Don't buy Christmas decorations, get crafty and make some! From paper chains, to reusing magazines for wrapping paper. Discover 11 Homemade & Natural Christmas Decorations.
Browse our other environmental content.
Making new Christmas ornaments was always something I looked forward to. Every year, we would try and make a few more of our own Christmas decorations. They were mostly variations on a theme, but gave us a chance to get creative. There were lots of pine cones, paper chains, twigs and scraps of old ribbon. Those memories have stayed with me all my life.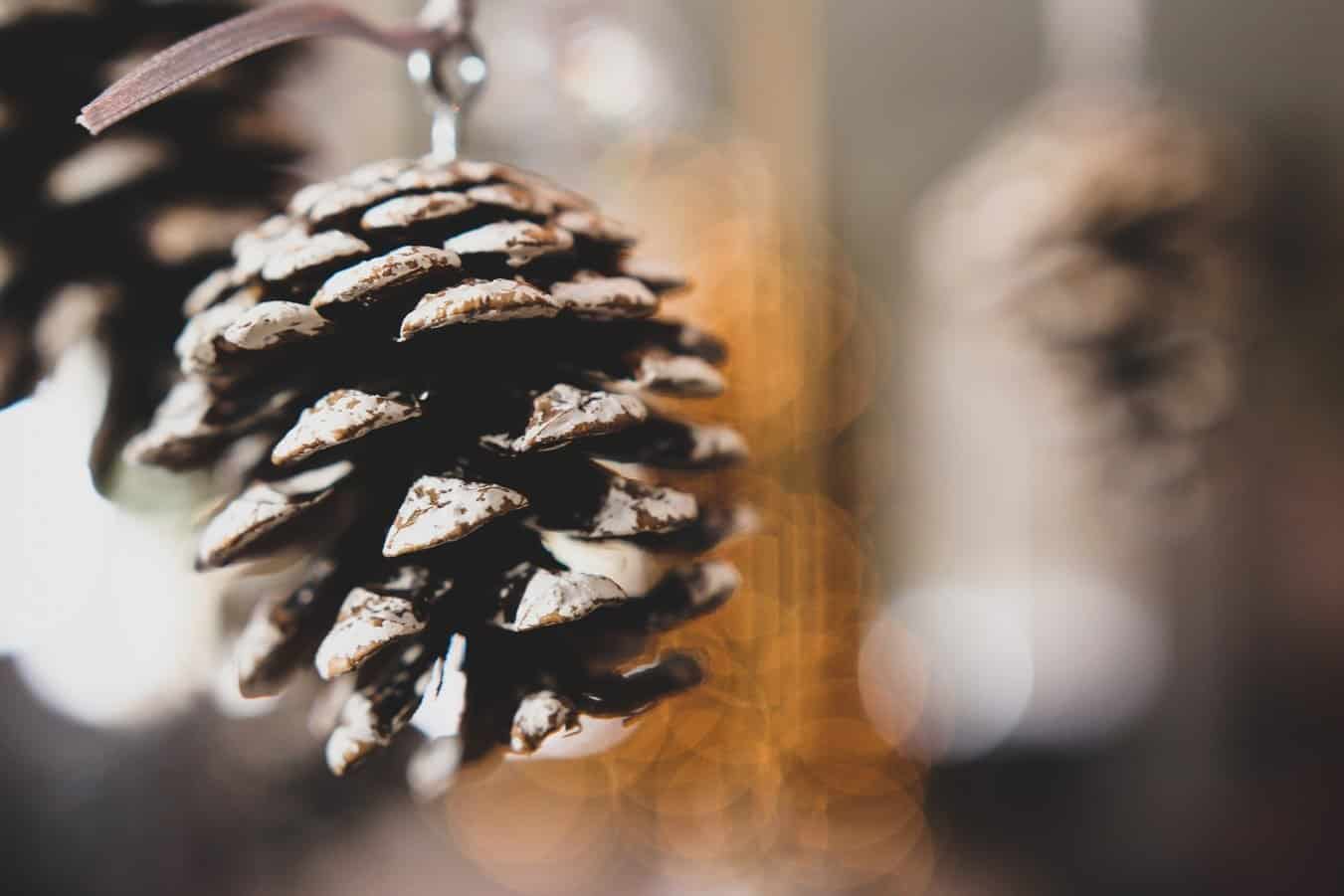 1. Pine Cones
Pine cones were always central to our homemade Christmas decorations. Going to pick them was always great fun. Leaving them by the fire to dry out, waiting until we could decorate them. The possibilities really are endless and the fact every pine cone looks different, means no two will ever be the same.
Using clothing dye to colour some of the pine cones was, then one year, we discovered some of my dad's spray cans in the shed. The results were amazing. Just a light spray of metallic red on a large open bleached pine cone looked amazing, especially when the tree lights glistened on the paint. We varnished them, painted whole cones or sometimes just highlighted the ends and edges of the cones.
Another year we discovered snow spray! The metallic red on a large open bleached pine cone took on a whole new life with a light sprinkling of snow spray. Silver and gold spray works great on its own, but can also be lightly sprayed over another colour, or over dyed cones. Spraying the cones red then giving them a light overspray in gold or silver gives a lovely Christmassy feel.
Don't go out and buy spray paint unless you have to. Ask your friends to see if they have any leftover in their garage. Anyone who uses spray cans will have odd cans with a little left in that aren't of much use.
Whether used alone, hung on a tree, or as part of larger ornaments, pine cones really do make the best homemade natural Christmas decorations.
2. Paper Chains
Trying to make paper chains as long as possible was always a challenge. There were 2 different kinds we made for Christmas decorations – basic paper chains where a strip of paper is simply glued to form a loop then the next is threaded through the first and again glued to form another loop. This could go on and on for days.
Why not look for shiny coloured paper from old magazines, cut them into strips. Then you can glue the links together to form a colourful chain. Any Christmas wrapping paper bits left over from the year before helped add something extra, and spray paint (especially metallic paint) or snow spray could brighten up any bits you weren't happy with.
The other kind of chains we made were a bit more difficult, but still great fun to make. Fold the paper onto itself over and over again. Then cut a particular shape into the paper. Once you unfold the paper you are left with multiples of the same shape, joined at the edges.
The easiest way to make them was with a long strip of paper to start with. I remember using wallpaper lining paper, but that wasn't always available, so at times we cut pages from the magazines, folded and cut them, then stuck them together end on end to form a longer chain.
You can cut stars, snowflakes, angels, Christmas trees or even sleigh's if you are feeling really creative. The possibilities are endless. They can be decorated just as we did with the pine cones to make invaluable homemade Christmas decorations.
3. Stencils
Stencils are great. Spend some time cutting them from stiff cardboard and they can last for years.
Spraying a snow spray through them creates an image that will last long enough for the holidays, but be removable when needed. Spraying them onto the inside of your windows can share the joy with passers-by too.
You can use doilies to create a lace pattern, or cut snowflakes, Santa's, angels, literally anything, then spray through the stencil to create the image, quickly and easily.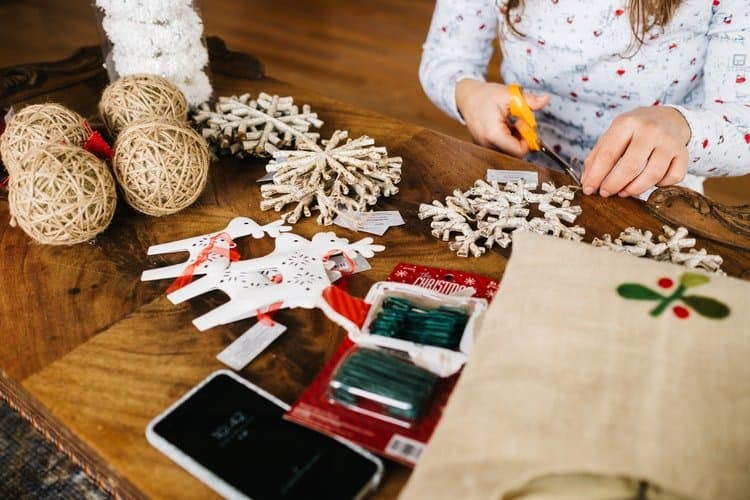 4. 3D Models
Making 3D models might sound hard, but you don't have to get complicated. Simple 3D stars can look great. Over the years I've made baubles from Fimo, and then decorated them with glitter and spray paint, pendent decorations from clay to hang on the tree and even a papier mache model of the nativity scene one year. You can decorate them with paint, glued on glitter, spray paint etc. Just as with the pine cones.
Paper mache is a great way to make containers for decorated pine cones too. Why not try blowing up a balloon and laying the paper mache over one side or the end to form a bowl shape. When it has set you can pop the balloon and add a small flat section on the bottom. Then you can decorate them with spray paint or pictures from magazines and then varnished to form a long lasting festive bowl. Filling them with seeds, seed pods, sprigs of evergreen plants and small 3D stars decorated with spray paint and glitter, you can make beautiful arrangements that will last for years.
Rolling up balls of paper mache is another great way to make baubles. Simply attach some thread to hang them from as you stick down the final layers. You can decorate them in a multitude of ways, with glitter, snow spray and metallic paint and even glued on seeds to give texture. They don't have to be round either. You can make any shape of homemade Christmas decorations you can think of.
5. Teasels
Teasel's make a wonderful alternative to pine cones. The dried seed heads can make great homemade Christmas decorations to hang on the tree. You can also include them with pine cones and sprigs of evergreen leaves in festive arrangements.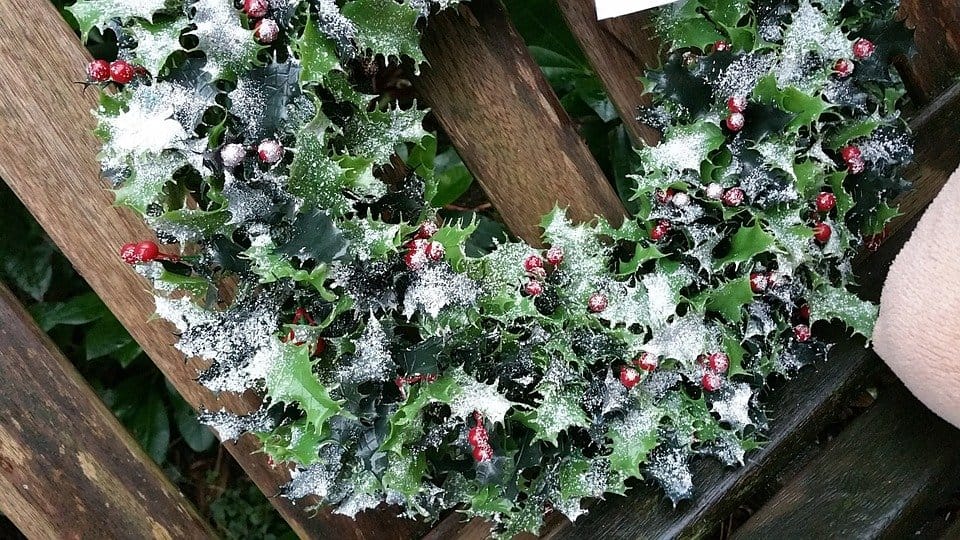 6. Holly
Holly and Christmas go hand in hand. It's associated with much older religious festivals, so is an obvious addition to brighten up the festive home, with the bright red of the berries and the deep rich green of the leaves.
Weaving the branches and sprigs together to form stars, wreaths and any other arrangements is great and they can last for years if sealed with a spray on varnish. We were lucky enough to have a Holly bush in the garden, so each year we just harvested some new branches to use. They really are the ultimate renewable festive resource for homemade decorations.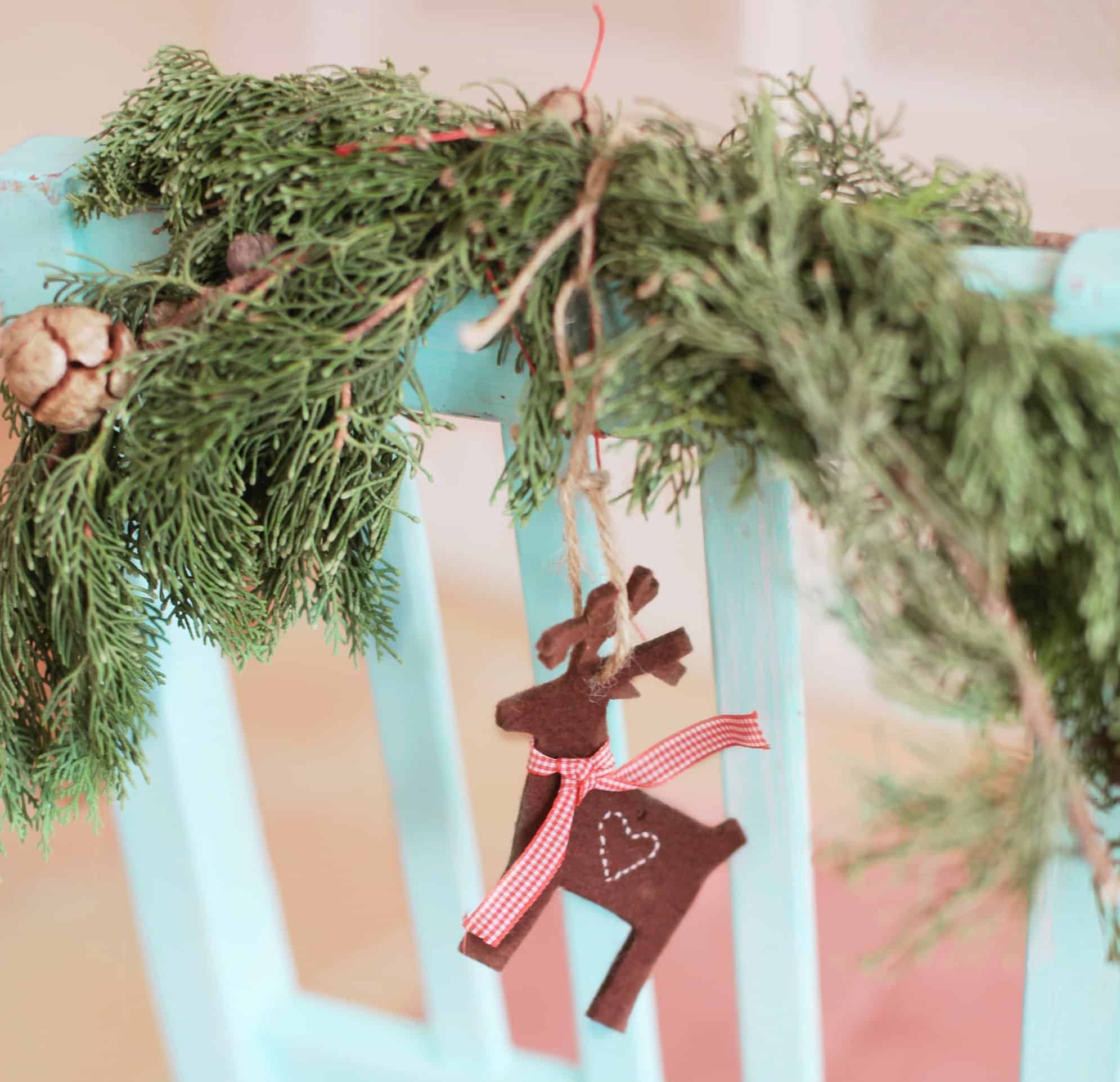 7. Evergreen Shrubs
You can Weave the branches of holly and other evergreen shrubs together to make beautiful arrangements.
If you spray paint some and intertwine them with natural green ones the contrast makes them really striking homemade decorations. Fern leaves also make a great addition. You can easily weave these into anything or simply stick them down to any surface.
8. Seeds and Seed Pods
Seeds and seed pods can add an extra dimension to any homemade decorations too.
Gluing smaller seeds to a surface can create texture. You can include larger seed pods in bigger arrangements. You will need to dry them properly first to avoid mould growing on them.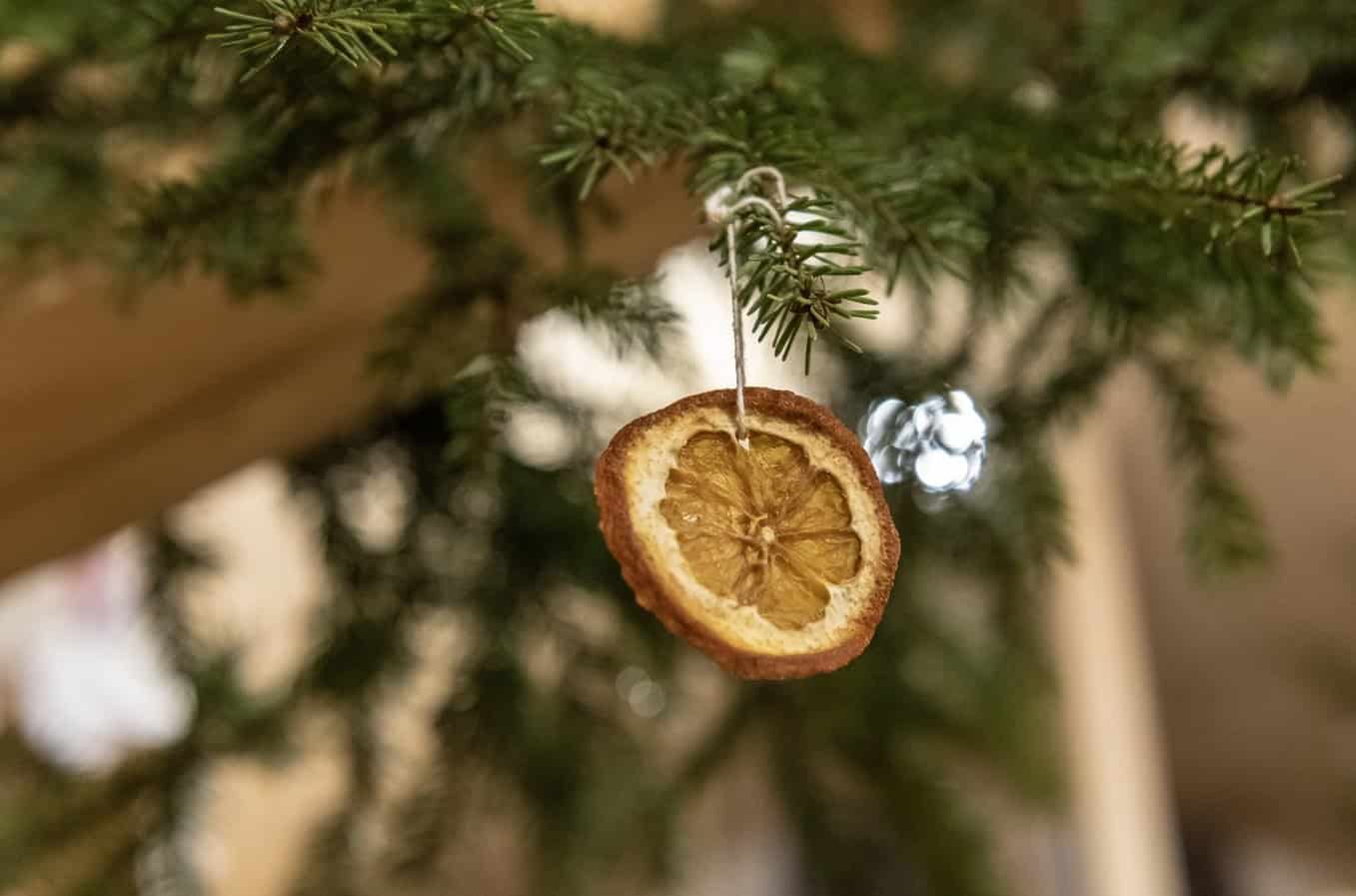 9. Clove Oranges
An all time favourite, clove oranges or lemons make amazing homemade decorations. The long lasting aroma conjures up many memories for me. They couldn't be easier to make and make wonderful little gift ideas too.
Simply take an orange (or lemon) and a bowl of whole cloves and press the pointed end of the clove through the skin of the orange. Try to keep them as close together as possible, so they form a layer completely covering the fruit.
The juice of the orange will gradually soak into the cloves releasing the most wonderful scent. It will permeate your home, and bring back many memories for some of your guests.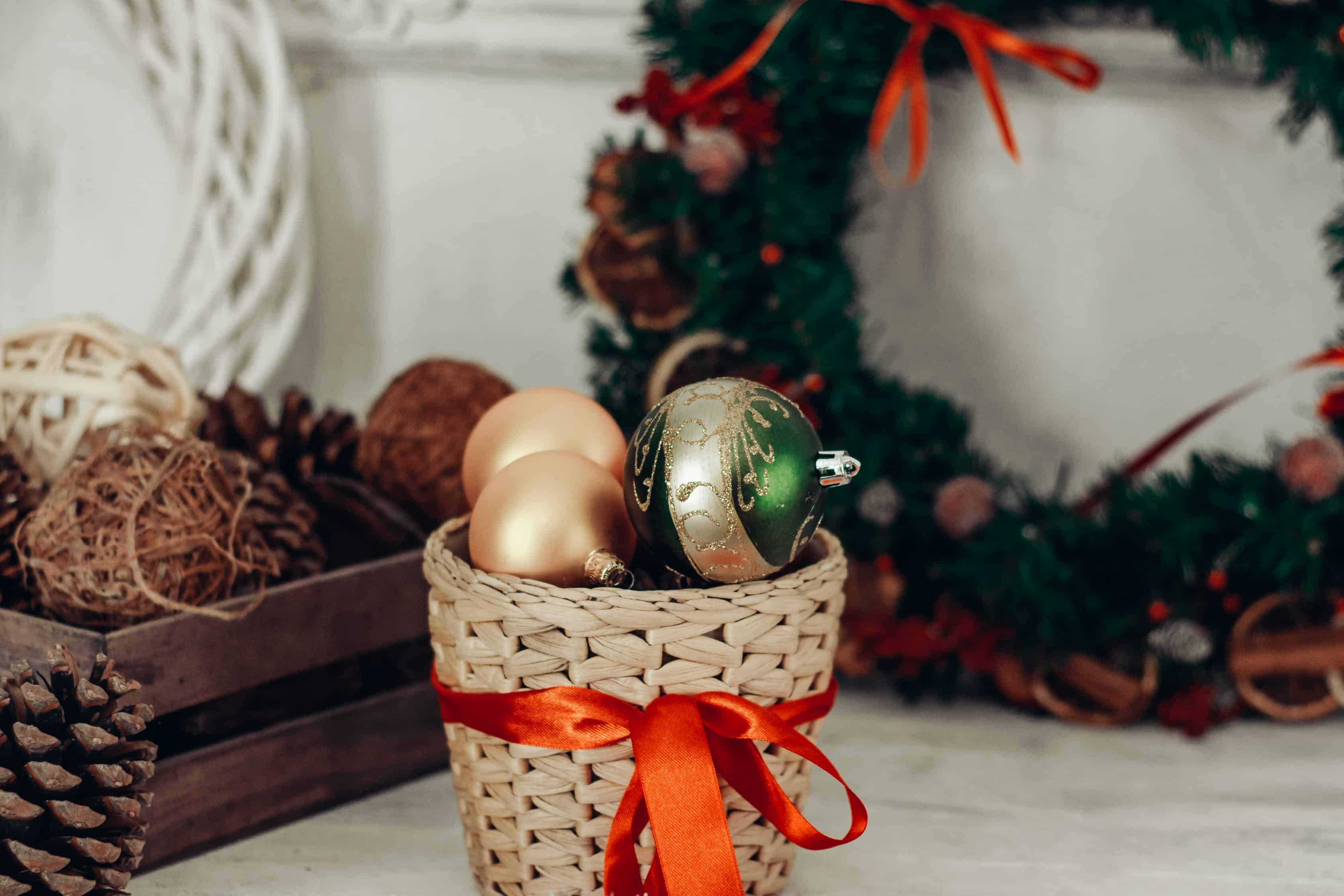 10. Wicker Baskets
Many Christmas gifts come in small lightweight wicker trays and baskets. Don't ever throw them away! Using them to hold a cluster of pine cones makes a great ornament. Teasels, seed pods and evergreen sprigs can be used as they are, or decorated just like the other homemade decorations.
You can Christmas them up by threading small evergreen sprigs in between the wicker. Spraying them as you did the pine cones or gluing some glitter, or by gluing on small seeds you can change the look quite dramatically.
After decorating you could even re-use them as a container for gifts you are sending. One year in particular I remember, a family friend had been suffering a bad reaction to standard soap, so my mum had brought some different natural soap bars for her to try. Instead of wrapping them normally she decorated a wicker tray with gold spray paint, put in a small layer of dried grasses sprayed silver, and arranged all the different soaps on top. It looked like a miniature treasure chest and raised the biggest smile when it was opened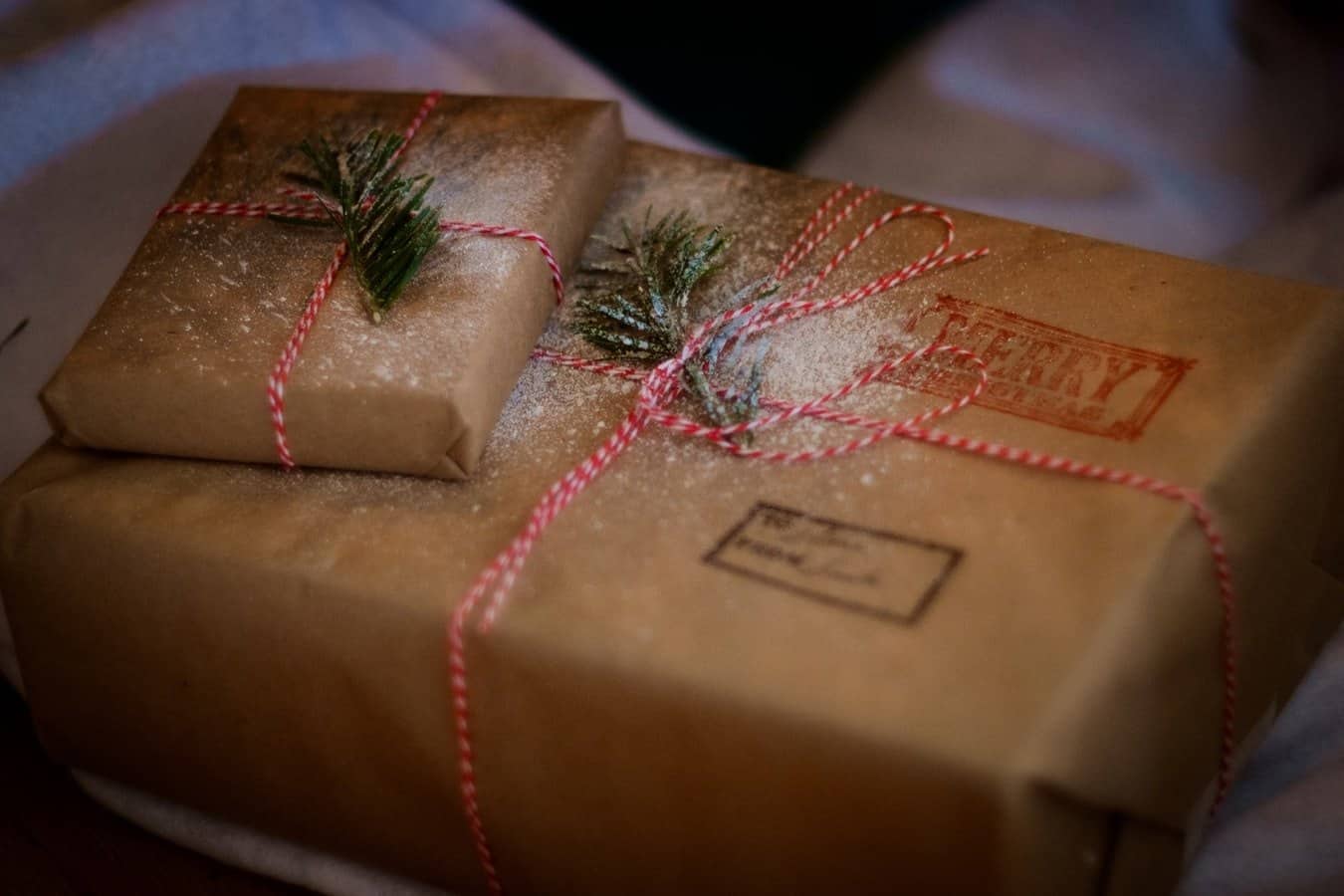 11. Wrapping
Don't throw away magazines and old Christmas cards, you can cut them to size and glue them on, to cover small boxes.
You could use the boxes to used to wrap presents or you can just fill them with pine cones or teasels, even seeds and seed pods. You could even make a collage/montage if you are feeling extra artistic.
For larger presents you can wrap them by laying sheets side by side and sticking them together with sellotape to form a larger sheet.
Conclusion
The ideas above are just a start. As you progress you will find all sorts of ways to incorporate everyday objects into your homemade decorations. I would love to hear about your successes. Each year you will make memories that will last a lifetime as well as the decorations. Nothing can ever replace these memories.