Are you looking for some healthy habits to start? This blog post will help! Health is important, but it can be difficult to get into the habit of doing something that's good for your health. That's why we have compiled 15 of the best and most effective healthy habits to start today. You'll find a variety of different tips below; pick one or two that sound like they would work with your lifestyle, and give them a try!
---
Why it's important to develop healthy habits
Developing healthy habits have a lot of different benefits. They can help you live a longer life, be healthy and happy with your body, feel good about yourself for sticking to the habit.
To start developing habits it's important that you figure out what is most important to you so that you have an idea of what will work best.
Ask yourself these questions:
What is my goal?
Is there a specific area of my life I want to improve in the short term or long term?
How much time do I have for this habit each day/weekend?
Once these questions are answered then it should get easier because now there is something specific that needs to be looked into. You can focus on incorporating these habits into your life over time. Don't overwhelm yourself, there's no need to change all your habits at once.
Benefits of healthy habits:
You live a longer life, be healthy and happy with your body, feel good about yourself for sticking to the habit.
Your mood will improve because you are happier (and healthier).
It reduces stress which in turn makes it easier for you to sleep better at night.
You lose weight or maintain weight if that is what you're aiming for.
---
15 Best Healthy Habits to Start Today
1. Drink more water
One of the best healthy habits is to drink water. We all should do this, but most people need to do more of it for their health.
Staying hydrated is very important, and it can be difficult to do if you have a busy schedule.
Try swapping out sugary drinks for water; the sugar will make your brain think that you're still getting enough hydration when really all you are doing is satisfying your taste buds.
You can also add freshly sliced lemons to a glass of water too. Drinking this will help your digestion and is a great way to detox!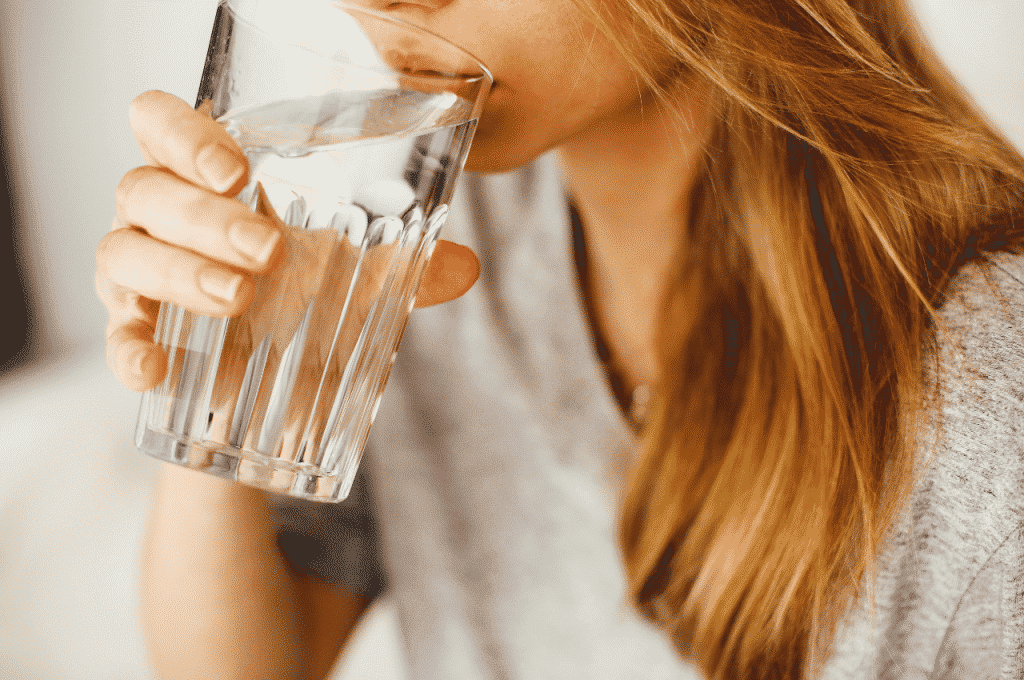 2. Eat breakfast every day
Breakfast really is the most important meal of the day. It helps our bodies get going and gives us the energy we need to make it through a day.
If you're looking for some healthy breakfast ideas, try these out!
Eggs with spinach and tomatoes on top (you can also add mushrooms if you want),
Fruit smoothie with yoghurt or milk,
Whole wheat cereal with almond milk.
Don't forget that there are so many other important habits in life besides diet as well: find time to exercise, take care of your mental health, be kinder to yourself than others, etc. These things will all help improve your overall quality of life.
3. Exercise at least 3 times per week
We are not meant to sit still on our computers for hours at a time or sit on the couch and binge-watch Netflix. If you want to live a healthier life, you must find some free time in your day to do something active!
Exercise is a great healthy habit that you can start right now. Exercise has so many benefits: improving your mood and energy levels to preventing diseases like diabetes or heart disease.
It doesn't matter if you do yoga in the morning or go for a run after work: all that matters is getting up off your butt every day! Even just adding 30 minute walks into your daily routine can make a big difference.
There are tons of ways to get active with just 15 minutes per day–go outside and take a walk around the block, try stretching at home before bedtime, make time during lunch break for some jumping jacks on your office floor…the possibilities are endless!
Including exercise as part of my daily routine made me feel more energised throughout the whole day; it's something I'll never regret doing again!
Remember, you should be getting up from your desk every hour for a few minutes of stretching or walking around, trying out mindful breathing techniques when you're stressed; all sorts of simple things like this can keep us feeling grounded and healthy.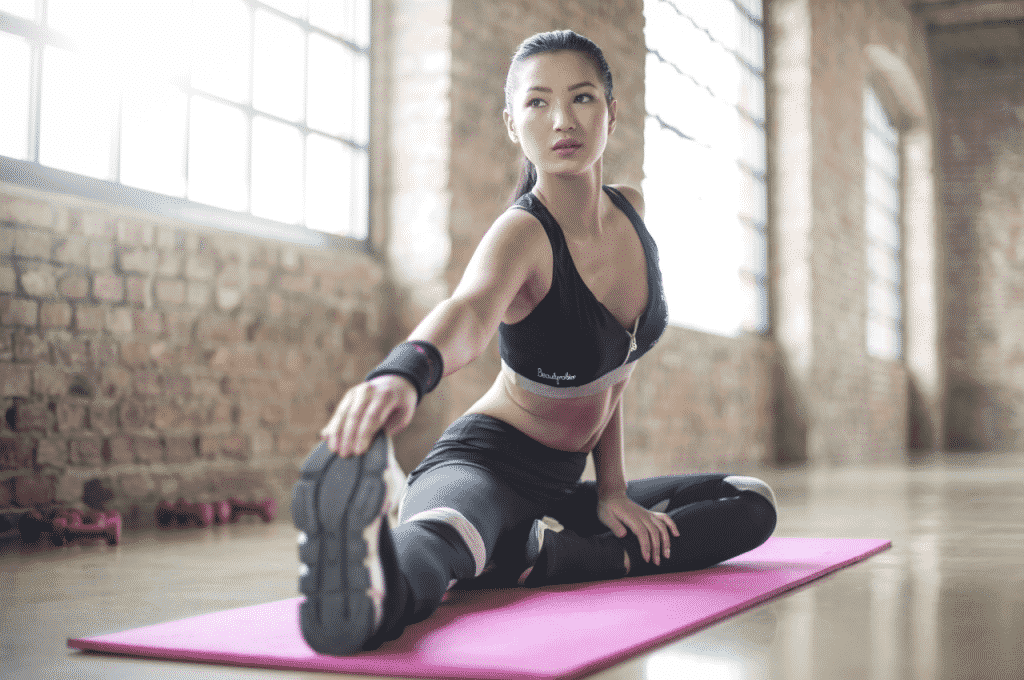 4. Get enough sleep each night
No one enjoys having a disrupted nights sleep. You wake up tired and irritable, moody and cranky. It's not healthy for your own mental health or those around you! So it's important to get a good night sleep every night.
The National Sleep Foundation recommends adults get between seven and nine hours of sleep each night to maintain their physical health over the long run.
Don't forget that getting enough high-quality rest also benefits our emotional well being too – it can help with memory formation, concentration during tasks, reduced feelings of depression or anxiety, lowered stress levels…the list goes on!
Getting enough sleep is one habit worth developing if you want to add a new healthy habit to your routine while also improving your overall health.
Tips for getting better sleep:
Set a regular bedtime and stick with it, even on weekends.
Keep your room dark by shutting blinds to block any natural light from coming in.
Turn off screens like TV or your laptop at least one hour before going to sleep, so you're not stimulated as you fall asleep.
Don't drink caffeinated beverages after lunch (or better yet, switch to decaf).
If you are struggling to sleep, then click here to check out our post on relaxing activities that can help you sleep better.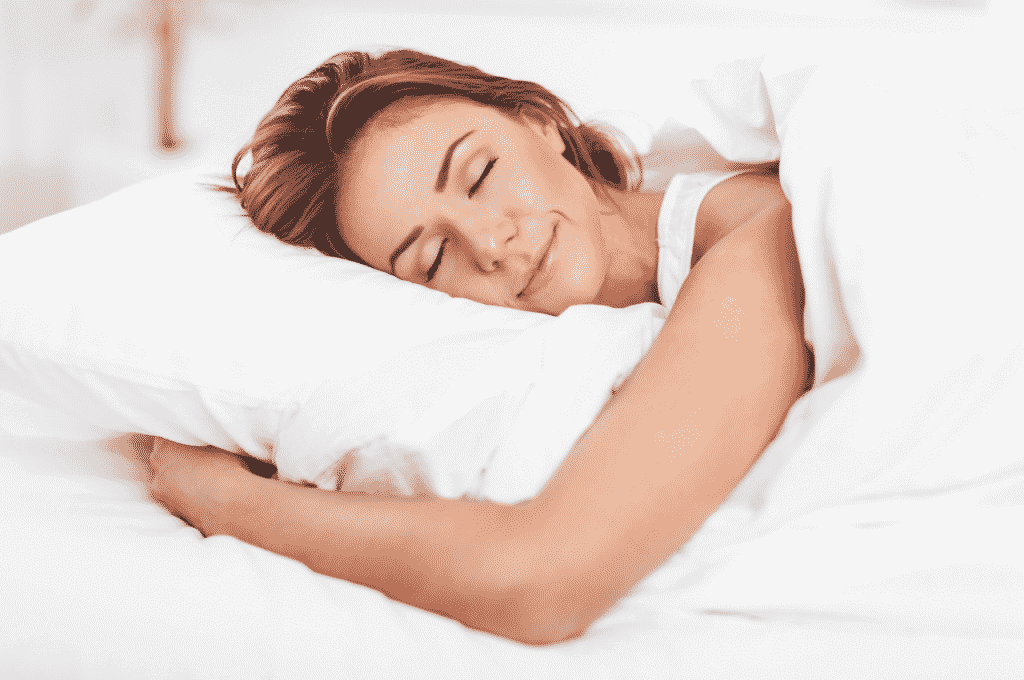 5. Take a multivitamin daily
Many of us don't eat enough nutrients, vitamins, and minerals, so it's always good to get a top-up from taking a multivitamin. You can improve your overall health by taking multivitamins every day.
Multivitamins have a lot of benefits. They help you stay healthy and strong, they make your bones stronger, and they can even help your brain function better.
If you don't eat a lot of fruit and vegetables, then I'd recommend taking multivitamins. Taking a multivitamin every day is an easy habit to add that can help you avoid deficiencies in your diet. Multivitamins will give you the nutrients that are missing from food alone.
6. Limit alcohol consumption
Let's face it; most people enjoy having a drink of alcohol every so often. But most people drink far too much and don't even realise it.
If consumed too often, alcohol is toxic to the liver, brain and other organs. It can also cause heart disease and weaken your immune system.
The best thing to do is to drink alcohol only if you are sensible and moderate. If not, it will be bad for your health. Doing this will help improve your overall health by avoiding physical problems as well as saving money! You'll feel better about yourself when you're sober than when drunk, which will lead to a healthier mental state of being too.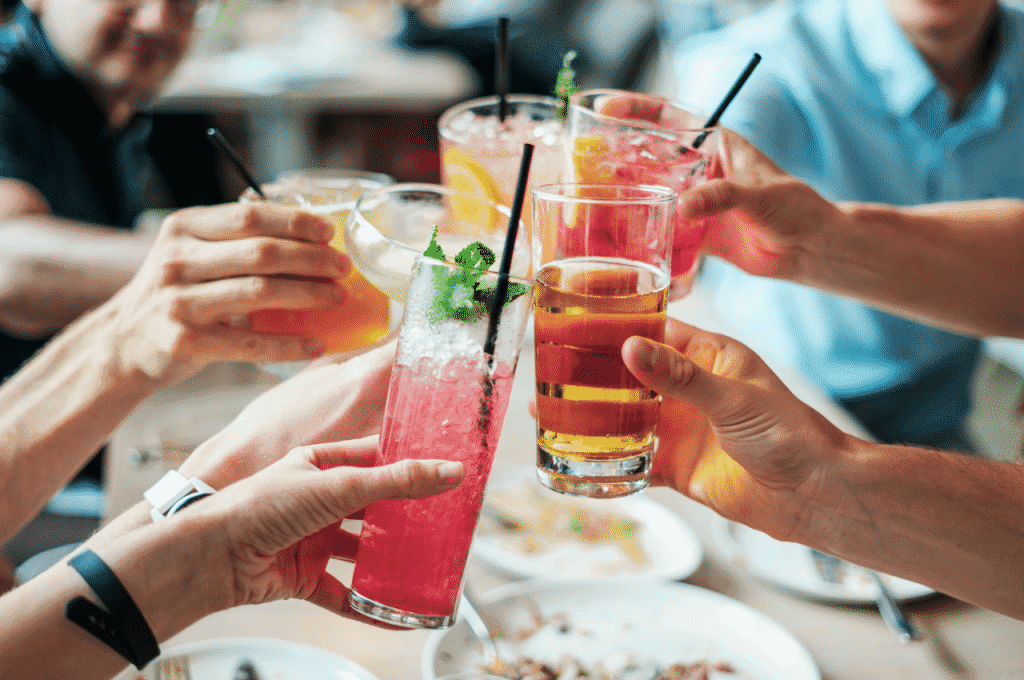 7. Cut back on sugar
Sugary foods are not the best for you – eating them too often can cause tooth decay, weight gain and can also lead to diabetes.
This habit is not the easiest to start because so many of the foods we eat contain mass amounts of sugar. But, if you can cut back on sugar by substituting it with other natural sugars (coconut palm sugar, for example), you'll be one step closer to being healthy.
It's not just about cutting down on sugary foods but also about avoiding drinks like soda. Many sodas have a tonne of sugar in them and are not healthy for your teeth or body to be consumed regularly. Instead of drinking soda, you could try adding fruit and berries to your water for a healthy drink that is good for your body.
As with the others on this list, this habit may be difficult to start, but it will lead to positive results in time. If you can cut back on sugar consumption, then you'll not only improve your health drastically, but you'll probably feel less sluggish and more energised.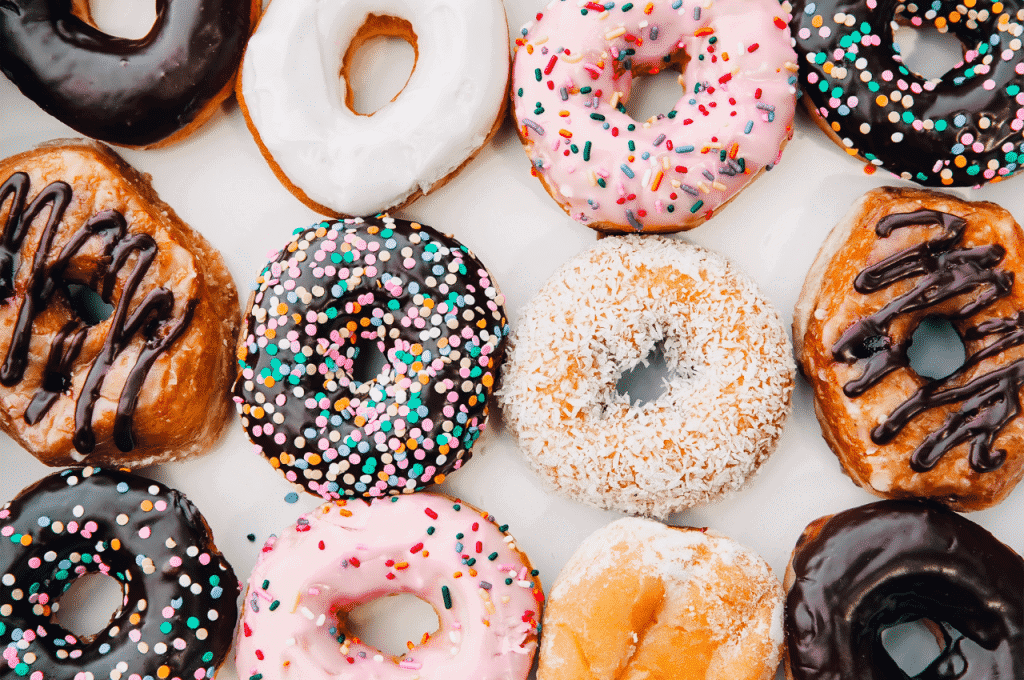 8. Practice gratitude
Practising gratitude is something that can be done every day and for a variety of reasons. Whether you're feeling down, stressed, or just looking to get your mind off things, practising an act of gratitude may help improve moods and make our lives easier when we take the time to appreciate what we have in life.
I personally practise gratitude every morning as soon as I wake up and every night before bed. I will write down a list of things I am grateful for in my life, which usually includes work experience, personal achievements and friends.
It's proven to be a healthy coping mechanism for when times get tough. It will also help you have more positive thoughts about the future because you'll realise how lucky you are with what you do have, instead of constantly dwelling on your wants and desires.
If everyone took a few minutes during their day or night to write down one thing they're grateful for, then imagine how many people would wake up feeling happy each morning! Whatever is getting us through the next day should be acknowledged as something worth being thankful for. No matter how big to small, always find something that you're grateful for in life.
9. Eat more vegetables
Whatever your diet, you need to be eating your veggies. Vegetables are full of vitamins, minerals and fibre that are essential for maintaining a healthy weight.
It can be difficult to know how to get your five-a-day, but it's not impossible. There are lots of ways you can sneak veggies into recipes that will make them taste better, so you don't even notice they're there!
If you're eating a salad for lunch and dinner, then all the more reason to start adding some vegetables on top. A few cucumbers or red peppers sliced thinly should do nicely as an addition to any dish. You could also add spinach leaves, carrots, tomato sauce, peas – really anything goes with this one.
Eating more vegetables is a healthy habit worth starting.
10. Avoid eating processed foods
Processed foods are the worst, and you should try your best to avoid them at all costs.
Processed foods can contain high amounts of sugar, sodium, preservatives and other additives that will not contribute positively to your healthy habits.
Eating fresh fruit like apples and bananas is much more beneficial than eating a processed snack cake, for example, which might only offer false energy as its payoff. Fresh vegetables such as broccoli or carrots are good sources of fibre, so they act as an excellent alternative when it comes to snacking between meals.
When reading food labels, be sure to check nutrition facts to see the number of grams per serving size (or whatever unit). If there are too many calories for what little nutritional value it offers, then think twice before buying!
11. Wake up earlier
It can be tough trying to fix your sleep pattern, but it is one of the best healthy habits to start. You don't need to wake up early every morning, but gradually waking up an hour earlier than you normally would help jump-start your day.
Waking up earlier will also help you to make more time for yourself and sleep better at night. You should always prioritise your health over anything else that could be on your schedule, so if waking up early helps with this, it is worth the effort!
12. Spend time outside
Getting fresh air regularly will help you feel more energised, and it also gives your skin a healthy glow.
Exposure to vitamin D has been proven to be good for your mental health, as well as your physical health. Vitamin D is essential to your bodies functionalities and can help you avoid some serious health issues, so don't forget to spend time outside every day!
This healthy habit is free and one of the easiest habits you can start. You will see a difference in how you feel after just a few days with this new routine. Spend at least 20 minutes outside each morning before noon or take an evening walk around your neighbourhood.
13. Limit your time on social media
We all need a social media detox now and then. It can be tough, but spending hours on your phone each day can have negative side effects on your mental health.
Having a break from social media can help you to feel more present in the moment. Try to limit how much you're actually using them each day by logging onto one site only: Facebook, Instagram, Snapchat…whatever works best for you. This way, instead of being bombarded with information every second, you'll find it easier to catch up at night after dinner or even during free moments throughout the day without having notifications constantly popping up on your screen.
Give it a try and take some time out to focus on yourself.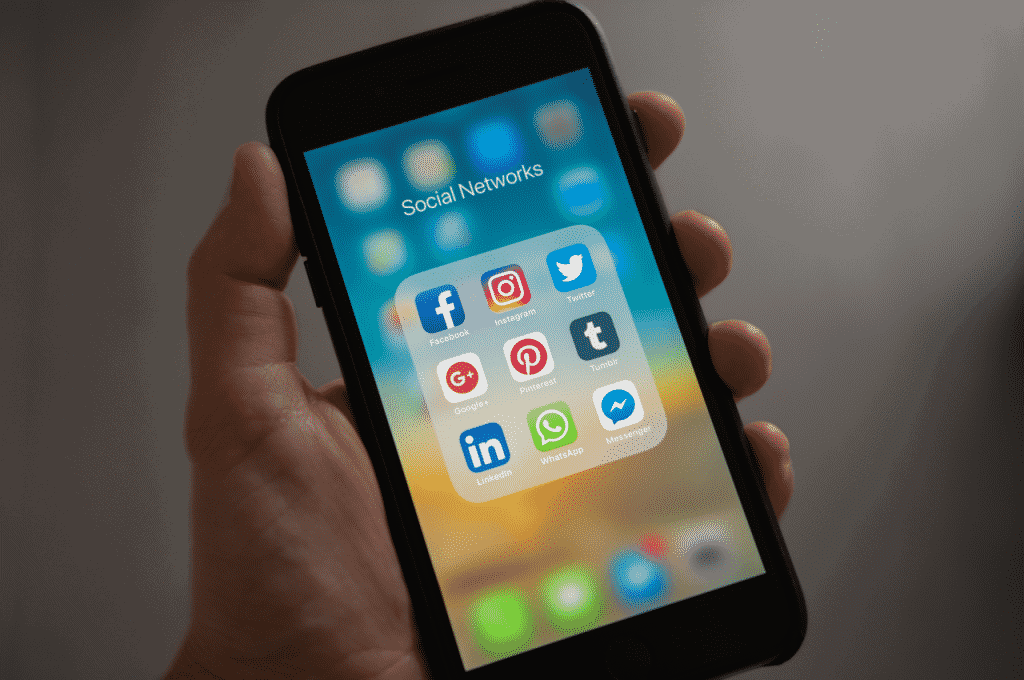 14. Keep your home clean
Home is where we spend most of our time when we're not at work, so it's important that our living space be clean and organized for maximum utility and relaxation.
Sometimes people underestimate just how much they could actually get done if their homes were a little cleaner; laundry would pile up less quickly, dishes wouldn't pile up in the sink, and items would be easier to find.
You don't have to go on a full-blown cleanse or spend hours at a time scrubbing your home every single day; tidy up each room as you're finished with it for an immediate impact. This small habit is super effective.
15. Cook more meals
Learning to cook is an invaluable skill to have.
If you're tired of eating out or ordering in, then it might be time to learn how to cook a few basics and make some healthy meals for yourself. This will save money on food costs and help you avoid the temptation of unhealthy take-out options.
Don't worry if cooking seems daunting at first – there are tons of resources online that can teach you everything from boiling eggs to making fresh pasta which only requires minimal ingredients and simple steps!
It's worth investing your time into this habit because once mastered; it'll become second nature. Plus, you will have full control of exactly what ingredients goes into your food and how much.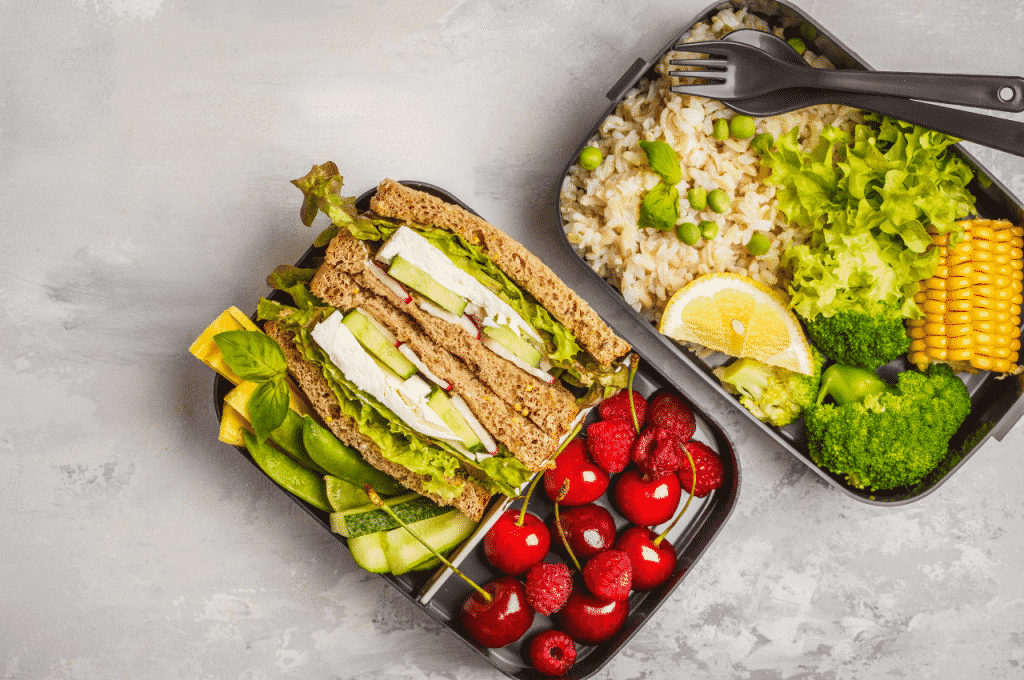 ---
Conclusion
It doesn't have to be hard to create healthy habits and a healthy lifestyle. Focusing on small daily habits will help you stick to your goals and improve your health. Developing healthy habits is an important step to living a healthy and happy life. It will take time, but it is worth it.