These 15 delicious loaded vegan salad recipes can pass as dinner or a filling side – from a chickpea salad, to vegan Caesar, to quinoa salads! You won't go hungry with these vegan salads!
Browse our other healthy recipes.
1. Vegan Broccoli Cauliflower Salad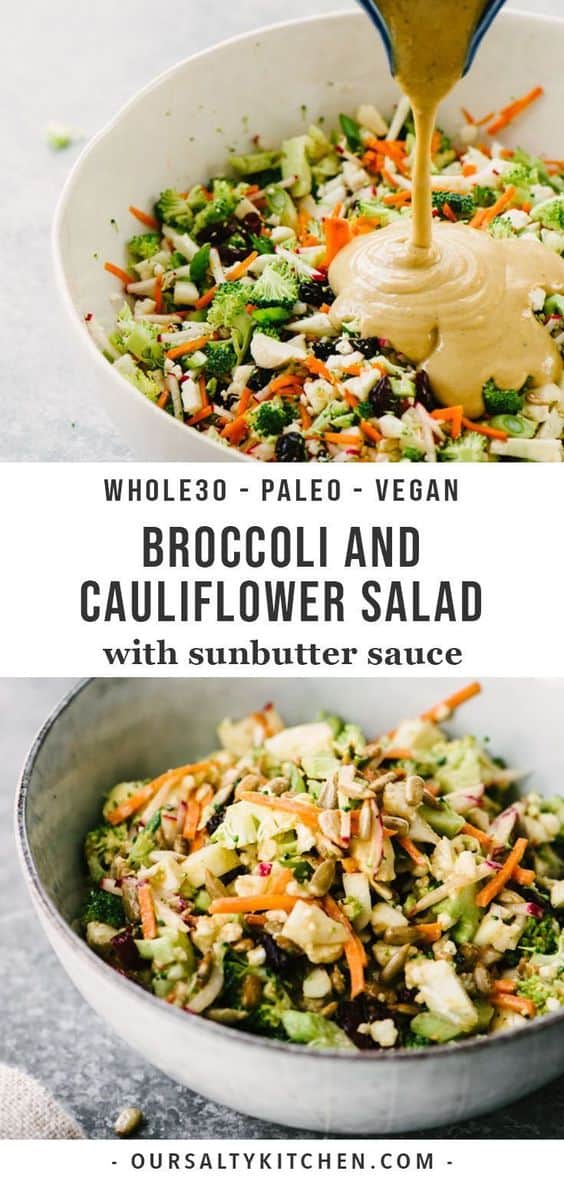 Article image from – oursaltykitchen
Ditch the mayo and embrace this healthy broccoli and cauliflower salad! It's a flavor bomb packed with crunchy vegetables and a creamy sunbutter sauce. Perfect for lunch prep, picnic prep, or a simple side dish.
2. Vegan Kale Caesar Salad


Article image from – choosingchia
This kale Caesar salad with crispy smoked chickpeas makes a great appetizer or lunch. Kale gets coated with a creamy vegan Caesar salad dressing and then topped with crispy smoked chickpeas and a hemp seed crumble.
3. Vegan Carrot, Beet, Kale Salad
Article image from – runningonrealfood
This vegan Carrot Beet Kale Salad with Roasted Potatoes is an interesting combo but I promise you're going to love it. Made with spiced roasted potatoes, crispy baked tofu, grated beet and carrot, kale and tahini sauce, this is no plain, boring vegan salad.
4. Vegan Chopped Thai Chickpea Salad


Article image from – ambitiouskitchen
Beautiful plant-based Chopped Thai Chickpea Salad with a super flavorful curry peanut dressing. Healthy, easy to make and a great way to get your veggies in!
5. Vegan Moroccan Salad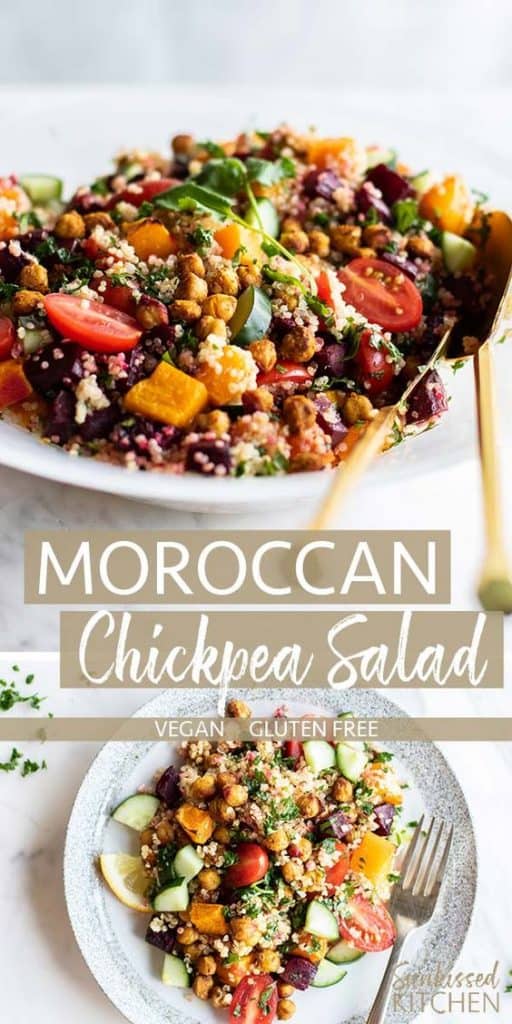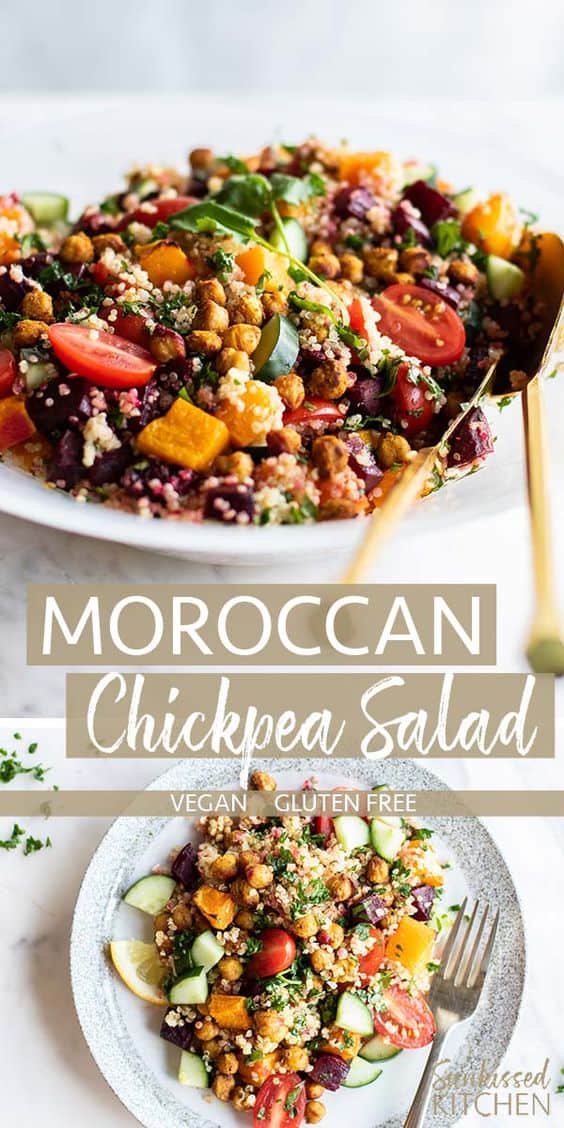 Article image from – sunkissedkitchen
A Moroccan Salad with Quinoa and Chickpeas — soon to be your new favorite lunch! This healthy and hearty vegan quinoa chickpea salad is loaded with veggies and plant proteins, and pulled together with a bright and zippy lemon vinaigrette.
6. Vegan Broccoli Cranberry Salad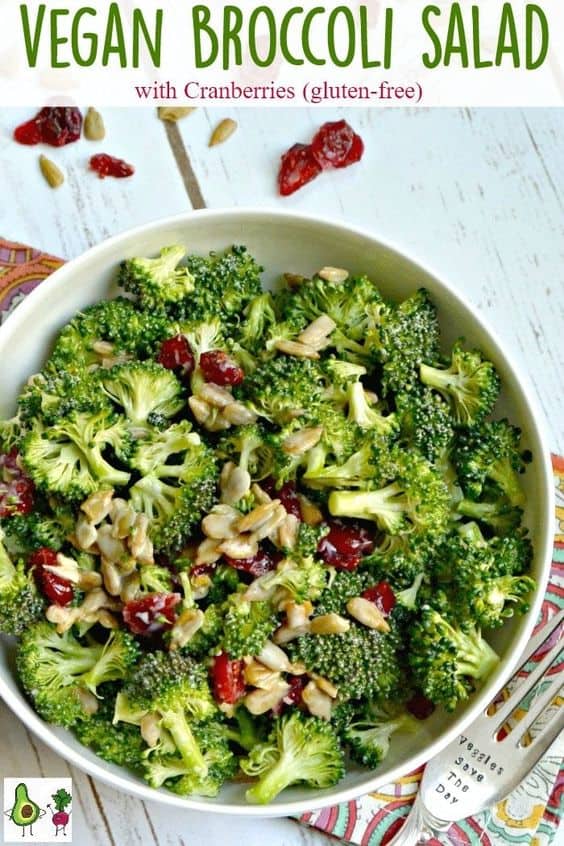 Article image from – veggiessavetheday
Vegan Broccoli Salad with Cranberries is a lightened up version of a classic American recipe. And it's vegan and gluten free. It's perfect for lunch or as a side at picnics and barbecues.
7. Vegan Brussel Sprout Salad


Article image from – sweetpeasandsaffron
Shaved brussels sprouts salad has toasted almond slices, sweet pomegranate seeds, and a tangy vinaigrette. Perfect for a holiday side dish. Vegan, gluten-free, paleo.
8. Vegan BBQ Chickpea Salad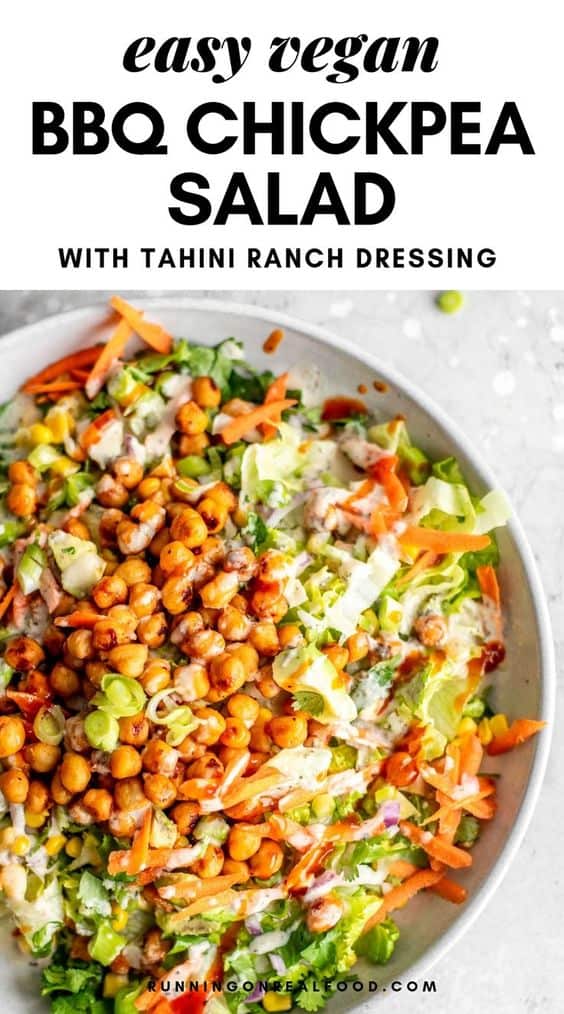 Article image from – runningonrealfood
This vegan BBQ chickpea salad is the perfect meal for when you want something quick and easy that still delivers on flavour and nutrition. This healthy bowl is made with BBQ chickpeas, lettuce, red onion, green onion, corn, carrot and avocado.
9. Vegan Quinoa, Spinach, & Pomegranate Salad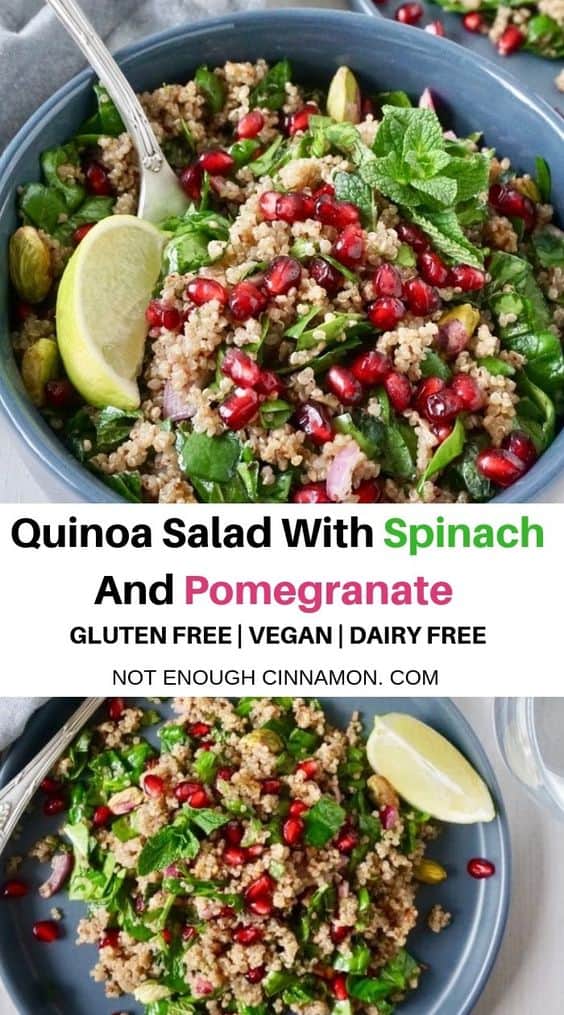 Article image from – notenoughcinnamon
A beautiful vegan quinoa salad inspired by Middle-Eastern and Persian cuisine with pomegranate arils, fresh mint, and pistachios. Eat this healthy and filling salad either as a main or a side dish.
10. Vegan Chickpea Salad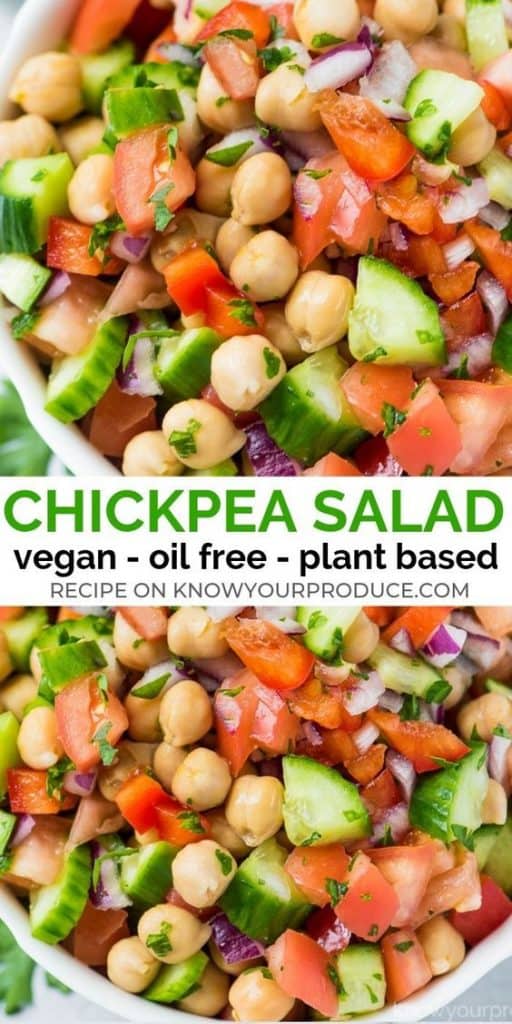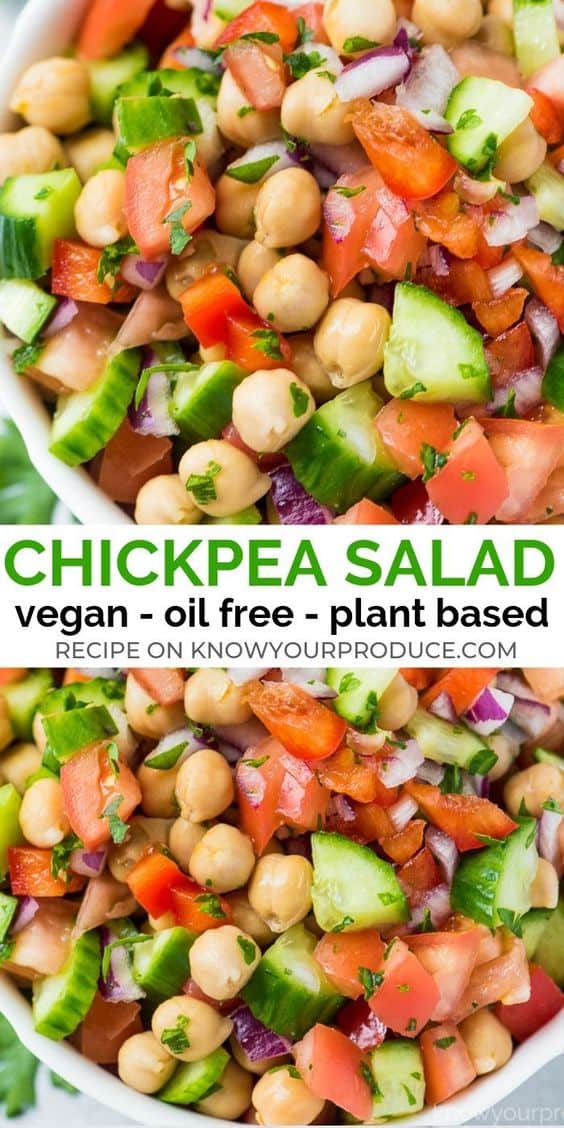 Article image from – knowyourproduce
This Chickpea Salad is a light and refreshing summer salad recipe and you can easily add in more veggies too! It's vegan, oil-free, gluten-free, and plant-based.
11. Vegan Quinoa Chickpea, Avocado Salad


Article image from – foodfaithfitness
This easy Quinoa Chickpea Avocado Salad with Black Beans is going to be your new favorite side! Healthy, gluten free, vegan friendly and CRAZY YUMMY!
12. Vegan Quinoa Salad With Pomegranate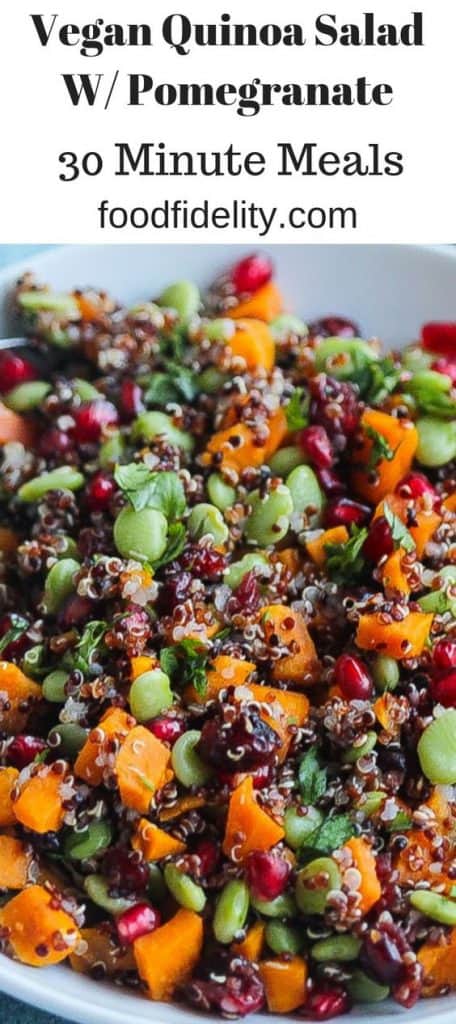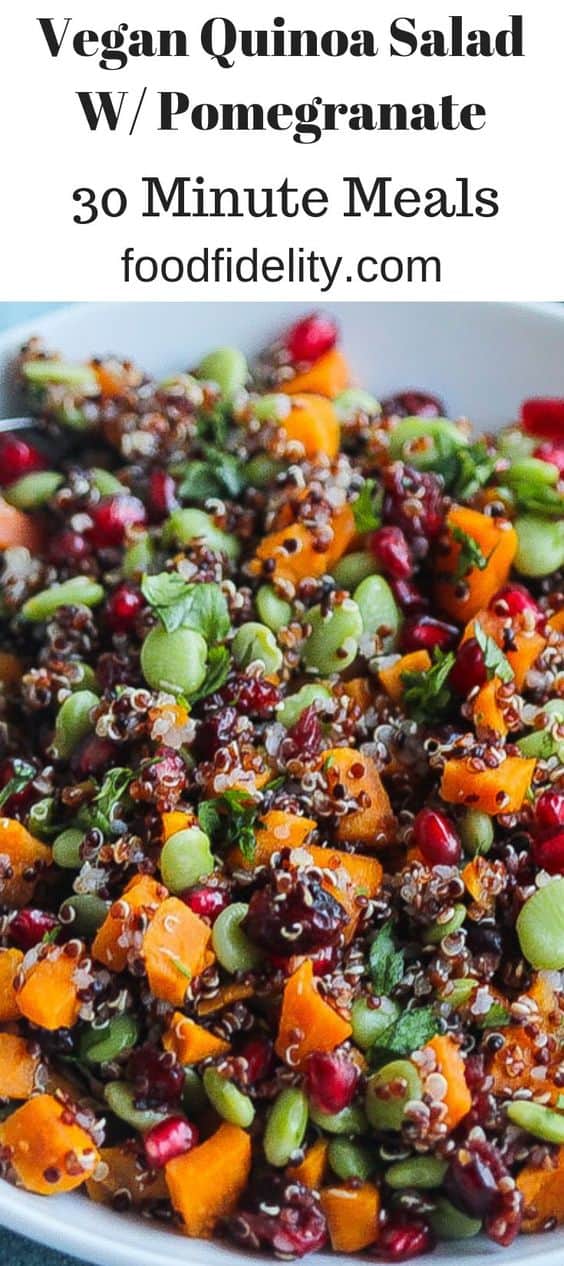 Article image from – foodfidelity
A nutritious, vibrant, and refreshing main dish option that can be added to your 30 minute meals arsenal.
13. Vegan Black Bean Corn Avocado Salad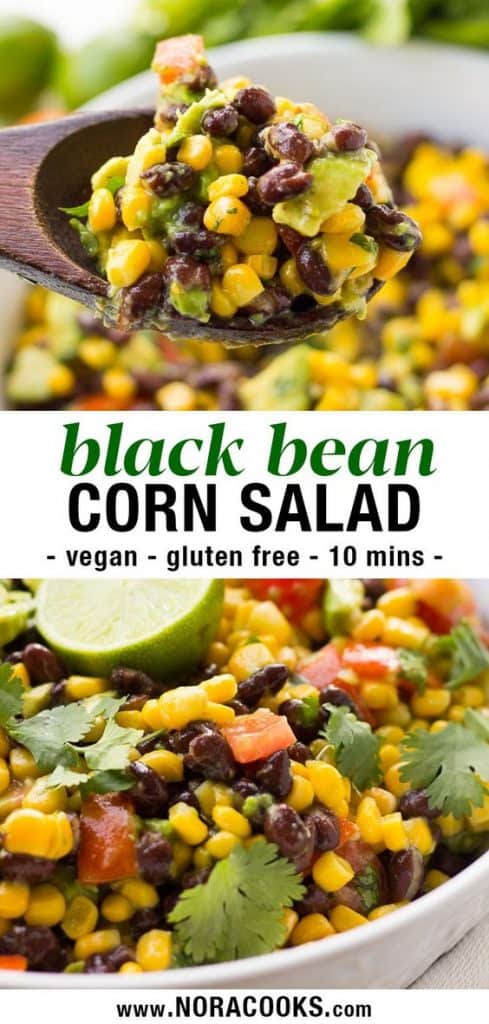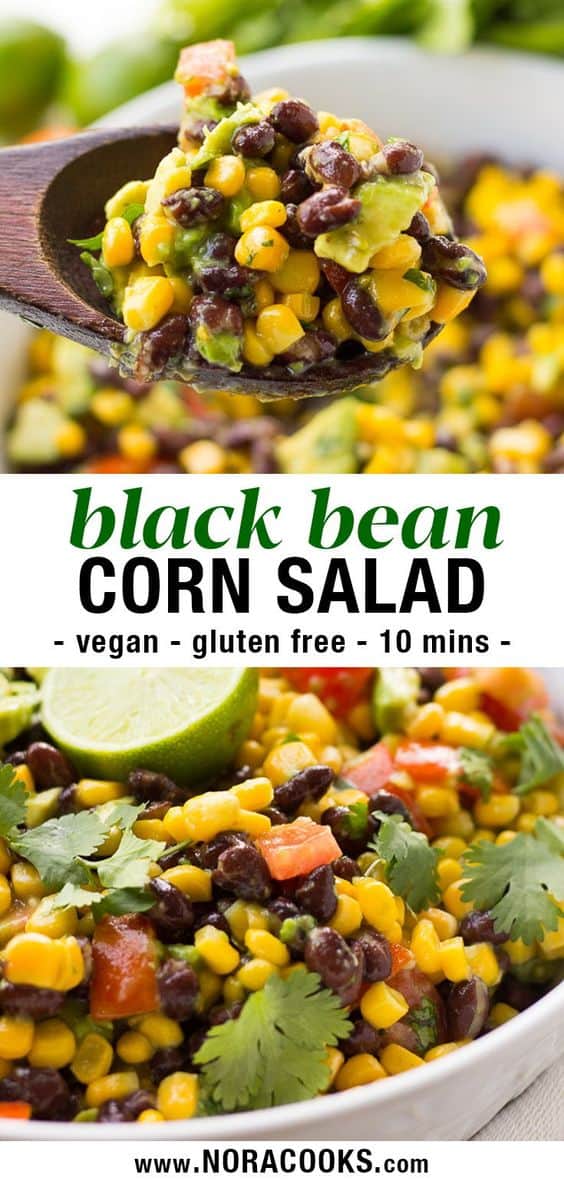 Article image from – noracooks
Black Bean Corn Avocado Salad is full of fresh summer produce and is a real crowd pleaser at potlucks and summer barbecues! This hearty salad has a simple lime-cumin-maple vinaigrette dressing and is fun served with tortilla chips or romaine lettuce leaves.
14. Vegan Mediterranean Chickpea Salad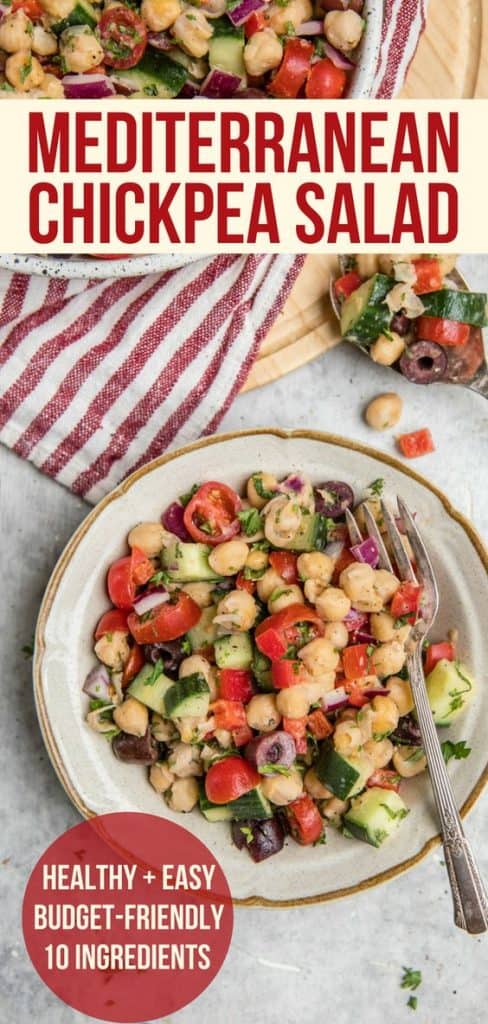 Article image from – frommybowl
This Mediterranean Chickpea Salad is healthy, hearty, and made with only 10 ingredients! A perfect side or main, it's packed with fiber and plant protein.
15. Vegan Tomato & Lentil Salad
Article image from – garlicmatters
A bowl of cold, vegan sun-dried tomato lentil salad always brings a big smile to my face! Apart from being super healthy this gluten free, high in plant protein and fibre salad also looks amazing!