Everyone has those days where they feel like nothing is going right. The alarm clock goes off, and you're not sure why you set it in the first place, or your to-do list seems so daunting that you don't know where to start. You can power through these mornings by following a few simple morning rituals – we've compiled 16 of them for you!
---
You may also like:
---
Why do you need morning rituals?
You need to have morning rituals because they can help you start your day on the right foot.
It's so easy to just hit snooze, stay in bed for a few more minutes, and feel like getting up is such a chore, but tasks become easier by following a morning ritual.
Your morning ritual can help you stay productive, energized, and in a good mood all day. They bring order and organization to your life.
Best of all, they are really easy to create and stick with. So what do you need? The perfect morning rituals for you!
---
How do I create morning rituals?
Creating morning rituals is as easy as identifying a few routines you want to stick with every day.
There are many different rituals that you can add to your routine, but the more important thing is to be consistent.
It's also helpful to start small and then gradually add on rituals you enjoy, so they become a part of your routine!
Below I'll outline 16 different rituals that you can add to your routine.
1. Make your bed
As soon as you wake up in the morning, don't neglect making your bed.
This small and simple task can give you a sense of accomplishment and make your bedroom feel tidier. Plus, it's nice to come home after a long day at work and see that things are neat before getting into bed.
Making your bed every morning will help you start your day off on the right note.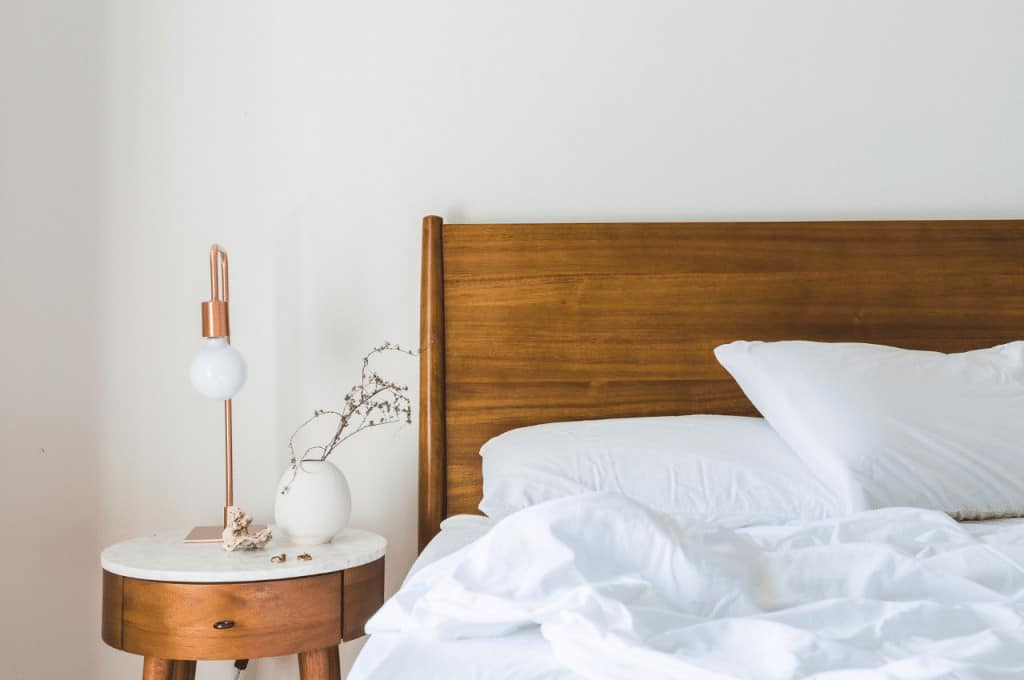 2. Open your curtains
It's time to let in some natural light and greet the day.
Studies have shown that opening up natural light can help improve mood, concentration levels, and sleep quality. This is because it exposes us to a healthy dose of morning sunlight which triggers the brain's production of serotonin – an important hormone for regulating emotions and maintaining energy balance throughout the day.
Letting in some natural light will help you wake up in the morning and make your home feel happier.
So, open up your curtains and let the sunshine in!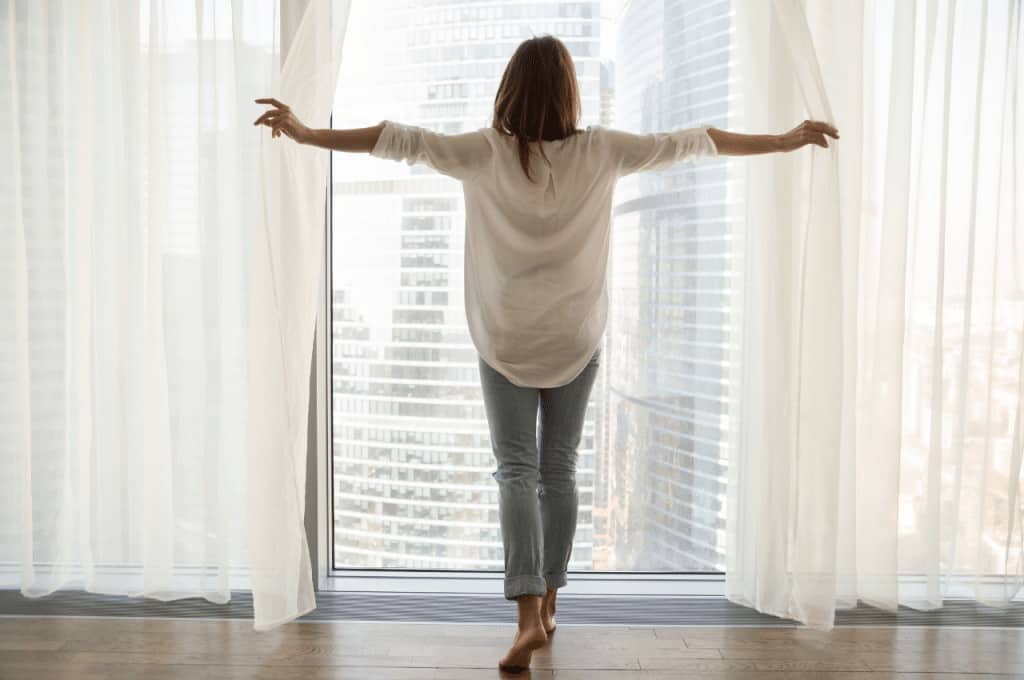 3. Don't reach for your phone
So many of us are guilty of reaching for our phones when our eyes are barely open.
However, our brains are so overwhelmed with information and technology these days that our mental health is suffering.
That's why it's essential to take a break from technology for a few hours after you wake up and give your brain some time to wake up.
Not only that but it's been shown that the blue light emitted by screens from devices like televisions and phones can suppress melatonin, a hormone that regulates sleep cycles.
Avoiding your phone in the morning will help you keep your natural circadian cycle on the track to ensure high-quality sleep at night.
Plus, it'll give you more time to work on tasks before getting distracted by social media notifications or other websites.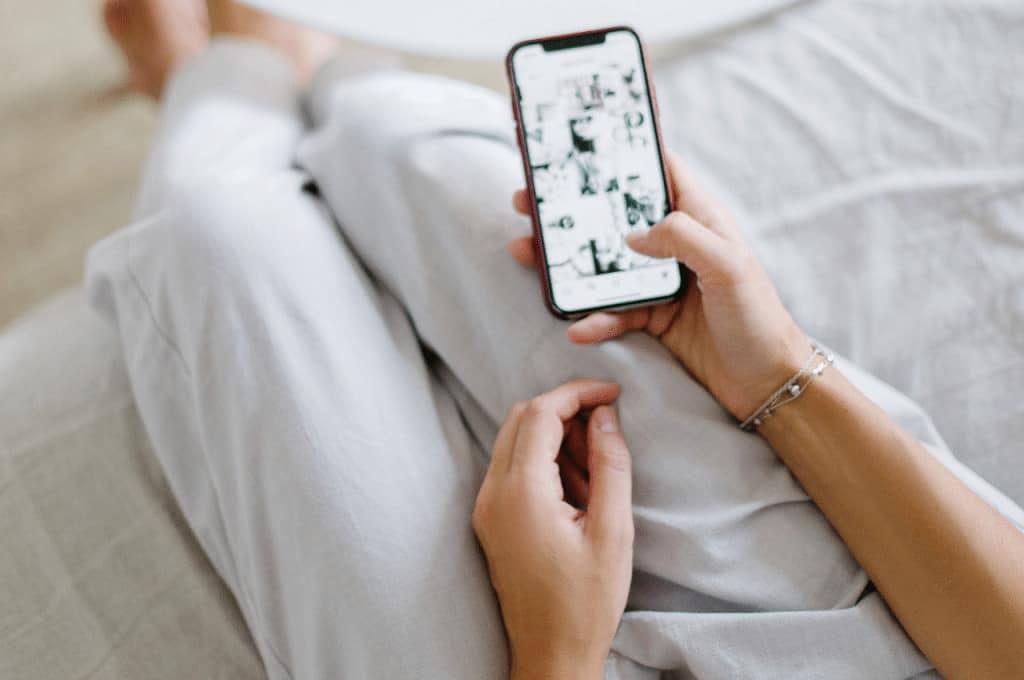 4. Light a candle
Instead of turning on the light, try lighting a candle.
The soft glow from candles will not only help you wake up in the morning but also make your home feel happier and calmer than it was before.
Candles are perfect for setting the mood to curl up with a book or have an intimate conversation with someone special.
A soothing scent is one way to calm down at any point during the day-morning included.
So don't forget to grab that box of matches next time you head out!
Candles are so underrated these days – give them another chance by trying this simple ritual every day after waking up!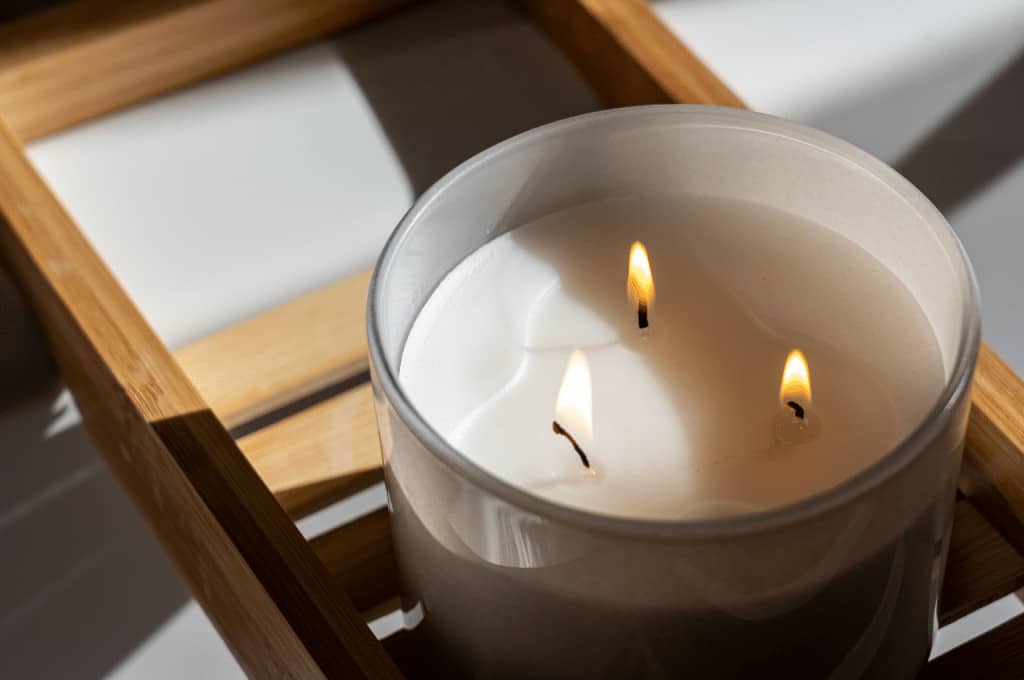 5. Set your intentions
Nothing is more powerful than taking control of your own life and setting your intentions.
One of the first things you should do when you wake up in the morning is take five minutes to set goals for the day ahead, think about what's most important to you right now, or spend time reflecting on things that have happened recently.
Setting intentions can be as simple as saying a prayer, making breakfast, or setting the alarm on your phone.
This simple act will help motivate you throughout the day and give you a sense of accomplishment by making progress towards achieving your goal – it doesn't even matter if it's big or small!
Call it whatever you want – intention setting is something that everyone should do at the beginning of their day!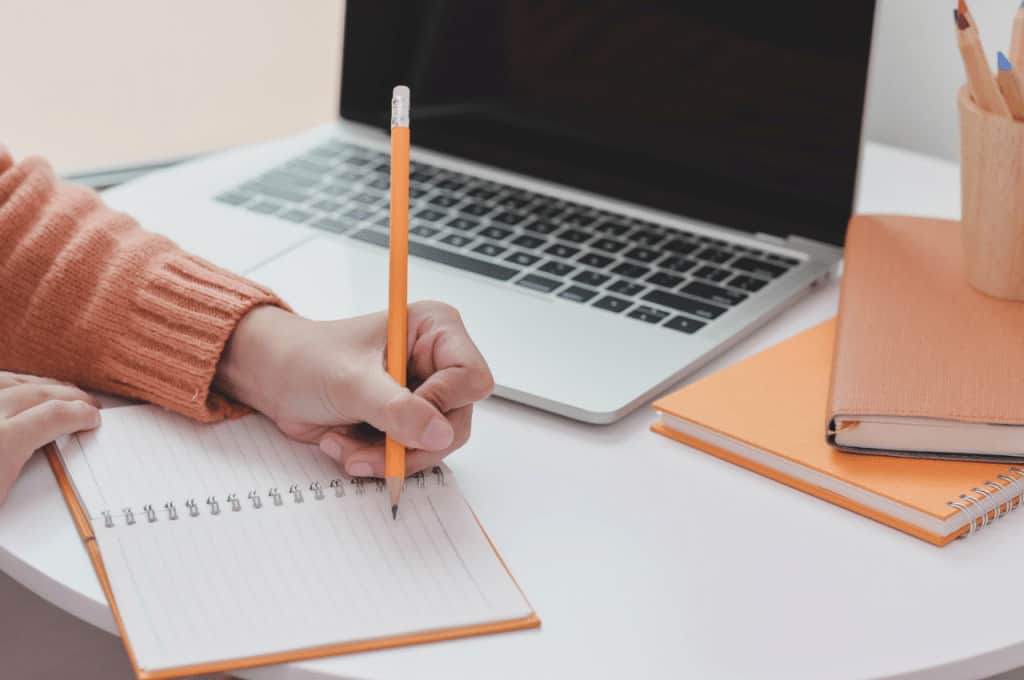 6. Practice gratitude
Expressing gratitude is the best way to start your day off on a positive note.
A simple "thank you" before anything else can make all the difference in how you view yourself and others, as well as ease any anxieties or stresses that may have been building up throughout the day.
You could also try writing down what you're grateful for in a journal or talking to someone about your day.
Showing gratitude helps identify the good things that are happening and can help us better appreciate them and lower our stress levels through positive self-talk.
No matter how small they may seem – try looking at all of the good aspects of your life instead of just focusing on problems!
Practicing gratitude is one way to transform your morning rituals into something more meaningful and beneficial than an ordinary routine.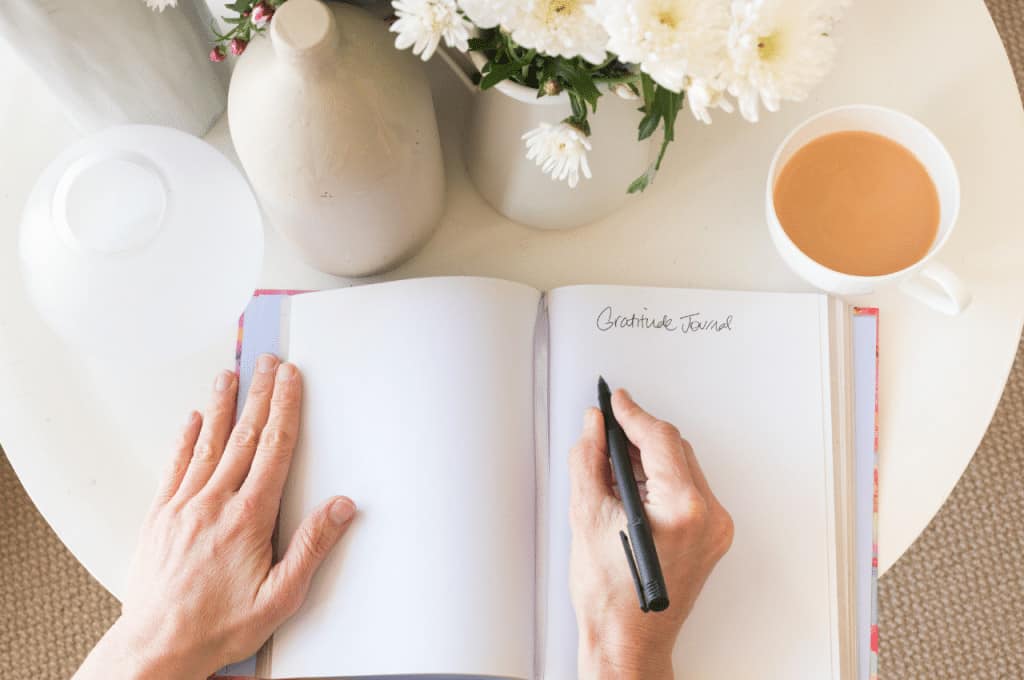 7. Repeat positive affirmations
Positive affirmations can help us control our thoughts, emotions, and behaviors.
Positive affirmations will help your morning rituals in two ways: first, getting rid of negative thoughts, and second, making you feel more confident!
In the morning, you should go through a few positive affirmations that will get your day going in the right direction.
You might want to repeat mantras like:
"I am courageous."
"I have the power to make my dreams come true."
"I am enough.".
Affirmations can remind us that we are powerful, capable individuals and help eliminate negative thoughts or self-doubt.
Plus, they can motivate us to take action and make the most of our day.
So, get your affirmations ready and repeat them every morning to get yourself up and going!
8. Let in some fresh air
It's important to let fresh air in every day, but especially in the morning.
Fresh air is not only good for your lungs but can also help you wake up and feel more refreshed!
Try opening a window or sitting near it when you wake up – after all, we need to get some oxygen into our bodies somehow!
A few deep breaths will help you wake up and feel more refreshed.
Plus, the fresh air can boost your mood and give you a sense of peace just by being around it!
So take some time to open up those windows or draw back the curtains before diving into anything else this morning – we need our oxygen too!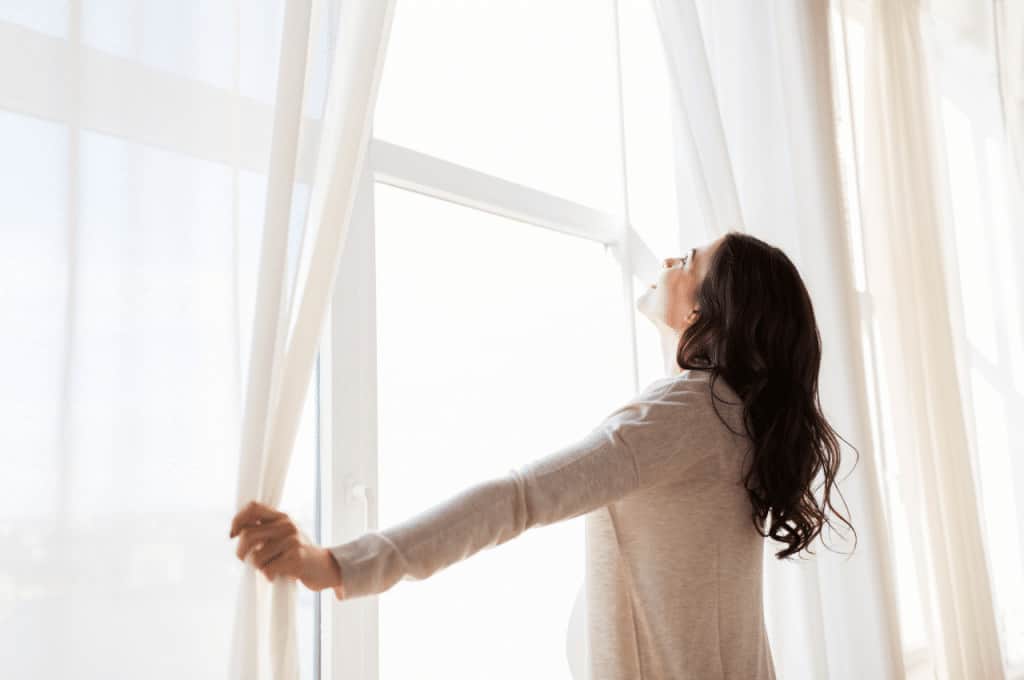 9. Stretch
Stretching is a great way to start the day because it helps you wake up, get your blood flowing, and be ready for anything!
Walking around in circles or doing some jumping jacks before getting out of bed can be a good starting point.
You could also try something more elaborate, like taking yoga classes to help you start your day off in a healthy way.
Your body has been almost on standby all morning while you slept, so stretching will help you wake up and start energized!
Plus, after waking up from sleeping, our bodies tend to be stiff and sore, so starting with a good stretch will alleviate some of the pain and let you move around more freely.
Don't forget to add stretching to your morning routine!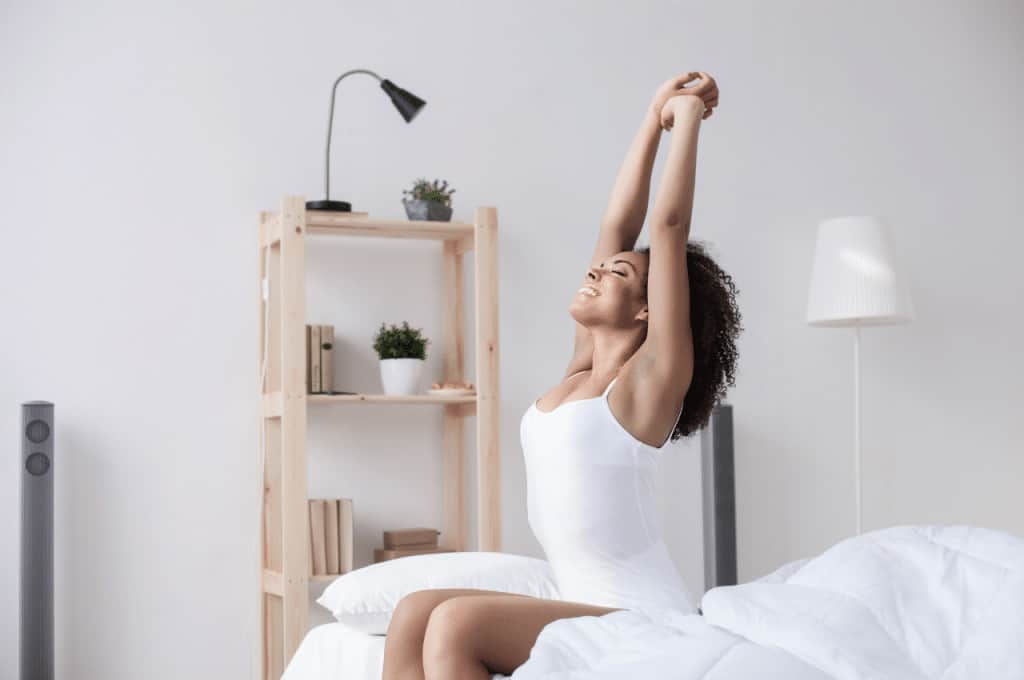 10. Spend time outside
No one has ever regretted spending time in nature.
Spending time outside in the morning can make you feel revitalized and get your mind off of any worries.
Focusing too much on things like work or technology might not be a bad thing, but it's important to take some time for yourself every day.
Spending time outside can help you feel better about the world and your place in it.
Connecting with nature has been proven to reduce stress levels and improve mental health.
So, take some time to spend some time with nature – even if it's just for 10 minutes.
11. Listen to music
Music is one of the best ways to get yourself up and going in the morning.
There are many different types of music out there that can suit your taste, meaning you won't have a hard time finding something that suits your needs!
Pick some songs or playlists with upbeat tunes at first – these will make you feel awake and ready for anything!
You could also pick calming songs as part of your morning ritual, which might help if you're feeling stressed before work begins.
Whichever type of song helps start your day on the right foot, try listening to it every morning when waking up, so it becomes routine.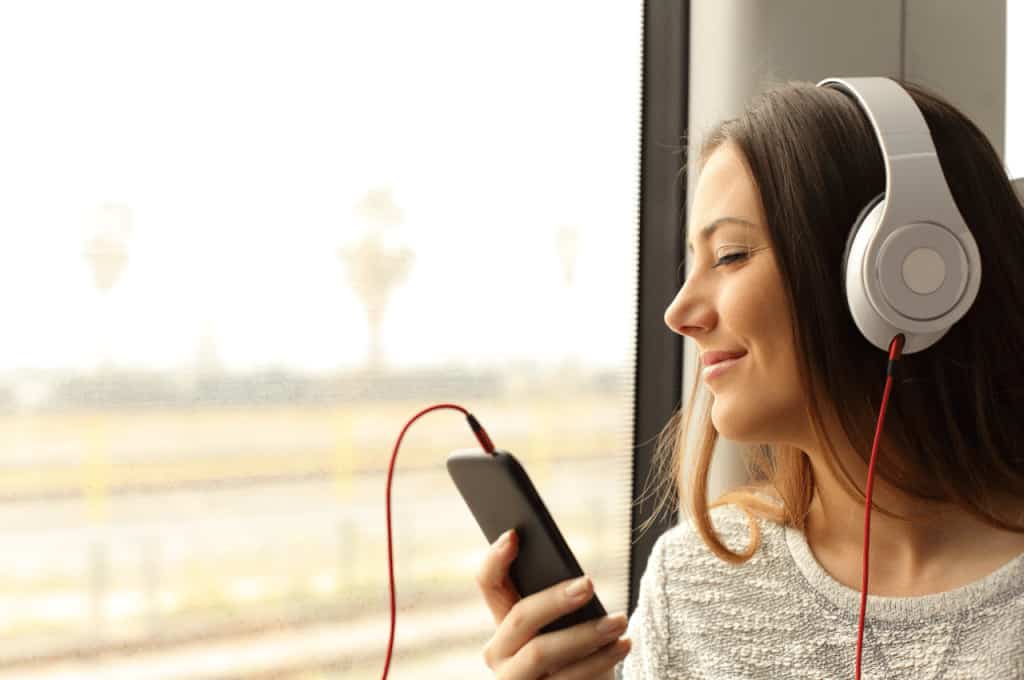 12. Hydrate
You've just been asleep for hours without having anything to drink; your body is probably dehydrated.
Drinking plenty of water every morning can help you wake up and feel more refreshed.
Your body needs fluids to function correctly, so getting a head start on that first thing in the morning is crucial!
If you're not drinking enough throughout the day, try using reminders or an alarm clock before bed which will remind you to drink some water.
Otherwise, take some time starting today for yourself by making sure you hydrate well – it'll make a huge difference!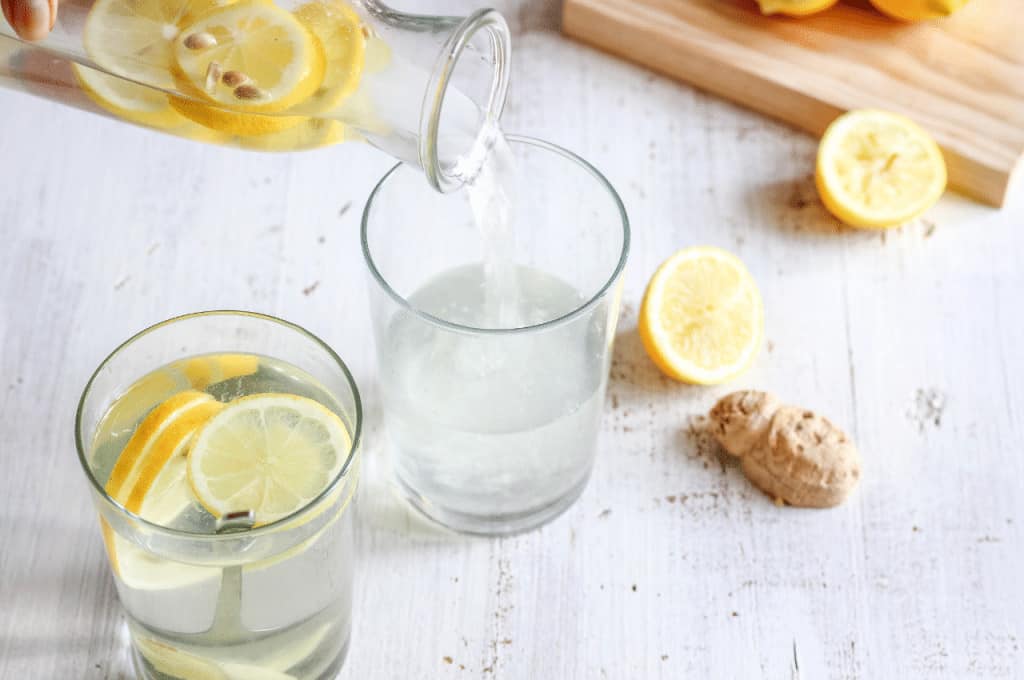 13. Sit with your thoughts
They say that silence is golden, and it's so true.
We are bombarded with distractions throughout the day.- whether it's from our phones, TVs, or just from the noises around us. It's easy to feel like we're constantly being pulled in different directions.
But taking some time each morning for yourself to sit in silence can help you organize your thoughts, figure out what is important, make sense of emotions – the list goes on.
Before diving into any work or family commitments this morning, take some time for yourself first, so you're ready to go when it comes down to it.
It might sound silly, but sitting with your thoughts has its positives, allowing you to start the day off on a good, calming note while collecting your thoughts for the day ahead.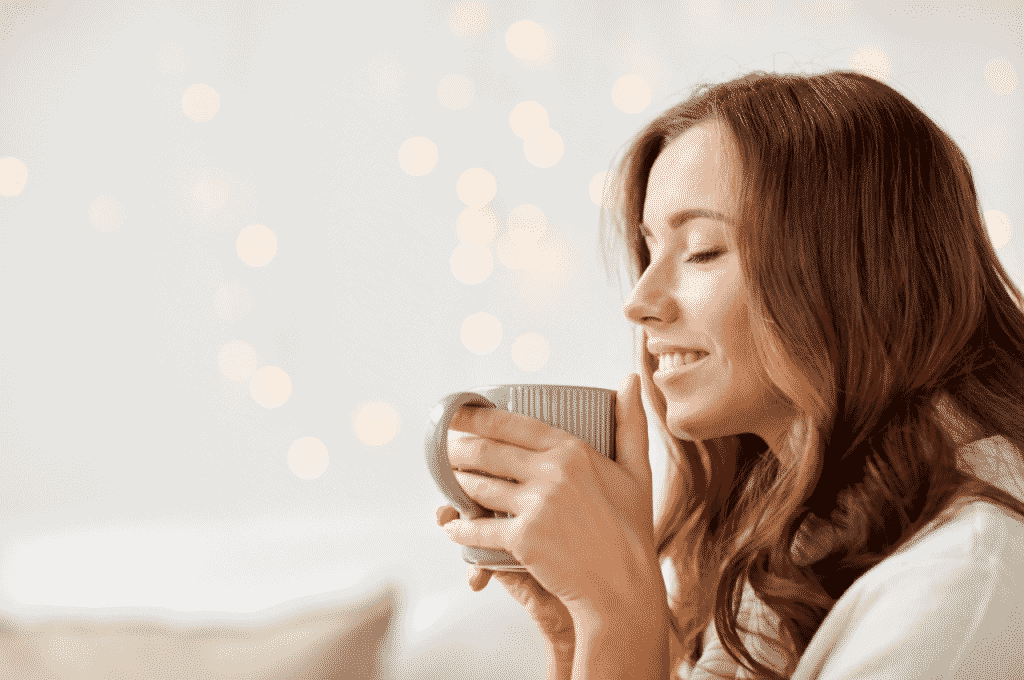 14. Take care of your hygiene
We all know how difficult it can be to wake up in the morning – especially if you're not feeling 100%.
Taking care of your hygiene is a must to add to your morning rituals.
Waking up with a fresh change of clothes, brushing your teeth and hair, taking care of any body odor will make you feel more refreshed in the morning.
Taking care of your hygiene will also ensure that you're in a better mood for the day ahead, which can help if you have any anxiety about work or family life.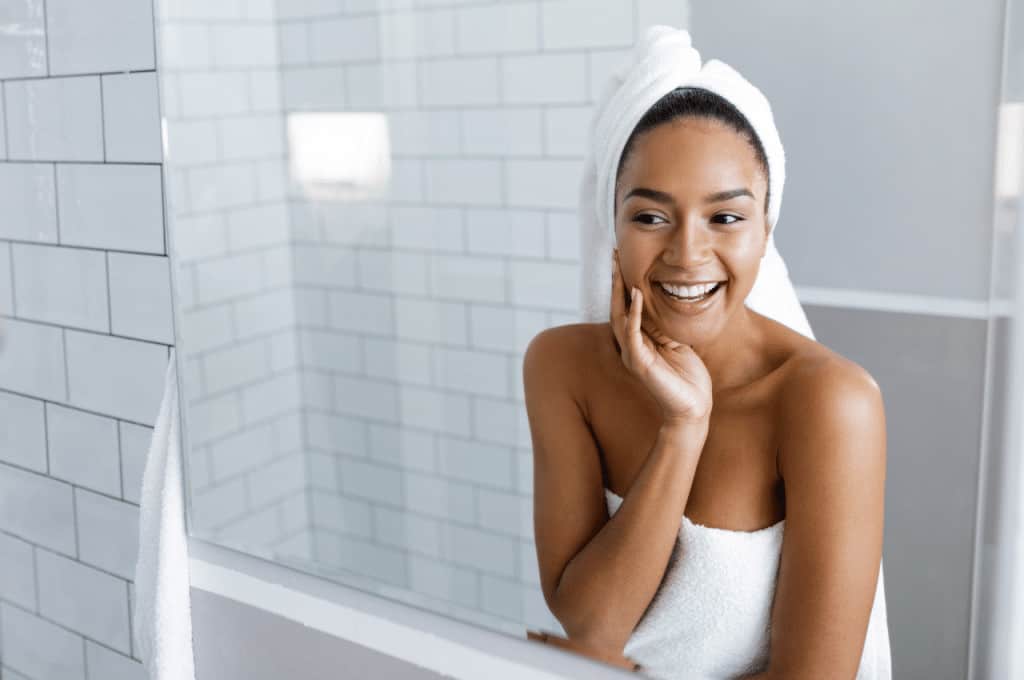 15. Do something for someone else
Morning rituals don't have to be selfish – they can also include giving back!
Allowing yourself to do something for someone else can help you feel refreshed and more grateful.
There are many ways that you could give back – anything from volunteering, donating, or even just giving your time to someone who needs it.
Doing something for others can help you feel a sense of accomplishment and keep a positive attitude as the day starts, even if it's just for a short time.
Whatever it is, make sure there's at least one thing in your morning routine that involves doing something for others.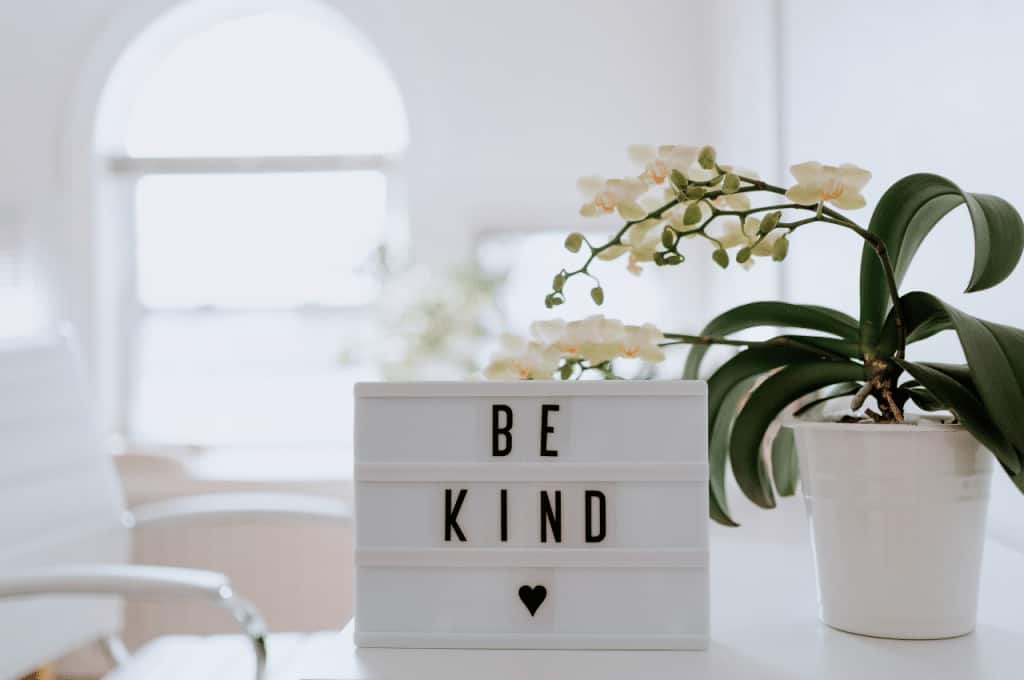 16. Smile!
You've just woken up in a warm house, with a roof over your head, with cupboards that are full of food; that's something to smile about!
Smiling in the morning and throughout your day can release endorphins that make you feel happier.
So before starting work or going to school, take a few minutes just for yourself by smiling – it doesn't matter what anyone else is doing!
The best part about this morning ritual? You don't need any materials other than your smile!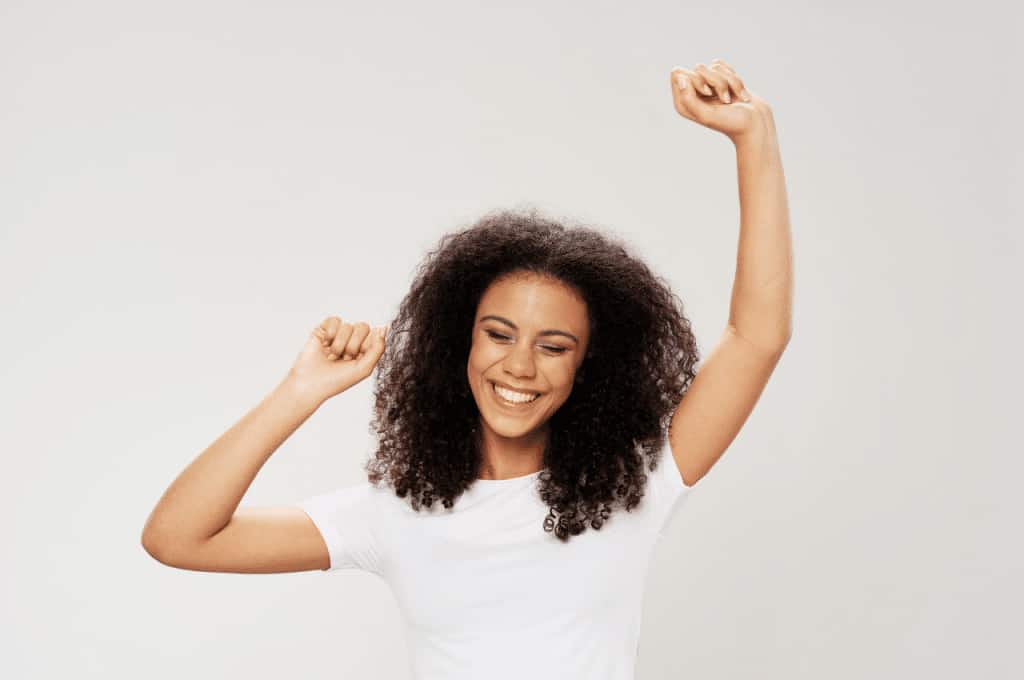 ---
Final thoughts
Your morning rituals are the first tasks that you do every day. They set the tone for how the rest of your day will go.
If mornings are rough, it's time to try some new rituals!
In this article, we've provided 16 different ways that can help transform your life in just a few minutes each morning. Give one or two a shot and see if they work out for you!
Remember- don't give up on yourself before trying something new; there's always room for improvement.
We hope these tips have been helpful, and feel free to reach out with any questions about implementing these ideas into your own routine or other areas of personal development which may be troubling you at the moment.