True friends are hard to find and even harder to keep. They're the people who know everything about you – from your favourite food to your deepest secrets – and they love you unconditionally all the same. It can be a challenge to tell if someone is truly a friend, but there are some characteristics that every true friend shares! Read on to learn the 8 main characteristics of a true friend.
---
What is a true friend?
A true friend is someone who knows you for everything that you are and loves every part of it. They understand your flaws while still admiring your strengths.
They are a person who has been there through thick and thin – even when things get tough. You can tell them anything without judgement or fear because they know how to love unconditionally.
Being friends with a true friend means being able to be yourself around them, no matter what moods you're going through in life, since their company will never make you feel less than perfect! They won't judge your accomplishments either; they'll celebrate them as if they were their own victories too!
---
8 Characteristics of a True Friend
1. Someone who will be there for you when you need them
The main characteristic of a true friend is that they will be there for you when you need them the most. They are not afraid to stay up late with you or talk on the phone at two in the morning when your heart has been broken. You can always count on them for a good laugh or to help you out of an awkward situation.
A true friend is that person who will be there when life gets tough, and they will never leave your side. They are the ones with whom we go through some of the most meaningful moments in our lives – from getting into university, having kids, and losing someone very close to us. A true friend has been through all these things before and knows what it feels like and how we should react at times like this!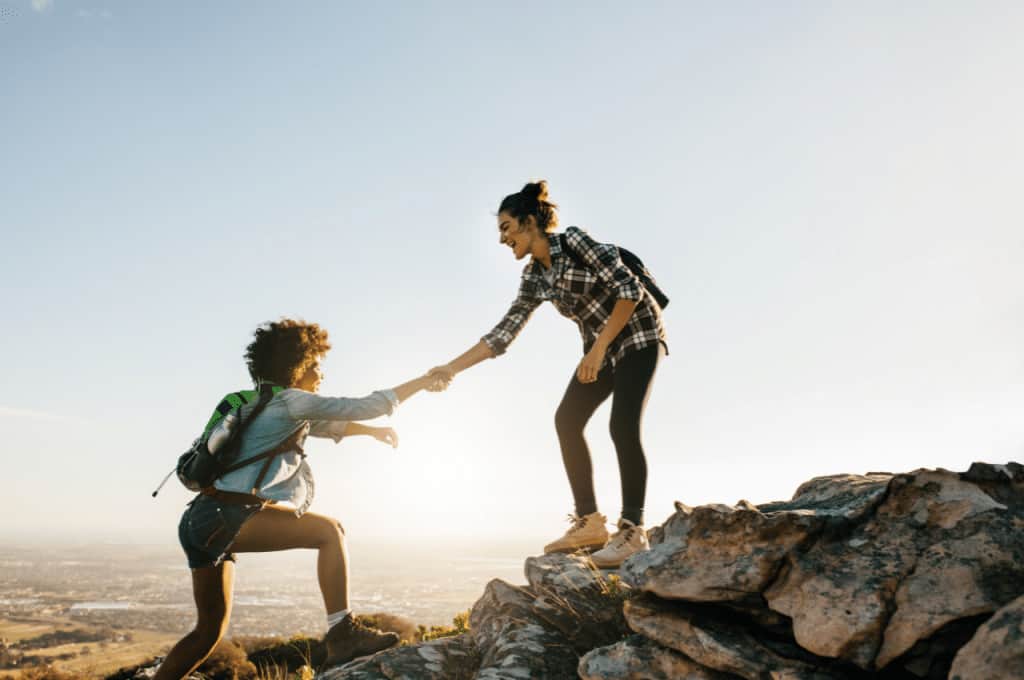 2. Will listen to your problems without judgment and offer support
A true friend will always be there for you. When your heart is broken, they don't ask why or what you did to deserve this. Instead, they offer their shoulder and try to help in any way possible. They may give advice, but it's often just by listening that a true friend comforts us when we need them the most.
True friends are also honest with each other, sometimes brutally so, which can be tough because nobody wants to hear bad news about themselves, but we need to let it go and take the criticism to grow.
3. Always have your back, no matter what happens in life
Another characteristic of a true friend is that they will have your back, no matter what. They won't abandon you in your time of need, and they'll be there for you when the going gets tough. When life is hard, it's nice to know that someone who really cares about us sticks by our side… just like a real friend should!
True friends are also forgiving. Even if we hurt them or make mistakes, they can forgive without holding grudges, making their friendship so much more valuable (and interesting!) than any fake one could ever be. Yet another reason why real friendships are always better than anything else!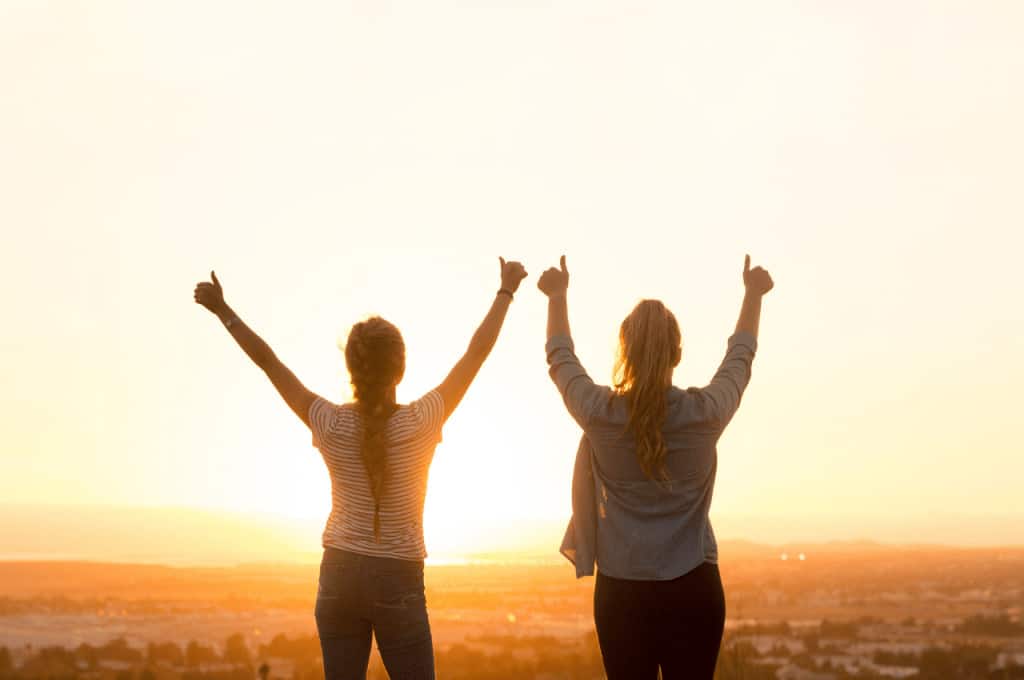 4. Would never betray a trust or secret that has been shared with them
We all have secrets that we don't want to share with anyone, and it's nice knowing that some people in our lives can be trusted with them.
A true friend would never betray a trust or secret that has been shared with them, and we can always feel safe knowing this.
Secrets are often things we don't want to share with anyone else – but there is something so comforting about being able to confide in someone who will keep it between you two forever!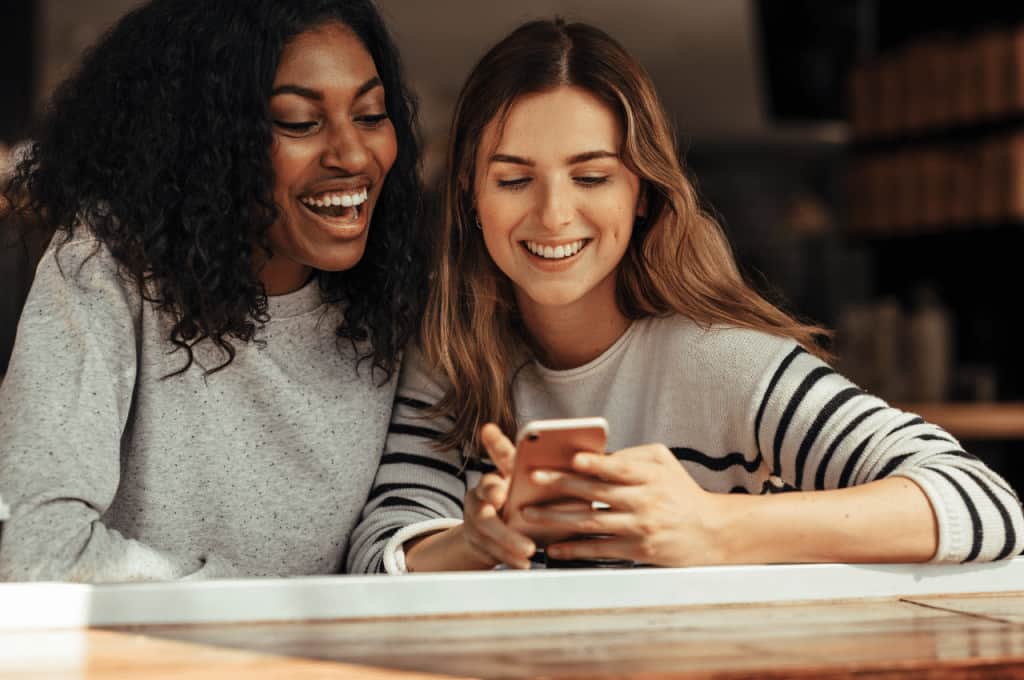 5. Sees you as an equal
A true friend is someone who will see you as equal to them and won't look down on you.
If you have a true friend in your life, they will never try to make themselves more powerful than you by taking advantage of the relationship or using it as an opportunity to take from you. Instead, they will always see both parties as equal and help each other out when needed.
A true friend sees us for who we are on our own merits rather than what they can get from us or how much power they may be able to gain over us – so if someone is treating you this way, then chances are that person isn't really your friend at all!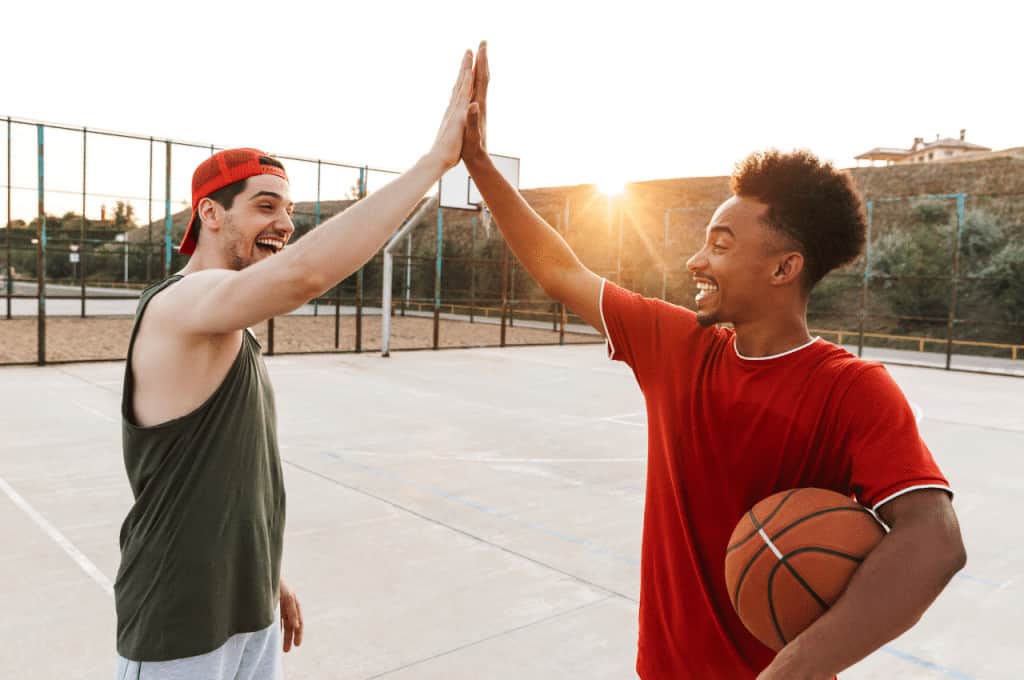 6. Someone who can make you laugh even on a tough day
Laughter is the best medicine, and any true friend will be able to bring a smile to your face, no matter how tough things get.
If your day has been extremely difficult or if something upsetting happened, a true friend will always be able to find the humour in it and help to cheer you up with their sense of humour.
Real friends are always there to make us laugh, even when we don't want them to.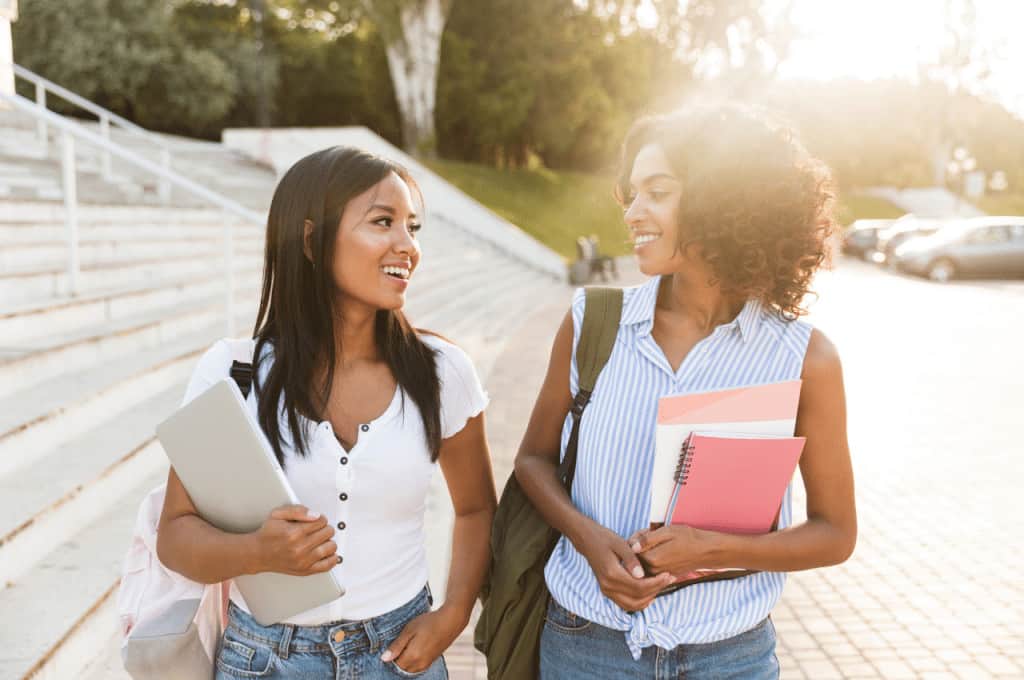 7. Knows how and when to apologise
It can be hard to apologise when you've made a mistake, but true friends know that it's a necessary step to take to move on.
Sometimes things happen, and we can't always see the other person's point of view, but true friends will be able to apologise when they realise their mistake and accept responsibility for what happened.
If your friend refuses an apology, then this may mean that they have no respect or care for you, so it might be time to think about who really deserves your friendship!
8. Let's you be yourself
There's nothing worse than trying to be someone you're not just for the sake of friends.
A true friend will accept you for who you are and won't try to force their opinions on you or tell you what they think is best.
True friends can offer advice when wanted but otherwise appreciate your individuality.
They know that we all have different interests and life experiences which make us unique, so a true friend will let us follow our own path without judging it too harshly!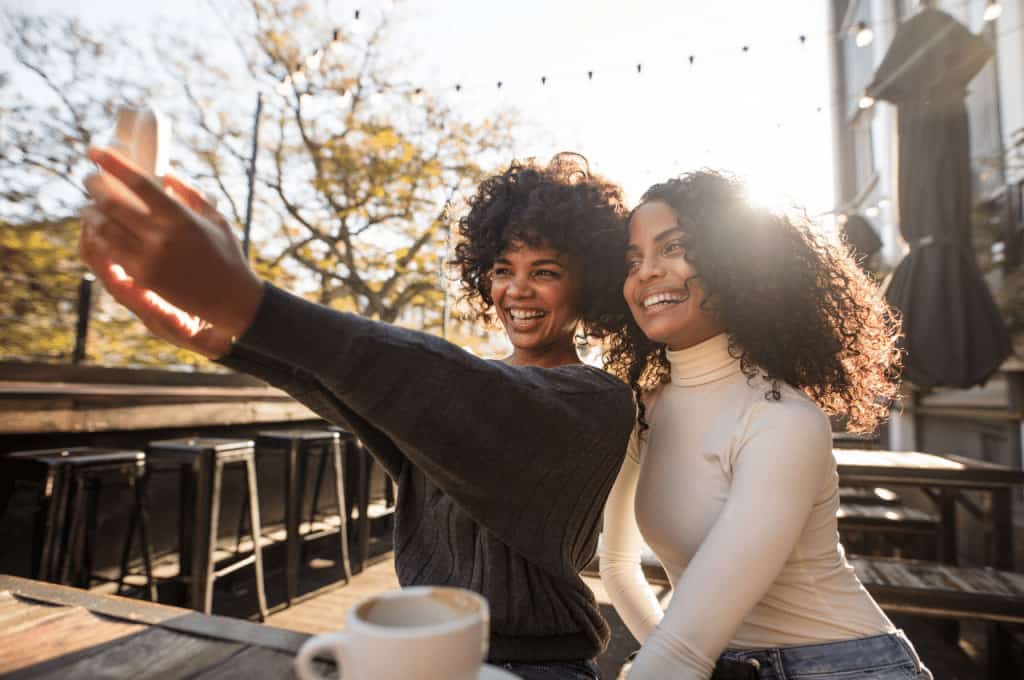 ---
FAQs
How do you find a true friend?
It can be hard to find a true friend, but it's certainly not impossible!
You're more likely to make true friends with people who share your interests and beliefs.
It's also important not to be too picky about characteristics because you never know when someone might come into your life that will become a wonderful friend!
A little self-reflection can go a long way in helping identify the qualities of a true friend. Ask yourself these questions:
Have they been there for you through thick and thin?
Do they encourage you when times are tough?
Do they enjoy other aspects of your personality besides those which seem perfect on the surface?
If these questions resonate with you, it sounds like this person is worth holding onto as a good old friend!
Why are good friends important?
There are so many different reasons why good friends are important to have.
For starters, they can make you feel like there's someone who understands what it's really like to be in your shoes.
They will also help maintain a sense of normalcy and balance when life gets too chaotic.
Good friends are the people that will push you out of your comfort zone once in a while – whether by forcing you to step outside of your bubble or encouraging you to do things that scare you.
It is important that we have good friends, but that those good friends hold qualities true to being a friend: kindness, empathy, understanding, patience.
What are the most important qualities of true friendship?
They want you to succeed, and they are happy when you do well in life.
Friends should share the good and the bad days, so knowing if a friend will be there for you during rough times is important.
You should have some of their interests as your own too because being friends with someone with nothing in common with is boring. But don't change who you are for them or come out of your shell- everyone has something special to offer about themselves no matter what it may be!
Always know where their stand on certain topics before moving forward – a true friend should respect your beliefs even if they disagree with them.
What should you do when your best friend hurts you?
It can be upsetting when one of your closest friends hurts you. It isn't easy to know what you should do, whether you should forgive them or end the friendship. It really depends on the situation, but here are a few things to think about before deciding what to do.
What was the purpose behind their behaviour?
Do you know they're sorry for hurting me, or are they making an excuse for why it happened?
Would I forgive them if this were one of my friends and not my best friend?
If your answer is no, then don't let them back into your life so easily.
But if yes, then consider forgiving them because true friends shouldn't give up on each other based on mistakes made in the past. It could be hard at first, but trust that person again with time!
You should never stay mad at someone who has apologised for how they treated you. If the person who hurts you doesn't apologise or their apology is not enough, say goodbye to that person so they can never hurt you again,
Can a true friend betray you?
Yes.
A true friend can betray you, just as a true love can cheat on you.
Sure, your truest friends are more unlikely than other people to deliberately wrong you in some way, such as being deceptive or backstabbing, but they are not immune from mistakes and doing the wrong thing.
---
Conclusion
Friends are a gift. They fill our lives with laughter and provide the comfort we need when life gets tough. It is important to recognise that true friends will be there for you through thick and thin, no matter what challenges come your way. 
If you have someone in your life who is always there for you, listens to all of your problems with empathy and offers solutions without judgement, they may be the one person who stands out as being truly special. Who do you consider to be your truest friends?