Periods are a nightmare for many women. Not only do they disrupt your lifestyle, but they can also be extremely painful and leave you feeling drained. Luckily, there is help!
CBD oil may provide relief from period cramps and other menstrual symptoms as it has been shown to decrease anxiety and stress while increasing energy levels. It's also great at helping with pain management. I have put together this guide to tell you more about the effects of CBD on menstruation so that you can make an informed decision about whether or not CBD should be added to your wellness routine!
Disclosure: Some of the links in this post are affiliate links. If you go through them to make a purchase I will earn a commission. Keep in mind that I link these companies and their products because of their quality and not because of the commission I receive from your purchases.
---
What is CBD?
CBD is a cannabinoid or compound found in Cannabis and hemp plants. It does not contain any THC (tetrahydrocannabinol), which means it won't make you high as marijuana does. Rather, CBD provides relief from physical pain and other symptoms by binding to receptors within the body that reduce inflammation and pain sensations.
What is CBD good for?
CBD is great for reducing pain and inflammation, which can help with various symptoms during the menstrual cycle. CBD also helps calm CBD anxiety and stress while increasing energy levels. It's also great at helping with pain management.
Is CBD good for period cramps?
Yes, CBD is great for alleviating menstrual pain.
CBD is a natural and safe inflammation reliever that can help with pain management and stress relief, making it an excellent option for people who want to reduce the severity of their cramps during menstruation. CBD has low toxicity levels, so you don't need to worry about any unwanted side effects!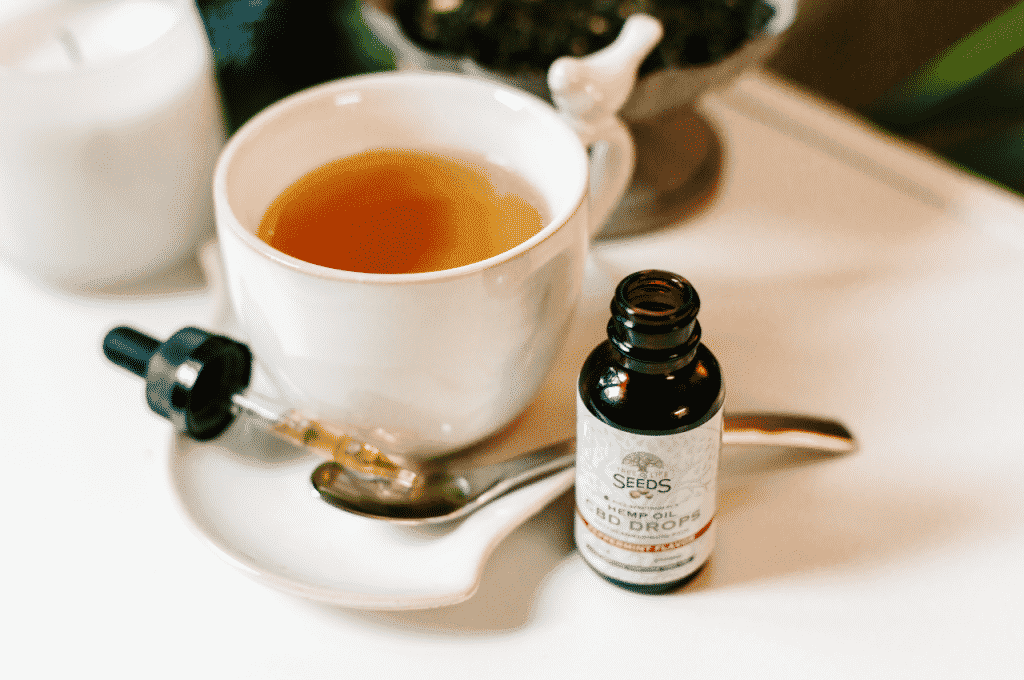 How CBD oil changed my life
I use to suffer from horrendous menstrual cramps. I spent my entire day in bed curled up into the fetal position, unable to do anything. I tried everything from heating pads and massages to medication such as ibuprofen, but it never worked for me.
One day a friend suggested trying CBD oil, so I went online and found Joy Organic's CBD tincture that had been designed specifically with period cramps in mind. After reading through all of the information about how CBD can help control pain associated with menstrual symptoms, I decided to give it a try.
The next month when my period arrived, I decided to try the CBD oil before going to bed. I added a few drops to a glass of water and managed to go to sleep.
The next morning I woke up feeling a lot better. The pain was still there, but it wasn't as severe, and it seemed like the CBD had managed to minimize my discomfort.
I have been using Joy Organic's CBD tincture for the past two years now, and I am so grateful that someone suggested trying this out because not only does it help with period cramps, but it also helps when I'm feeling anxious.
You don't deserve to be in pain, whether that's from your period or anything else. CBD can help with all sorts of pain, so you should give it a try at the very least to see if it helps for you as well.
---
4 ways you can use CBD for period pain
There are many ways that you can use CBD to help relieve menstrual cramps.
CBD can be applied directly on your skin where it's needed most or taken internally as an oil tincture under your tongue using a dropper bottle every day before bedtime until your period subsides. You could also take this orally during menstruation if desired!
Let's discuss in-depth exactly how you can use CBD for menstrual cramps.
1. Add CBD to your drink
One way that you can start using CBD for cramps is by simply adding it to your drink.
I prefer to add a few drops of oil to a glass of water every morning that I'm suffering from period pain.
If you're the type of person who does not like regular CBD oil, you can get it in different flavours to make the taste more tolerable.
2. Apply CBD topically
If you're not the type of person that enjoys the taste of CBD or if it's easier for you, then applying CBD topically is also a great way to get relief from menstrual cramps.
CBD comes in the form of balm, lotion and cream, so you can choose how you would like to apply it.
You can apply the product directly onto your skin where it hurts, and in some cases, people have said rubbing on their lower abdomen has helped as well.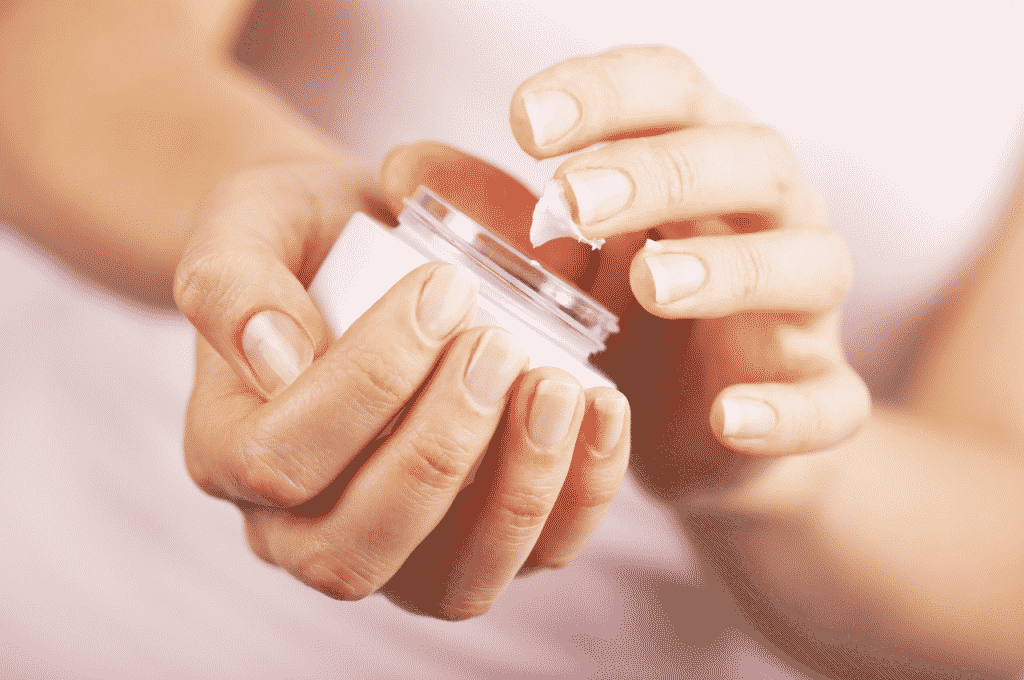 3. Add CBD to a warm bath
Research shows that heat increases circulation and relaxes muscles, which can help with menstrual cramps.
Adding a few drops of CBD oil to your bath is an extra way to get the relief you need. You can also add some essential oils to your bath to help you relax further. Light a few candles and enjoy your bath.
Something I had no idea existed is CBD infused bath bombs. What a great way to get the benefits of CBD whilst also enjoying a nice soothing bath! You can click here to get yourself some CBD bath bombs from Joy Organics. These bath bombs use CBD oil and other herbs like lavender to help soothe your cramps.
4. Eat CBD infused food
What if I told you that you could get food infused with CBD?
If you're looking for relief from your menstrual cramps, eating food infused with CBD can provide the same benefits as applying it topically to your skin.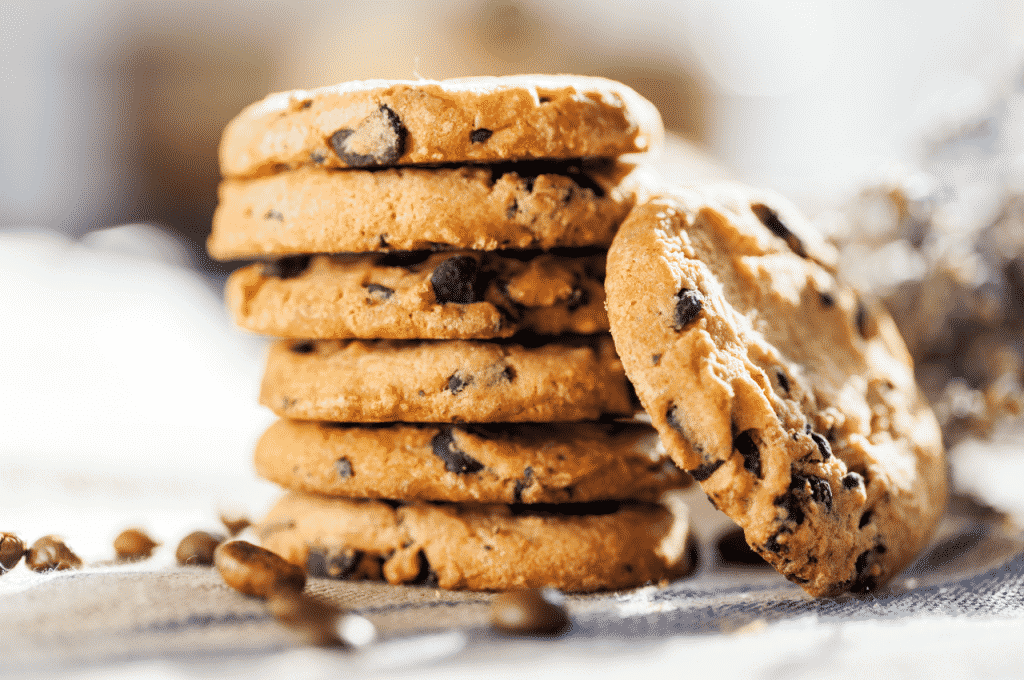 ---
Best CBD products for period cramps
There are so many great CBD products out there that I want to share with you!
I've compiled a list of the best CBD products for period cramps based on my personal experience and research. Read on because I want to help you get the pain relief you deserve.
Best CBD unflavoured oil tincture for period cramps
Looking for a natural way to relieve your pain?
This CBD oil tincture from Joy Organics is made with organic broad-spectrum hemp extract in an organic olive oil base. It's the perfect addition to your favourite beverages or baked goods and can also be added to lotions or bath salts for a premium and blissful CBD experience!
Joy Organics are not just another company that sells CBD products; they are passionate about educating people on the benefits of this amazing plant. They truly want you to feel good, look good, and live well with their products. You deserve it! So don't hesitate – order today!
Click here now to purchase Joy Organics Unflavored Organic CBD Tincture online today!
Top Features
Organic, USDA certified.
Safe for the whole family.
Relax and enjoy your day with this CBD tincture.
Best CBD flavoured oil tincture for period cramps
CBD tinctures are the latest trend in wellness!
Savage CBD offers various products to help you find relief from pain, anxiety, and other symptoms. Their tinctures are made with high-quality hemp oil that's been tested for purity and potency. They offer a range of flavours so you can choose the one that best suits your taste buds!
Take back control of your life with this 1000mg Mix & Match CBD Tincture bundle! Choose from Lemon-Lime, Pink Grapefruit, Peach Pear or Cucumber Mint flavours today!
Click here right now to purchase your 1000mg Mix & Match CBD Tincture Bundle Pack.
Top Features
Organic, USDA certified.
Safe for the whole family.
Relax and enjoy your day with this CBD tincture.
Best CBD gummies for period cramps
CBD has been making waves in the wellness industry, and now you can get your hands on it with these delicious gummies.
Savage CBD is a trusted vendor of high-quality products, so we know that these will be just as good. They're made with tasty ingredients and come in 6 pieces per bag (50mg each), totalling 300MG per bag.
These are perfect for anyone who wants to try CBD in a fun way whilst relieving any pain they may have.
Order your Savage CBD Gummies today by clicking this here right now!
Top Features
You'll have a better mood.
You'll be more relaxed.
You'll be in less pain.
Best CBD cream for period cramps
Have you been looking for a CBD product that can be applied topically?
CBD Salve is the perfect choice if you want to experience the benefits of CBD without ingesting it. The salve is made with organic beeswax and aromatic essential oils, which are absorbed into your skin as soon as they're applied. You'll feel relief from pain and inflammation in no time.
Whether you need some extra moisture for dry skin or muscle support, CBD Salve will help get you back on track.
Click here now to order your own jar of Joy Organics' CBD Salve!
Top Features
All-natural ingredients.
Relieve pain and inflammation.
Easily absorbed through the skin
---
FAQs
Is it safe to use CBD oil every day?
Yes, it is safe to use CBD oil every day.
You can use it as much as you need for relief from your pain or cramps, and if you experience no negative side effects, then there's nothing wrong with using it more often than usual.
How long does it take for CBD oil to work for pain?
It depends on the strength of CBD in the product you're using and how much oil or cream you use.
It also depends on your individual pain threshold – some people feel relief from CBD products almost immediately, while others take a little longer to notice any effects.
When it comes to cramps, most people find that they experience a noticeable reduction of their symptoms within 15 minutes or less when applying CBD topically (creams, lotions). Still, it can take up to an hour for oral consumption (drinking tea). If you don't see results after this time, then try something else. You really have nothing to lose by trying out different CBD products and seeing what works best for you.
What is the best painkiller for period pain?
The best painkiller for period pain depends on the person.
For many women, CBD products offer relief from symptoms of cramps and other painful menstrual cycles side effects like nausea or feelings of depression.
If you're not sure what will work best for your body's needs, then try out different types to find the one that works best for you. There really is no harm in trying different options until you find something that provides relief without any adverse reactions. You might be surprised by how quickly an individual can experience a significant reduction in symptoms with just one product!
Keep at it until you find the right fit!
---
Conclusion
The information in this post should help you find relief from period cramps. Try the CBD products we recommend or one of our other recommendations and see if it helps your symptoms!