Crystals have been used for protection since ancient times. They were believed to protect from all sorts of evil and bad luck, and are still popular today because they work!
In this blog post, we will discuss 5 types of crystals that are great for protecting you in different ways. By the end of this article, you'll know which crystal is best for your needs so you can get started on building up a collection at home!
Disclosure: Some of the links in this post are affiliate links. If you go through them to make a purchase I will earn a commission. Keep in mind that I link these companies and their products because of their quality and not because of the commission I receive from your purchases.
---
You may also like:
---
Why do people use crystals for protection?
People have used crystals for protection for thousands of years. They are believed to protect us from all sorts of evil and bad luck, as well as the negativity that we can't see in our lives.
In ancient cultures, they were worn around necks or wrists to ward off any harm that might come their way. Today, many people still wear crystals for protection – either by carrying them on a necklace or bracelet for easy access, placing them throughout or near where you work/live (around doorways).
What other benefits do crystals have?
Crystals have hundreds of benefits, and each stone has its own unique properties.
For example, crystals can help with:
Physical problems like headaches and pain relief.
Mental health issues such as anxiety or depression.
Improving relationships and bringing more joy into your life (especially rose quartz!).
But the list doesn't stop there! Crystals have been used to purify water for thousands of years in India – some still use them today!
They are also believed to improve our surrounding environments by getting rid of bad energy surrounding us when we live/work near toxic places.
Lastly, they're said to be really good at improving self-esteem! So if you've had a rough day, start wearing one around your wrist and see how it makes you feel.
---
5 best crystals that you can use for protection
1. Clear Quartz
The first type of crystal that you should have in your collection is clear quartz.
You can use clear quartz in any way you see fit, but it is known for bringing clarity to your life. It's a powerful crystal to have around because of its properties: not only does it protect from negativity and bad energy, but it also helps promote positive thinking!
Clear quartz will help create more balance with the energies in your home or office space. This type of stone has been used as an amplifier since ancient times – put one on top of another (or next to each other), and they'll amplify their power exponentially!
If you're feeling overwhelmed by negative thoughts or people who are dragging you down, clear quartz is perfect for absorbing those dark emotions before they take over.
How to use it:
Place Clear Quartz at each corner of a room or building if possible, so nothing bad enters there.
Keep these stones in any window to help dissipate negative energy and purify the space they're located in.
Use it during meditation.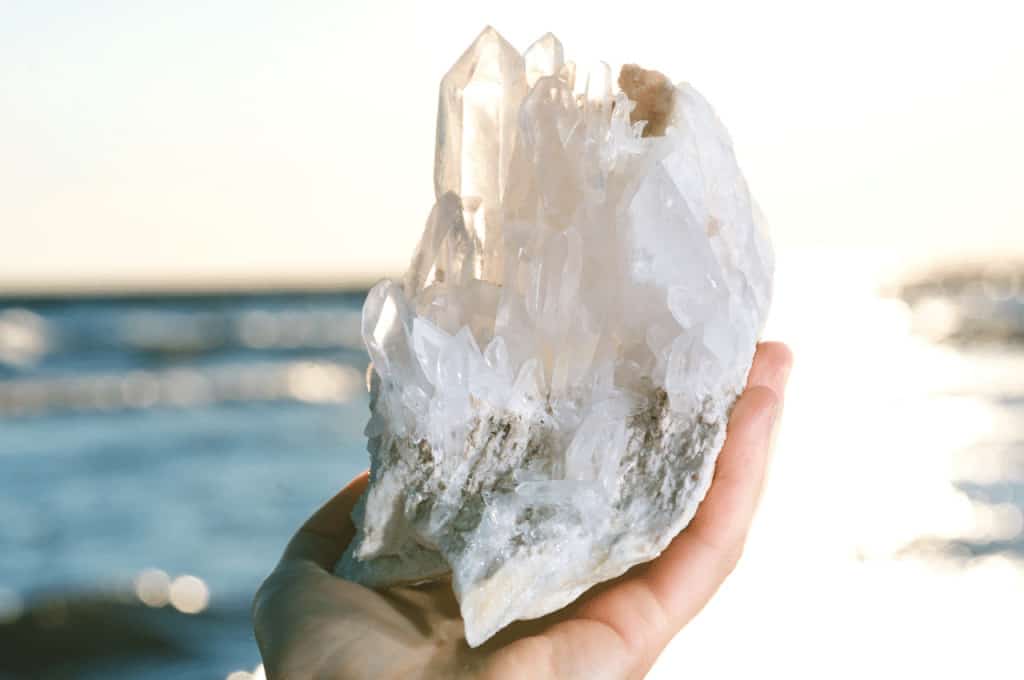 2. Black Tourmaline
A powerful healer and protector, this stone calms the mind and body.
Black tourmaline is often used in blocking and protecting from psychic attacks and is powerful enough to protect you from negative energies.
It's also a great stone for grounding, which means that it can help with anything ranging from physical pain to mental stress and anxiety. If you find yourself feeling overwhelmed by the struggles of daily life or need some extra energy boost, this might be the crystal for you!
Black tourmaline has been said to stimulate creativity as well – so keep your eyes peeled if you're trying to unleash your inner artist!
This beautiful black gemstone will make an excellent addition not only in your home but within yourself too.
How to use it:
Wear it on a necklace around your neck.
Put it in your purse or backpack.
Keep one near you on a desk at work.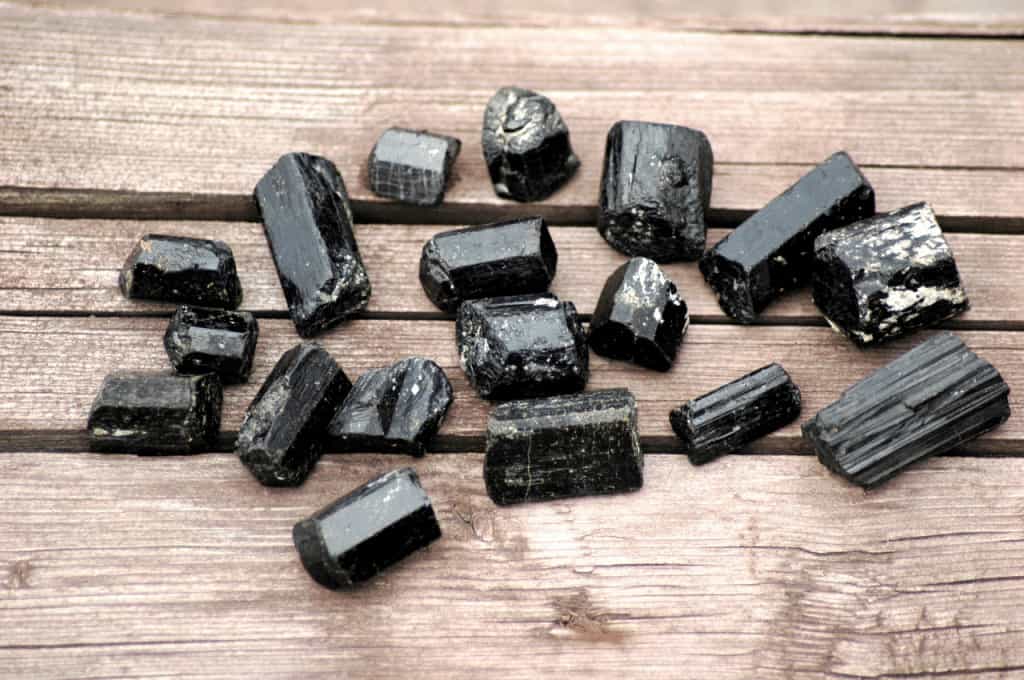 3. Black obsidian
Made from molten lava, obsidian is one of the most powerful crystals for protection.
This black gemstone wards off negative energy and can provide a sense of calm in times when you're feeling overwhelmed.
Black obsidian soaks up bad vibes and psychic attacks, which is why it's been used for thousands of years in jewellery and as a talisman.
It was also used historically to help focus thoughts, making it an excellent stone if you seek inspiration or motivation!
It has also been widely reported that black obsidian gathers strength when placed near other crystals. Hence, if you're looking to create an even stronger shield, consider surrounding yourself with different types of crystals for protection!
How to use it:
Keep it nearby when you're feeling low or overwhelmed.
Place it on your altar or in a place where you work.
Wear it on a necklace around your neck.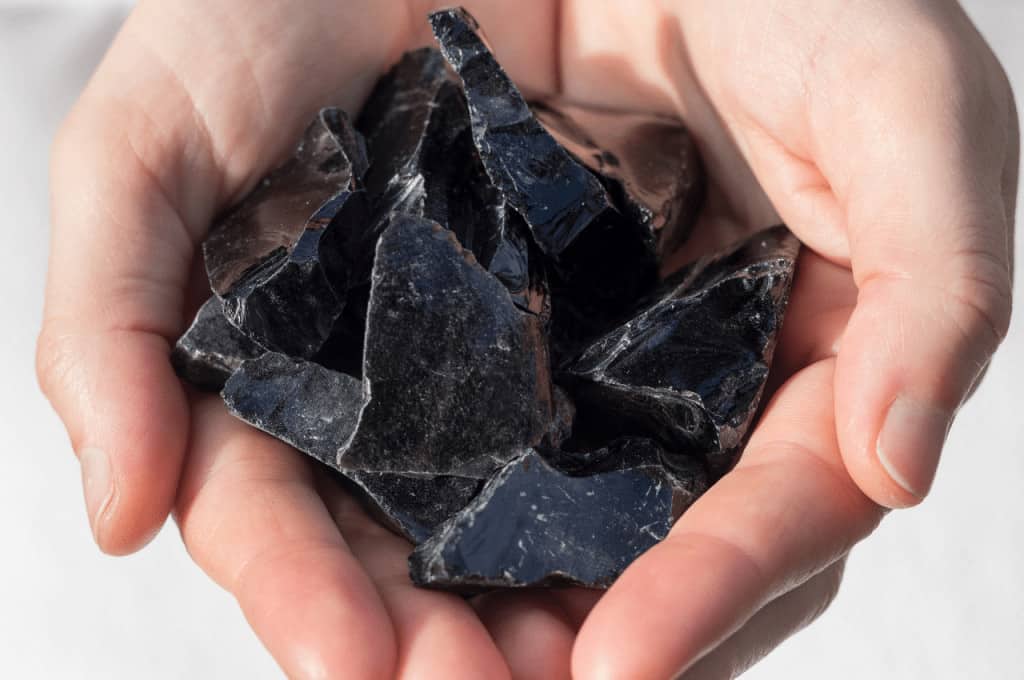 4. Amethyst
If you're seeking something a little gentler to keep your spirits up, consider amethyst!
Amethyst is the most popular and well-known of all the crystals for protection. It's been used in jewellery since ancient times because it was believed that wearing an amethyst helped cure drunkenness. But these days, we know its true purpose: keeping away bad vibes!
This stone has also been said to help heal emotional wounds, making it perfect if you are feeling vulnerable or need some healing from past trauma.
If you wear this crystal on a necklace while meditating or practising yoga, it will create a protective shield around your aura and cleanse any negative energy coming towards you so they can't affect your moods anymore!
How to use it:
Place the amethyst on or near your body to give you strength and protection
Carry an amethyst in a pouch for pain relief during labour.
Wear as jewellery to ward off negativity and ensure good vibes all day long.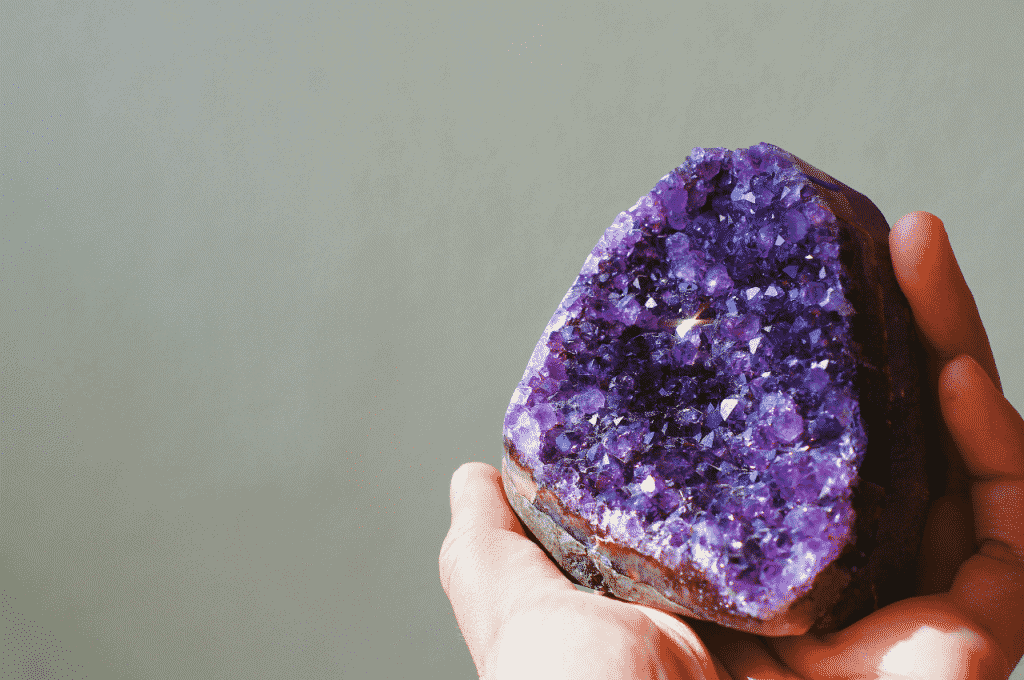 5. Pyrite
The last protection crystal on our list is the pyrite.
This stone has a powerful protective energy, and it also holds the power to subdue negative energies in your environment.
Pyrite is perfect for using when you feel particularly vulnerable or need some extra protection from bad vibes coming towards you, such as if someone is giving off anger or rage. Pyrite will create an energetic shield around you and prevent any further negativity from affecting your moods.
This crystal is also amazing at helping your confidence grow, as it will increase your self-worth and make you feel more at ease with yourself. Pyrite is a great stone for children, teens or adults who are trying to grow up feeling confident in themselves – plus the energies of this crystal can help release any fear they may have!
How to use it:
Place pyrite in your home, office or workspace.
Wear as jewellery to increase confidence.
Keep a crystal in your pocket when you have an important life event coming up, such as exams or a job interview.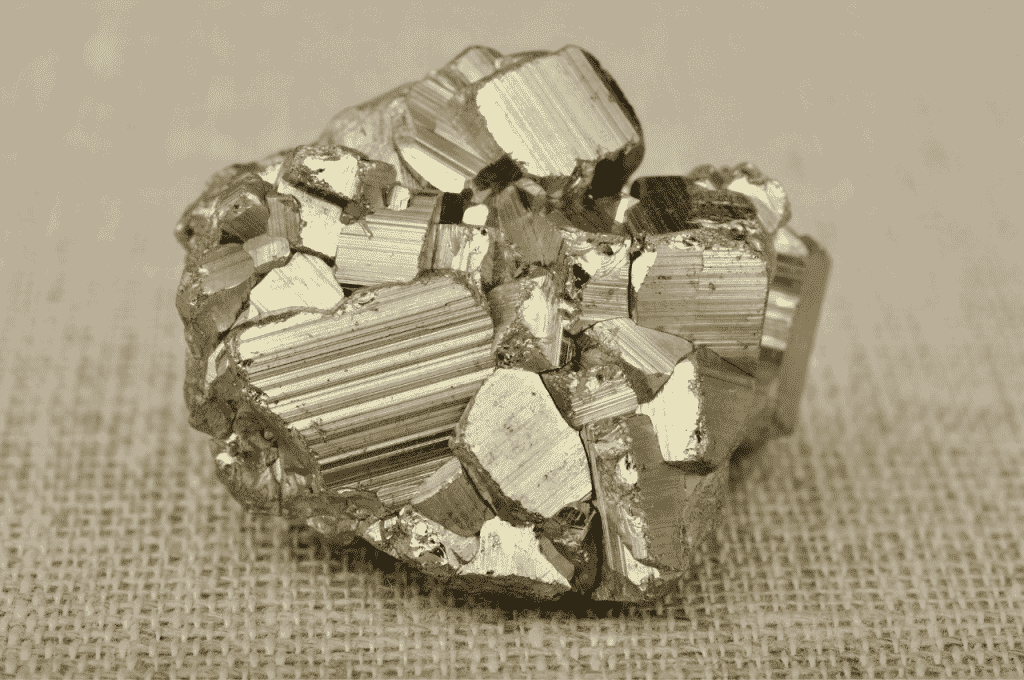 ---
FAQs
What is the most powerful crystal on Earth?
This is a question we get often.
There are many!
Each one has its own special abilities, and they all have their place in our lives. We like to think of them as different tools that can be used for different things – some may work better than others depending on the situation or your personal needs.
It's important not to limit yourself with this because so much good energy comes from being open-minded about what each stone offers us individually, instead of just thinking there's only ONE type of crystal out there that works best for everything.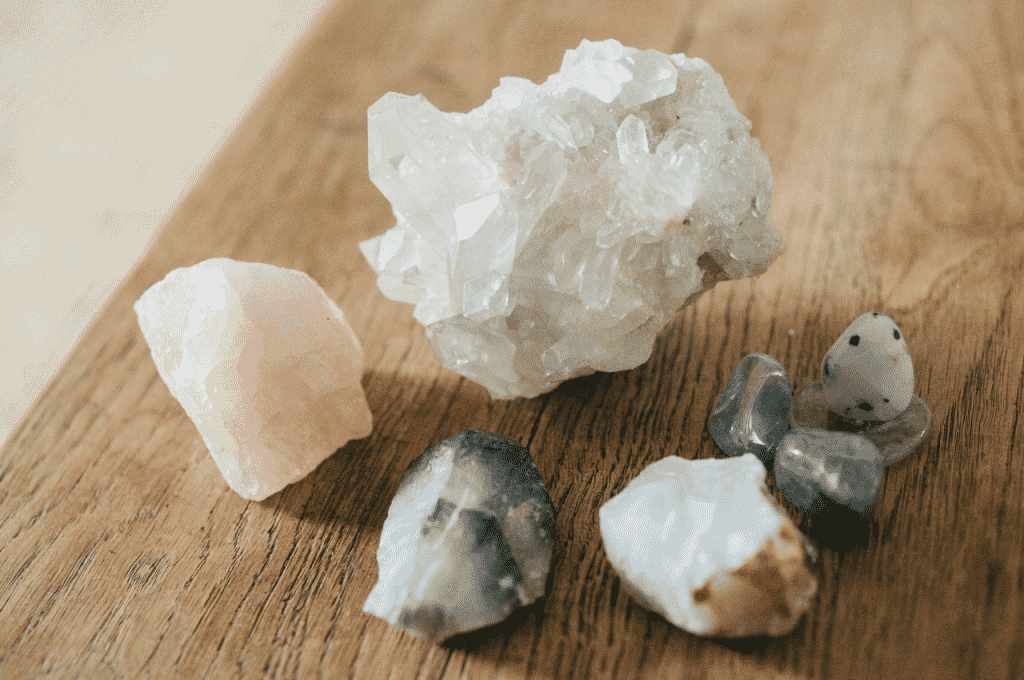 What crystal attracts positive energy?
Rose quartz is the best crystal to use for attracting positive energy.
It's a pink crystal – the colour of love and self-love, so it's perfect if you're looking to attract some love in your life or just an abundance of happy vibes all around.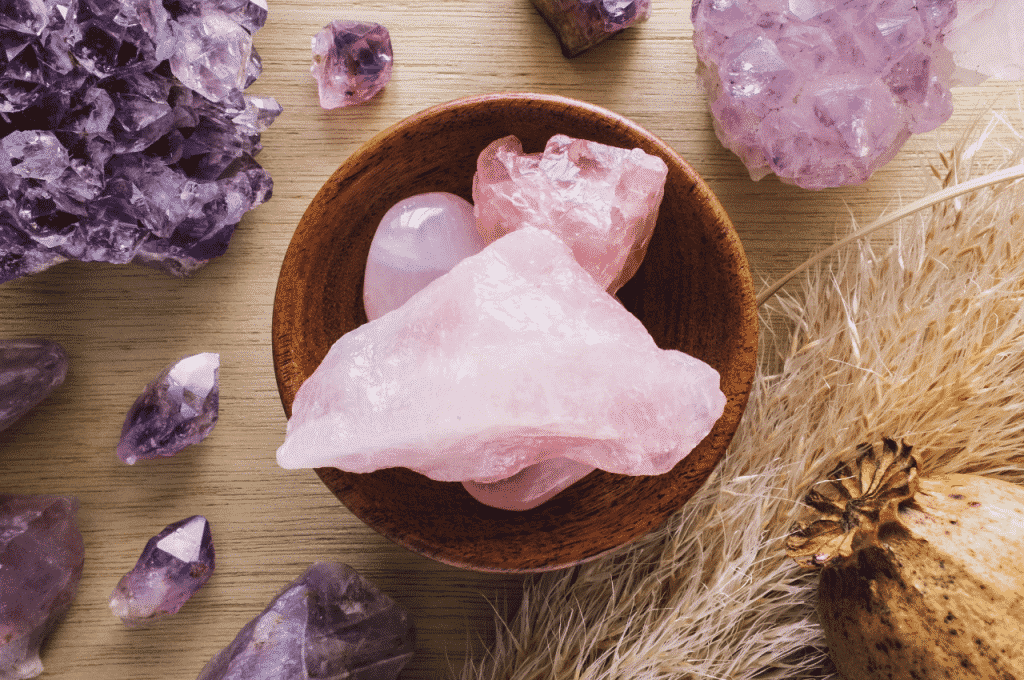 How do you protect your house with crystals?
One of the simplest ways to use crystals for protection is by placing them around your home.
How you do this depends on what type of crystal they are and how big they are, but generally speaking, space them out around your house. I place my crystals in the corner of every room.
Then just cleanse the stones regularly with smudging with sage (or water) when clearing clutter. This will make sure none get too stagnant while also keeping any negative energy away from you.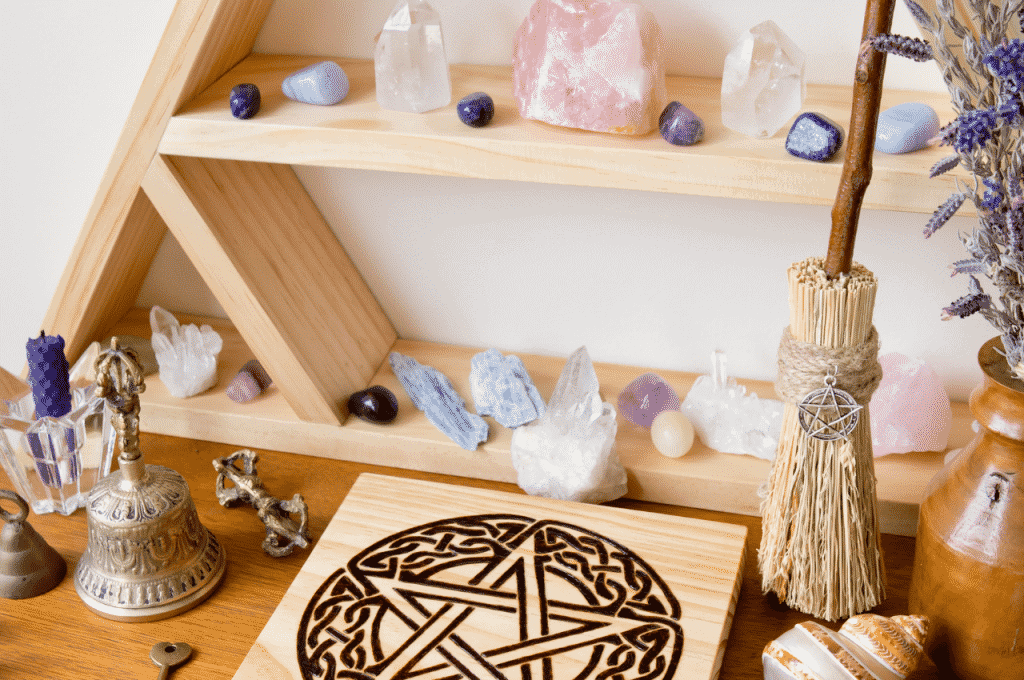 What is the best crystal to wear daily?
It depends on what benefits you want from the stone.
If you want to attract love and abundance in your life then rose quartz might be more appropriate.
If you're feeling stressed out or are looking for something to help ground the day's energies before bedtime, amethyst is perfect.
If it feels like you need some protection from negative energy, there are plenty of crystals that would work well including black obsidian, pyrite, black tourmaline.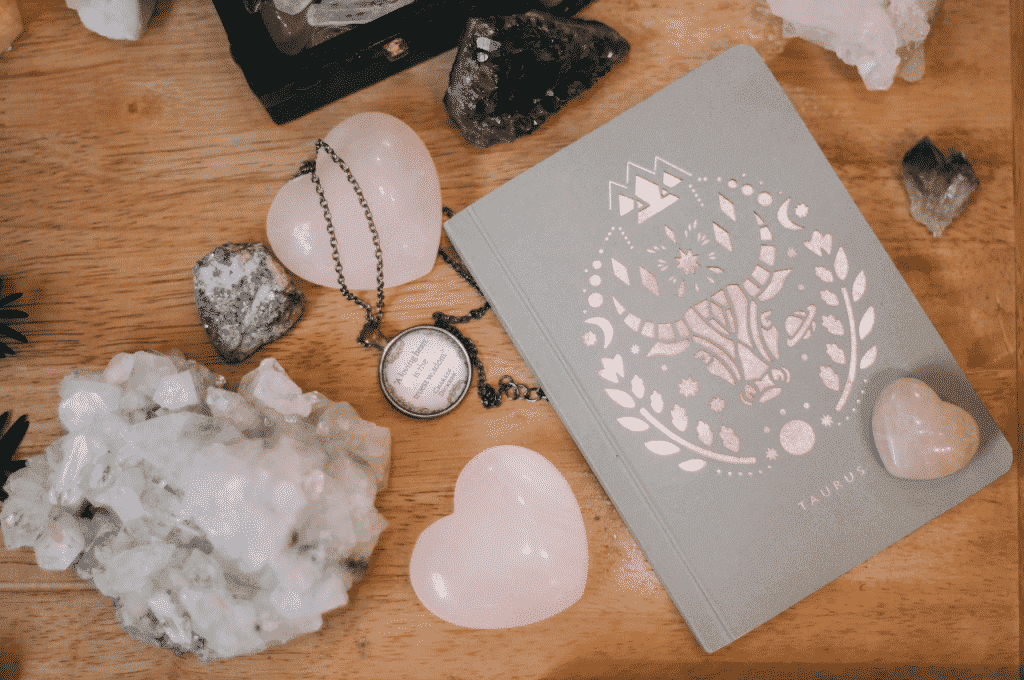 ---
Conclusion
The crystals we've mentioned can provide protection for you and those around you. Whether it is from a toxic environment, negative energy, or even just to help centre yourself in the midst of chaos, they are perfect tools that anyone can use. We hope this article has been helpful!