Have you ever met someone and felt a deep connection or sense of familiarity, even though you're strangers?
This may mean that you've met your twin flame or soulmate.
The theory of twin flames and soulmates is that we all have a special person out there who we have met before in many previous lifetimes.
The connection between the two is spiritual and unlike any other.
Twin flames and soulmates are often thought to be the same thing, but is this really true?
Key Points:
Twin Flames vs Soulmates: Twin flames mirror you and can be friends or lovers, while soulmates are your perfect romantic fit.
Growth Opportunities: Both relationships promote personal growth – twin flames through self-reflection, soulmates through shared experiences.
Communication Styles: Twin flames communicate effortlessly without words, while soulmates may need explicit verbal communication.
---
What is a twin flame?
A twin flame is someone who mirrors you in every way possible.
It's thought that twin flames share one soul in two separate bodies and have known each other throughout different lifetimes.
Twin flame relationships come in all forms – romantic relationships or friendships.
Although twin flame relationships are great, they can be difficult because both people are so alike.
They may find it hard to separate themselves from each other because they have a powerful connection.
What is a soulmate?
A soulmate is thought to be a person who is your perfect fit in every possible way.
They are someone with who you have a strong and deep love connection.
There is a deep spiritual connection between you.
Soulmates are supposed to be destined to meet each other in this lifetime.
You are supposed to go through many experiences with your soulmate. These experiences are meant to help both of you grow and evolve into better people.
They are supposed to be your closest friends as well as the love of your life.
In other words, a soulmate is meant to be your perfect partner for this life.
Are twin flames and soulmates the same?
No, twin flames and soulmates are not the same.
Twin flames experience a deep connection that is meant to help their souls grow, learn, and evolve.
There doesn't have to be a romantic element involved with twin flame relationships -they can be lovers or just friends.
Whereas with soulmates, there is meant to be a romantic element involved.
Twin flames are bound together by their souls throughout different lifetimes.
Soulmates have known each other in this life and often throughout previous lives.
How are they similar?
1. Deep connection
With both twin flame and soulmate relationships, there is meant to be a deep connection between you and the other person.
That deep connection is unlike any other connection you have with anyone else because it's very spiritual.
It's hard to put into words because it's one of those things that you know instantly when you feel it.
When you meet your twin flame or soulmate, you will both click straight away.
2. Familiarity
When you meet your twin flame and soulmate, the connection and feelings you have for them will feel like they are already familiar to you.
You may instantly remember being with them in previous lives, or you may feel as though you have known them before.
You may even have dreams or visions about them before you meet them.
This familiarity comes from the fact that you have known each other many times before in different lifetimes.
3. You can learn from both relationships
Twin flames mirror you in every way possible so that you can reflect on your actions and learn from them.
With a soulmate, you will have many experiences with them to learn from.
Both relationships allow you to learn something new and grow into a better person.
This learning and growing is a big part of what makes these relationships grow stronger.
What makes them different?
1. Twin flame relationships can be difficult
Twin flame relationships are often difficult because both people are so alike.
This can cause clashes and conflicts within the relationship.
Because both twin flames are so similar, both people may find it hard to separate from each other.
On the other hand, it's easier to separate with soulmates because there is not such a strong connection.
Neither person in the soulmate relationship is supposed to mirror each other completely. They are meant to experience life together but learn and grow as individuals, too.
2. Soulmates always involve a romantic relationship
There is always a romance element with soulmate relationships.
You may become friends with your soulmate first, but this will likely develop into something more.
Soulmate relationships are meant to be romantic and sexual because of the connection and bond between you.
However, this is not necessarily true about twin flame relationships.
Twin flames can be friends or lovers without having a romantic connection.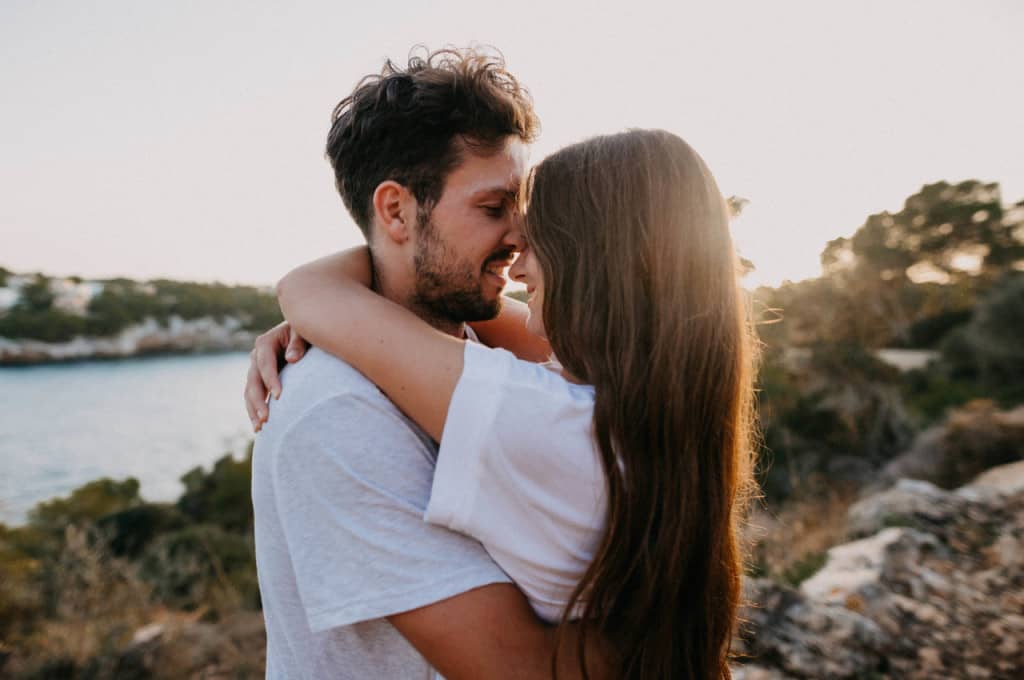 3. Twin flame communication is easy
With your twin flame, you don't always need to use words to communicate.
You feel each other and know what the other is thinking.
This means that communication is easy because you are both on the same page.
Soulmates, on the other hand, need to use words and actions to express themselves.
You may be able to communicate with your soulmate through your feelings, but there may still be times where you won't understand each other.
It will take a little extra understanding and communication in a soulmate relationship to make the connection work.
---
Final thoughts
Although there are similarities between twin flames and soulmates, they are not the same.
Both relationships are meaningful but in slightly different ways.
Soulmates give you the chance to learn things for yourself and grow into a stronger person.
Twin flames can be intense, but they mirror you perfectly to help you understand yourself better.
They both give you different experiences to learn from, but they are both equally important in your lifetime.