What do you usually do when you wake up? Do you hit the snooze button and go back to sleep, or jump out of bed excited for the day ahead? If it's the latter, congratulations! You're well on your way to having a healthy morning routine. A healthy morning routine is like an investment in your future self. It will help set you up for success not only in the mornings but also throughout the rest of your day. In this blog post, we'll discuss 8 habits that can help improve your mornings and get them off to a great start!
As someone who lives a hectic lifestyle, I've found that the morning can be stressful. There's always so much to do, and there never seems like enough time in my day.
But when I take some time for myself during these first few hours of the day, it really makes me feel better about everything else that needs to get done later on in the evening (and believe me – those tasks seem less daunting!).
Developing a healthy morning routine has changed my life. I wake up feeling refreshed and ready to tackle my day.
I get more done during the day because I am so much more focused in the mornings instead of being scatterbrained from lack of sleep or just a low-energy state.
My morning routine gives me that energy boost that I need before starting anything else for the rest of my day! No matter how busy your life is, it would help if you never neglected taking care of yourself first thing in the morning.
---
What does a morning routine mean?
A morning routine is a series of steps or habits that you do in the morning, usually before starting your day.
A good way to think about it is like packing for a trip: if all you did were throw clothes on one arm and grab some shoes with the other, everything would be disorganized and chaotic! A healthy routine will help give purpose, coherence, intentionality to our days. And this starts by setting up your morning correctly so that you can start off fresh and focused instead of dragging yourself through the motions.
Some people have different routines each day – but as long as they do something similar most mornings, it counts as having an established routine. But what does make for a healthy morning? Well… let's explore that further.
Developing healthy habits have a lot of different benefits. They can help you live a longer life, be healthy and happy with your body, feel good about yourself for sticking to the habit.
To start developing habits it's important that you figure out what is most important to you so that you have an idea of what will work best.
Ask yourself these questions:
What is my goal?
Is there a specific area of my life I want to improve in the short term or long term?
How much time do I have for this habit each day/weekend?
Once these questions are answered then it should get easier because now there is something specific that needs to be looked into. You can focus on incorporating these habits into your life over time. Don't overwhelm yourself, there's no need to change all your habits at once.
What are the benefits of having a healthy morning routine?
The key benefits of having a healthy morning routine are that you can enjoy the day ahead and start it off by feeling refreshed. When your mornings don't go as planned, we found ourselves rushing or running out to work in an unproductive state of mind. This negatively affects our moods for the rest of the day, so taking just a few minutes each morning with these habits will help ensure that you're starting the day on time and ready to conquer anything!
What should your morning routine be?
The best morning routine is one that is right for you. For some, this includes getting up early to jog or go on a long walk. Others find it helpful to meditate and spend time with their children while they're still asleep.
If you think that your morning routine is stuck in a rut, try these tips for shaking things up:
Wake up at the same time every day, including weekends.
Do something you enjoy in the morning that makes your heart sing! Maybe it's spending some quality time with your kids, reading a book or going for a walk.
Spend less than an hour on social media before work and during breaks to avoid feeling anxious about what others are doing and saying online and being more present in other areas of life.
Get enough sleep.
---
Healthy Morning Routine: 8 Habits To Get You Started
1. Wake up early
The first habit to improve your mornings is waking up early. Not only does this allow you more time to get things done, but it also helps strengthen your body's natural sleep-wake cycle.
Waking up means getting out of bed at least 30 minutes before the alarm goes off to have enough time for breakfast without rushing through anything or doing so hastily.
2. Make your bed
I know, I know, making your bed can seem like such a chore, but it's actually an important habit to get into in the morning. This simple task is an easy way to ensure that everything is tidy and organized when you leave in the morning.
A well-made bed can give off a feeling of accomplishment and give you the motivation to complete other tasks ahead. Plus, you'll have a nice-smelling bed to come home to at the end of the day.
I always use to avoid making my bed because I thought it was a waste of time, but after a year of making it every morning, I can tell you that, if anything, the time spent on this habit feels worth it.
The bed will be made, and my bedroom is one step closer to being tidy for the day ahead. It only takes a few minutes in the morning but makes such an impact later when I have more downtime at home (or need to get out quickly).
Additionally, these habits or routines are not just about having a clean house; they're about creating healthy lifestyle choices throughout your whole life. Healthy living starts with what we do every day – not just on weekends!
Today, let's focus on developing some new positive habits to create momentum over time toward our goals.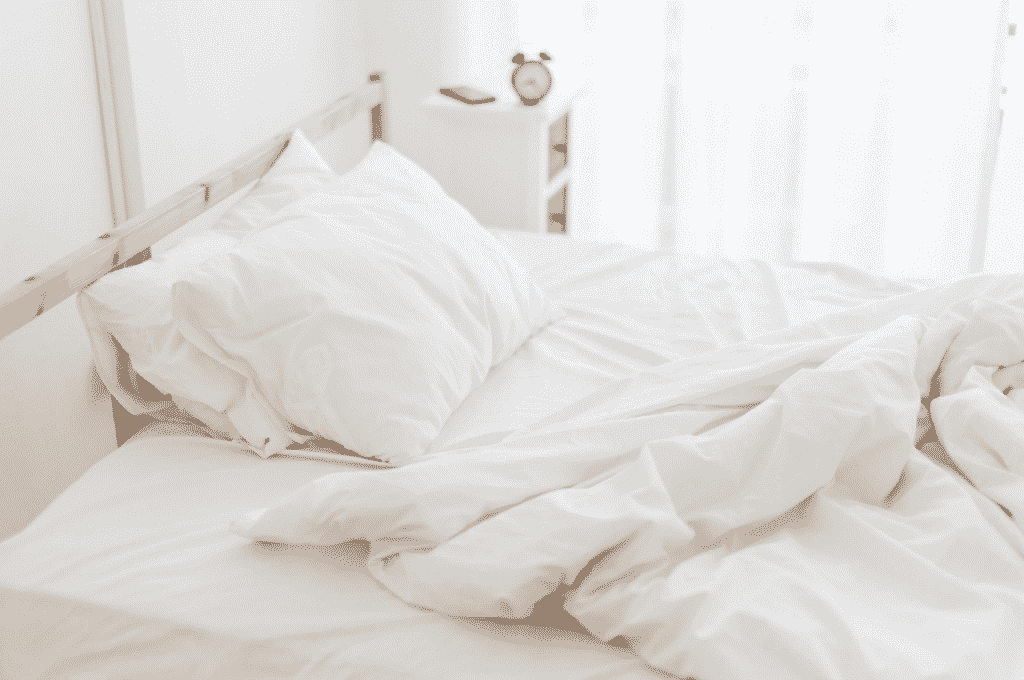 3. Avoid checking your phone
Let's face it, most of us are attached to our phones 24/7. So much so that we feel anxious when they are not in sight.
Our phones are always demanding our attention. They can be distracting and overwhelm us with information. This is the last thing you want in the morning! Once we check out phones, it's easy to get lost in social media, news feeds and emails.
Let's make a pact to leave our phones outside of the bedroom (or at least by the door), so we can start each morning with mindfulness and focus on what really matters – us!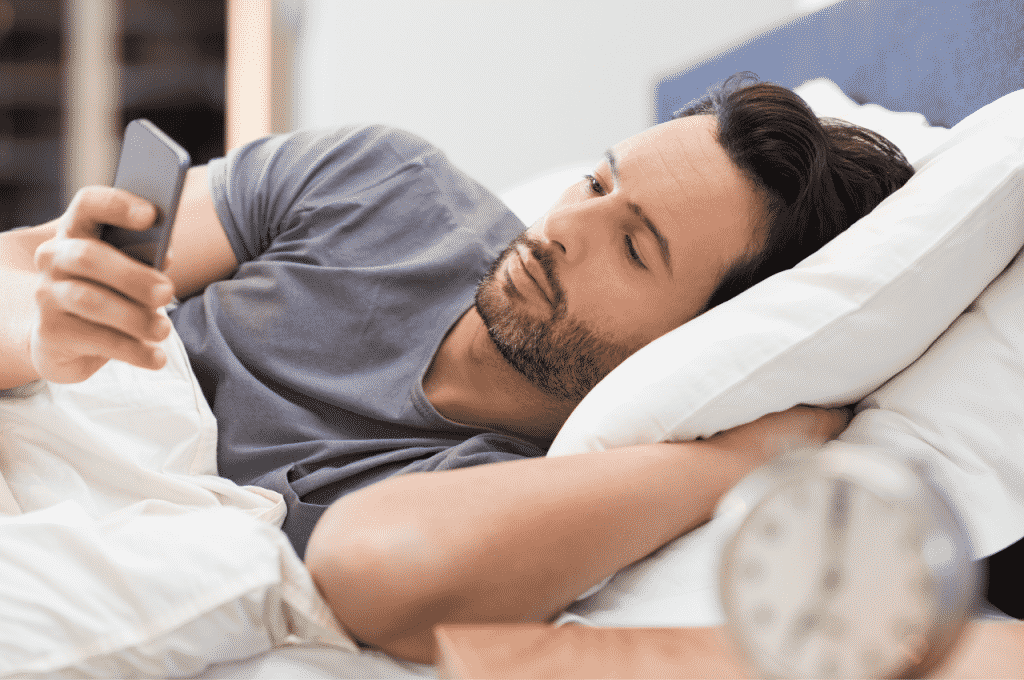 4. Stretch your body
Morning exercise isn't for everyone – that's why I added stretching to this list instead.
Traditional exercise is fantastic, but in the morning, it can take too much time. A few stretches to increase blood flow and circulation will do wonders for your body while waking you up more gradually than jumping right into an intense workout would.
I'm not talking about cracking joints or anything like that – I'm just saying five minutes here and there with some gentle stretching (especially if you are sitting at work all day) goes a long way! And when we feel good on the inside, we look good on the outside.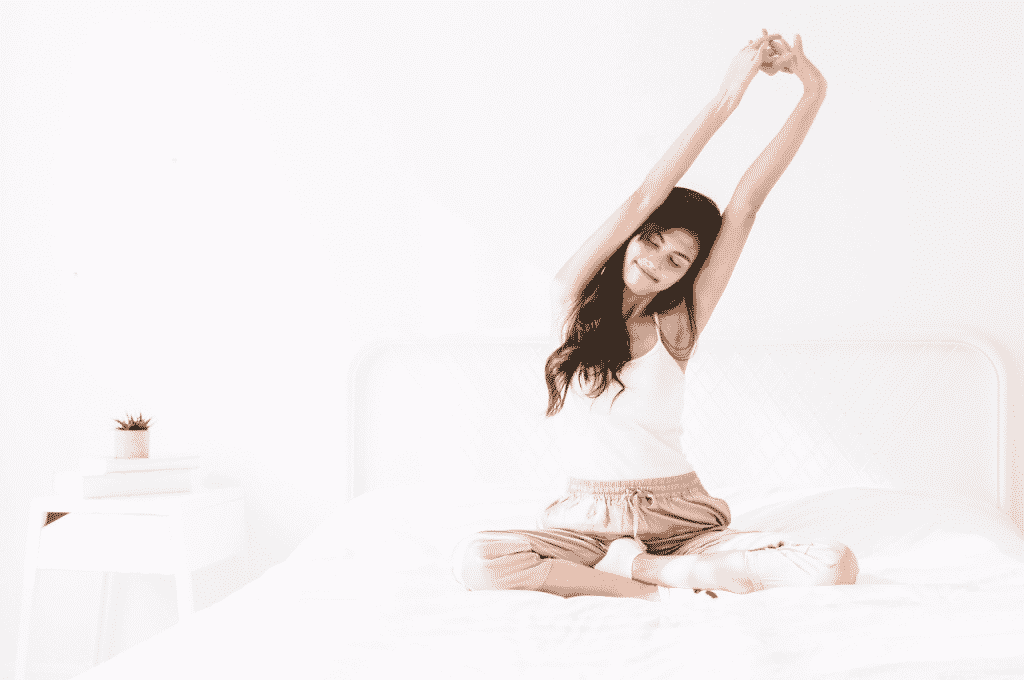 5. Eat breakfast
Breakfast really is the most important meal of the day. It starts your metabolism and provides the energy you need to get through the day.
Breakfast should be something healthy like fruit, oatmeal or eggs with a cup of coffee (or tea) for flavour. If you are having trouble getting up in the morning without feeling hungry, breakfast will help!
Some people find it hard to eat before they exercise because their stomachs feel empty. If this sounds like you, then make sure that your first meal is light enough, so it doesn't upset your stomach while exercising – try some toast with an egg or orange juice instead of a full-blown bowl of cereal! Just whatever you do – never skip breakfast.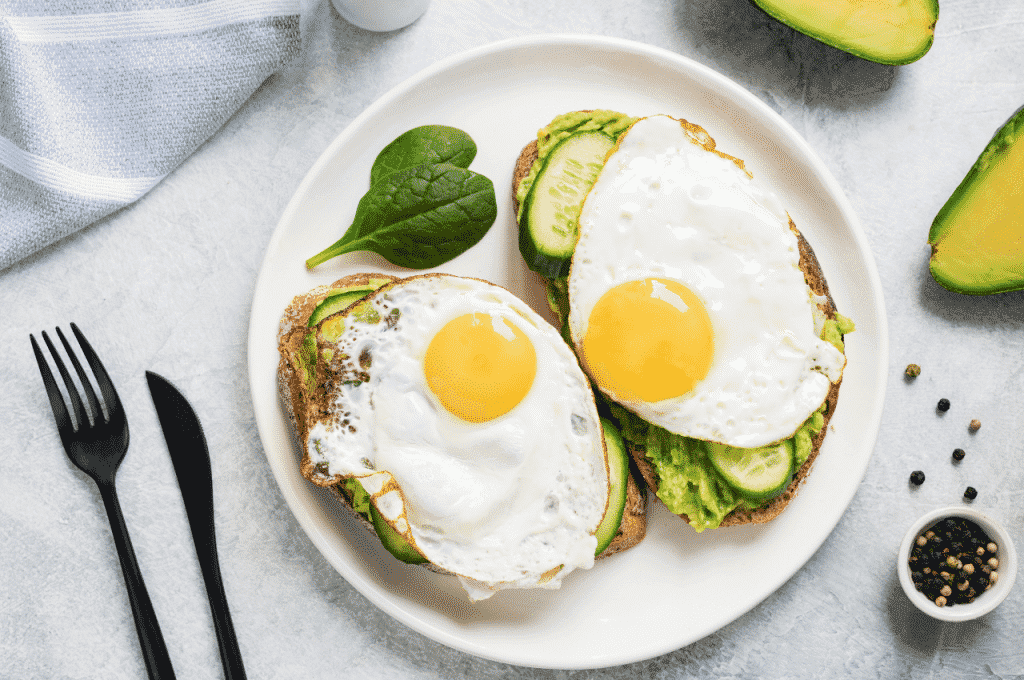 6. Stay hydrated
Staying hydrated in the morning really is a must. Think about it; you've been asleep for hours, so your body has gone a long time without any hydration.
Everyone has their favourite morning drink – whether it's tea, coffee, or just plain old water.
My favourite thing to drink in the morning is peppermint tea. Peppermint tea is the perfect thing to drink in the morning because it helps to wake you up and has a lot of healthy properties, such as anti-inflammatory properties.
If peppermint tea isn't your thing, then you can try different teas or fruit juices. It's always best to drink a few glasses of water because it will help to flush out your system and keep you feeling refreshed.
There is a reason why so many people swear by their morning coffee – some say that the caffeine helps them feel more alert or even work faster than usual.
Whatever your favourite thing to drink in the morning is, make sure you're staying hydrated.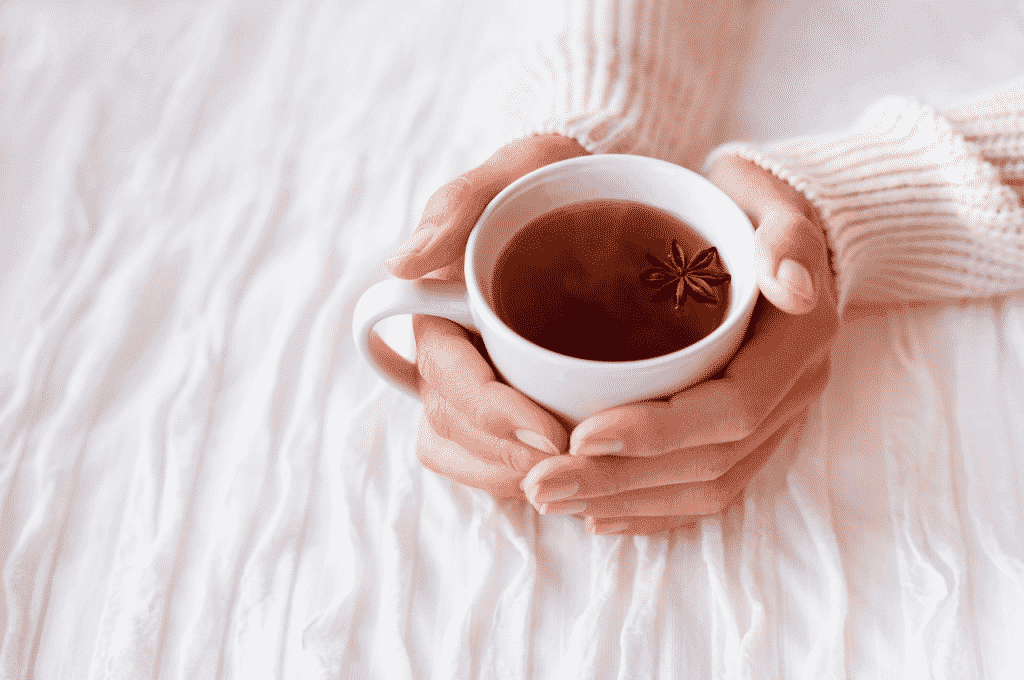 7. Take a shower
I can't stress the importance of personal hygiene when it comes to a healthy morning routine.
The morning is the best time to shower because it allows the body to wake up gradually while also allowing your pores and skin to breathe. Showering in the morning will help you feel refreshed, clean and even boost your mood before running into a day full of tasks or meetings.
Don't forget to wash your face and follow a regular skin-care routine. When we wake up, our skin's natural moisture is at its lowest – so it needs additional hydration. Following a skin-care routine will help you achieve glowing skin, which is key for a healthy morning routine.
And don't forget about grooming – brush your teeth and comb your hair after hopping into the shower. These small acts of self-care are necessary for a healthy morning routine.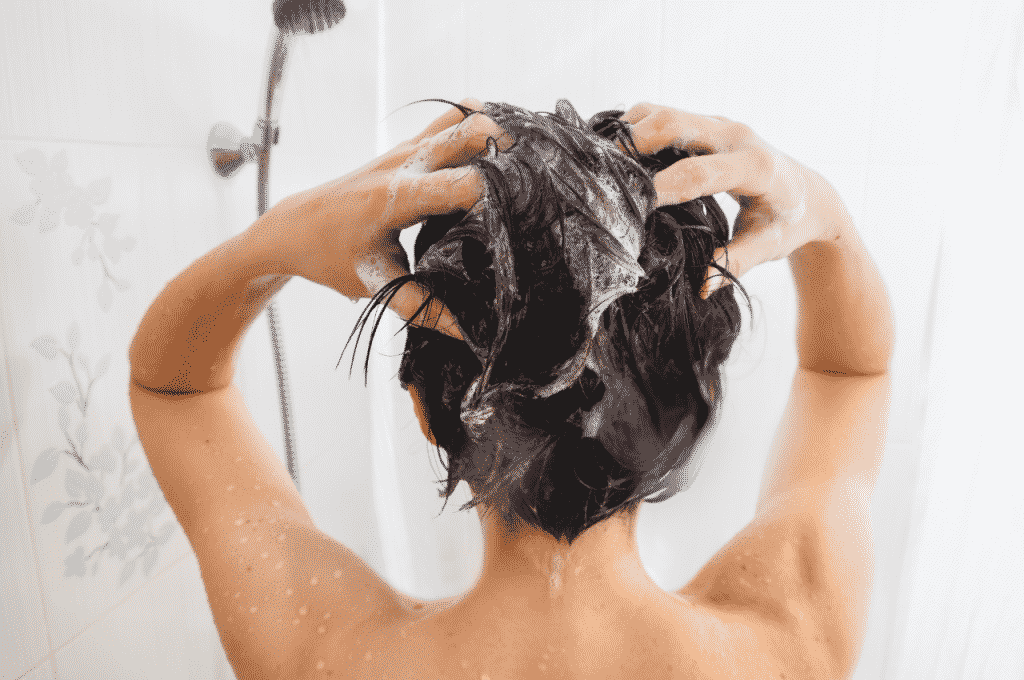 8. Practise gratitude
It's been proven that a daily gratitude journal can increase happiness by up to 25%. So, before you start your day, please take a few minutes out of it to think about all the things you're grateful for.
Take five deep breaths in and out slowly with each inhale, focusing on what brings you joy or peace. This will help centre yourself and set new intentions throughout the day.