Ever find yourself wishing for something you don't have? Do you count your blessings, then get disappointed because there are only so many of them? The key to contentment is not what we can see or feel. In this blog post, I will share how to be content with what you have, even if it seems like a lot less than other people around you.
---
What does it mean to be content?
Being content is a feeling of peace and satisfaction derived from one's present circumstances.
Basically, contentment is being satisfied with what you have right now and not striving for more things or better conditions than those currently available in your life.
Contentment can be a challenge to attain because we often compare ourselves to others who seem always to have it better than us – whether financially, relationally, or physically. It becomes an obsessive cycle of discontent as we strive towards something else instead of enjoying our current reality.
That doesn't mean that everyone has everything they want, though; there will always be some level of dissatisfaction – some people find peace by adjusting their expectations rather than chasing after unrealistic dreams all the time (like getting rich quick). Establishing realistic goals works for some people, but others have found contentment by learning to be grateful for what they do have, even if it's not perfect.
What does it mean to be content with what you have?
Being content with what you have right now is so important. It means being happy with your life and appreciating what you have, and feeling grateful for the things that make you content.
Being content is more than just having a positive attitude or mindset; it's about thinking of what you do have in your life instead of dwelling on all the things you don't have right now, like money, job security, family support system etc.
There are quite a few ways to be content with what you have, and we will discuss them all below.
How I leant to be content with my life
I used to always wish for a different life, one where I could change everything. I spent every day feeling dissatisfied with myself, my career, and the world around me. My self-worth was dependent on achieving what other people thought success should look like.
But one day, I woke up and I had changed. I was content with my life, even though it wasn't a glamorous one. I realised that the only thing standing in the way of me being happy was myself.
I found success within myself instead of depending on other people's opinions about what that is supposed to look like for me. By embracing who I am right now, both good and bad parts included, by not obsessing over how others see or judge me…that's when everything started changing around me too: my career began evolving into something more aligned with my values; old friendships shifted dramatically.
Many factors helped me be content, but three things come to mind:
I stopped focusing on what other people thought of me and focused more on my own happiness.
I started putting in the effort to make myself happy rather than relying only on success to bring me contentment.
I started appreciating the little things I had.
---
How to Be Content With What You Have
1. Focus on what you already have
It's so easy to dream about all the great things you would do if only you had more money, a better job, or more time. And, of course, it's easy to get upset about what we don't have.
Rather than focusing on what you want or need that doesn't exist yet, focus on all the amazing blessings and gifts you already possess!
There are so many ways to be content with what you have by simply shifting your perspective.
Try asking yourself these questions:
What is one thing I can think of that makes me happy?
What am I grateful for right now?
Who in my life brings me joy?
Am I living out my purpose today – even just a little bit?
2. Be grateful for what you have 
Chances are you are living a life that someone in the world wishes they had. Instead of dwelling on what you don't have, focus on all the blessings and gifts present in your life. The more grateful you feel for what is good – the happier and content you will be with who you are and where you've been.
Focusing on what you have can help put your problems in perspective. Take time to think about all the things that you are grateful for and write them down.  
Keep a gratitude journal or start each morning by listing five good things that occurred during the day before, even if they seem small. You'll feel more contentment with what you have because of this exercise!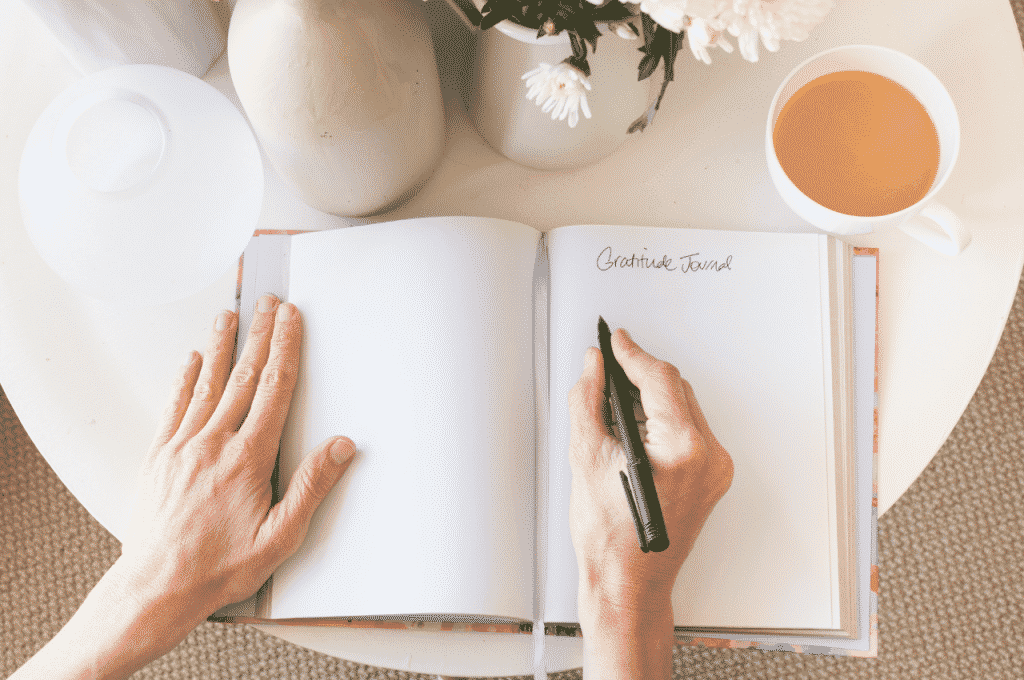 3. Stop comparing yourself to others 
Everyone has their own unique qualities and strengths, and it's important to remember that you have them too. When you compare yourself to others, you might feel a little better about your own life, but the feeling doesn't last long because everyone is dealing with their own struggles in one way or another.
Stop comparing what they have with what you don't; focus on being grateful for all that you do have. If there are things in other people's lives that seem so perfect from the outside looking in, like everything seems too good to be true, this may be due to filters such as Instagram filters which alter images of reality into something beautiful yet unrealistic.
4. Help others however you can
Sometimes helping those around you doesn't have to involve money. Just giving your time and attention can be enough.
If someone needs to talk, listen and give them your time without judgement or criticism. If they're struggling with something major such as depression, offer to help in any way you can, whether it's making a phone call for them or going grocery shopping together.
People need validation that what they're experiencing is real and not just their own head messing with them so try listening before offering advice unless asked for help, in which case do whatever will best suit the situation.
Focus on being genuine when helping others because if you come across as fake, people are less likely to open up about themselves and get actual support even if these thoughts are still very much there inside of them.
Helping others is one of the most rewarding things you can do. This action will help you be content with what you have and appreciate the things in your life.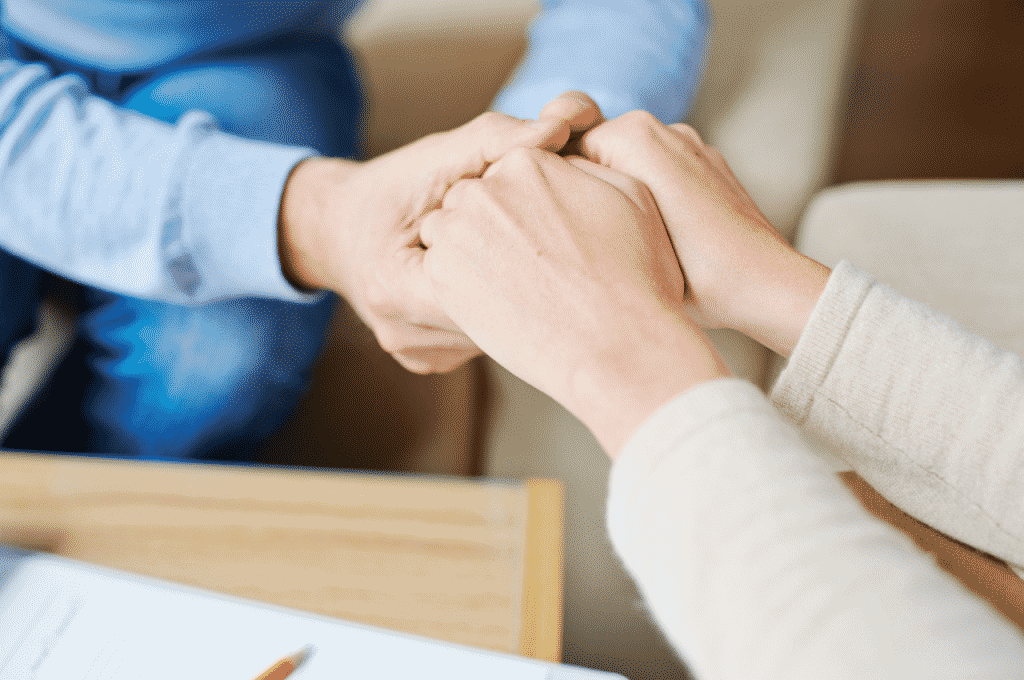 5. Show compassion whenever possible
Being compassionate not only helps others, but it can also benefit you by making you feel better about yourself. There is nothing quite like bringing joy to someone else's day.
Expressing compassion brings up happy feelings, and when we experience positive emotions, that means our brain releases dopamine. This neurotransmitter makes us feel good by triggering the reward centre in the brain; it's also responsible for addiction to drugs or habits like gambling because they release dopamine.
6. Try to let go of your past
Letting go is never easy, but it could be one of the most important tools in your tool belt to being content with what you have.
If you're carrying around some heavy emotional baggage or guilt from past events that won't go away, try taking a step back and talking to yourself about what happened.
What's done is done – there's no going back to change anything. So why not take this opportunity to forgive yourself or someone else for something? By letting go of these negative emotions, you can start fresh without any regrets if they come up again later on down the line.
7. Always try to think positive
It's easy to find fault in everything, and when bad things happen, it can be difficult to see the silver lining.
When you start feeling down about yourself or your life circumstances, try thinking of all the good things that have happened as well. Remembering positive experiences is a quick way to break out of a negative mindset!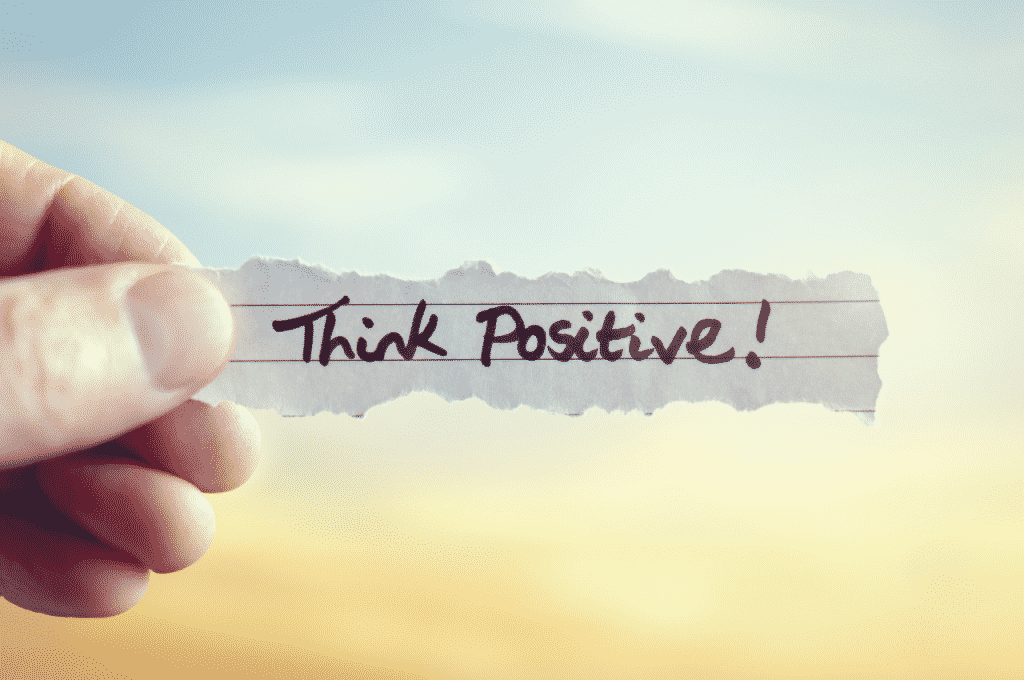 8. Find joy in the little things
Being content is about appreciating what you have. It's about being thankful for the little things in life and finding joy from them.
This can be as simple as looking at a beautiful flower or your pet dog while they sleep next to you and enjoying how soft their fur is. These small moments will make up most of our lives, so spend time appreciating them!
Being aware of these little moments will allow you to see the bigger picture of life and how everything is interconnected. It's not about focusing on what we don't have, but rather appreciating what we do!
The more a person sees these little things in their everyday routine, the happier they will be. Contentment comes from being content with our lives and enjoying all of its moments – both good and bad.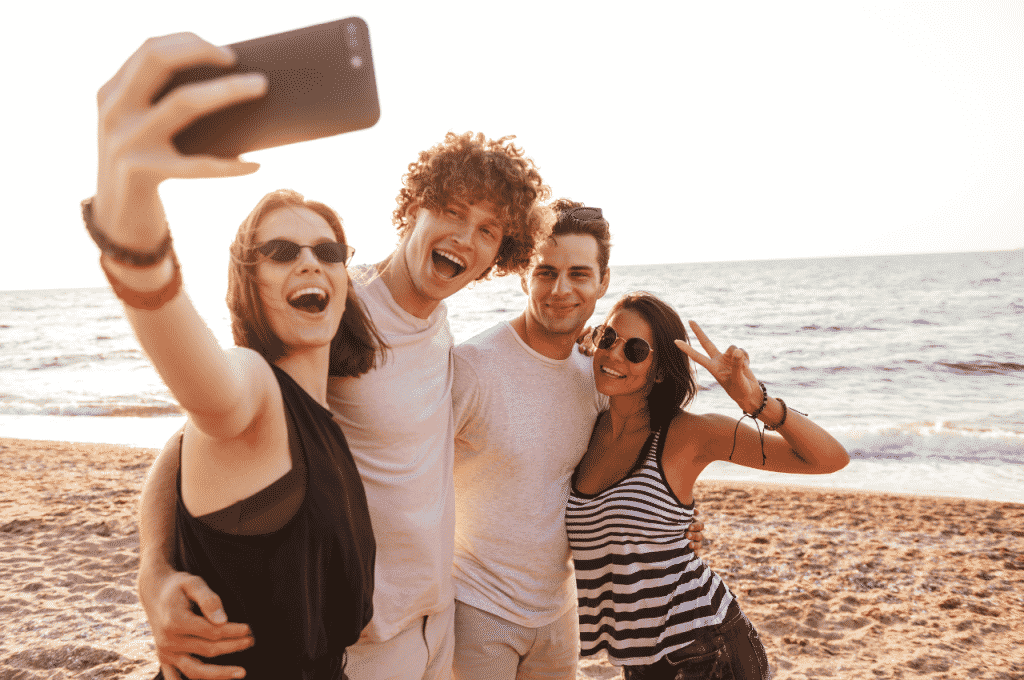 9. Try to be mindful
Mindfulness is a type of meditation where you focus on the present moment and your thoughts. It is all about being aware of what's happening now, rather than dwelling on things that happened in the past or worrying about future possibilities.
It might sound more like an Eastern practice than something Westerners do. Still, mindfulness has been shown to help people with depression and anxiety disorders feel better by lessening their negative emotions and thought patterns.
Mindfulness can be as easy as focusing for five minutes each day on everything around you – the sights, sounds, tastes, smells and then coming back to yourself when ready before starting again tomorrow.
When you practise being mindful, it can help you feel more content with what you have.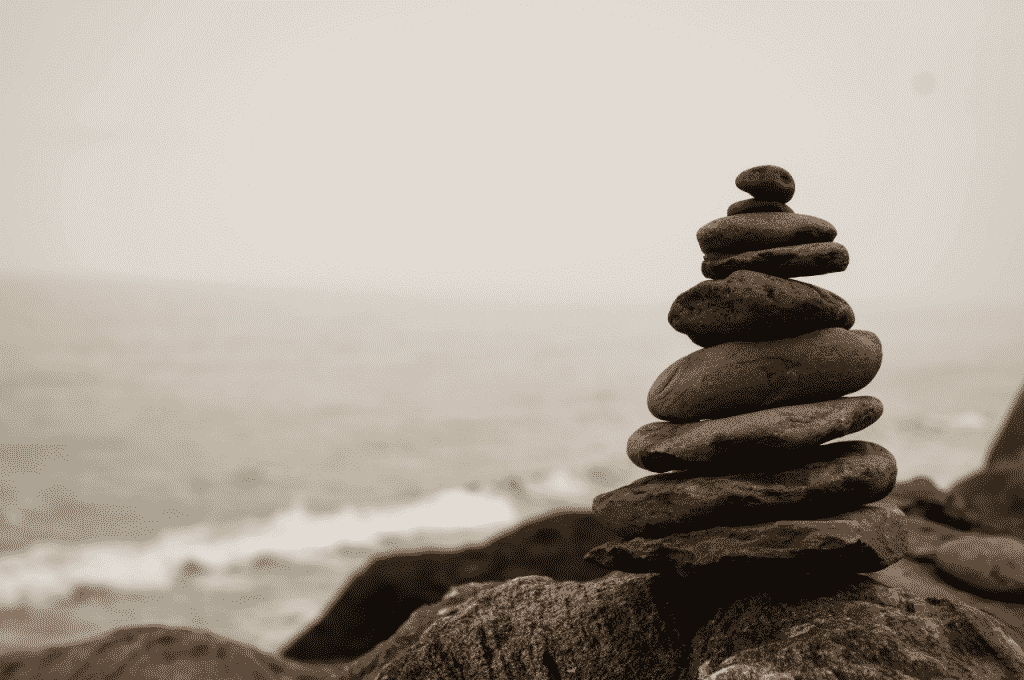 10. Spend time with people who make you happy
Being around people who care about you can help you to feel satisfied with what you have.
Research has shown that spending time with people who make us happy or doing things we enjoy can improve our sense of contentment. When we are around people and activities we love, it helps to temporarily distract from how much better life would be if only X were different about your situation.
Additionally, the positive emotions associated with these experiences help release feel-good hormones like serotonin in the brain, which boost moods for a little while afterwards, too! So seek out some friends or family members who will brighten up your day – whatever they do doesn't matter as long as they keep bringing happiness into your life!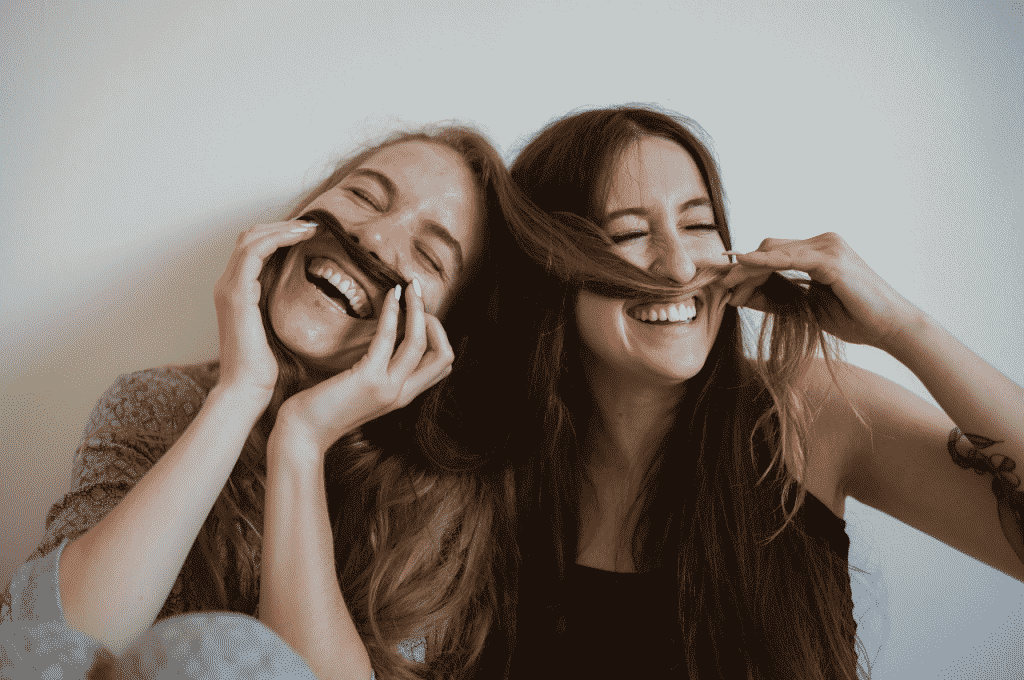 ---
Conclusion
One thing is for sure: you can be content with what you have and live a satisfying life. It just takes work – the right mindset, the right decisions, and consistent effort. Remember that all of these things are attainable by anyone who tries to put in some time and energy into their happiness!