The ability to focus is a critical skill for success. In order to accomplish your goals, you need to be able to stay focused on them. However, there are many distractions that can pull us off course and away from our objectives. This blog post will help you develop the skills necessary in order to stay on target with your priorities.
---
From juggling too many tasks to focusing on my goals
Trust me; I know what it's like. I know how easy it can be to lose track of your priorities when you have too many goals. It can be hard to stay focused on your goals.
Last year I was trying to run 2 blogs, 3 social media accounts, decorate my house, finish writing a novel, and juggle everyday activities.
Sometimes we can find ourselves working hard at a task but not accomplishing anything because we're too busy dealing with distractions and interruptions from other tasks.
In this blog post, I'm going to discuss 10 ways to stay focused on your goals so that they don't become just another distraction in life.
I'm happy to say that I managed to decorate my house, write my novel, complete my everyday activities. However, to achieve all of those things, I had to put my blogs and social media accounts on pause for a while.
At least I learnt the valuable lesson of how to fail at goal management.
It's no wonder I was in a hot mess. The pressure of trying to balance my personal and professional life while still finding time for myself is enough to make anyone feel like they're about to snap!
I was barely scraping by at most of it, but I wasn't doing a good job in any area. To add to my woes, the progress was slow and frustrating – I was so close to just quitting many times!
I was working against myself and didn't even realise it.
Once every week, I would release new content for my blogs and social media accounts – but it took the entire week to do that. Whenever I did manage to get something out on time, there were no breaks in between: it was back into writing for next Friday's post!
I was getting nowhere fast.
My partner helped me realise that I was taking on too many talks at once.
I wasn't able to do my best work due to the pressure, so we had some conversations about what it would mean for each one if they were eliminated and which ones mattered most to me.
The reality was to stay focused on my goals, I would have to be more efficient. So, I began researching strategies for staying focused on my goals. I found that there are several ways to stay focused on my goals.
Last year I struggled to keep track of my goals. If you're having a hard time staying focused on your goals, too, this blog will help you take the proper steps that I took last year.
---
Why is it important to focus on your goals?
It's important to stay focused on your goals so that you can realize them.
Focusing on your goal is all about having a clear plan and identifying what needs to get done for the goal to be accomplished. For example, if someone wants to make weight loss their New Year's Resolution, they need to focus on getting more exercise and eating healthier foods because those activities will cause weight loss.
The more focus you put into your goal, the faster it will get accomplished.
What is the best way to stay focused?
Honestly, it varies from person to person.
What is important, though, is that you find a way to stay focused on your goals.
Below I will discuss different ways to stay focused on your goals so that you can accomplish them.
---
10 Ways to Stay Focused on Your Goals
1. Narrow down your list
Goals are powerful, but if you have too many of them, you will soon see that one goal distracts you from working on another.
Instead of being overrun with too many goals, narrow it down to the top three that are most important to you.
These shorter-term goals must work to improve and strengthen your long-term goals.
This will help keep your focus on what matters and not get distracted by other goals or tasks at hand, which can be overwhelming when you've got too much going on.
Don't be afraid to delegate some of the things you take on. With proper communication and support, you can reach your goals without it being all-consuming!
Organising your goals list
When you are organising your goals list, you will probably find that you come up with a long list of goals. It's important to organise these goals in order of importance.
Once you have your list, don't throw away all of the other less important goals. Instead, create a separate list titled "later date" or "someday". You can work on achieving these when you have more time. You can regularly review this list and move the relevant tasks to "goals status".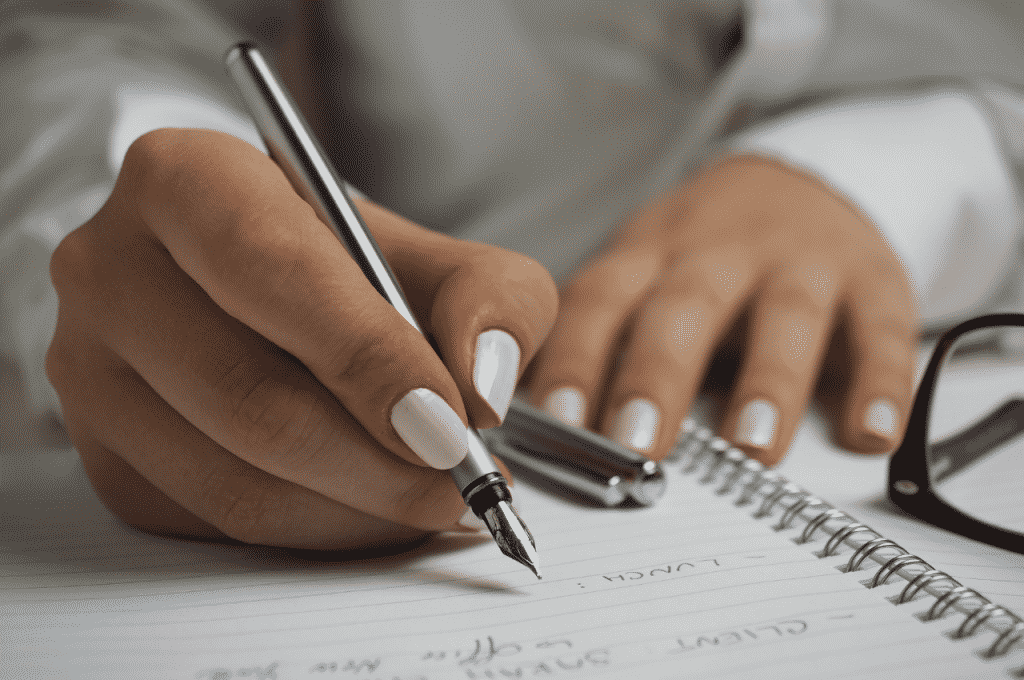 2. Write your goals down and post them on your wall
Have you ever heard the statement "out of sight, out of mind?" Well, this statement is very true.
It's been proven that if you write your goals down and post them on a wall or somewhere you see them regularly, it will be easier to stay focused.
If the goal is not posted where I can see it every day, my mind won't think about that particular task often because it's in an out-of-sight location.
This reminder is exactly what you need to keep your goals in mind and not get distracted by other things.
3. Divide up your goals
Let's face it; large goals can be overwhelming. However, they don't have to be.
You can divide all of your larger goals up into smaller, more manageable tasks. For example, if you want to lose weight, your goal could be broken down into smaller tasks such as eating healthier and exercising more. This will make your journal a whole lot less daunting. For every smaller goal completed, you will get that amazing feeling of achievement, which will help give you motivation.
You may be familiar with the idea of celebrating small successes and keeping your momentum going. This is the same concept.
Many people lose the drive to complete their larger goals because they often take a lot more time to complete. By breaking down your larger goals, you will feel focused and like you are in control.
4. Create a timeline for the completion of your goals
A timeline for your goal completion is a great way to stay motivated.
A timeline shows you all the steps and what needs to be done to complete your goal.
This will help you visualize how much time has gone by since the start of your project and show you what tasks need completing next. Creating a timeline will also help motivate you because it can visually represent the progress that may not have been seen before with just numbers or bullet points on paper.
Timelines are an easy way to plan without feeling overwhelmed. Through knowing when they will get started, finish, and so forth, you will feel more confident about the process of working towards your goals and achieving them.
5. Find someone who will hold you accountable
It's easy to get distracted and stray away from your goals if nobody is around to hold you accountable.
Find somebody who will check in with you a few times per week or set up an accountability partner that will help you stick to your goals.
Focus is a muscle that needs to be exercised, and you can't do it alone. A buddy or coach will help keep you motivated!
6. Reward yourself for completing tasks
There's nothing wrong with patting yourself on the back for completing tasks. This can help you stay focused on your goals.
Reward yourself with something you enjoy, whether it be a nice massage, an appetizer at your favourite restaurant, or watching the latest episode of your favourite TV show.
No matter what form each reward takes, make sure they are things that motivate you and keep you moving!
7. Take care of yourself
It's easy to neglect your well-being when you are so focused on your goals.
However, it's just as important to take care of yourself to be in the correct mental state to achieve your goals.
To take care of yourself, make sure to get enough sleep. This can help you stay positive and focused on your goals.
Make time for physical activity like going to the gym or taking a walk outside in nature. By getting some exercise, you'll feel better both mentally and physically!
Lastly, make sure that you have people close by who will support you along the way! It's important not only to focus on achieving your own personal goals but also to stay connected with loved ones. Having supportive friends and family members around is great because they offer encouragement when it's needed most!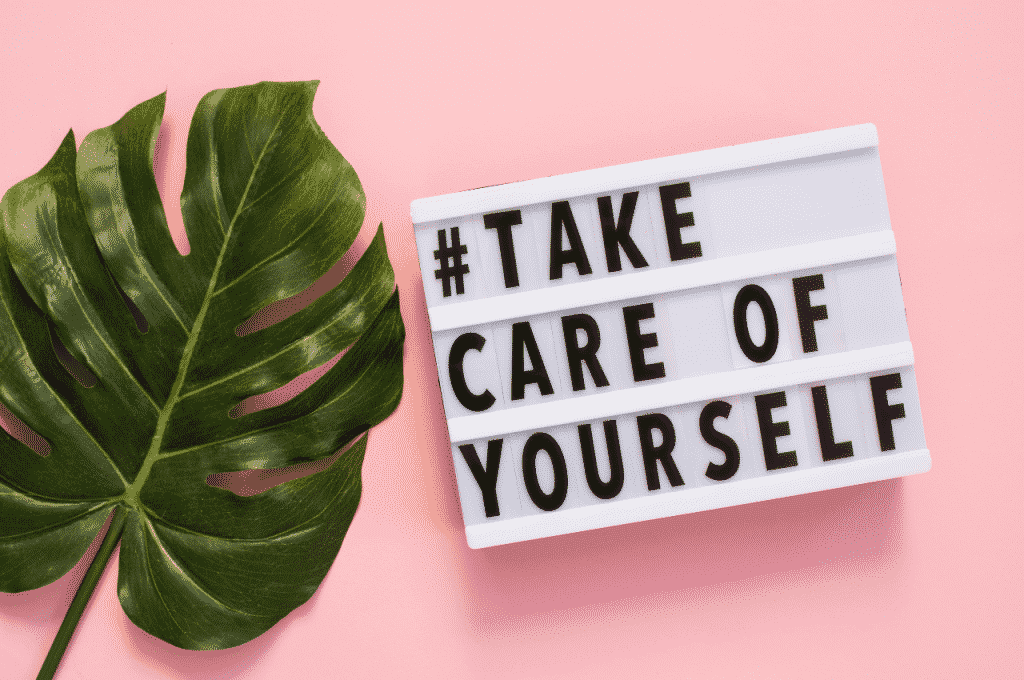 8. Get advice from others who have succeeded in similar endeavours
Getting advice from people who have succeeded with their goals in the past can be a great way to stay focused.
If you know someone who has had similar career aspirations and achieved them, they may be able to provide helpful advice about how they kept themselves motivated!
Successful people often have a lot of advice about how they managed their time and stay focused. You can ask them if they faced any hurdles along the way and whether they'd do anything differently if they could go back.
9. Look for a mentor
A mentor can be a great way to stay focused on your goals.
Finding someone who has experienced success in something you're interested in and asking them for guidance is an excellent way of staying on track with your goals.
In addition, mentoring relationships provide support when it's needed the most – both emotionally and practically.
When we are feeling down or unmotivated about our goals, it may seem as though nobody cares about us or what we do. Still, mentors remind us that people out there have gone through similar experiences and survived because they had somebody else by their side cheering them on. This helps us keep going even during difficult times because we know things will get better if only we maintain focus!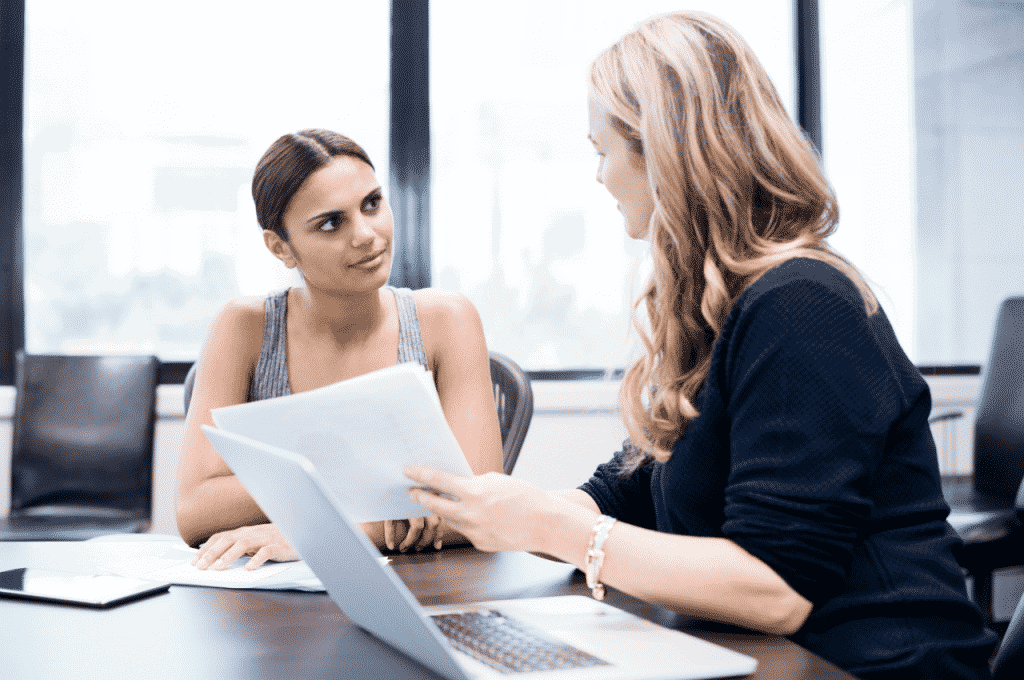 10. Always stick to the plan
The last way to stay focused on your goals is by always sticking to the plan.
No matter what setbacks come, you have to power through and keep moving. This will help avoid distractions getting in the way of achieving your goal. Setbacks are times when life throws us a curveball that forces us off our desired path, but it's important not to let them define who we are or where we're headed.
No one wants anything more than success, so make sure that you've mapped out every step you need for reaching it before taking any action! If something is missing from your plan, then be open about it with others because they might know how to fill those gaps to work towards the same goals as yourself as well.
---
FAQs
How do I focus on my goals and avoid distractions?
First, you should identify what distractions are affecting your focus. You can do this by listing the things that distract you and then checking off which ones cause you to be unfocused for a few minutes or more at a time.
Next, come up with an action plan to reduce these distractions to see how significant they are in distracting from your goals. For instance, if social media is causing you to be distracted for thirty minutes straight, it might be worth putting on some filter while using it so that there aren't any posts about people's personal lives coming through onto your feed.
Another option would be turning the volume down on Facebook messenger notifications so that you're not tempted to go in and see what people are talking about.
Third, to reduce distractions that come up throughout the day, have a plan for when they happen so that they don't derail your focus.
Why can't I focus on my goals?
One of the most common reasons people can't focus on their goals is that they have too many.
Another reason could be distractions in your surroundings or an overload of information, such as emails and social media posts. You may also lack the motivation to do what you know needs due to a lack of progress towards achieving these goals.
If anything in this list sounds like it might apply to you, take some time for yourself today and make sure that you create a plan so that each day feels more manageable with respect to your own personal priorities.
---
Conclusion
As you can see, there are many different ways to stay on task and make sure that you're achieving your goals. Whether it's a physical or mental exercise, we hope these tips have helped give you some ideas for improving your productivity. Let us know in the comments which of these methods has been most helpful for staying focused on what matters!