How many times have you looked at the clock and realised that it's 1 AM? If this is a regular occurrence, then you might be suffering from being a night owl. It may seem like there are few drawbacks to staying up late – at least until the alarm goes off in the morning! Unfortunately, studies show that people who stay up late are more prone to health problems such as obesity and depression than those who go to bed early. Fortunately, there are some easy ways to change your circadian rhythm so that you can stop being a night owl for good!
---
Does being a night owl affect your health?
Yes, being a night owl can affect your health in many ways.
Going to bed late at night doesn't just negatively impact your sleep, but it can also negatively impact your health.
Negatives of being a night owl
You might not realise it, but there are many negative effects of being a night owl.
You're more likely to have insomnia
You might be more prone to depression
Your social life will suffer because you'll miss out on daytime activities
It's harder for you to get up in the morning and go to work or school, which can lead to a lack of motivation and productivity at your job/school
Night owls are less productive during the day because they're tired from staying up late
Night owls often eat unhealthy food (e.g., fast food) when they stay up late because it's easier than cooking something healthy
Benefits of being a morning person
There are many benefits to being a morning person.
You'll have more time in the day because you don't waste time sleeping late during evenings and weekends.
It's easier for mornings people to exercise in the morning, which will improve their health and energy levels.
Mornings provide an opportunity to do something productive before going to work or school; it helps build momentum for your day.
Morning people often eat healthy food (e.g., breakfast) when they wake up to start their day off right.
---
6 ways to stop being a night owl
1. Go to bed at the same time every night
If you want to stop being a night owl, your sleep schedule must be predictable.
The best way to do this is by going to bed at the same time every night. If necessary, use an alarm clock or set your phone timer so that you're not tempted to go back on Facebook for another hour before it's finally time for bed!
Try using gradual exposure therapy – for example, if you normally fall asleep around 11 PM, try gradually lowering your bedtime until midnight becomes more comfortable and natural for you. This will help regulate how long of a cycle length (or "sleep window") there is between when you sleep and wakes up to avoid extreme fatigue during waking hours as well as improve your overall health.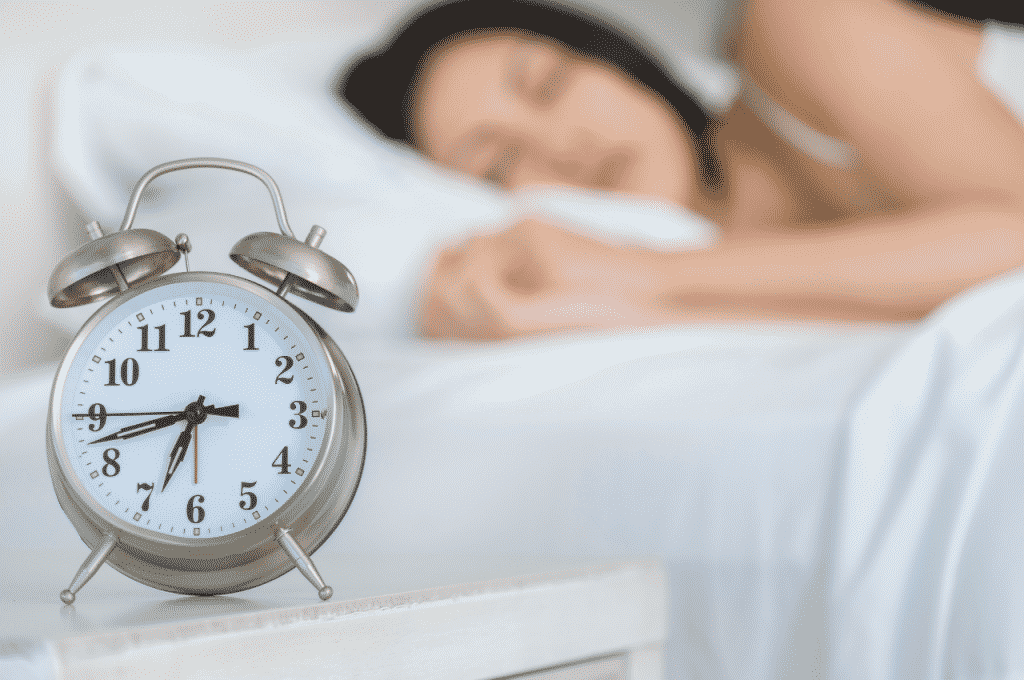 2. Wake up at the same time every morning
Just like going to sleep at the same time every night, you need to wake up at the same time every morning too.
Your body follows something called a circadian rhythm – which is your body's natural sleep-wake cycle. The circadian rhythm can be disrupted by simple things like how much sunlight you get in the morning or how late you watch TV before bed.
By waking up at the same time every morning, you are putting your body on a regular schedule.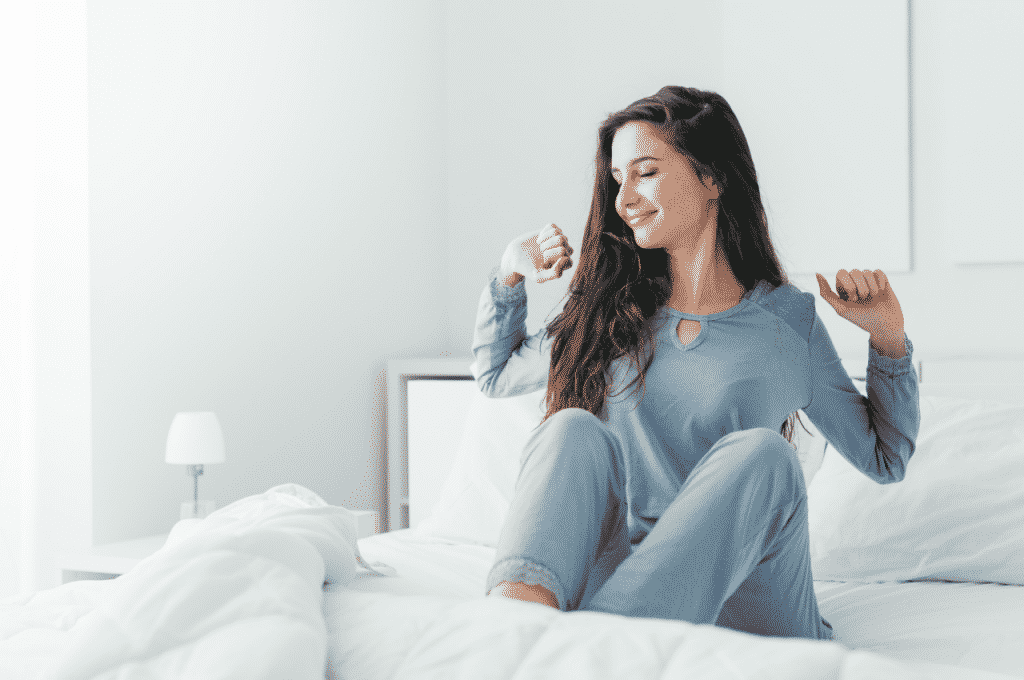 3. Stop drinking caffeine at night
You might not think that caffeine has anything to do with how late you stay up, but it does.
Caffeine is a stimulant – so drinking caffeinated drinks before bed will keep your brain more awake as it processes the caffeine throughout the night.
Coffee and tea are both known for keeping people alert well after they should be asleep, so try switching them out at dinner time instead of just before bedtime.
If you enjoy having a warm drink at night, many herbal teas can help you sleep. One of the best ones is chamomile. It's a natural muscle relaxer, and it contains calming compounds that can help you sleep better.
4. Get outside during daylight hours as much as possible
Even if you live in a city, try to get outside and spend some time during the day.
Natural light will help your brain adjust to the time of day and make it easier for you to sleep at night.
If you can't get outside during daylight hours, try going in front of a window that gets sunlight or opening up curtains so more light can come into the room.
Also, walking and exercising during the day will release more feel-good chemicals in your body and help you sleep better at night.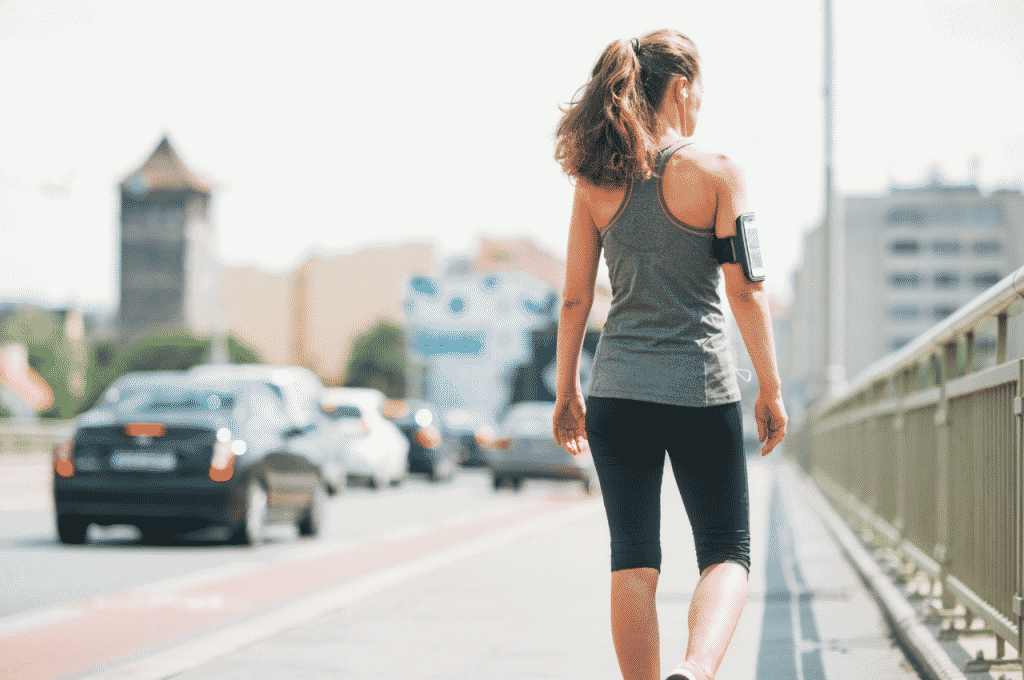 5. Limit screen time before bed
It's tempting to watch TV or Netflix after a long day, but these screens emit blue light that tricks the brain into thinking it's daytime and makes it difficult for you to fall asleep.
For about two hours before bedtime, limit looking at any screen (TV, laptop, tablet) to allow your body time to wind down with its natural melatonin levels.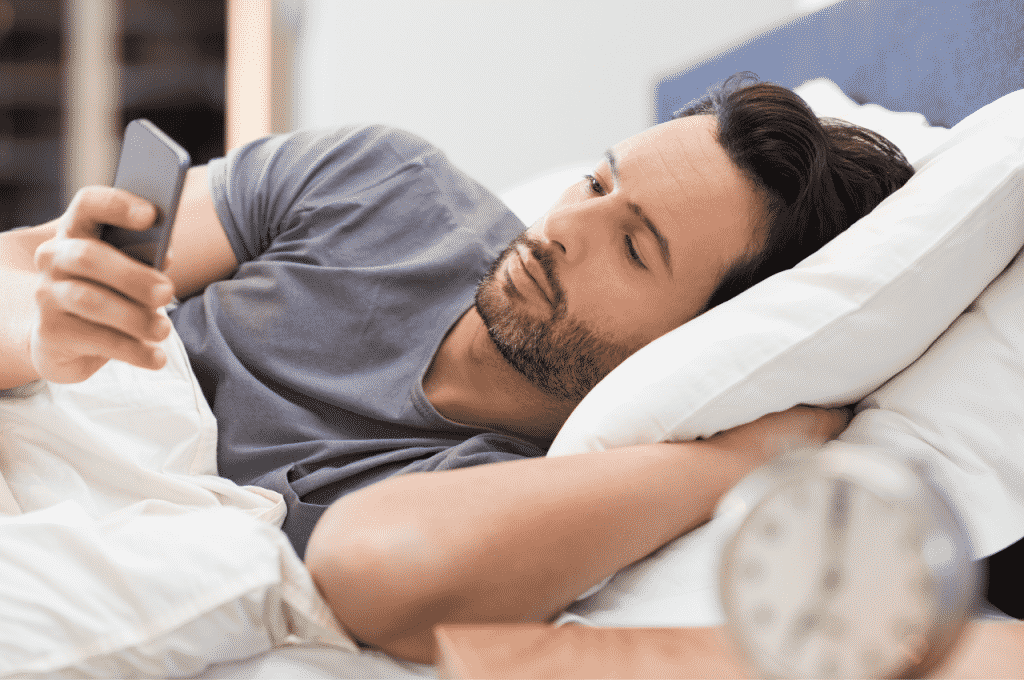 6. Make sure your bedroom is dark
A bedroom should be a quiet, relaxing place to sleep. If your room is too light or has lots of noise coming from it (think snoring bedmates, roommates with noisy pets), you'll have trouble falling asleep and staying asleep.
Studies show that the quality of sleep you get can be affected by how light or dark your bedroom is.
A study published in The Journal of Clinical Sleep Medicine found that people who slept with their room too bright were more likely to have issues, like falling asleep and staying asleep all night long.
To make sure your bedroom is dark enough for sleeping:
Install blackout curtains to block out all the natural light that comes through windows during daytime hours.
Turn off any bright screens such as TVs or computers before going into the bedroom, so they don't emit blue lights at night.
Use an eye mask to cover your eyes if there's still some daylight coming in when you want to go to sleep in the evening.
---
FAQs
Is it healthy to be a night owl?
No, being a night owl is actually more harmful to your health than being an early bird.
Can staying up late at night cause insomnia?
Yes, staying up late at night can cause insomnia.
Insufficient sleep leads to poor quality of sleep and makes it harder for the body to enter and stay in deep phases of restorative REM (rapid eye movement) sleep where we do most of our repairing.
What is the ideal time to wake up in the morning?
The ideal time to wake up in the morning is around 6:00AM, but it honestly depends on your schedule.
Try and go to sleep at a regular bedtime, which will help regulate your circadian rhythm – the natural body clock that dictates when you feel sleepy or alert.
It's also important not to take naps during the day for more than an hour because they can disrupt nighttime sleep cycles.
Conclusion
All of this is to say that it's not too late.
You can take control of your sleep schedule and overcome the challenges you face as a night owl with some dedication, diligence, and consistency.
It may be hard at first, but if one day you wake up feeling refreshed instead of exhausted – you'll know it was worth it!