Everyone heard of the term "enlightenment," but how many people really know what it is and whether enlightenment is even possible?
For centuries, spiritual enlightenment has been written about and spoken about for centuries by enlightened beings who have achieved mystical states of oneness with the universe.
The question for many is whether enlightenment is a real state of being attainable by anyone?
And if enlightenment is possible, how can it be achieved?
---
Is spiritual enlightenment possible?
Spiritual enlightenment is possible. However, it's not something that anyone can just have instantaneously.
Enlightenment is a gradual process, not an overnight change.
There are many misleading things about enlightenment, such as the fact that some people think you suddenly wake up one day and BOOM! You're enlightened.
This is not the case, and it can sometimes hold people back because they think they are doing something wrong when they don't reach enlightenment instantly.
They may think that they're not "getting it" when enlightenment is an ongoing process and not a one-time event.
Different people achieve enlightenment at different times, depending on how much they have practiced and how many tools they have been exposed to.
A person can't become enlightened in one day; it's more likely for them to take years or even decades.
What is the true meaning of enlightenment?
The true meaning of enlightenment is to become free from all attachments and aversions.
When you're enlightened, those things don't exist because you've become entirely free from them all.
You have become entirely selfless and have no desires for anything other than what is required to survive.
When you have no attachments or aversions, you have attained a state of enlightenment.
You become free from all the fears and thoughts that used to plague your mind, and you become free from all the materialistic things that once held you back.
You become selfless and very caring towards other people because you are no longer driven by that selfishness that most people experience.
When you don't have any of that in your life, then you are enlightened.
What happens during enlightenment?
During the enlightenment, a person's thoughts become completely pure beyond what most people can imagine.
There is no impure thought, and there is only peace, compassion, and love.
Their negative emotions are gone, they are no longer afraid of anything, and the person feels extremely selfless and caring towards others.
It is a state of oneness with the universe, and it takes all of your impurities to release you from them.
When the universe completely purifies you, then you become enlightened.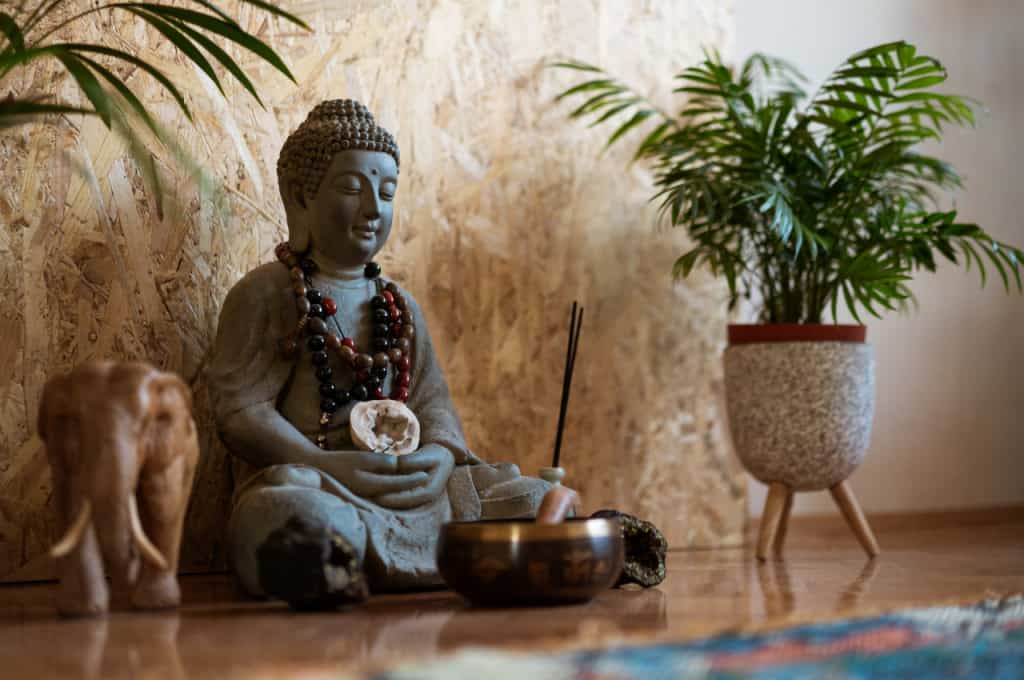 How do you get enlightened?
You get enlightened by following a spiritual path, cultivating your mind, purifying your Nadis (energy channels), and working towards enlightenment.
By doing this, you are ultimately purifying yourself and getting rid of all your impurities, allowing you to become enlightened.
If you want to get enlightened, then the only possible way is by doing the work yourself.
You can't just sit there and think that enlightenment will come to you; it won't happen unless you put in the effort and do all those daily practices.
You have to stay consistent and determined, and you have to work towards achieving that goal.
It's not something that you just get overnight, but it's something that takes focus and effort.
Some people take decades to achieve spiritual enlightenment, while others never do because they never put in the work.
It's a gradual process, and it doesn't happen overnight, which is why so many people struggle with the concept of enlightenment because they want it to happen instantly.
How can I be enlightened like a Buddha?
Yes, it is possible to achieve enlightenment like a Buddha, but it's not something that you can just do overnight either.
Remembering spiritual enlightenment is that it isn't something you can gain in a day, week, month, or even year.
It's something that takes years of practice and cultivation, and it's something that some people may never achieve in their entire lifetime.
The best way to achieve enlightenment is to follow a spiritual path and practice regularly.
There are many different paths, and each has its own practices, but they all eventually lead you to enlightenment.
If you want to be enlightened just like a Buddha, then you have to work for it and find out what their practices were.
You have to follow that path yourself, and the only way you can achieve it is through your own effort. If someone else tells you they can do it for you, they're not entirely honest with you.
---
Final thoughts
Enlightenment is possible, but it's a lifelong process.
It doesn't happen overnight, but you have to work towards it daily.
If you seek spiritual enlightenment, you have to work hard and follow a spiritual path that will lead you towards it.
If you want to become enlightened, you have to work towards it just like any other goal you might set.
There is no easy way around it; enlightenment only comes with hard work and dedication.
You have to stay persistent and focused on achieving that goal because once you become enlightened, it is the greatest gift that life offers.