Whether you are a morning person or not, it is never too early to start your day on the right note! The way you start your day will shape the rest of your day. If you wake up and hit snooze for an hour before finally getting out of bed, the chances are that any accomplishments that could have been made during those hours will be pushed back until tomorrow. A mindful morning routine can help increase productivity in all areas of life by starting with a solid foundation! In this blog post, we will give tips on creating a successful mindful morning routine through tools like meditation and journaling.
---
What is mindfulness?
Mindfulness is cultivating awareness in the present moment. It's all about quieting your mind, limiting negative thoughts, and being at peace.
There are many ways to practice mindfulness, such as through meditation or journaling. Mindfulness is an individual practice and one that changes based on the person you are. The best thing you can do is figure out what works for you and practice it until it becomes a habit!
What are the three components of mindfulness?
In general, the three components of mindfulness are:
Intention – To be mindful, you need to have intention. Your intentions must be pure and free of negative thoughts or feelings. This will help you cultivate a positive attitude and attention in the present moment.
Attention – It's important that we don't become distracted when practising mindfulness. To do this, it's necessary to focus on one thing in the present moment without any distractions or thoughts about what has already happened.
Attitude – Your mindset matters. It has an impact on how much joy or stress we experience during our day. When your attitude is positive, you are more likely to approach each task with vigour and enthusiasm.
What are the benefits of practising mindfulness in the morning?
As the day goes on, it's easy to get caught up in thoughts and emotions less than positive. By starting the morning off with mindfulness practices, you're giving yourself a chance to clear your mind before anything else happens. This can be great for decreasing stress levels throughout the rest of your day!
It only takes five minutes out of our morning routine to implement some mindfulness into our lives. All we need is ten minutes from waking up until we leave for work each morning – there's no excuse not to try to have a mindful morning! Whether you use guided meditation or read over an inspirational quote about being mindful, those few moments will have lasting effects all day long.
---
How can I be mindful in the morning?
You can be mindful in the morning by practising a mindful routine. Below are 8 activities that you can use to start your morning off right.
1. Bedtime
Believe it or not, your mindful morning routine begins the night before with bedtime. It's important to prepare yourself for the new day ahead. This means getting a good night's sleep and practising self-care.
Before going to bed, avoid sugar, coffee, alcohol, and spending time scrolling on your favourite social media platform – my guilty pleasure is Twitter. Take some time out for yourself to unwind.
Having a relaxing routine can help prepare you for a great night of sleep. This might include light stretching and reading something calming like poetry or literature. If you're not feeling too tired, try listening to some soft music that will help calm your mind before snuggling up in bed with an eye mask on.
Resolve any unfinished emotions from the evening by journaling them out. Resolving these feelings helps promote a better quality of sleep.
Essential oils like lavender can help ensure you drift off to sleep peacefully. Add a few drops of your favourite essential oil into your diffuser and take a few deep breaths.
Once you're all tucked in, it's time to stop thinking and start sleeping. Suppose thoughts come into your head gently push them away with the thought of something calming like a walk on the beach or rolling waves. Repeat this technique until sleep takes over.
2. Wake up early
Everyone loves to lie in bed until noon, but doing this every day will limit your productivity and can lead to feelings of depression.
Waking up early will allow you to start your day off on the right foot and give you more time to plan, prioritise tasks, and work out.
If waking up early is a struggle, then try these tips:
Set an alarm that won't allow you to snooze
Wake up 15 minutes earlier than usual
Do not go back to bed after being woken by the alarm
Drink lots of water during the night so that it's easier to wake up in the morning.
3. Avoid technology
It's so easy to be distracted by our phones or TV. Studies have shown that this is a bad thing because it causes us to be less productive, and we miss out on vital information.
Bombarding yourself with information as soon as you wake up will only cause stress. Instead, try to clear your mind for a few moments before you start scrolling through social media or reading the news. This will allow you to mentally prepare yourself for what might be an otherwise hectic day.
You can avoid checking your phone right when you wake up in the morning by doing something else, like reading or listening to music first. This will allow you more time before starting work by focusing your attention and energy on one task at a time.
TV can also distract us from our real lives, so turn off your TV for two hours after waking up. You'll find yourself feeling refreshed and ready to continue your mindful morning.
4. Practise gratitude
Giving gratitude plays a huge role in developing a mindful morning routine. By starting your day with gratitude, you're setting yourself up for a good mood and positive mindset.
Research shows that people who practise gratitude are more positive, have lower stress levels, sleep better and feel healthier.
By practising gratitude for small things in life, you can improve your mood- even just a little bit. It's not about becoming a monk; it is about being thankful for what you do have rather than focusing on what you don't have.
Every morning before your feet hit the floor, take time to thank someone that has positively influenced your life and experience an amazing day.
4. Positive affirmations
You might not think that repeating positive words to yourself could make a difference in your life, but they really can. Positive affirmations can help you fight off negative thoughts and feelings, preventing them from taking over your life.
Affirmations are simple sentences that focus on a positive trait or quality in yourself. You can say these out loud by looking into the mirror, writing them down or repeating them to yourself as you go about your day.
Examples of affirmations people might use include:
"I am smart".
"I will have an amazing day".
"I attract positivity".
These statements will help you have a mindful morning because they will help fill your day with positive energy.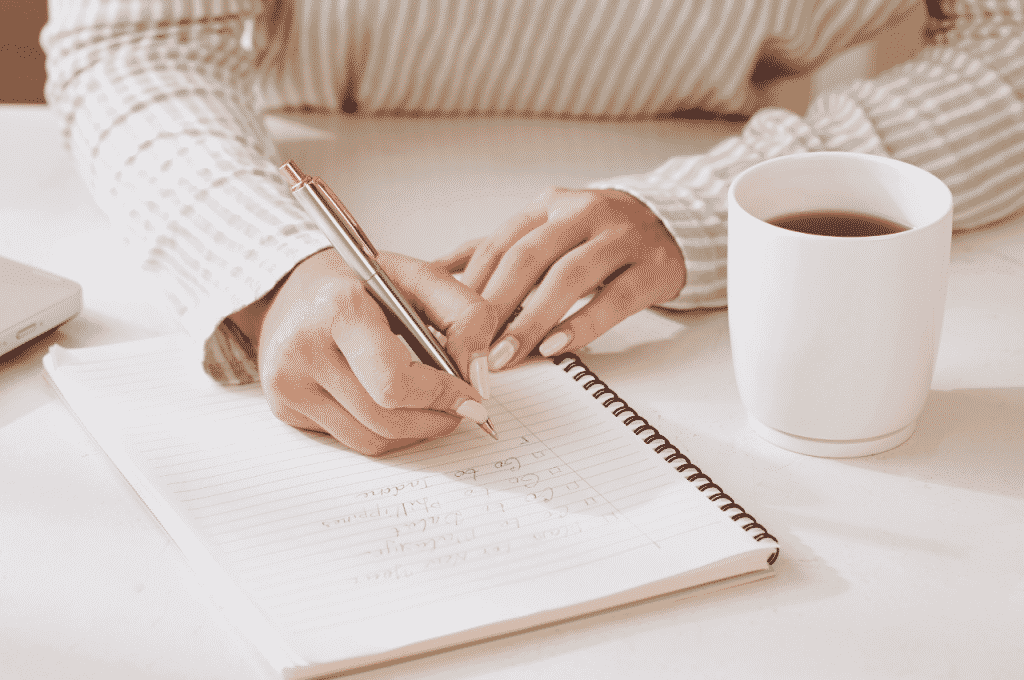 5. Don't skip breakfast
Breakfast really is the most important meal of the day, and if you want to have a mindful morning, you mustn't miss out on it.
Breakfast is a great opportunity to take just five minutes out of your morning for yourself and have some time where you can be mindful without being distracted by other things. You'll need the energy from breakfast, too, so don't skip this meal!
What you eat for breakfast is your decision, but make sure it's something nutritious. If you are cooking yourself a hearty meal every morning, prepare to reap the benefits in well-being and performance. If you can, avoid eating processed sugar in your breakfast.
There are so many good things that happen when you wake up and have a nutritious breakfast – you're more focused, less moody, and it helps regulate the hormones in your brain for the day ahead. This will help you feel more balanced throughout the day.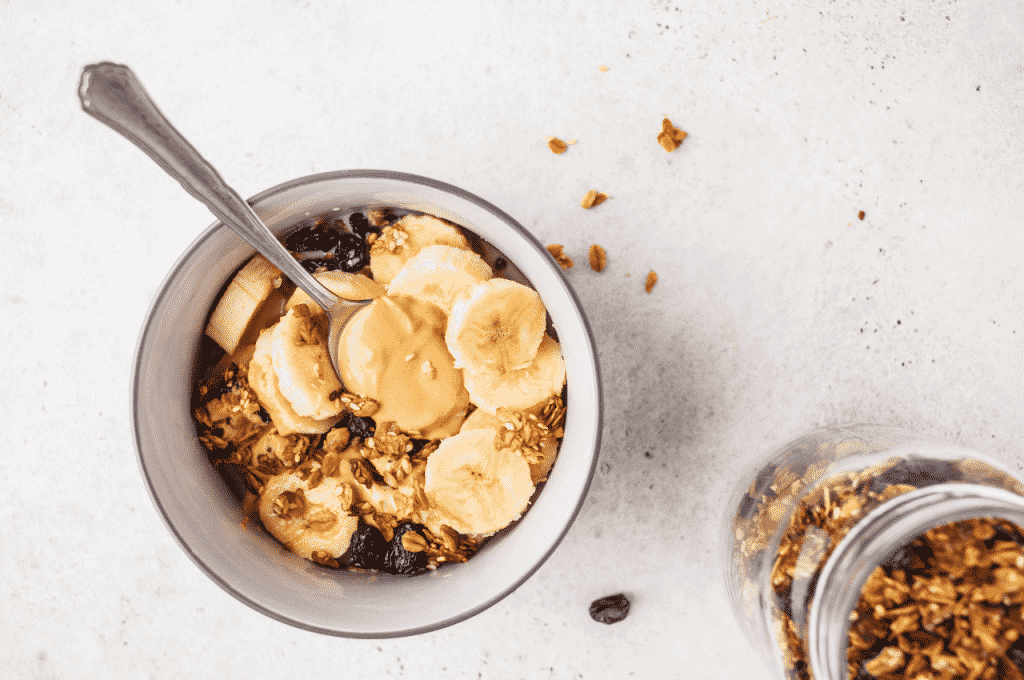 6. Stretch your body with yoga
Practising yoga doesn't just have physical benefits, but it can help relax your mind too.
You can do yoga before you go to bed as a way to calm your mind or add it to your mindful morning routine to help loosen your muscles.
It's important to keep stretching and doing exercises throughout the day. Yoga is an excellent exercise that doesn't have any side effects like stress on joints or muscle soreness. It relies on stretching instead of muscular contractions. It also gives you more energy than just sitting in front of a computer all day!
The best time for practising yoga could really be whenever suits your routine – morning, evening, or midday break from work. If possible, try and get up early enough in the morning to fit in some physical activity into your morning routine so you'll feel better about yourself when starting your days off.
What are some mindfulness exercises?
There are a lot of different mindfulness exercises that you can try to calm your mind. Beginners need to start with an easy exercise that doesn't require a lot of concentration or focus, such as mindful breathing.
When we are stressed, our breathing becomes shallow, making it harder to maintain a clear head. When doing mindful breathing, take deep breaths in through the nose and out through the mouth, focusing on how much better you feel after each one. Once this gets easier, gradually increase from five minutes up to ten minutes per session if desired.
To learn more about different mindful exercises that you can use, click here to visit a more in-depth article.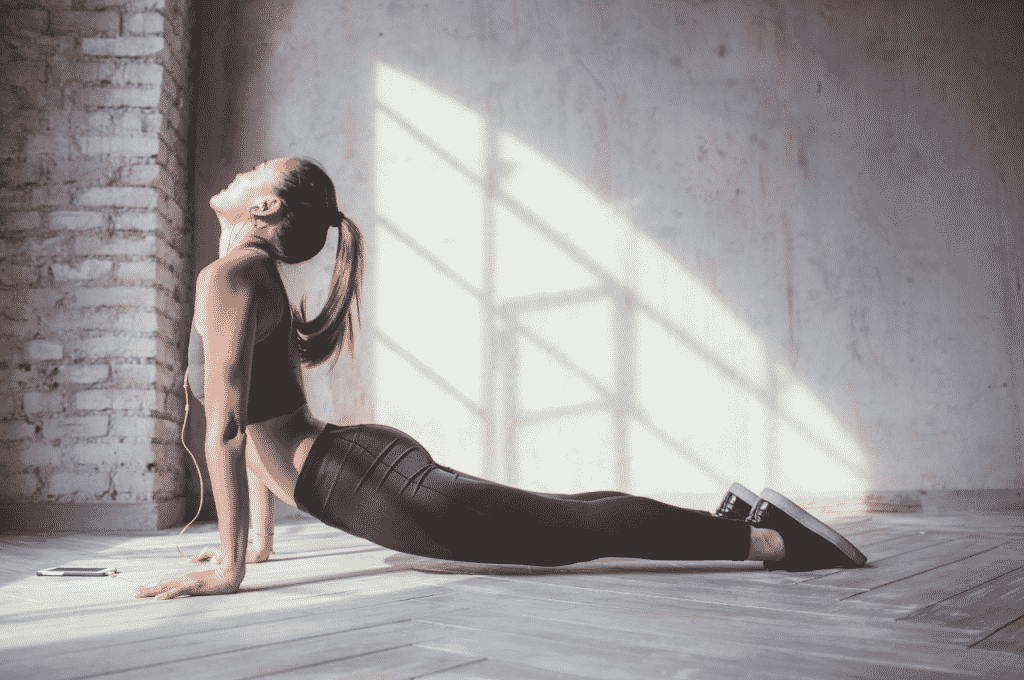 7. Breathe
One of the things that we do without thinking about it is breathing.
Breathing can be done in many ways, but some tips and tricks make breathing more mindful for you throughout your day. Try these simple techniques when doing something else like reading, walking around or even driving:
Take a deep breath from the bottom of your lungs into your stomach cavity; this will help expand everything within you so take time to feel how expansive it feels before exhaling.
Inhale deeply while counting up to three.
Hold for a few seconds.
Exhale all of the air out of your lungs.
8. Don't rush
Mindfulness is all about taking your time and not getting distracted by the things around us.
When you rush from task to task, it's easy to feel overwhelmed and anxious. Slow down and take your time; it will help you feel more in control of your day!
The morning is a great example of when we have the opportunity to slow ourselves down with our thoughts and actions. There are so many different ways that you can practice mindfulness throughout your day. For instance, when brushing your teeth, try taking time with each breath or every stroke as if it were meditation itself.
This will help you have a mindful morning routine.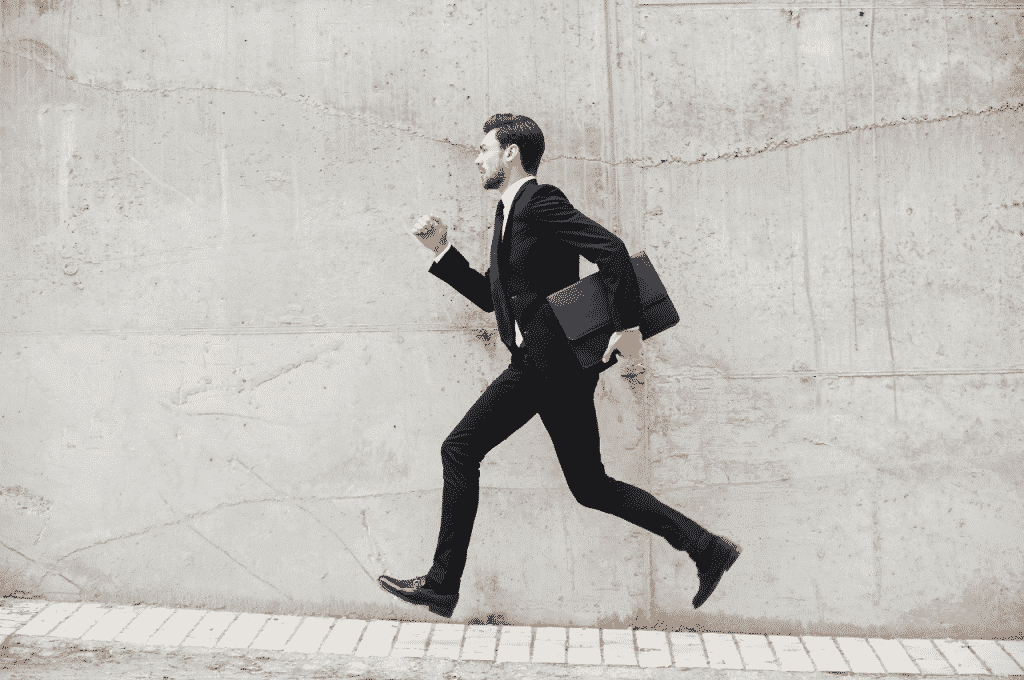 ---
Conclusion
So, there we have it! I hope you enjoyed this post about mindful morning routines. I hope you found the information in this blog post helpful and that it makes your mornings a little bit better!