Finding a healthy work life balance can be hard. It's not about wanting to spend your time away from work; it's about being able to take care of yourself. But how do you set those boundaries? Here are eight secrets for setting work life boundaries so you can maintain a healthy relationship with your job.
---
Why is it important to set boundaries at work?
You work at work – work is work, and home is home. Having a healthy work-life balance requires that there be a distinction between the two.
As tempting as it may be to check your work email at night or do work over the weekend, this weakens that divide and creates unhealthy habits.
When you can separate work from everything else in your life, it allows you to enjoy what you're doing without feeling guilty about how many hours you put in and helps prevent burnout.
What are healthy boundaries at work?
Healthy boundaries at work allow you to live a well-rounded life without sacrificing time away from work and personal life.
You might have to work some weekends, but it doesn't mean that work is all-consuming.
Your work should be separate from your mental and physical well-being; work shouldn't affect you mentally or physically in an unhealthy way. It shouldn't interrupt you when you're with family and friends and vice versa.
What are some examples of healthy professional boundaries?
Creating time in your day for your personal life.
Not answering work-related calls or emails after a specific time.
Taking work home only when you need to.
Mentally switching off from work-related topics and tasks.
These things aren't easy, to begin with, but they become easier over time and are necessary to maintaining a healthy work-life balance.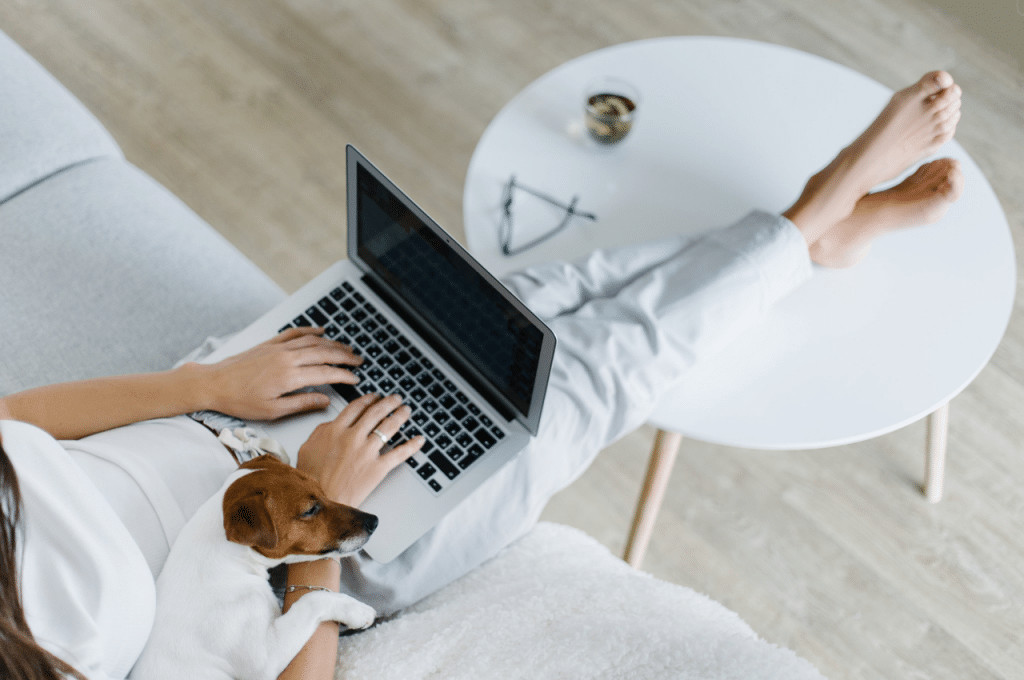 ---
How to set boundaries at work
Setting boundaries at work is easier said than done. To make this easier, we have outlined eight ways below that you can set healthy work boundaries.
You may have to put in some work upfront to create these habits, but they're worth it because of how great you'll feel once you've built them into your life.
1. Be honest with yourself
Most of us work far too hard and don't even realize it. We often let work spill over into our personal lives.
We work during the weekends and answer work-related calls and emails when we should spend time with friends or family.
To set healthy work-life boundaries, we need to be honest with ourselves that our current relationship with work isn't healthy. By recognizing this, we can work towards fixing it.
Ask yourself these questions:
Am I letting work invade my personal life?
Do work-related thoughts and tasks consume me even when I'm not at work?
How many work-related calls and emails do I answer during my personal time?
What do work boundaries look like for me?
If the answer is yes to either of these questions, you need to set boundaries that will help separate work from everything else in your life.
2. Work in time blocks
Working in time blocks makes it easier to work and focus on what you need to do.
It's important that work doesn't take over your life, but it's also just as crucial that work stays work. When work becomes part of your mental and physical well-being, it may lead to burnout.
This is why creating blocks of time for work is so valuable; it helps you focus in short bursts and make sure that work doesn't spill over into your personal life.
If you don't work in these time blocks, work can often become the center of your world. It can dominate everything else – because we never know when work will demand our full attention or a deadline will hit us out of nowhere.
When work consumes all aspects of our lives – including those supposed to bring joy– it leads to an unhealthy imbalance for both our personal and professional lives.
3. Know when you're working too much
Being determined is a great quality; however, overdoing things can lead to burnout.
Self-care is essential for mentally and physically healthy work boundaries.
If you're working more than 60 hours a week without taking any time off, work is likely consuming too much of your life. You need to try to set healthier boundaries so that work doesn't remain centered in your mind.
Remember: work shouldn't be the center of your world, so make sure that you do everything within reason to keep it from making up too much of your day-to-day routine.
4. Learn to say no
People often don't have a healthy work-life balance because they don't know how to say no. They work weekends and evenings without objecting because it's what is expected of them or the only way to do their job correctly.
If you're feeling guilty about saying no or don't want to disappoint someone else, remember this: work isn't more valuable than your health, happiness, and sanity. If you're expected to work overtime every day, then they can find someone else who will be able to work those extra hours.
You need time for yourself without anyone leaning on you for advice or support at all times of the day – otherwise, it's easy to get burned out from constantly being needed by other people.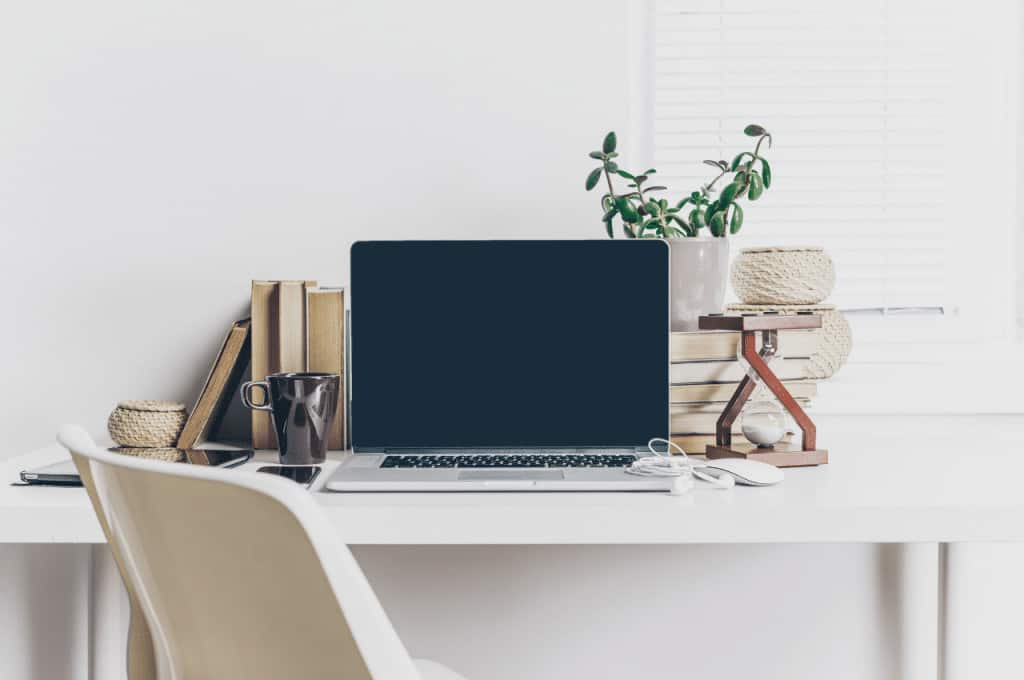 5. Ask for help if you need it
You will always have more tasks on your to-do list than you can complete in a day. This is why it's smart to work with others who can help you with work tasks or work on things together.
Don't be afraid or ashamed to work with others! You don't have to work alone. Delegating work to others can help you work through your workload at a faster pace.
Depending on your job and work environment, you may not be able to work all the time collaboratively. However, if you can work together, do so – because it can help relieve a lot of stress from work tasks if someone else is working alongside you.
6. Create a plan and stick to it
If work is taking over your life, and you can feel it creeping into parts of your workday where work shouldn't be, then you need a plan for setting work boundaries.
It's smart to block out time in your work schedule for personal tasks/work so that work doesn't take over every aspect of your life. For example, set aside a half-hour during the day or at least an hour on the weekend to work on hobbies or do something other than work.
You should also get used to saying no when people ask for more time from you than is possible during work hours – which should help create more space between what happens at work and everything else in your life.
7. Build or join a team
It's not easy working on your own and you can feel overwhelmed by your workload at times.
Sometimes it's helpful to form alliances with others who can help you accomplish more and share the workload. This will help you spread out your work and take some of the stress from your daily routine.
8. Give yourself time for you
Don't always put work first. You need to set some time aside to do things that bring you enjoyment or help you relax.
If you're always working, it's easy to lose sight of what is essential in your life. For example, if you love to write in your free time or want to exercise daily, don't let work get in the way of those things.
Take the time that you need for yourself so that work doesn't become a massive part of your life – because one day off is essential!
---
FAQs
How does saying no benefit you and your work-life balance?
Saying no is an essential part of your work-life balance because it gives you freedom, as well as control over your time.
If you have a job that requires a lot from you, it makes sense to ensure that they're not taking more from you than what is reasonable or possible. In doing so, this gives you the ability to say no and stick to your boundaries.
What are three ways you can take steps to build healthier boundaries with your job?
The three ways that you can take steps to build healthier boundaries with your job are:
Asking for help.
Creating a schedule that works with you.
Building alliances with others.
These three methods will give you the ability to relieve some pressure from yourself while also giving you the space you need to have a well-balanced life outside of work.
How much time in a day should I spend on work and personal life goals?
You should spend up to 6-8 hours working on work duties and 2-4 hours on personal life goals.
However, this is only a guideline, and you may find that the amount of time you need for your job tasks varies depending on what type of work or career you have.
The idea here is to create an average number of hours that works for most people with similar jobs, but there's no "right" answer to how much time in a day someone should spend at work versus time spent pursuing their own goals. It depends on your job as well as your personality!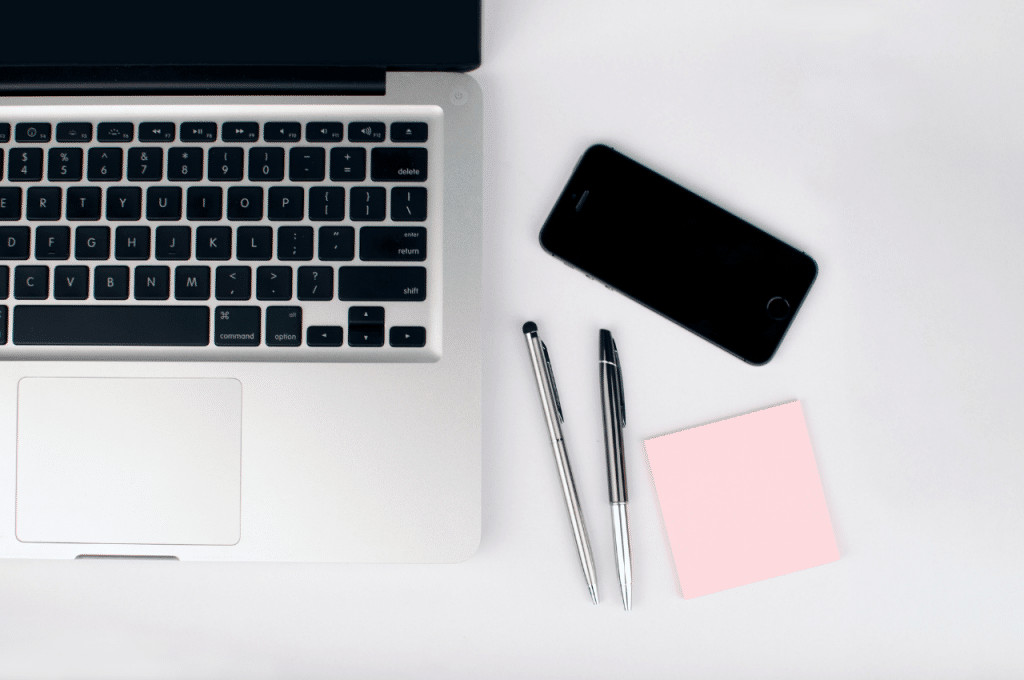 ---
Final thoughts
It can be challenging to find a balance between work and life, especially when you're always on the go.
However, if you want to remain healthy in both your personal and professional lives, it's vital that you set boundaries with your job.
If all of this sounds intimidating and you want help to enact these principles, you might consider hiring a life coach. While you can certainly lead yourself, sometimes it can be easier to get organized and stay motivated than when you are trying to make positive changes in your life by yourself.
I hope this article was informative and helpful to you.