Sometimes an easy, quick, snack for dinner is the best option – and what's better than a falafel wrap?! Discover 10 Healthy Vegetarian Falafel Wrap Recipes to make for dinner.
Browse our other vegetarian recipes here.
1. Easy Falafel Wrap

Article image from – yummymummykitchen
Find out how to make quick and easy falafel wraps with canned chickpeas, veggies, flatbread, and homemade tahini sauce for the most delicious lunch or dinner.
2. Falafel Naan Wraps with Golden Rice and Special Sauce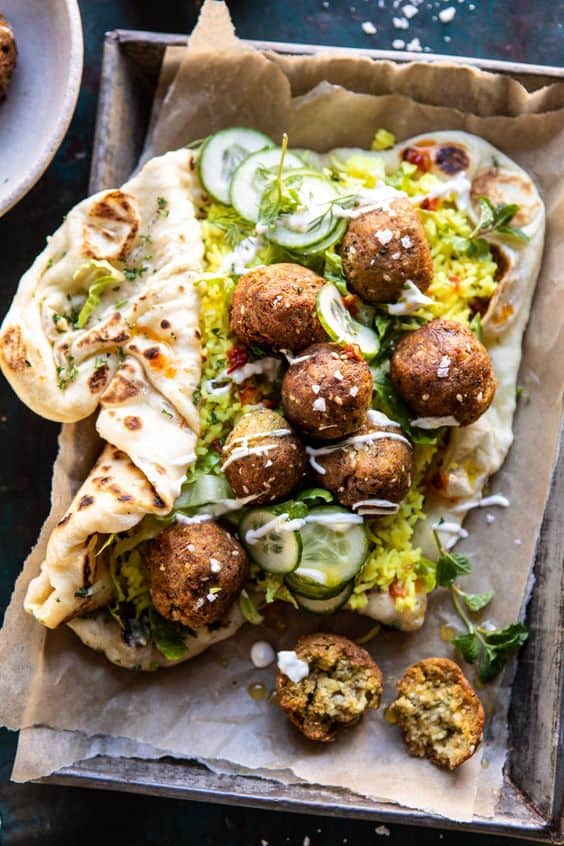 Article image from – halfbakedharvest
Homemade, veggie filled falafel, combined with turmeric infused golden rice, all stuffed inside fresh naan and topped with a "special" sauce. A fun, delicious, and different weeknight dinner!
3. Baked Falafel Wrap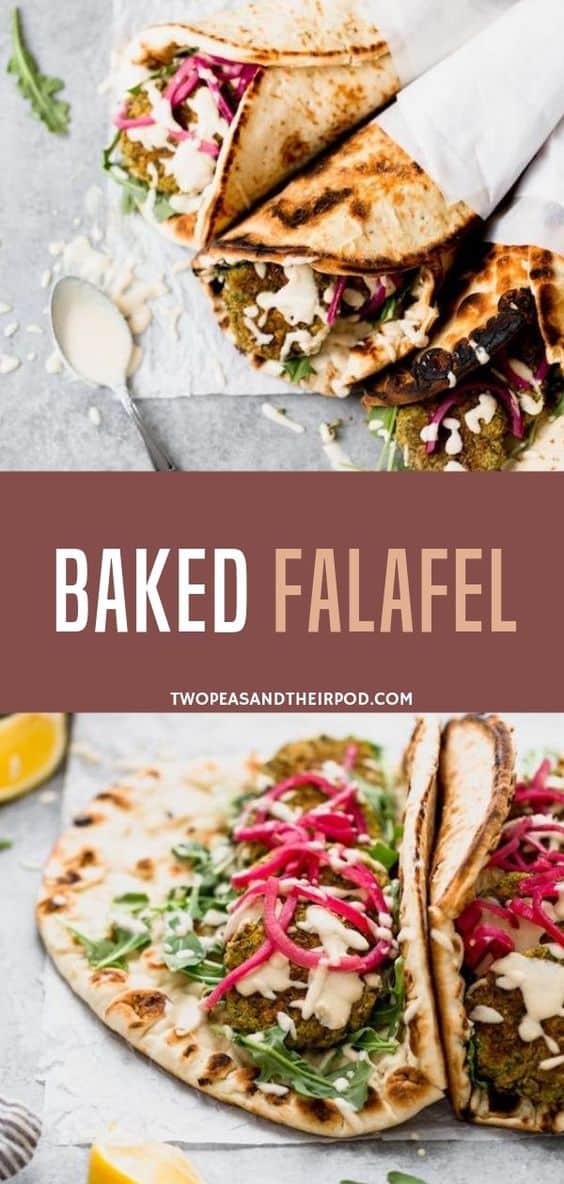 Article image from – twopeasandtheirpod
Falafel, A Popular Middle Eastern Food, Is Easy To Make At Home And Is So Good Served In Fresh Pita Bread With Pickled Red Onions And Tahini Sauce! You Are Going To Love This Easy Baked Falafel Recipe!
4. Vegan Rainbow Falafel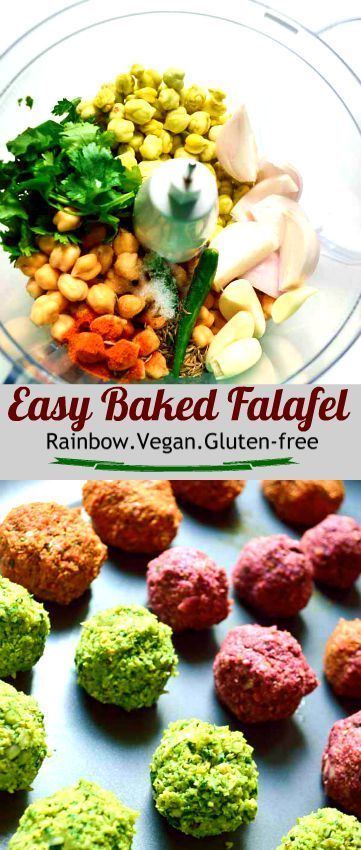 Article image from – mydaintysoulcurry
Yes, these are my tri-colored and nutrition-packed vegan rainbow falafel wrapped in pita pockets
5. Crispy Falafel in a Hummus Wrap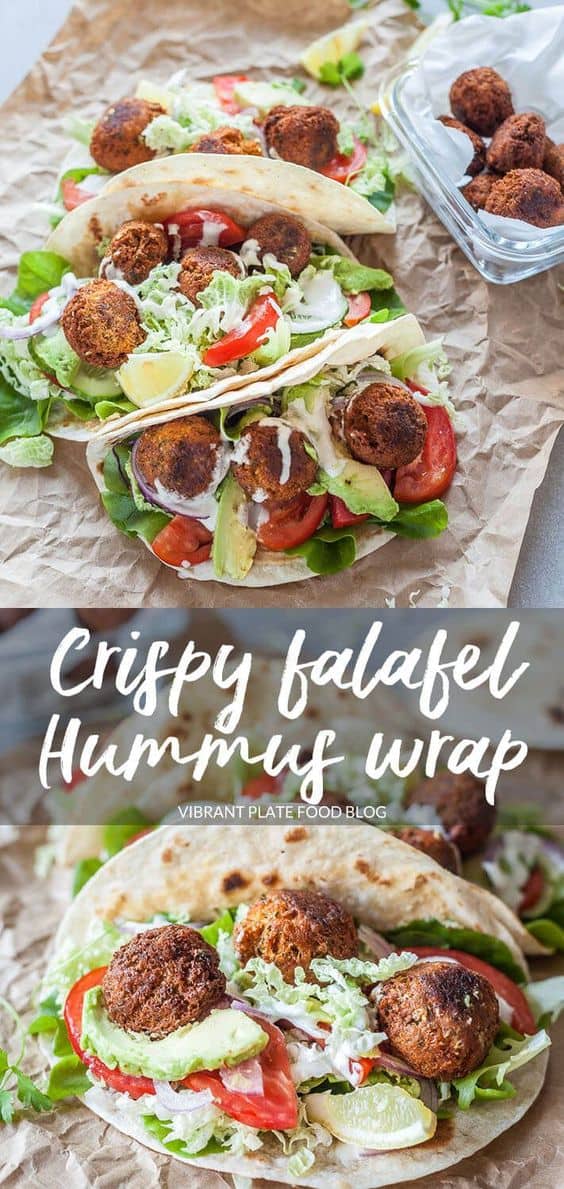 Article image from – vibrantplate
Make Crispy Falafel in a Hummus Wrap at home easily for your perfect lunch or meal-prep. This recipe is Vegan.
6. Kale Falafel Hummus Wraps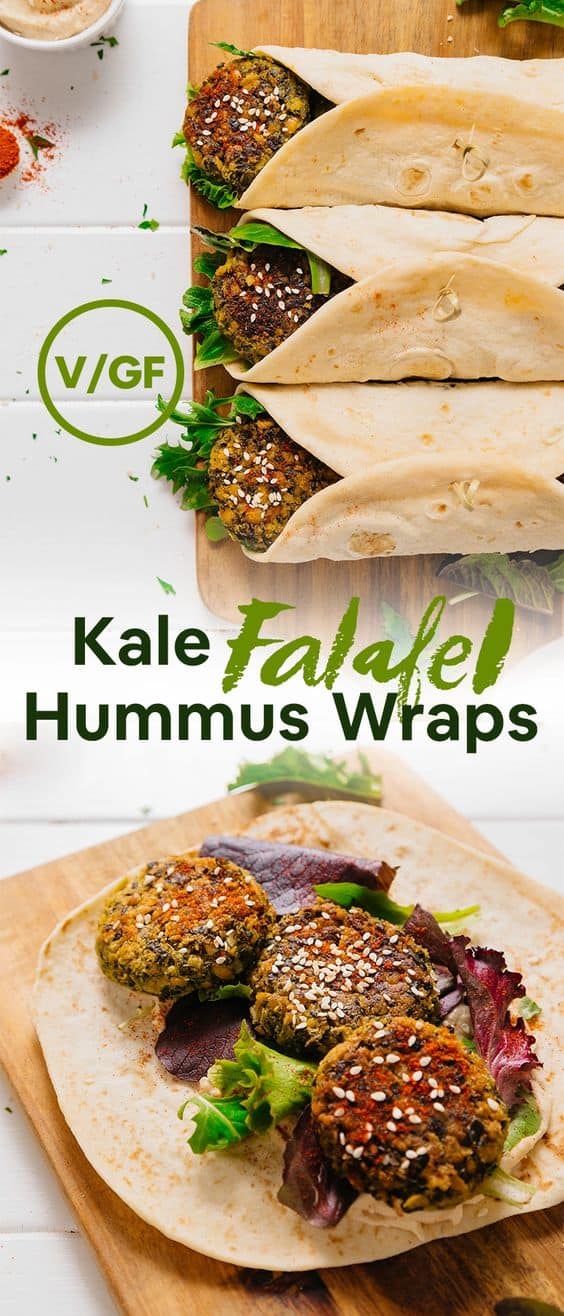 Article image from – minimalistbaker
Made with kale and chickpeas, these falafel are a healthier take on one of our favorite Mediterranean dishes. Delicious, satisfying, and only 30 minutes to prepare. Serve on greens or wrapped in chard or pita.
7. Edamame And Kimchi Vegan Falafel Wrap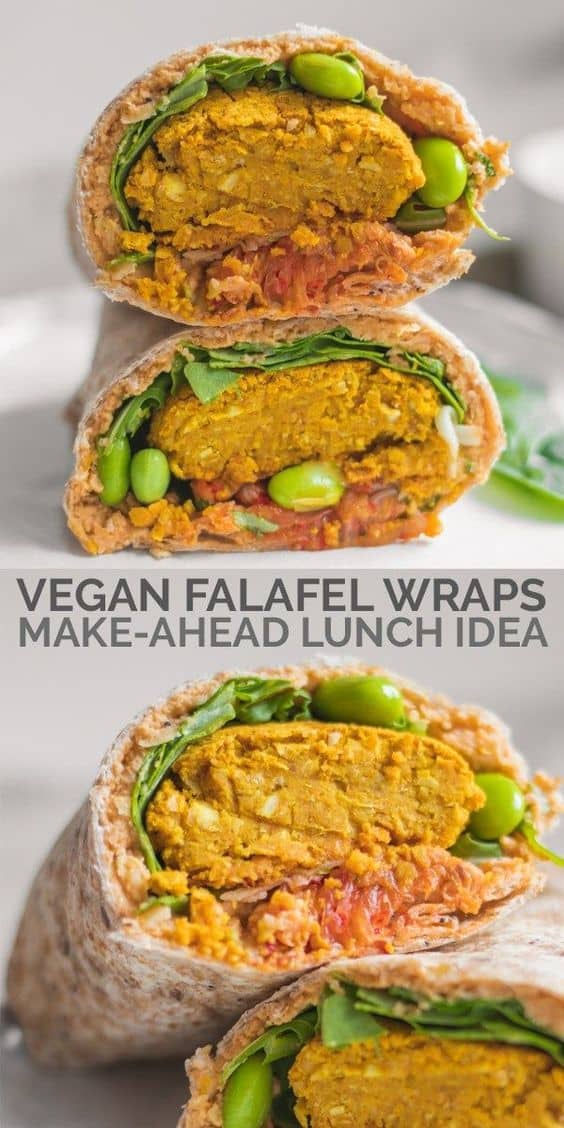 Article image from – earthofmaria
Take a vegan falafel wrap with you to school or work as a delicious lunch packed with plantbased protein! With kimchi, edamame and a simple paprika hummus spread, this simple recipe certainly isn't missing any flavour.
8. Falafel Wraps with The Best Salsa Ever

Article image from – laurencariscooks
Homemade Vegan Falafel Wraps with the best, most fresh salsa ever! Just a few fresh ingredients go into this recipe, making it healthy, light and delicious!
9. Baked Sweet Potato Falafel Ball Wraps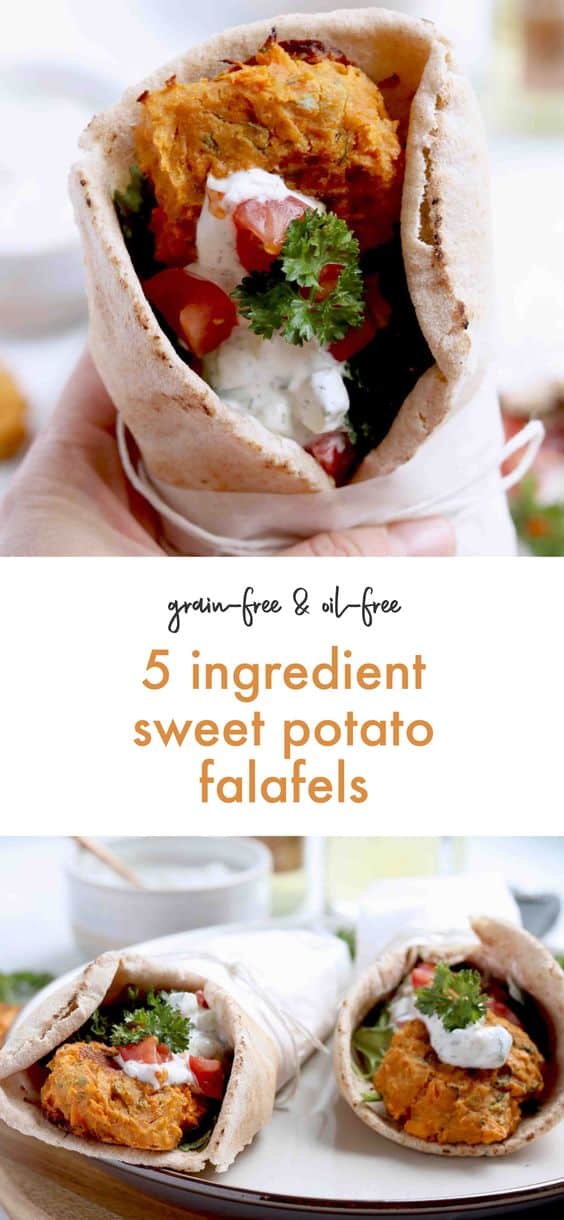 Article image from – naughtynutrition
You're going to love this healthy twist on the classic falafel. These grain-free Baked Sweet Potato Falafel Balls are also made with only 5 ingredients!
10. Falafel Wraps with Tzatziki Sauce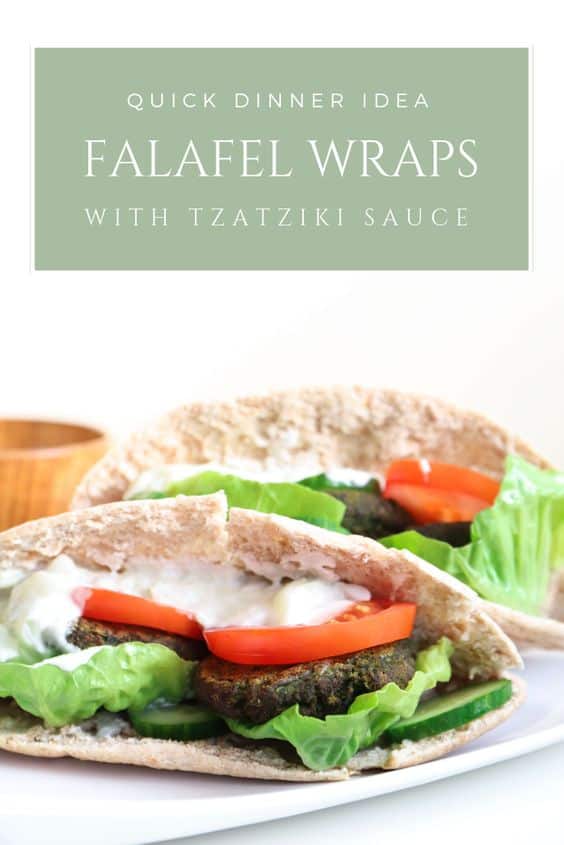 Article image from – spoonfulofkindness
Healthy vegetarian wraps with homemade baked falafel and fresh tzatziki sauce. Low in fat and calories, and packed with nutritious veggies and herbs.