Sweet or savoury, who doesn't love pretzels?! From plain salt pretzels to cinnamon sugar pretzels. Discover 10 Vegan Pretzel Recipes.
Browse our other vegan recipes here.
1. Vegan Soft Pretzels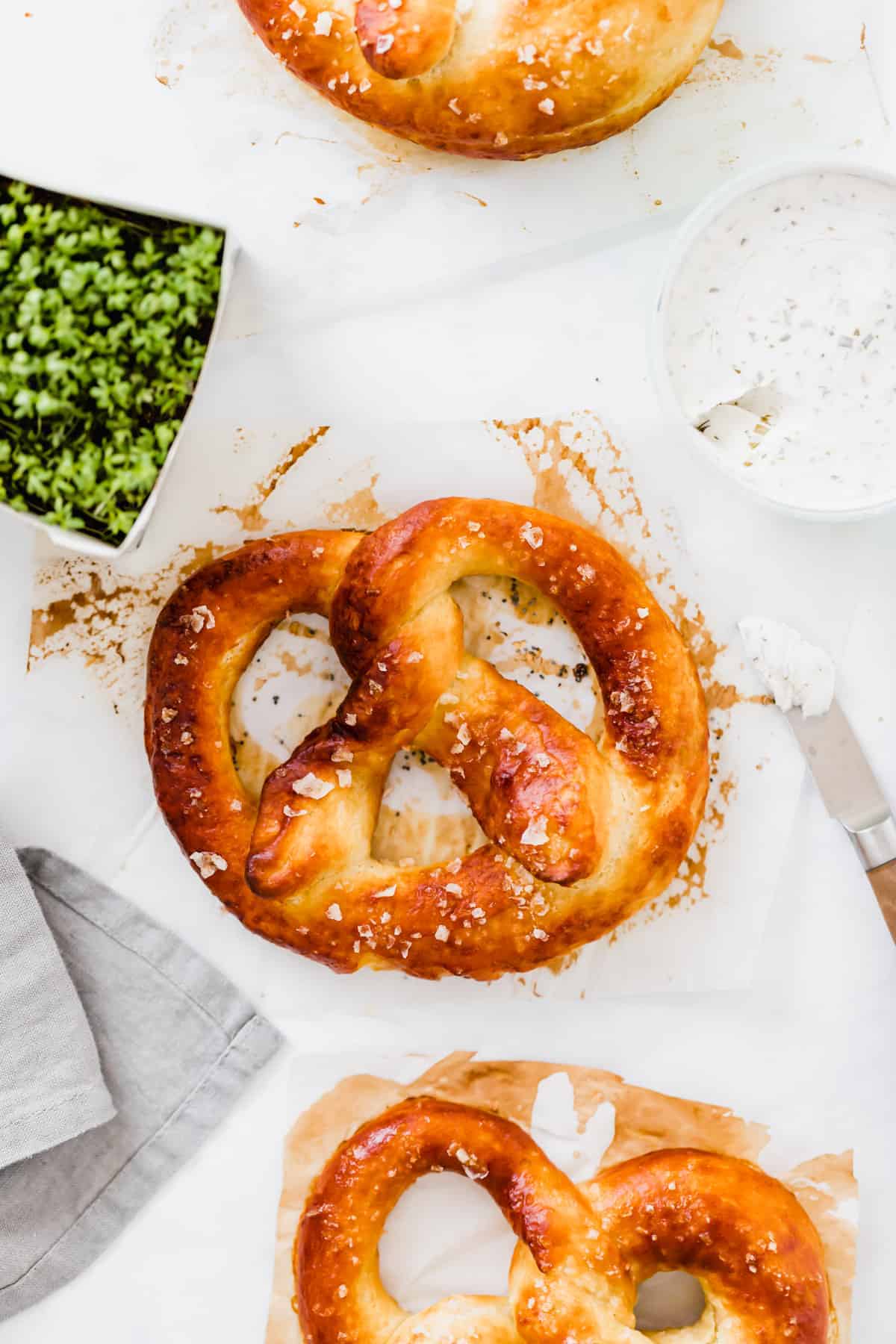 Article image from – aline-made
Have you ever wanted to make irresistibly delicious vegan soft pretzels yourself? Good news: it CAN be done! This is a simple vegan pretzel recipe with many step-by-step pictures. You'll be baking in no time!
2. Homemade Soft Pretzel Bites
Article image from – simple-veganista
Homemade pretzel bites are soft, tender and chewy with a classic pretzel flavor, making them amazingly delicious and perfect paired with dijon, whole grain mustard or vegan queso dip!
3. 2 Ingredient Dough Cinnamon Soft Pretzels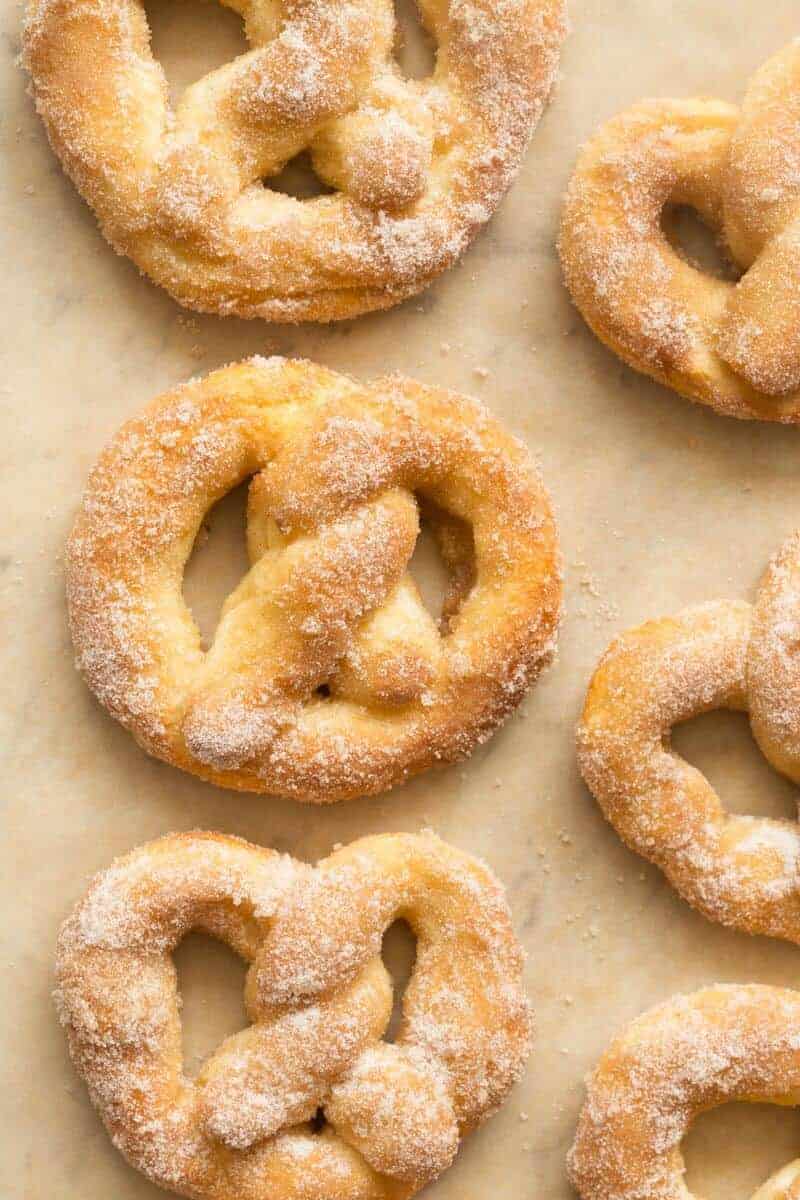 Article image from – thebigmansworld
Easy cinnamon sugar soft pretzels made with 2 ingredient weight watchers dough! No yeast and no fancy mixers needed to make these copycat Aunt Annie's Cinnamon pretzels! Made in one bowl and ready in 20 minutes!
4. Soft Vegan Pretzel Buns with Mustard Ale Dip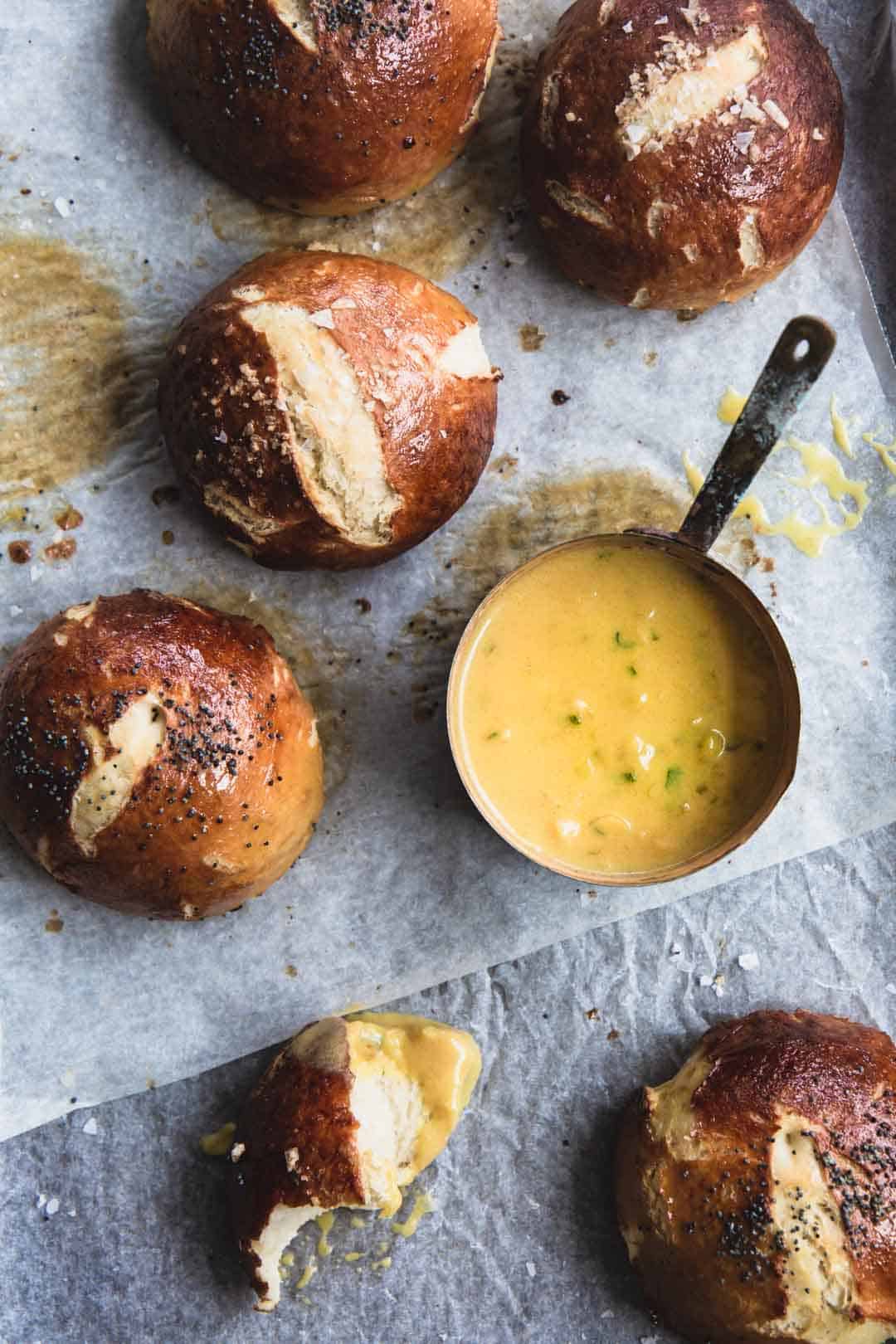 Article image from – mygoodnesskitchen
I can't believe it's taken me so long to make these. Soft and chewy like a good pretzel should be these addictive soft vegan pretzel buns are so easy to make. What's more, we are making them by hand so no fancy equipment required.
5. Vegan Pretzel Garlic Knots Recipe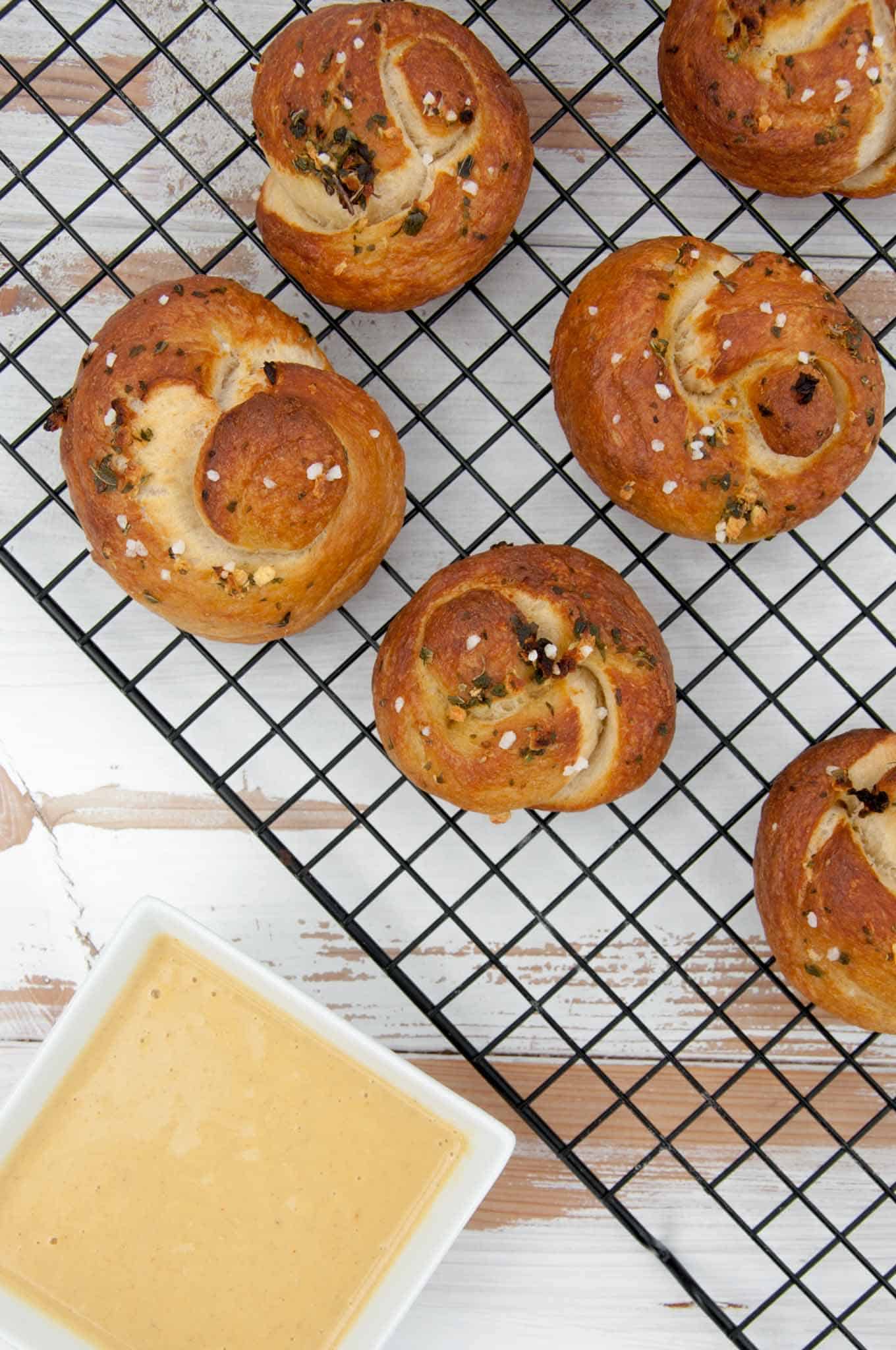 Article image from – elephantasticvegan
When you can't decide between Pretzel Knots and Garlic Knots and you end up making vegan Pretzel Garlic Knots – and you don't regret it one bit…
6. Vegan & Gluten-Free German Soft Pretzels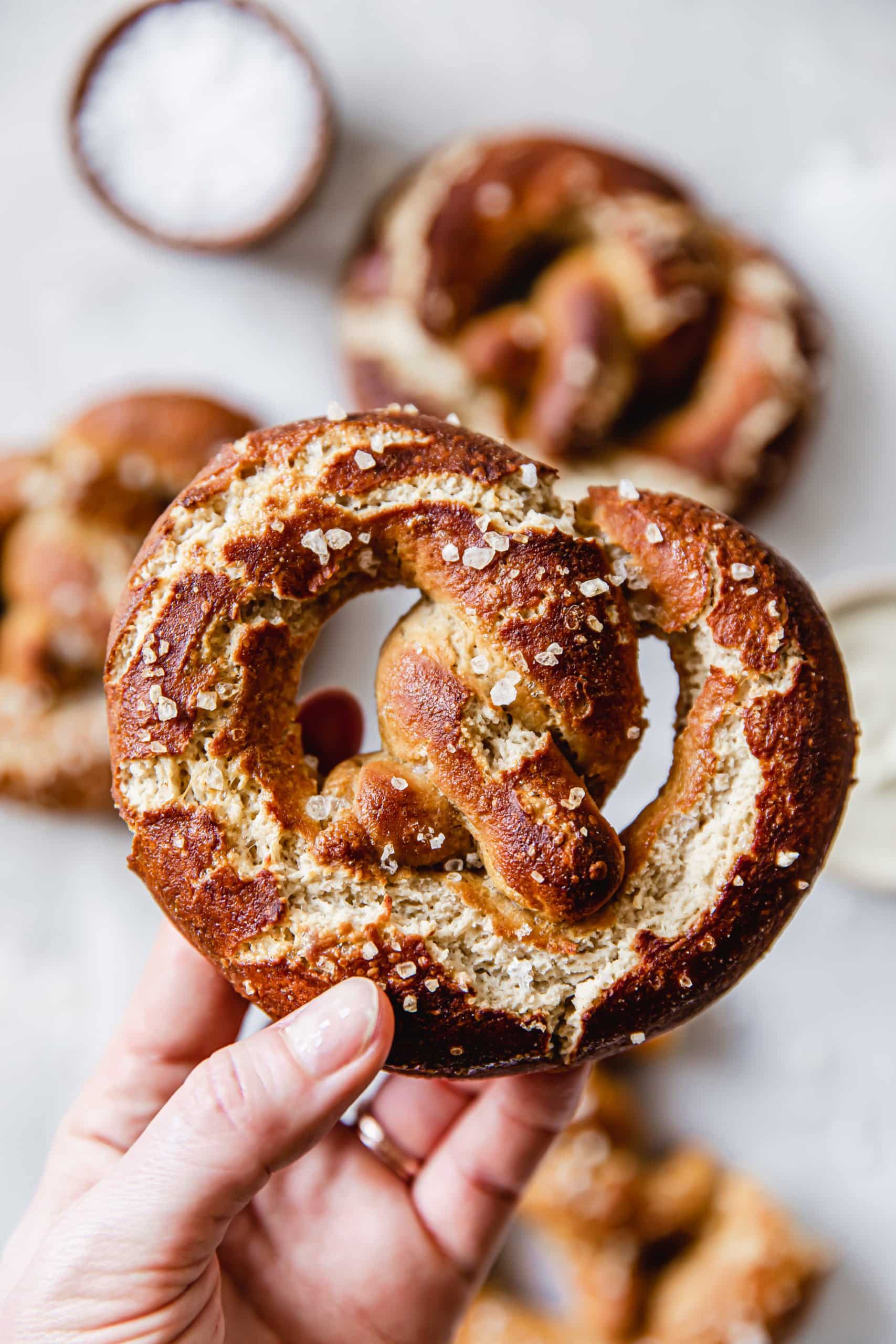 Article image from – delight-fuel
Homemade Vegan & Gluten-free German Soft Pretzels that are truly soft and chewy on the inside while being deliciously crispy on the outside. These are super easy to make and taste just like the real German/Austrian deal.
7. Gluten-Free Pretzel Sticks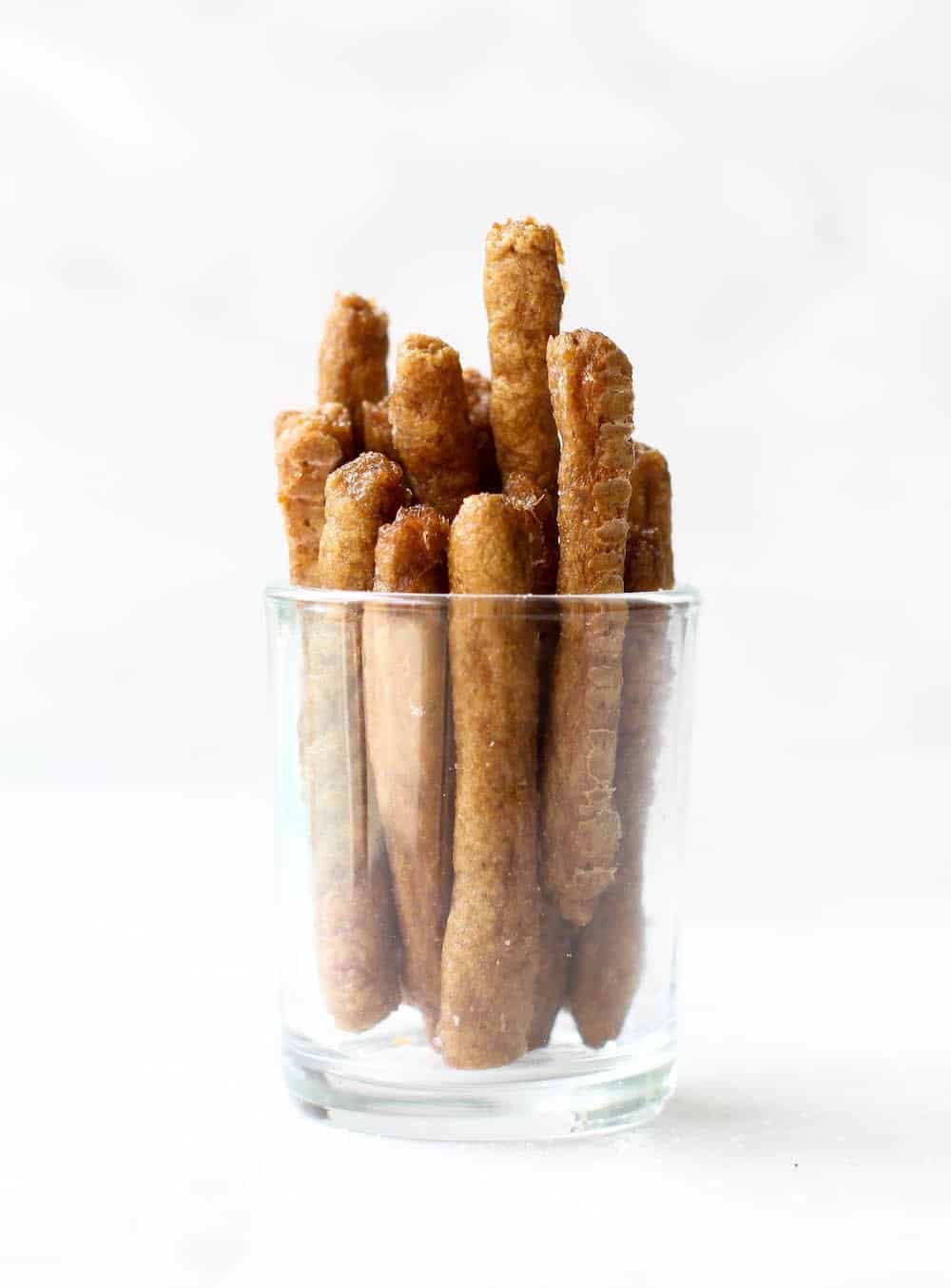 Article image from – feastingonfruit
Crunchy, toasty brown, and with the perfect sweet + salty balance, this Vegan Gluten-Free Homemade Pretzel Sticks recipe is ideal for snacking or dipping!
8. Cinnamon-Sugar Soft Pretzels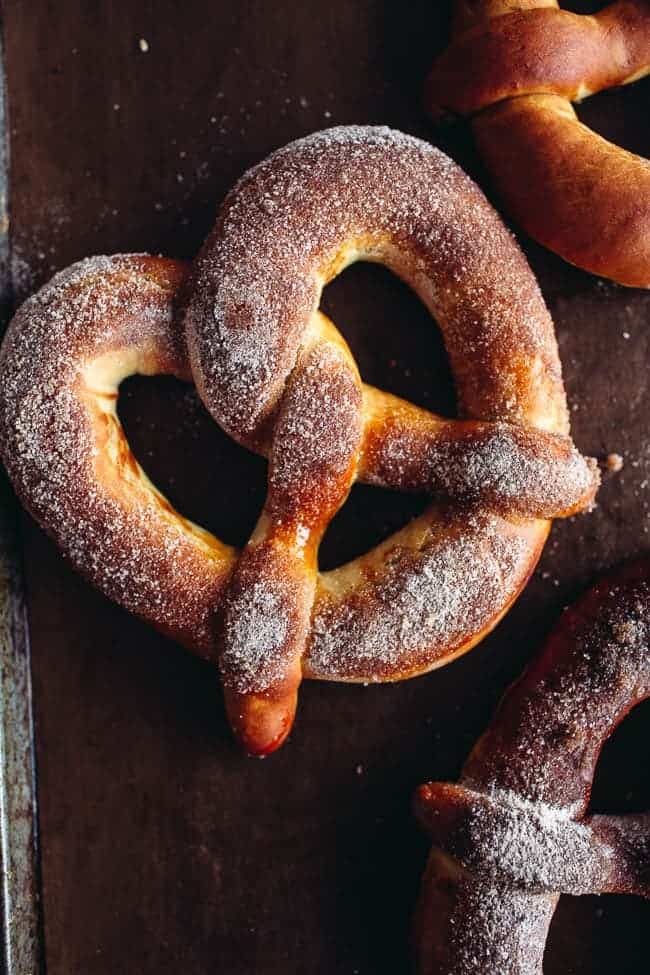 Article image from – topwithcinnamon
Soft, fluffy pretzels coated in cinnamon-sugar. Best eaten warm on the day they're made!
9. Vegan Biscoff Pretzel Knots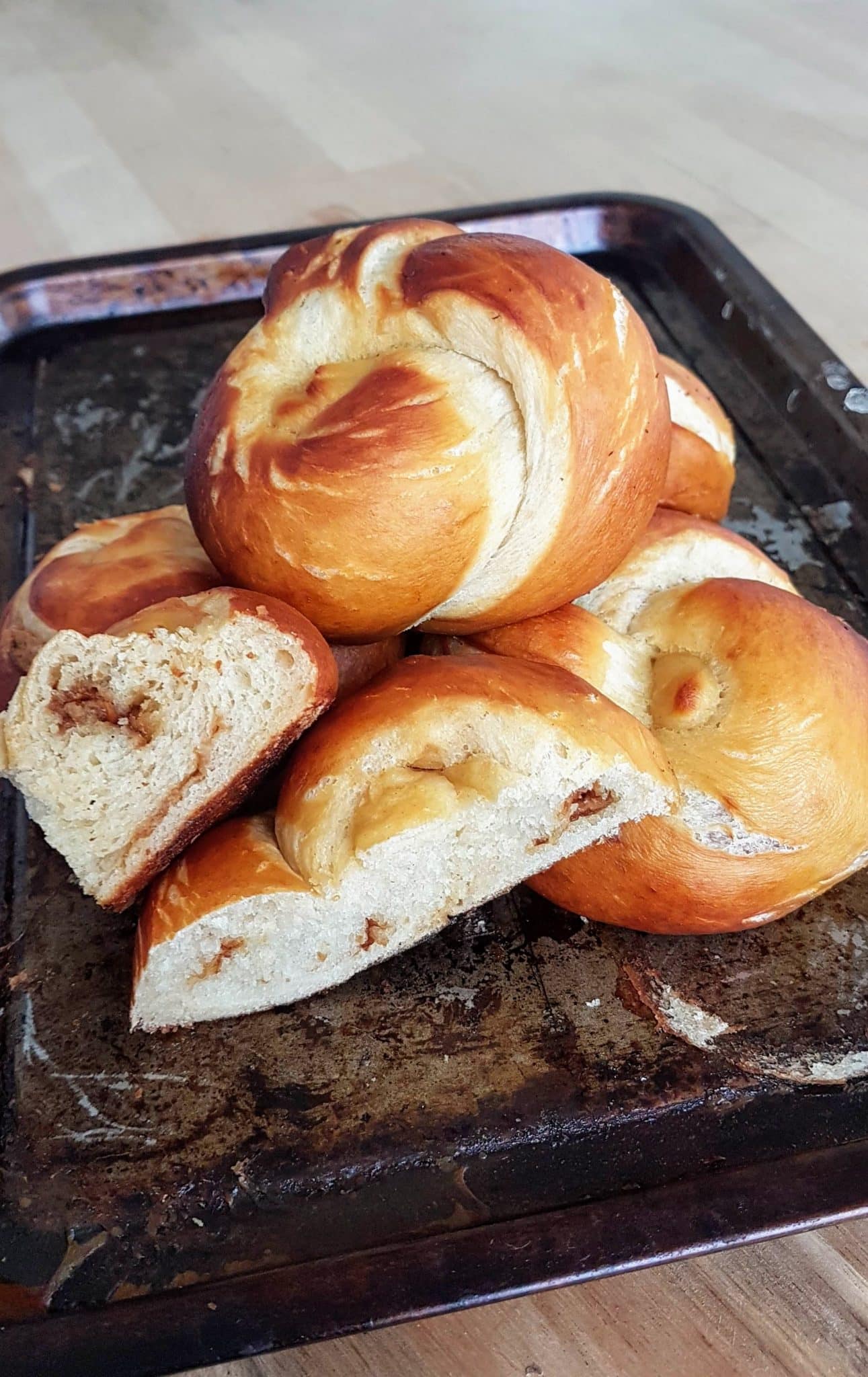 Article image from – kelhamislandkitchen
Transport yourself to an artisan bakery with these amazing Biscoff pretzel knots. Fluffy sweet dough encases everyone's favourite biscuit spread for a delicious treat. This recipe is the perfect addition to any brunch or picnic.
10. Homemade Soft Pretzel Bites with Vegan Cheese Sauce
Article image from – sixvegansisters
These soft, buttery pretzel bites pair perfectly with the vegan cheese sauce.