It's grilling season and if you're vegetarian or vegan , you don't have to miss out! Enjoy the weather and make one of these 13 Delicious Vegan Grilling Recipes.
Browse our other vegan recipes.
1. Grilled Portobello Mushrooms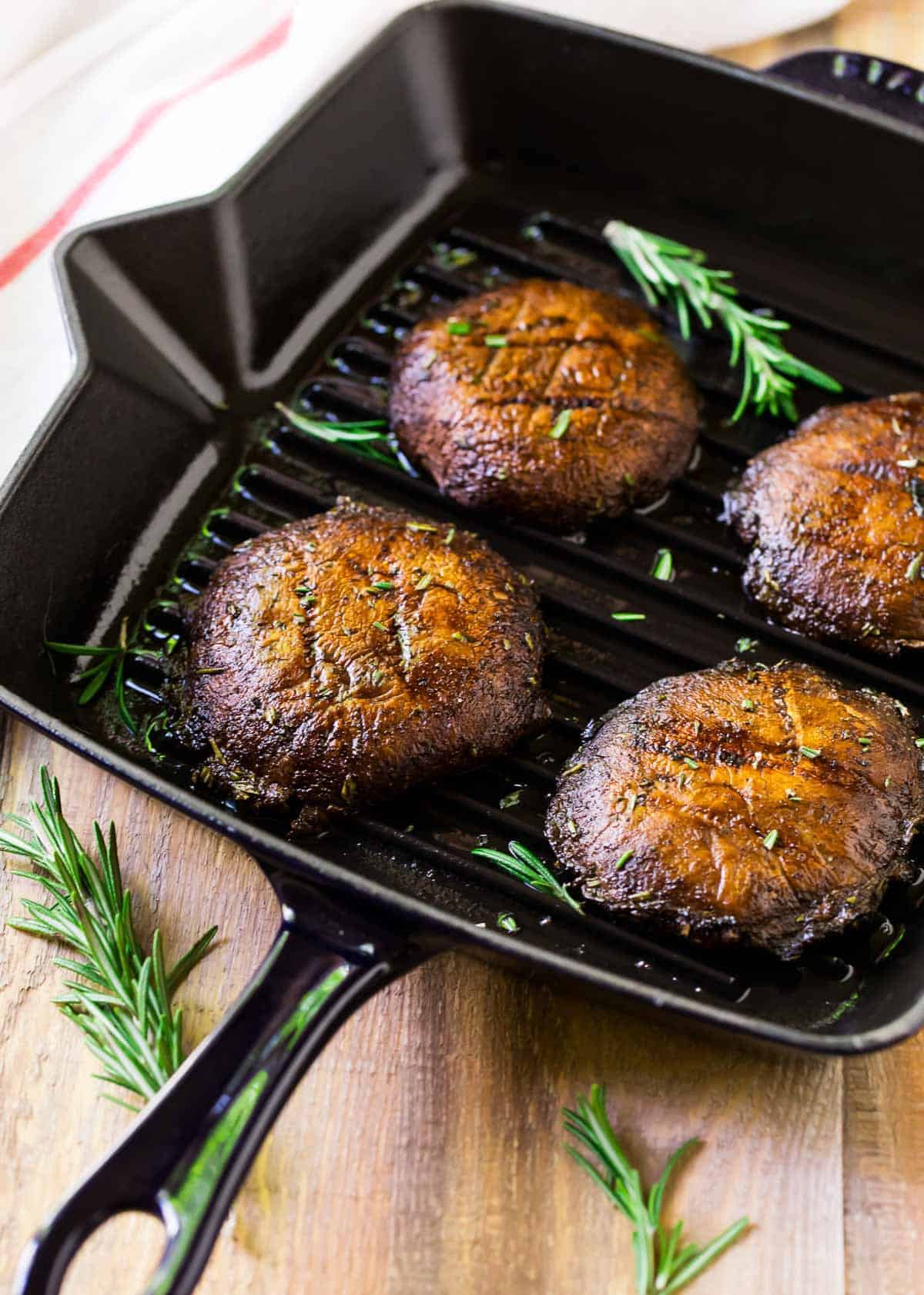 Article image from – wellplated
How to make the best Grilled Portobello Mushrooms. Simple recipe that's perfect for a portobello steak, grilled portobello mushroom burger, or easy side.
2. Barbecue Grilled Pineapple & Tofu Kebabs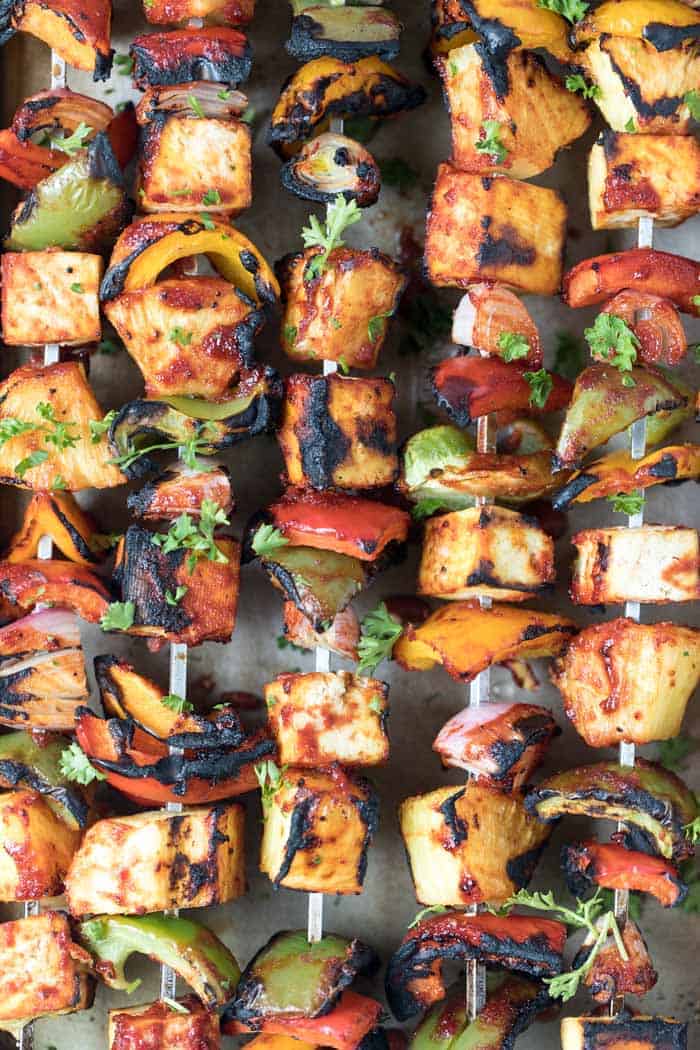 Article image from – simplyquinoa
These barbecue grilled pineapple and tofu kebabs are the perfect summer meal! Easy, healthy and light, yet still super satisfying. Great for the weeknight!
3. Vegetable Kabobs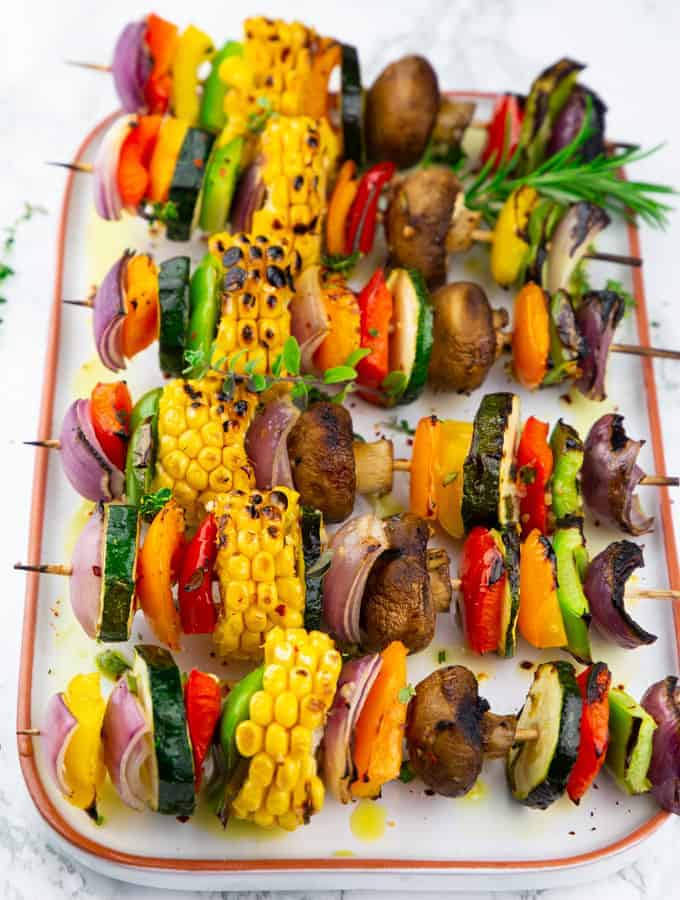 Article image from – veganheaven
These grilled vegetable kabobs with red onion, bell peppers, zucchini, and corn are perfect for your next BBQ! They're grilled to perfection and drizzled with an easy olive oil and garlic marinade with freshly chopped herbs. Just perfect for summer!
4. Mexican Grilled Corn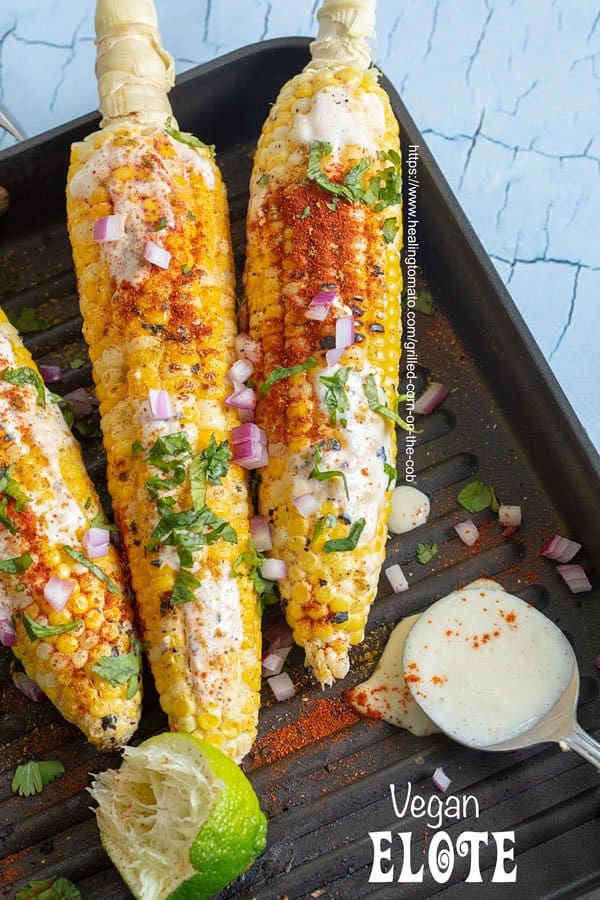 Article image from – healingtomato
Vegan Mexican Grilled Corn on the cob or Vegan Elote is very easy to make using the stove top grill and a creamy tofu sauce
5. Grilled Cauliflower Steaks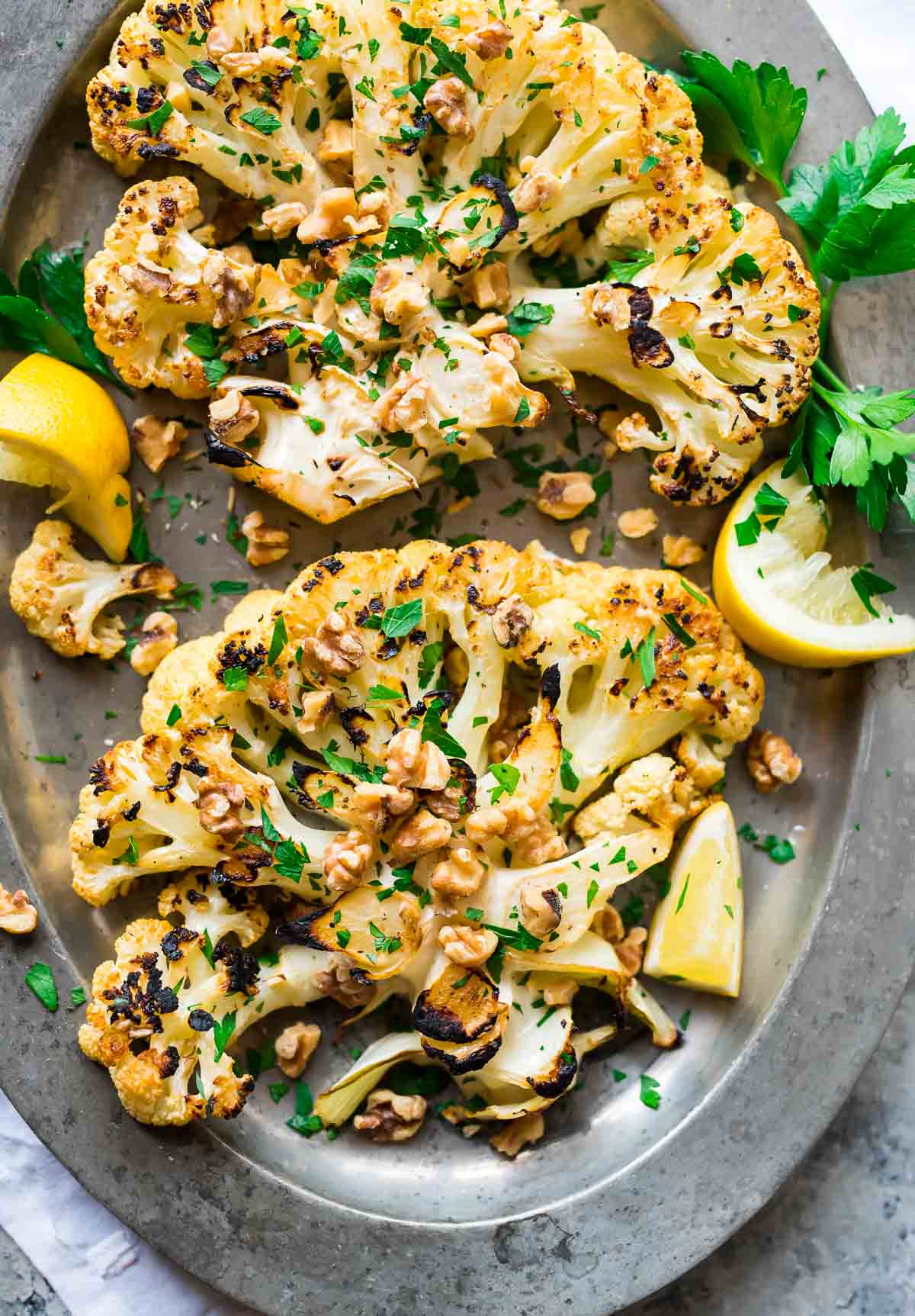 Article image from – wellplated
Grilled Cauliflower Steaks are a completely healthy and delicious way to cook cauliflower on a grill. Seasoned with lemon and fresh herbs, this will quickly become your new favorite cauliflower recipe! Grilled cauliflower steaks are my "oops" remedy of the week.
6. Best Veggie Burger Recipe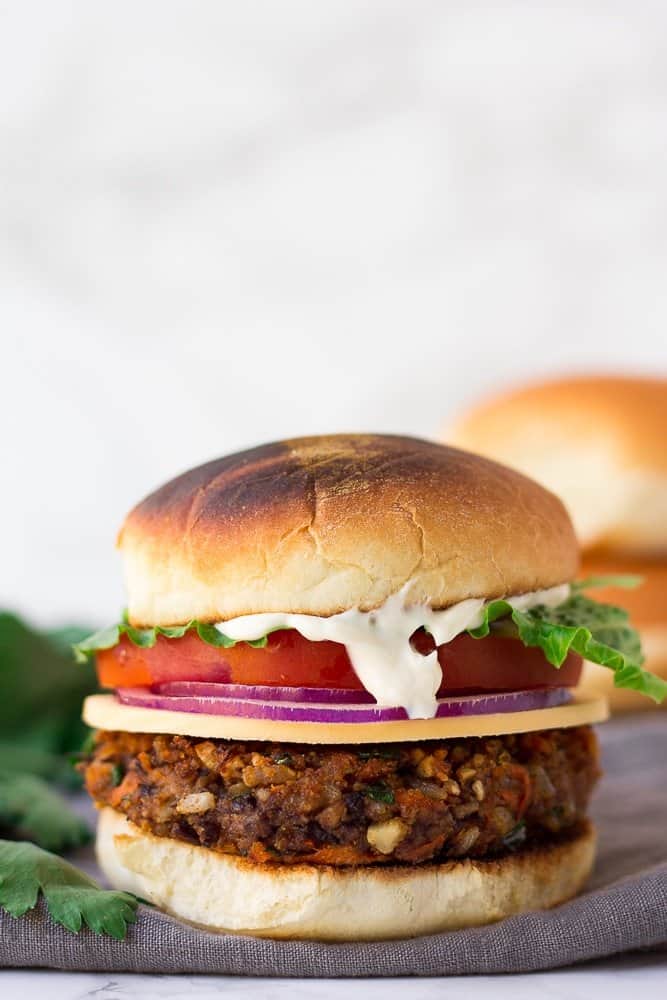 Article image from – noracooks
This is my go-to burger recipe and by far the BEST veggie burger recipe! It goes well with a variety of toppings and holds together very well, so the patties can be grilled. These burgers are hearty, satisfying and flavor packed!
7. Vegan Carrot Hot Dogs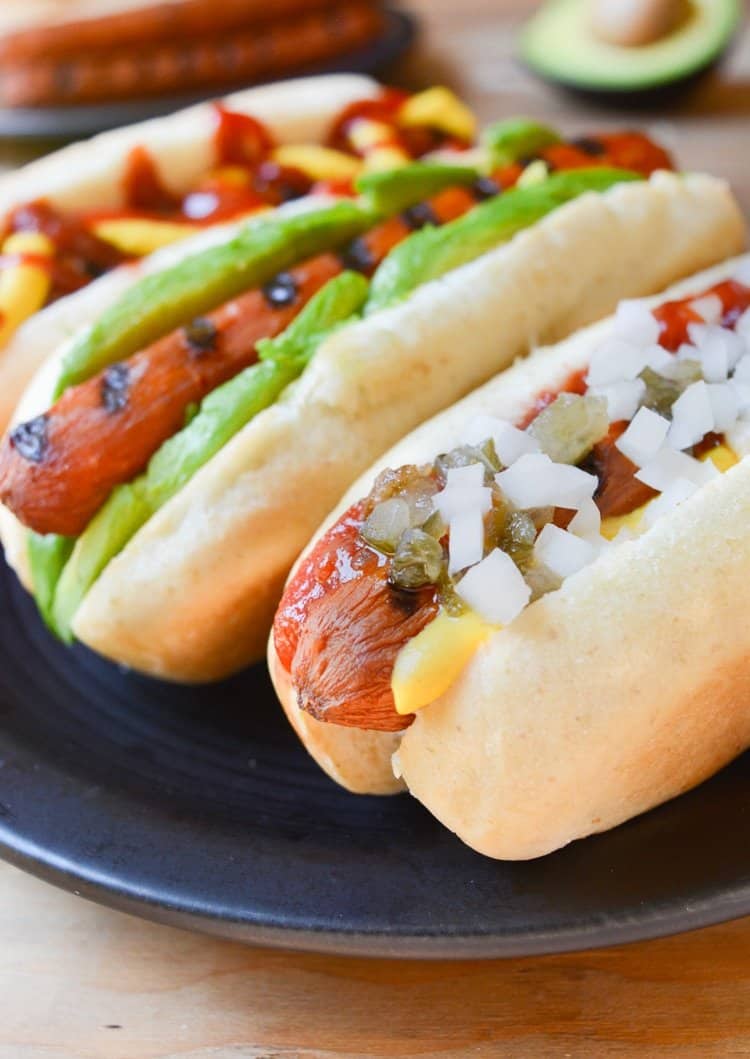 Article image from – whereyougetyourprotein
Vegan Carrot Hot Dogs can be topped any way you like. Plus, they're grillable which make them great for vegan summer BBQ's! Leave the unhealthy mock meats at the store and slide a carrot between those buns instead! Grilling, stovetop and oven directions included!
8. Grilled Sweet Potatoes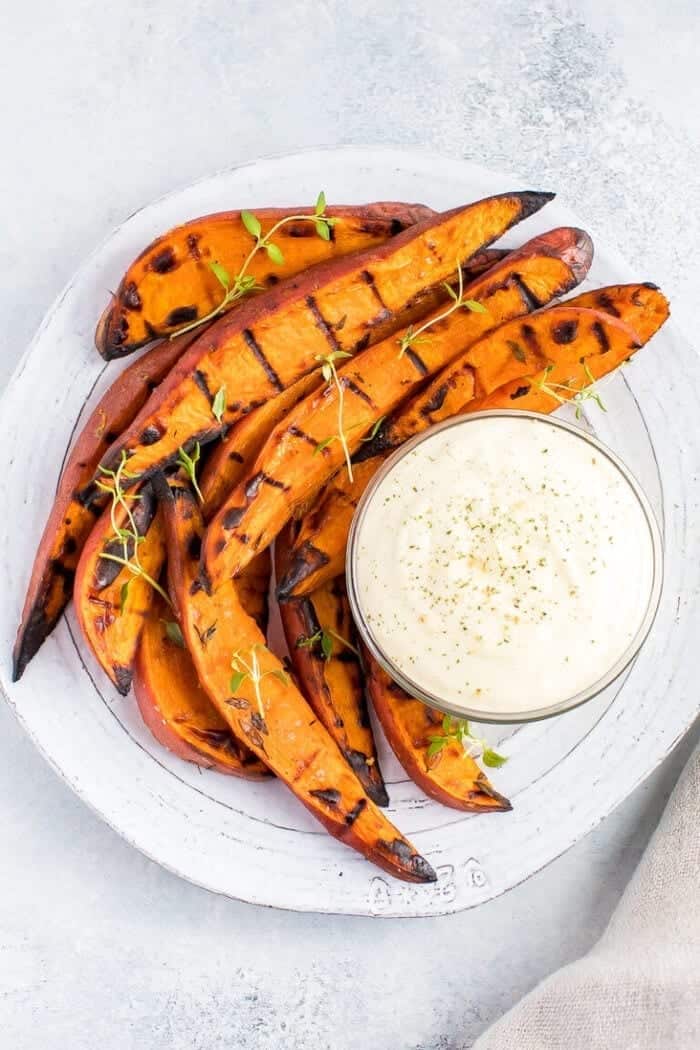 Article image from – eatingbirdfood
These easy grilled sweet potato wedges are the perfect veggie side and pair well with just about any grilled protein, especially burgers!
9. Best Easy Grilled Vegetables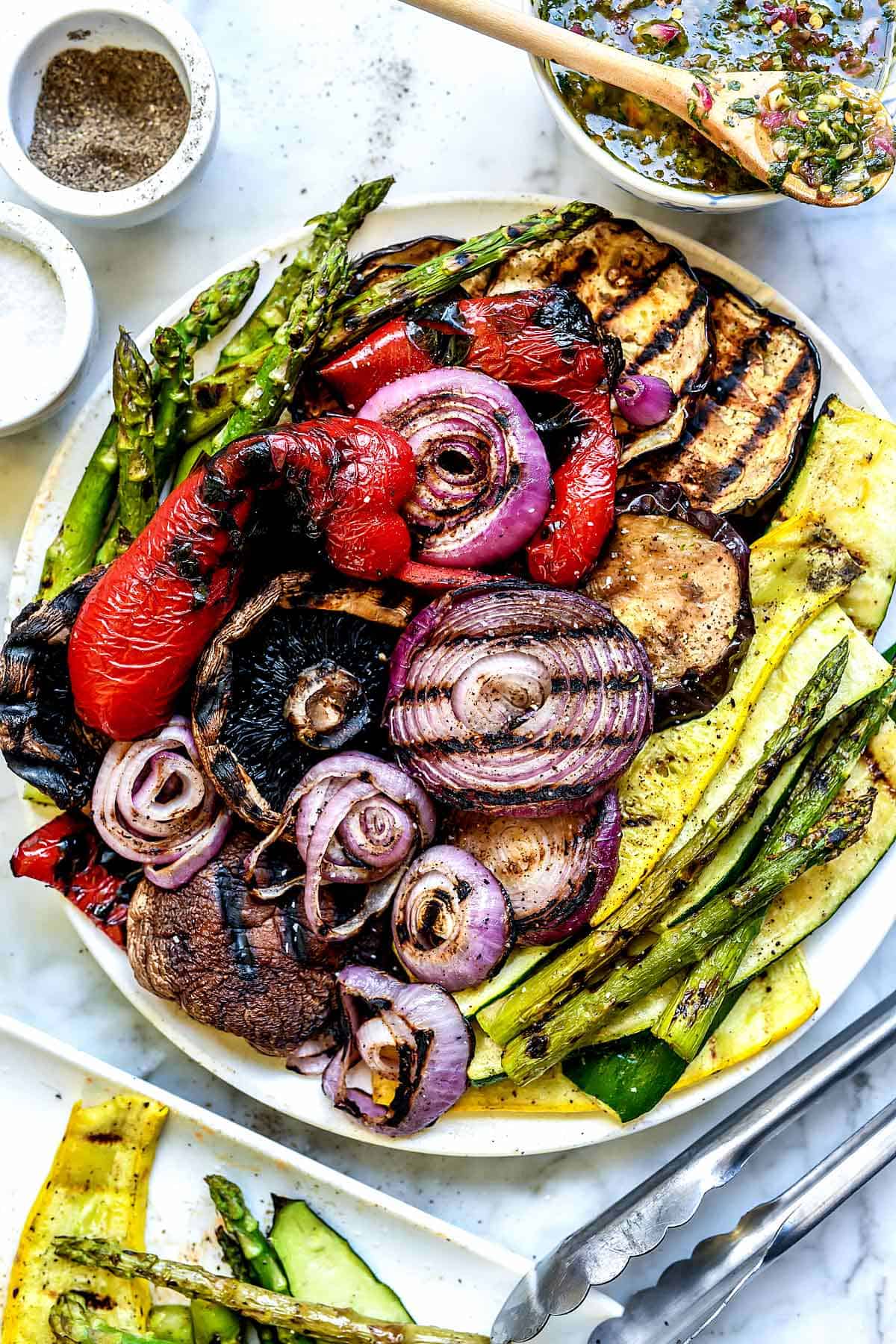 Article image from – foodiecrush
After years of practice on the grill, these are my tips for the best easy grilled vegetables, enhancing the natural sweetness of summer's favorite vegetables with each smoky bite.
10. Pulled Shiitake Mushroom BBQ Recipe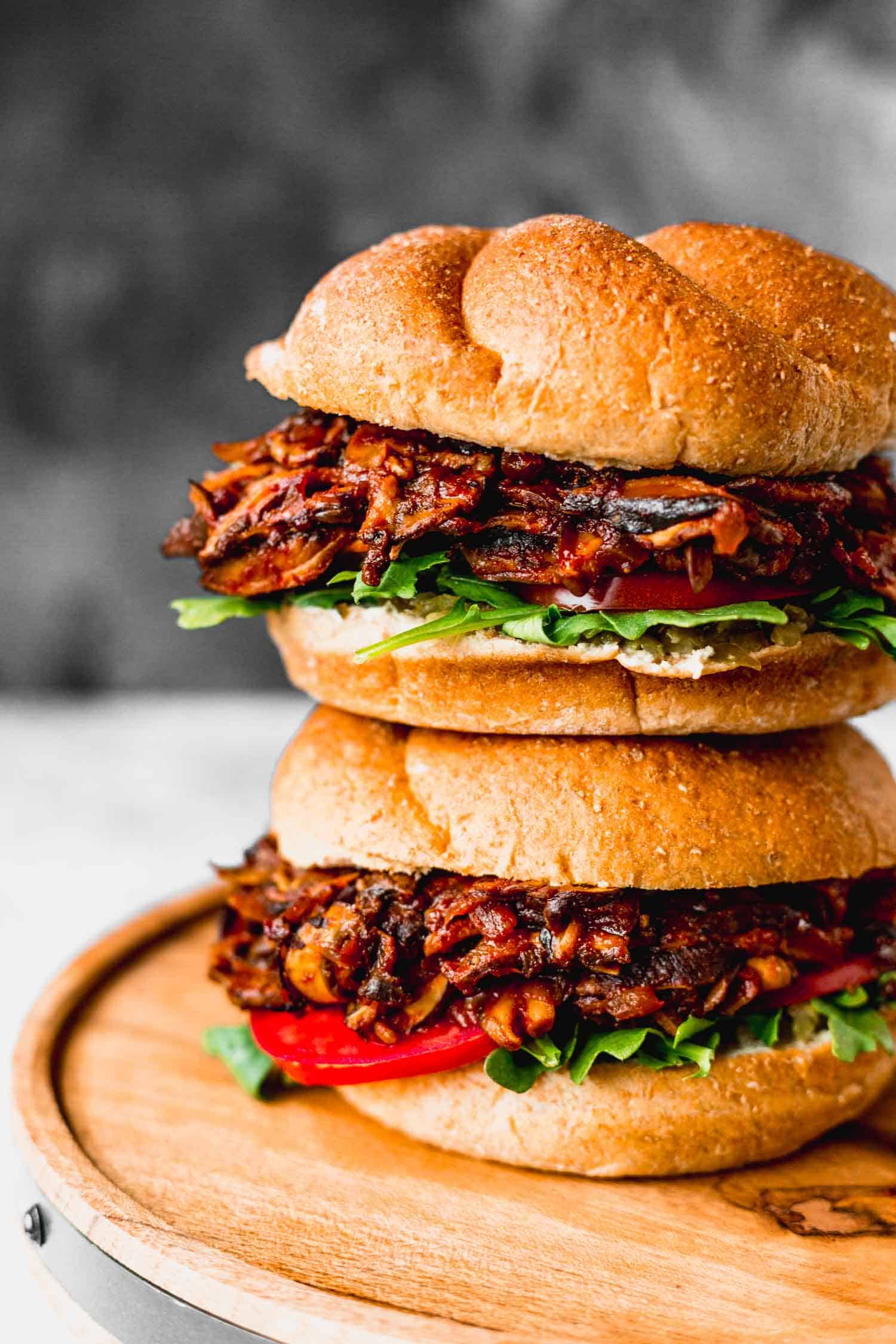 Article image from – beautifulingredient
By the way, this recipe knocked my socks clean off. Full of flavor and texture while being simple to make, this is just one of many recipes from this cookbook that I have trouble keeping my socks on with.
11. Grilled Corn with Sriracha Aioli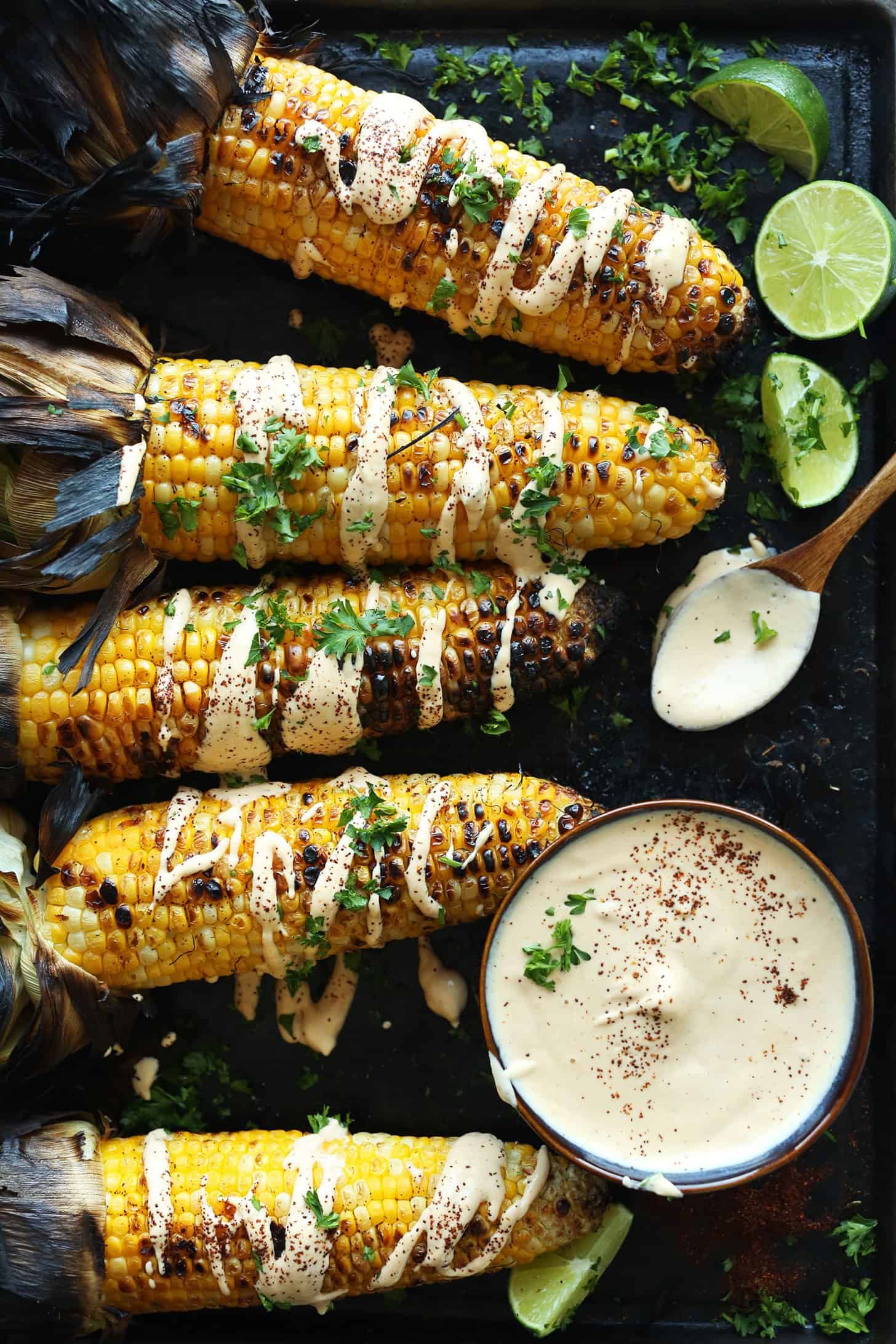 Article image from – minimalistbaker
Perfect grilled corn with a savory, spicy sriracha aioli. The perfect summer side dish or snack.
12. Rainbow Grilled Veggie Kebabs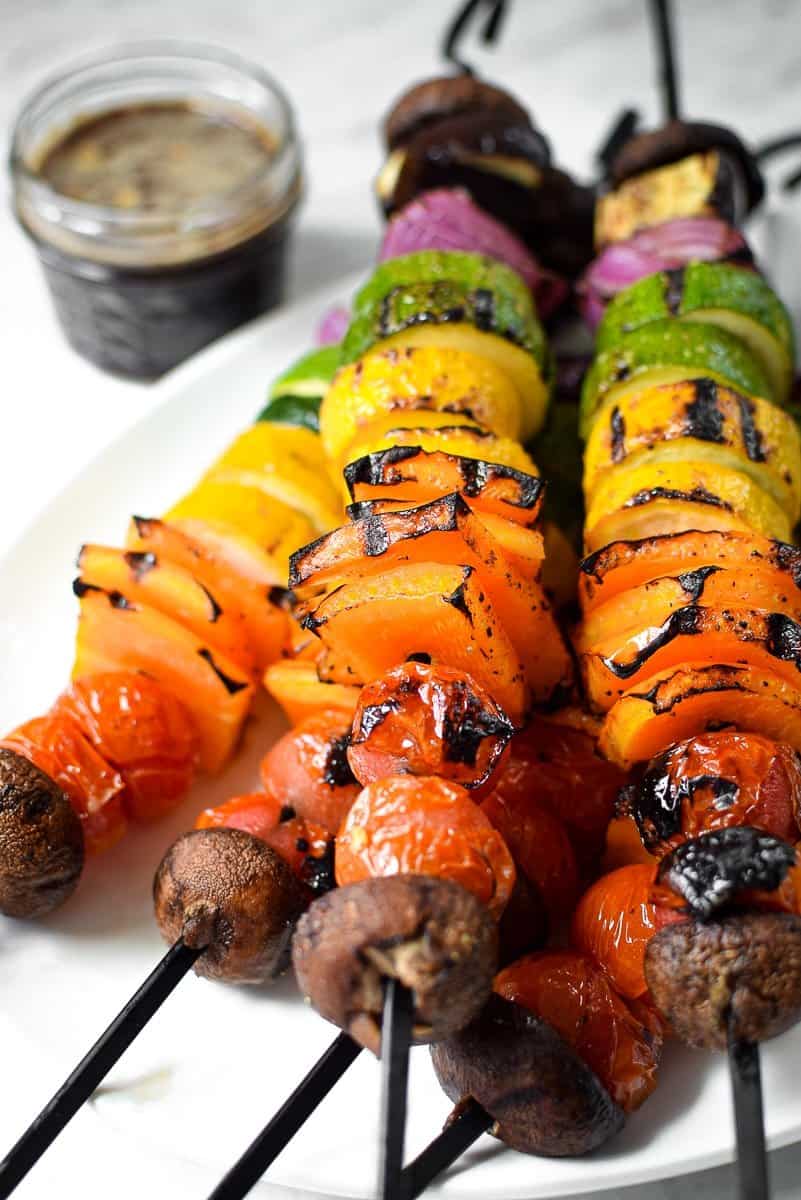 Article image from – emilykylenutrition
Taste the rainbow with these beautiful plant-based Rainbow Grilled Vegan Veggie Kebab Skewers that are naturally vegan, dairy-free, gluten-free, nut-free, Paleo, allergen-friendly and packed with antioxidants, dietary fiber, and important vitamins & minerals.
13. Sweet and Spicy Grilled Tofu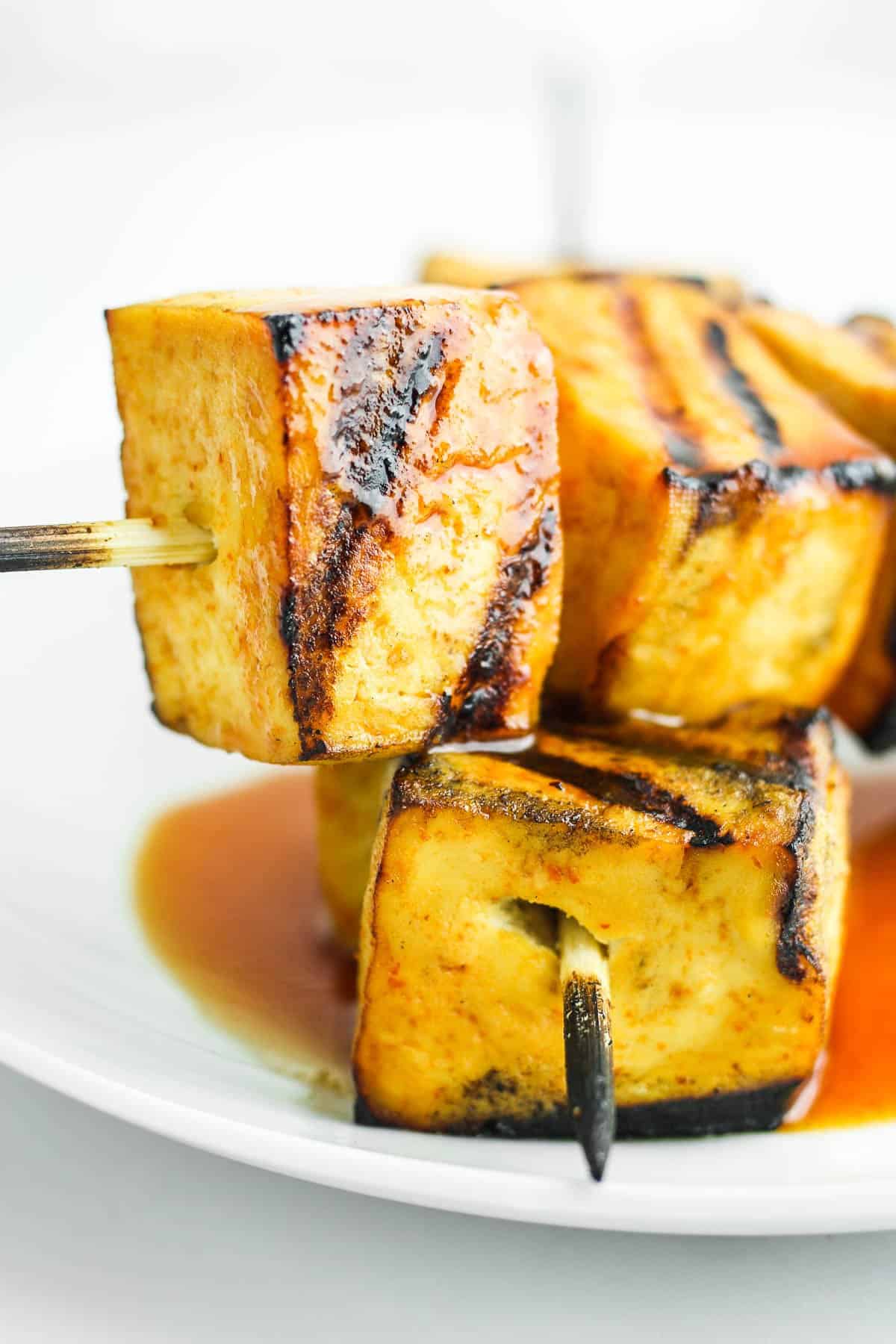 Article image from – thefitchen