These 13 Healthy Vegan Snack Bar Recipes make a great sweet treat, especially to give to your kids after school.
Browse our other vegan recipes.
1. Cranberry Chia Vegan Snack Bars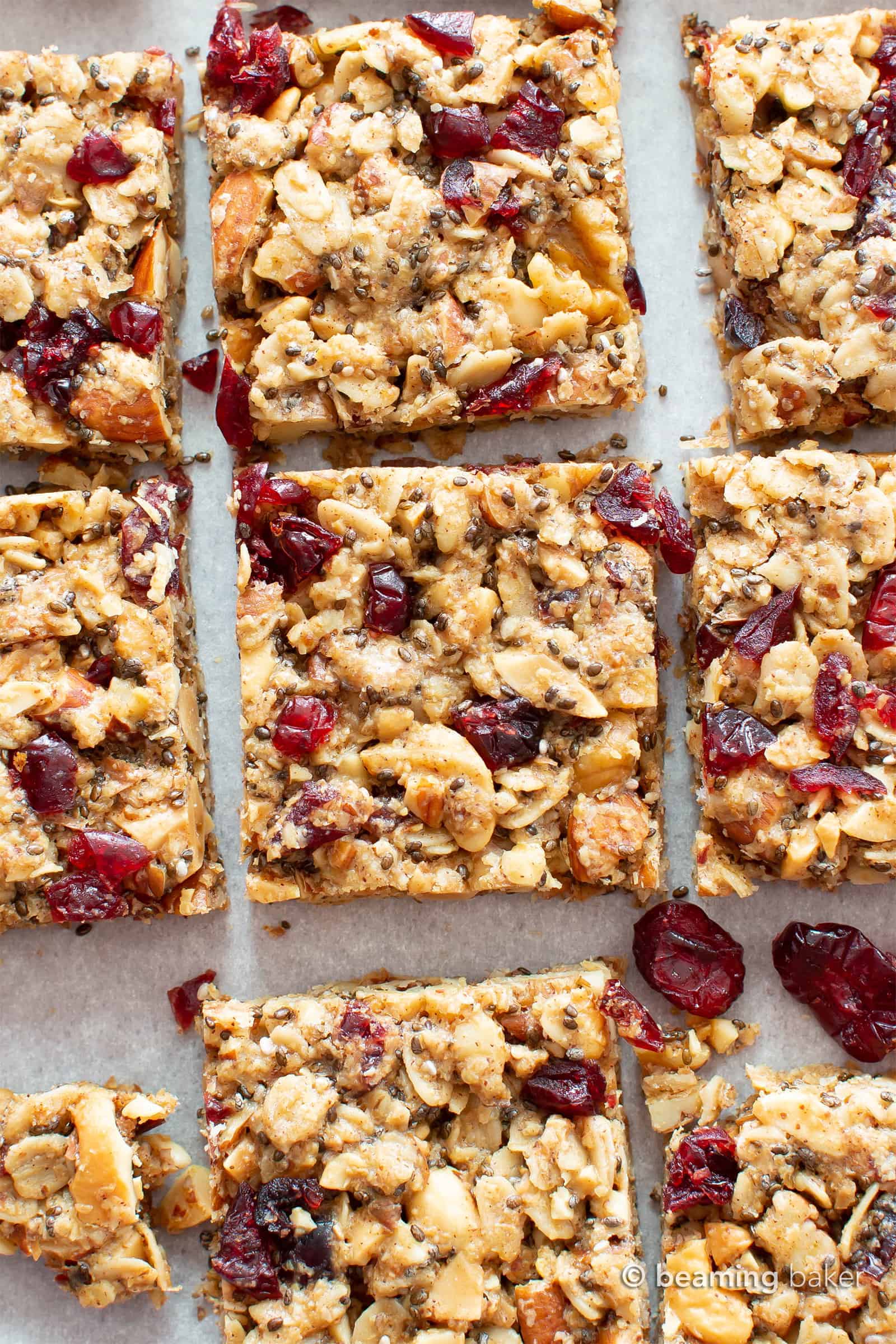 Article image from – beamingbaker
Cranberry Chia Gluten Free Vegan Snack Bars: this healthy vegan snack bars recipe yields chewy & satisfying bars! The best vegan snack bars recipe—packed with chia & flax to keep you full! Gluten-Free, Vegan, Healthy.
2. No-Bake Cookie Dough Bars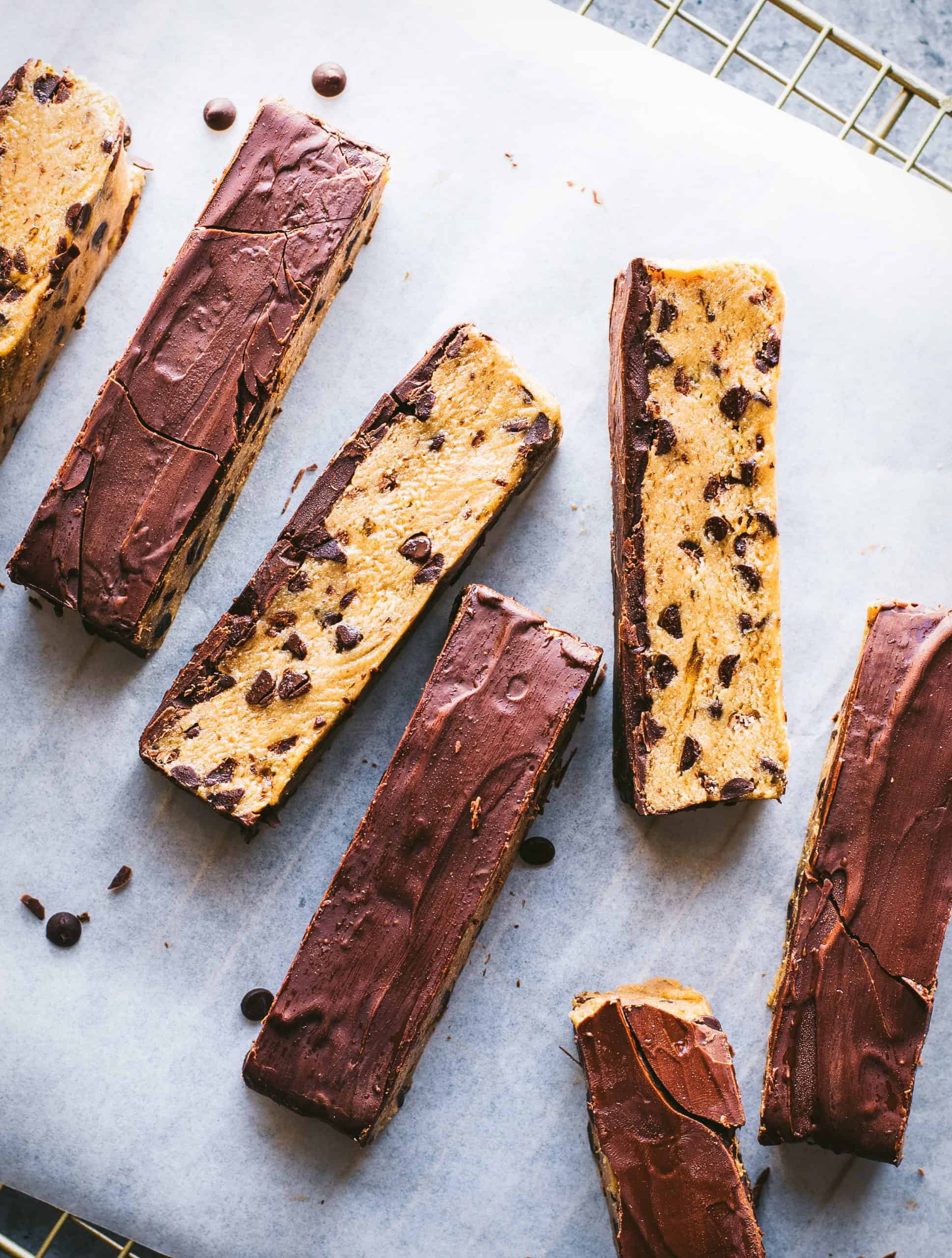 Article image from – rainbowplantlife
The BEST cookie dough bars you will ever try! Made with just six ingredients, these cookie dough bars are an easy no-bake treat to satisfy your sweet tooth. Plus, they're vegan, gluten-free, nut-free, and oil-free so they're a healthy, allergen-friendly, feel-good treat.
3. No Bake Snack Bars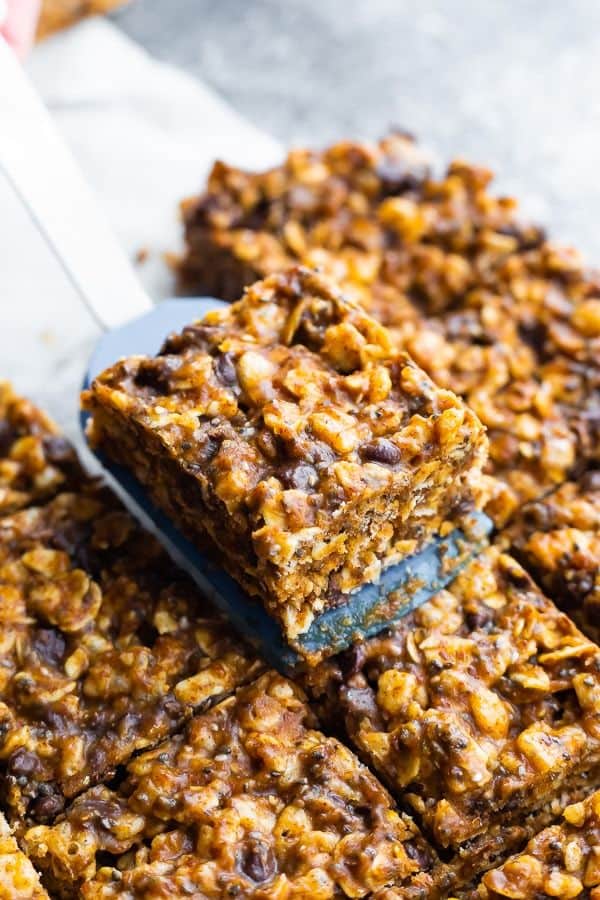 Article image from – sweetpeasandsaffron
These no bake healthy snack bars are a delicious treat made with wholesome ingredients. The perfect way to satisfy your sweet tooth without overdoing it! 
4. Vegan Blueberry Oat Bars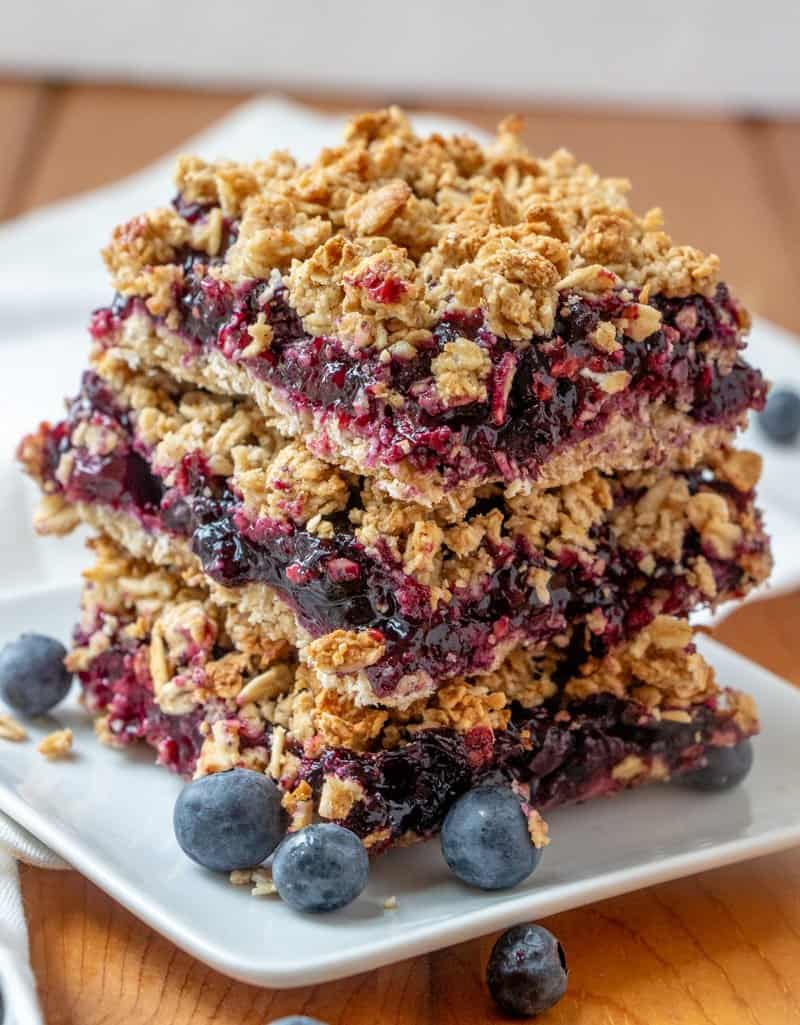 Article image from – happyhealthymama
If you are looking for a bar recipe that uses fresh fruit and can pass as dessert, a snack, or breakfast, this is your recipe. These Vegan Blueberry Oat Bars are filled with fresh blueberries, hearty oats, and are so delicious!
5. Breakfast Banana Bars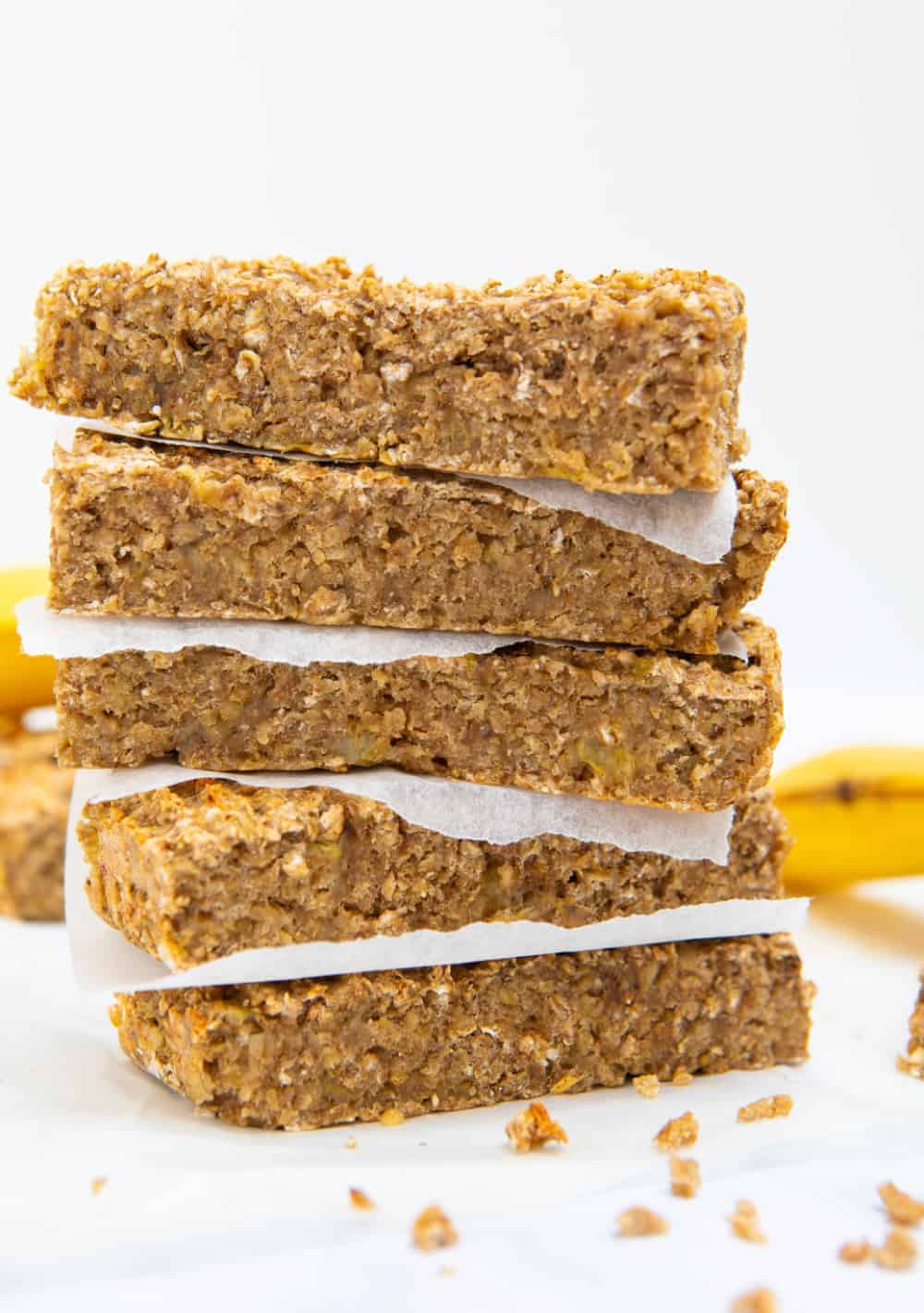 Article image from – healthylivingjames
Super easy 3 ingredient gluten free & vegan Breakfast Banana Bars for on the go!
6. Chocolate Pistachio Healthy Vegan Snack Bars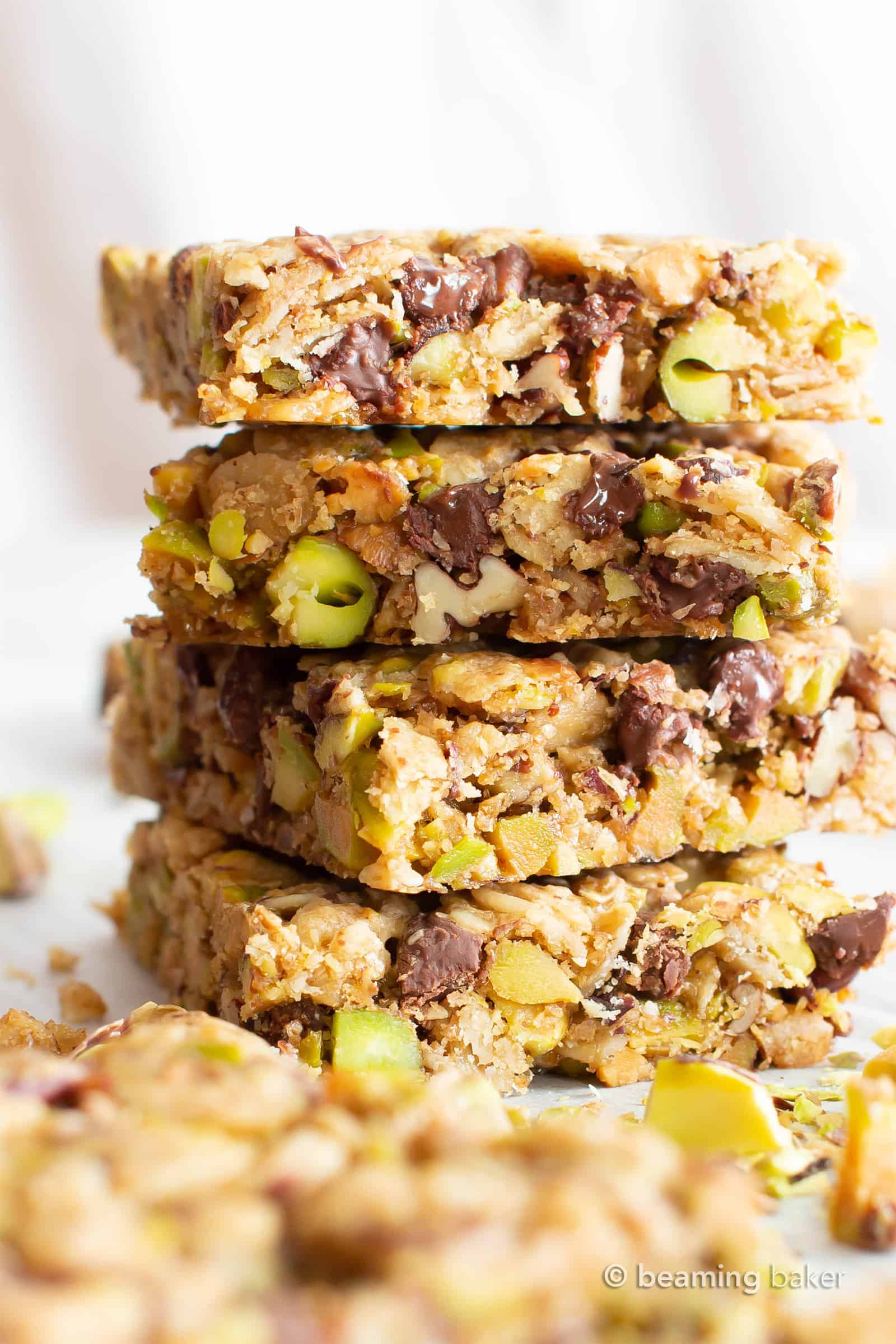 Article image from – beamingbaker
Soft & chewy gluten free vegan snack bars packed with chocolate & pistachios! The perfect nutty snack
7. Chocolate Granola Bars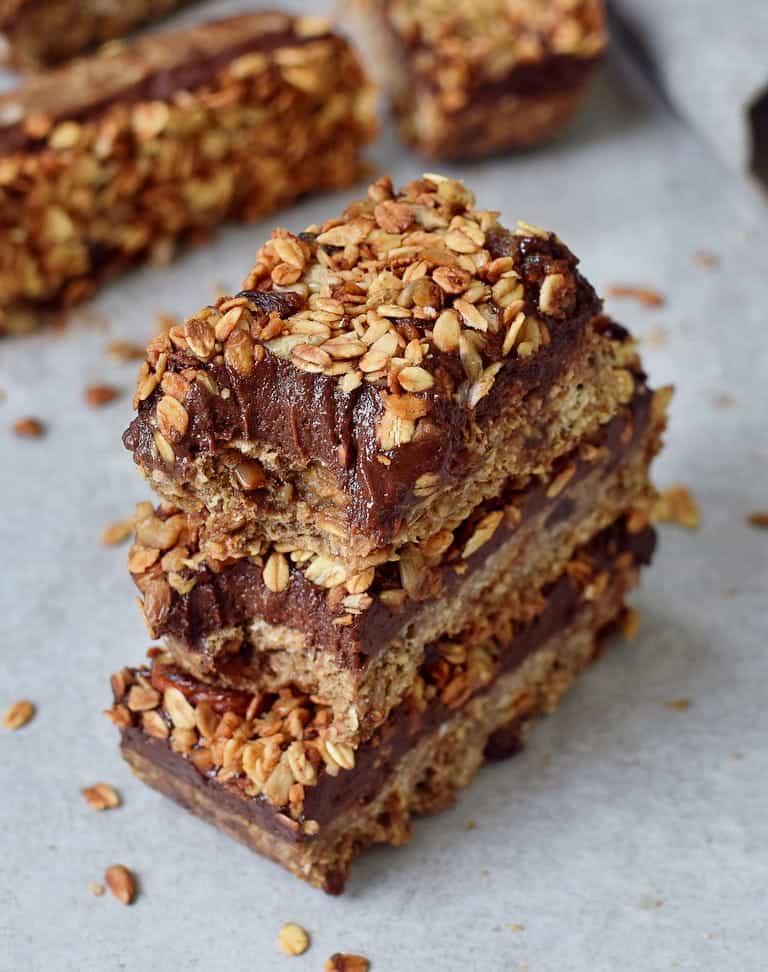 Article image from – elavegan
These delicious chewy homemade chocolate granola bars are great for breakfast or as a healthy snack. 
8. Pecan Pie Bars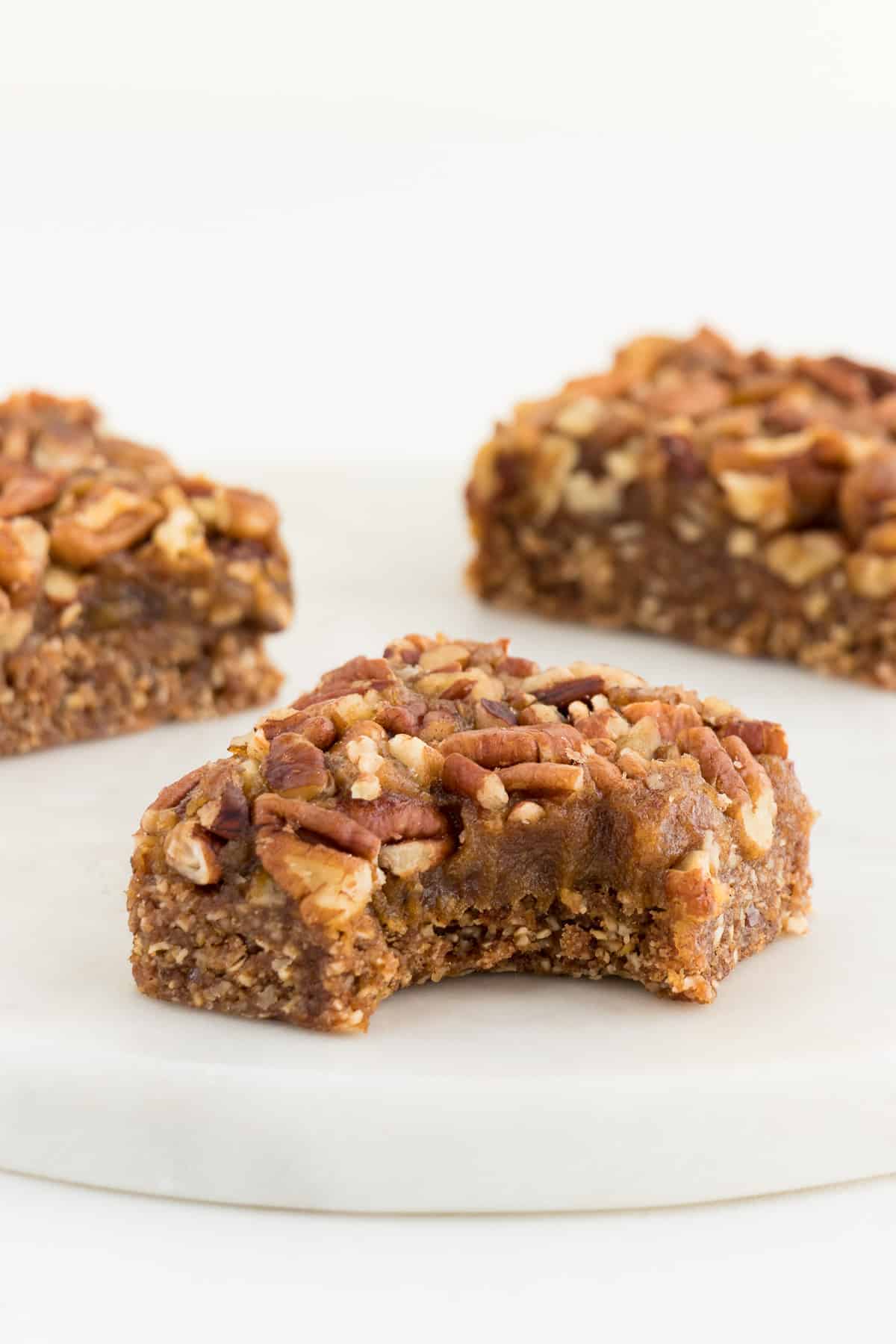 Article image from – purelykaylie
These no bake pecan pie bars are the PERFECT dessert for the holiday season! Enjoy a soft, chewy, cinnamon-flavored bar topped with smooth caramel and crushed pecans. 
9. Cherry Almond Snack Bars
Article image from – runningwithspoons 
These cherry almond oat bars are so tender and "buttery" that you'd never guess they're made without any flour or butter! A combination of oats and almond flour gives them an irresistibly tender crust, which pairs beautifully with an easy homemade cherry chia seed jam. A delicious gluten-free and vegan snack.
10. Chocolate Tahini Bars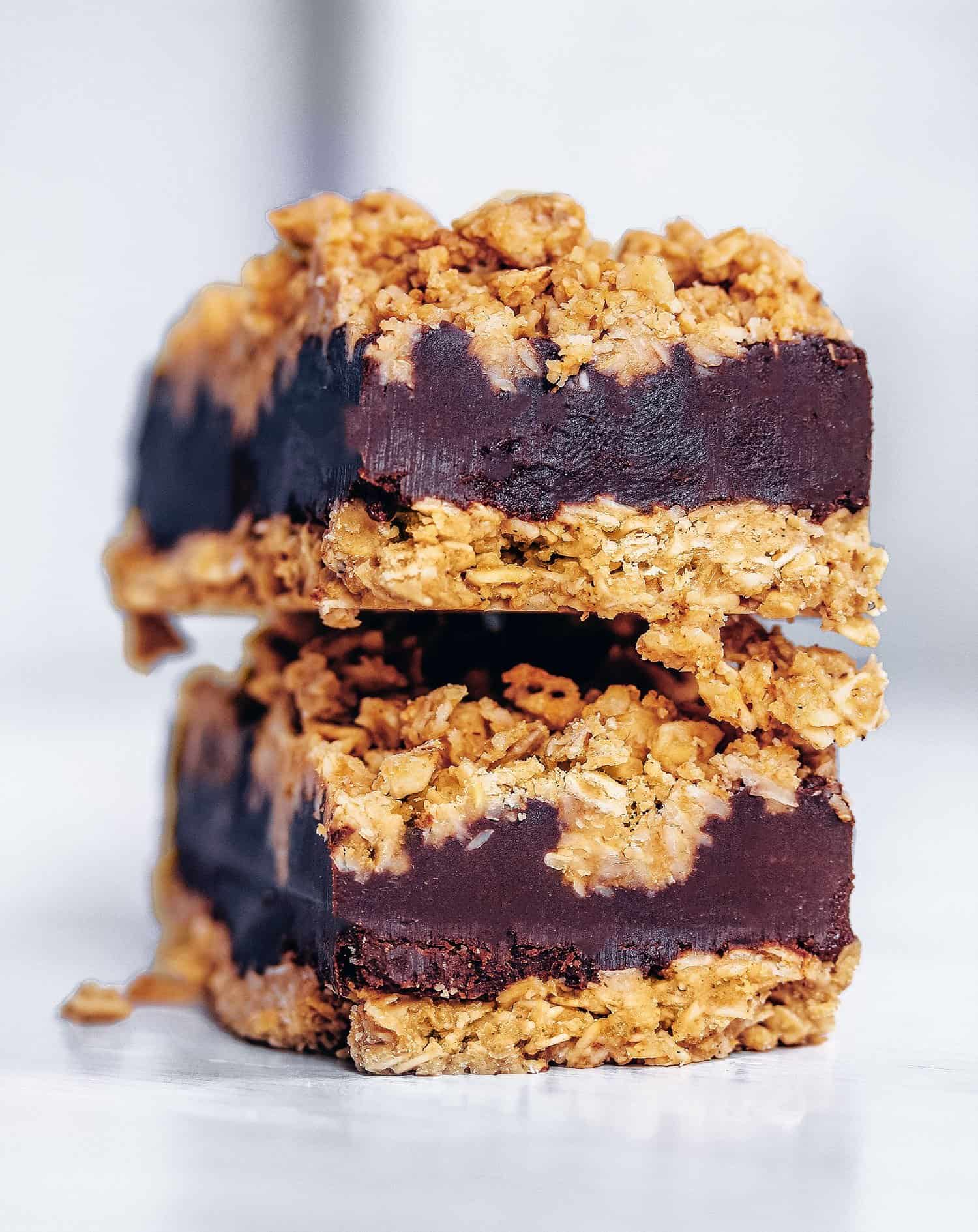 Article image from – nadiashealthykitchen
These no-bake chocolate tahini oat bars are the perfect, no fuss, quick and easy treat that takes no time to prepare so you can spend more time out in the sun taking advantage of the lovely weather while it lasts.
11. Carrot Cake Breakfast Bars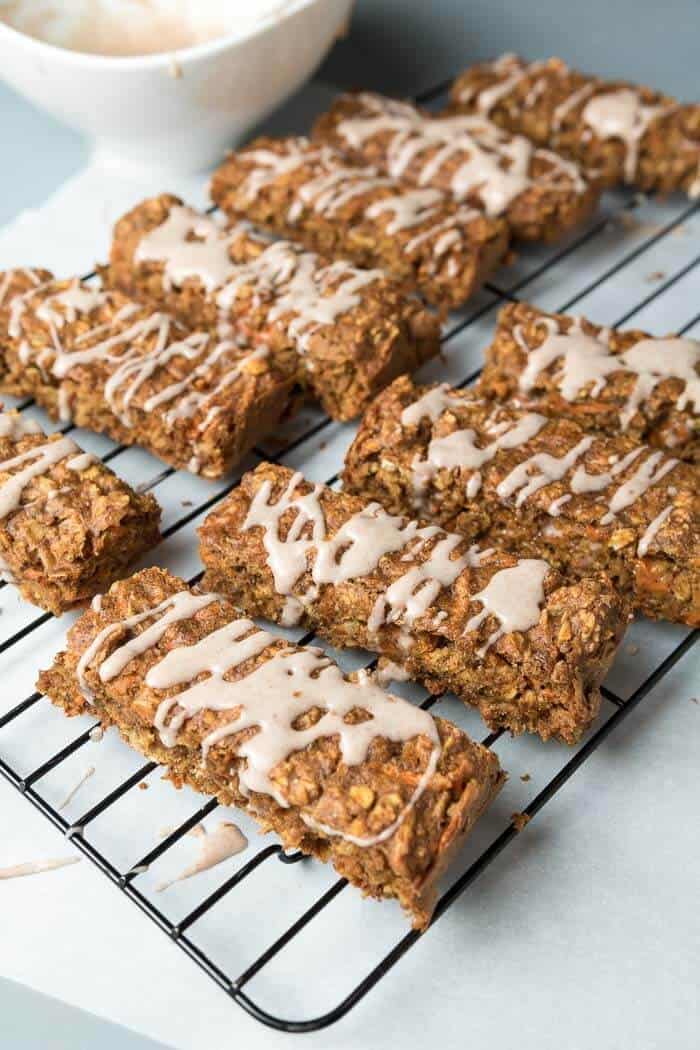 Article image from – infinebalance
A healthy take on carrot cake for quick and tasty on the go breakfast.
12. Pumpkin Chickpea Blondies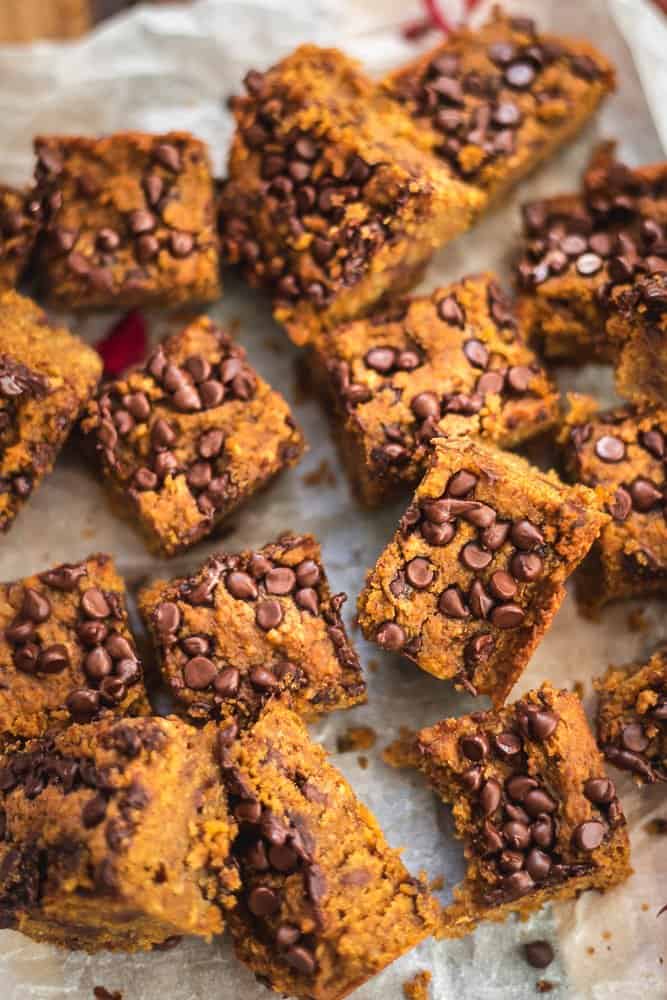 Article image from – twospoons
Pumpkin chickpea blondies. Healthy and gluten-free. They're sweet, moist, chocolatey, fall-spiced and oh so cozy. Enjoy as an afternoon snack or dessert.
13. Superfood Chocolate Quinoa Bars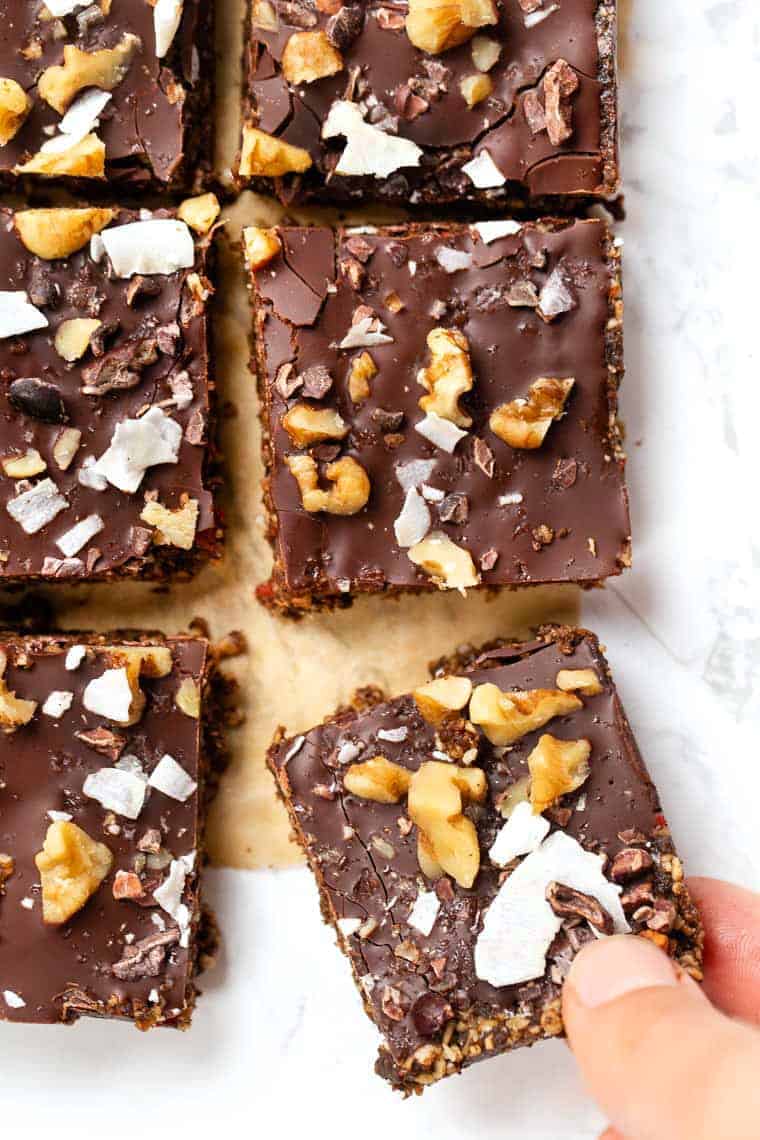 Article image from – simplyquinoa
These healthy superfood chocolate quinoa bars are a tasty little snack that is packed with energizing ingredients. Great for on the go or before a workout!