Hummus is a perfect source of protein, especially to vegans. From avocado hummus, to garlic hummus. Enjoy 15 Healthy Homemade Hummus Recipes.
Browse our other healthy recipes.
1. Creamy Avocado Hummus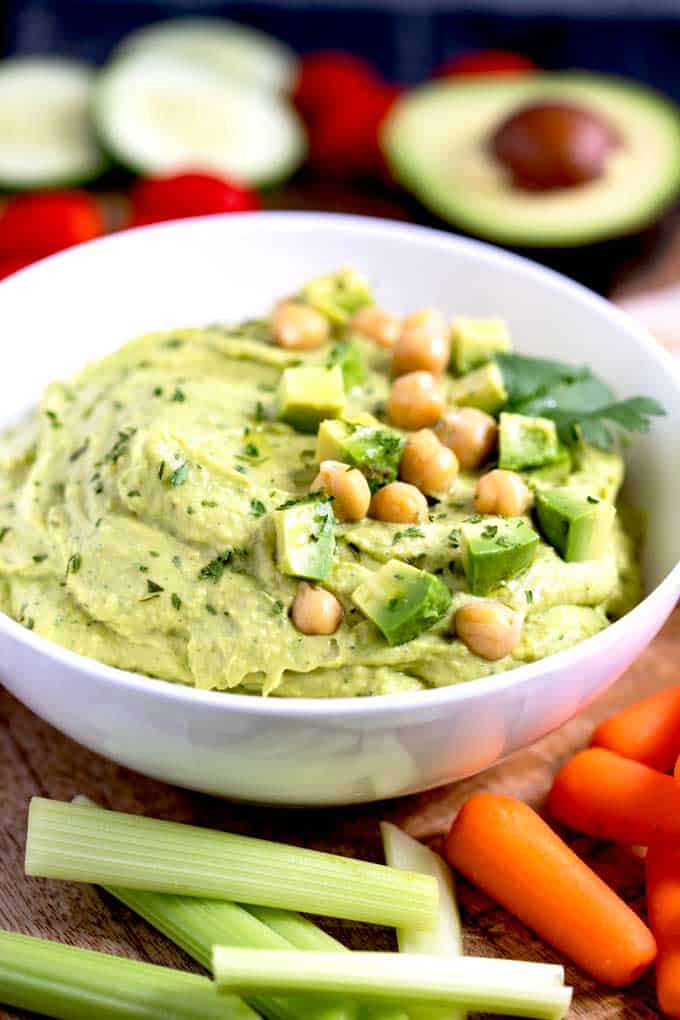 Article image from – lemonblossoms
This easy to make homemade hummus is creamy, smooth and so tasty! This hummus recipe is made in 10 minutes and can be used as a spread for sandwiches or for dipping veggies, pita chips and crackers.
2. Spinach Artichoke Hummus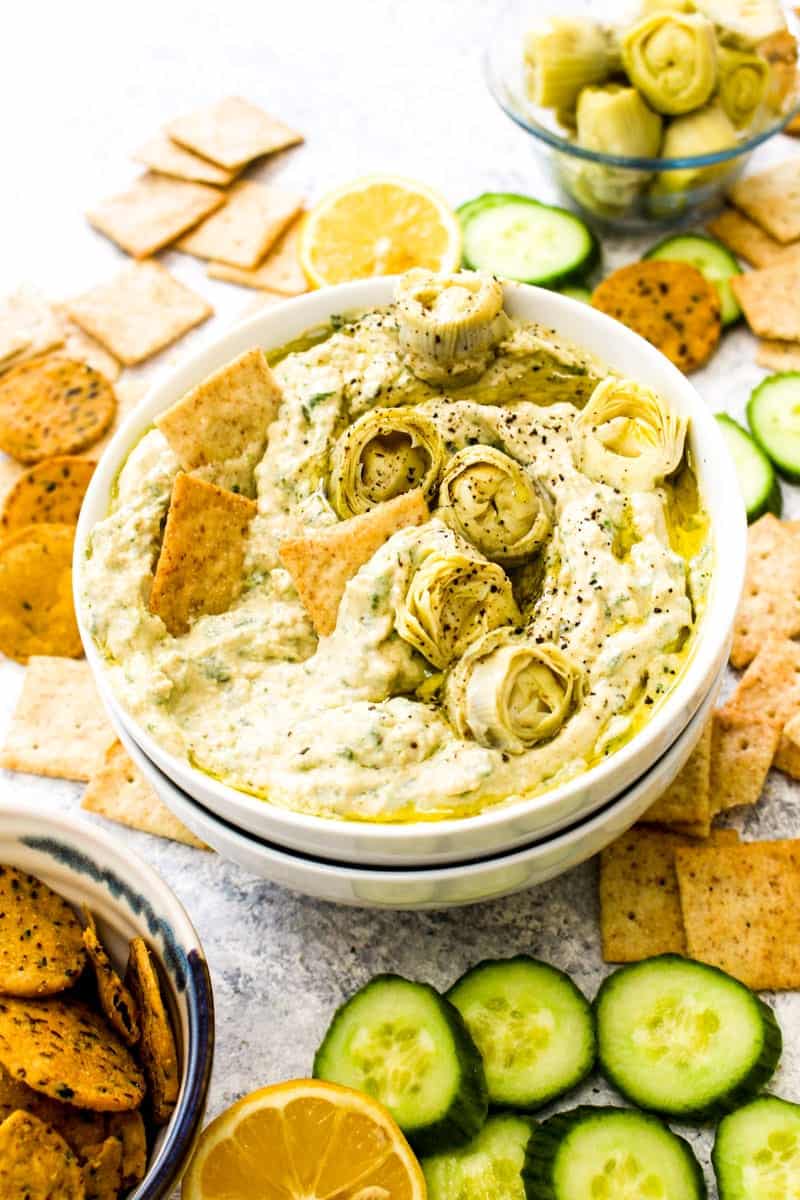 Article image from – darngoodveggies
This Spinach Artichoke Hummus is a creamy dreamy fusion of two of the best dips around! Spinach artichoke dip and hummus had a baby and it is the golden child.It is a silky smooth hummus that the store bought tubs can't hold a candle to, flecked with salty sweet artichokes and fresh spinach with a kiss of good olive oil and a squeeze of bright lemon. 
3. Spicy Jalapeno Hummus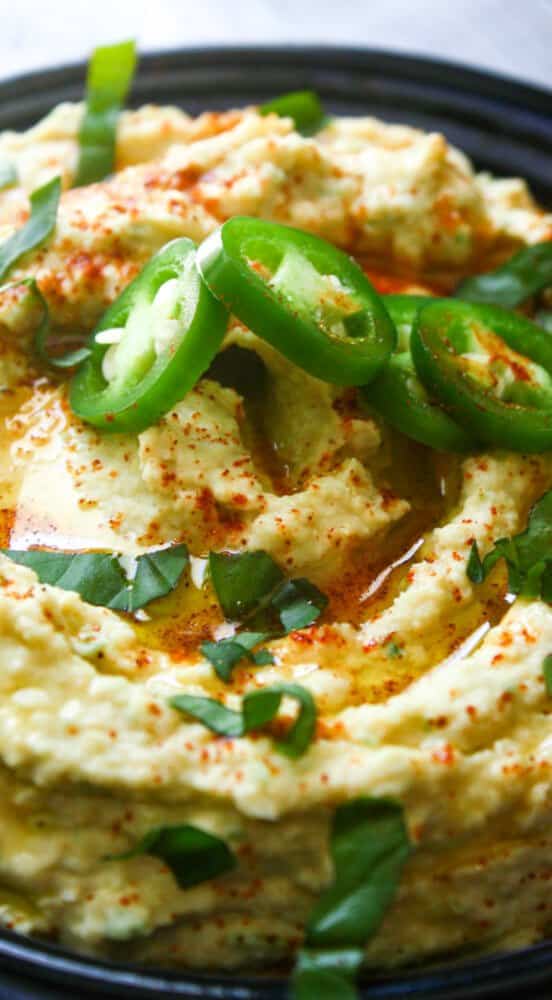 Article image from – dailyappetite
This Jalapeno Hummus recipe is a smooth homemade hummus with fresh jalapenos for a spicy kick. Quick and Easy to make in a blender or food processor. 
4. Spinach Avocado Hummus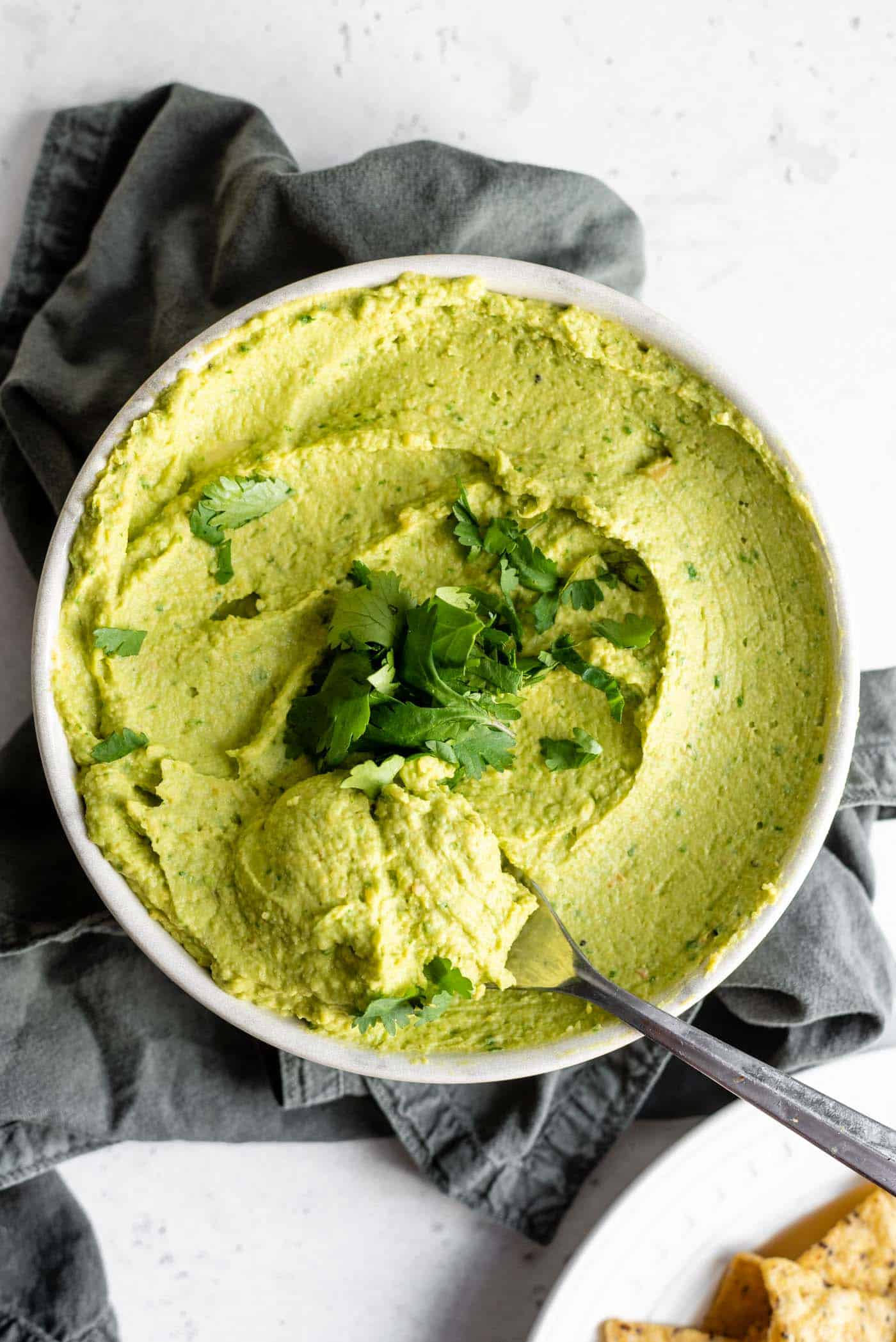 Article image from – runningonrealfood
Creamy and delicious avocado hummus that's perfect for dipping tortilla chips in or spread in wraps and sandwiches. It also works well for topping baked sweet potatoes, roasted veggies, buddha bowls and salads. 
5. Caramelized Onion Hummus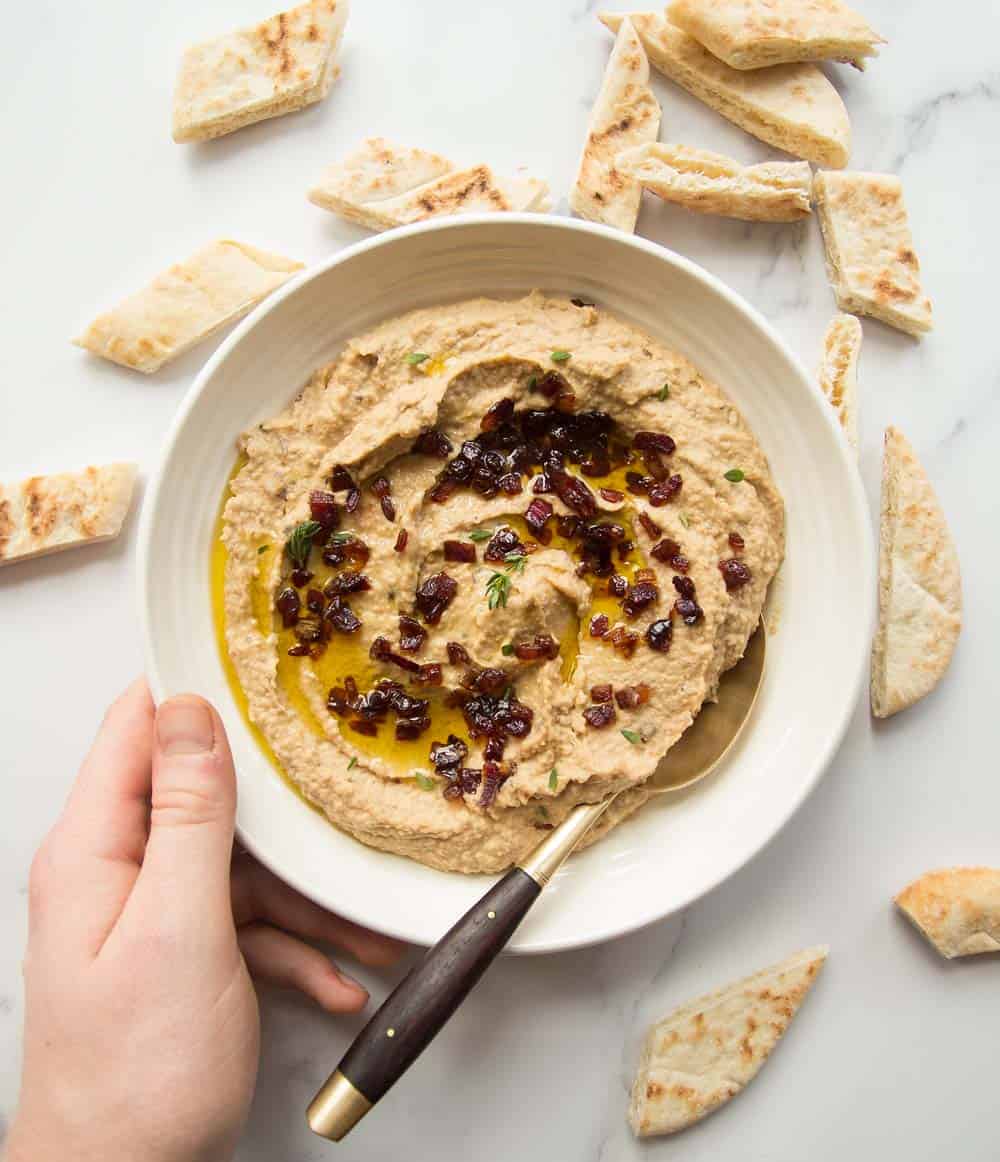 Article image from – dontgobaconmyheart
There's so many different variations of Hummus, but Caramelized Onion Hummus truly is the god among them. Better still, it couldn't be easier to make!
6. Spicy Olive Hummus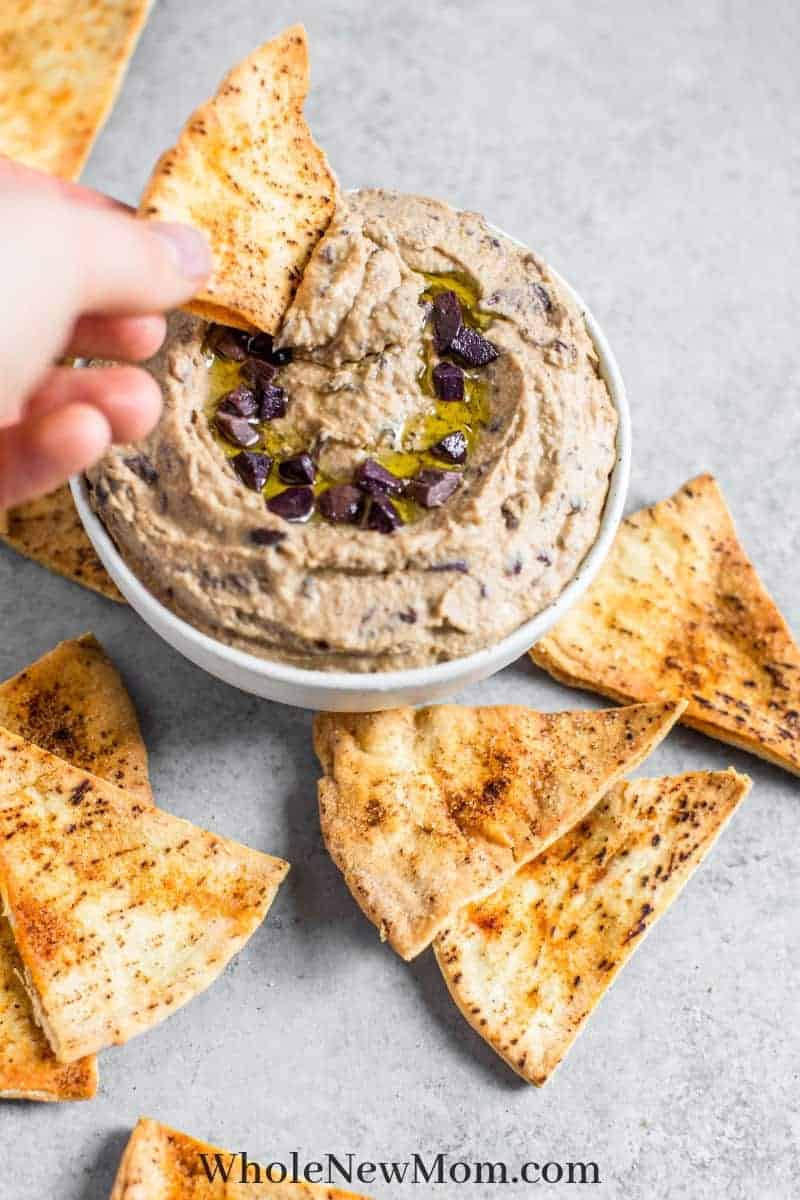 Article image from – wholenewmom
Do you love olives and hummus? This Spicy Olive Hummus Recipe is the perfect blending of kalamata olives and creamy hummus, plus it's sesame free so it works for almost any special diet–and it has just the right amount of kick! 
7. Olive Hummus
Article image from – contentednesscooking
Here is my new Olive Hummus recipe. Yes you heard right, olives and hummus. What sounds like an unusual combination is actually a match made in heaven. With simple, fresh ingredients you can make yourself this stunning dip in no time.
8. Dill Pickle Hummus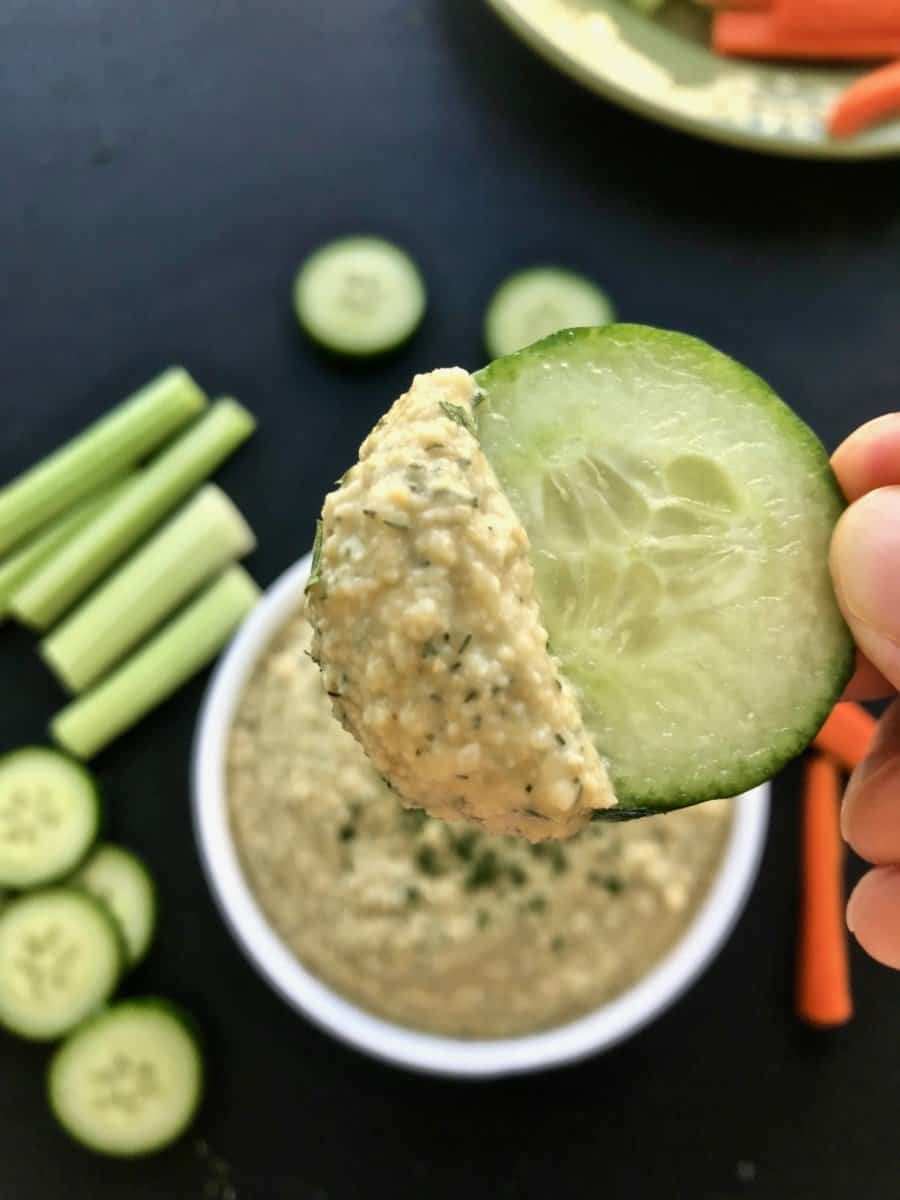 Article image from – breesveganlife
This dill pickle hummus is vegan, oil free, and gluten free. It is super healthy, easy to make, and absolutely delicious! 
9. Lemon Dill Hummus
Article image from – noracooks
This Lemon Dill Hummus is great for dipping or spreading, and tastes so bright and fresh. Perfect for warm weather!
10. Smoky Roasted Eggplant Hummus 
Article image from – vanillaandbean
Roasted eggplant and smoky paprika pair with hummus to create complex and rich flavors. Use Smoky Roasted Eggplant Hummus as a spread or dip for snacking and sharing. This eggplant hummus recipe is quick to whip up and freezer friendly!
11. Edamame Hummus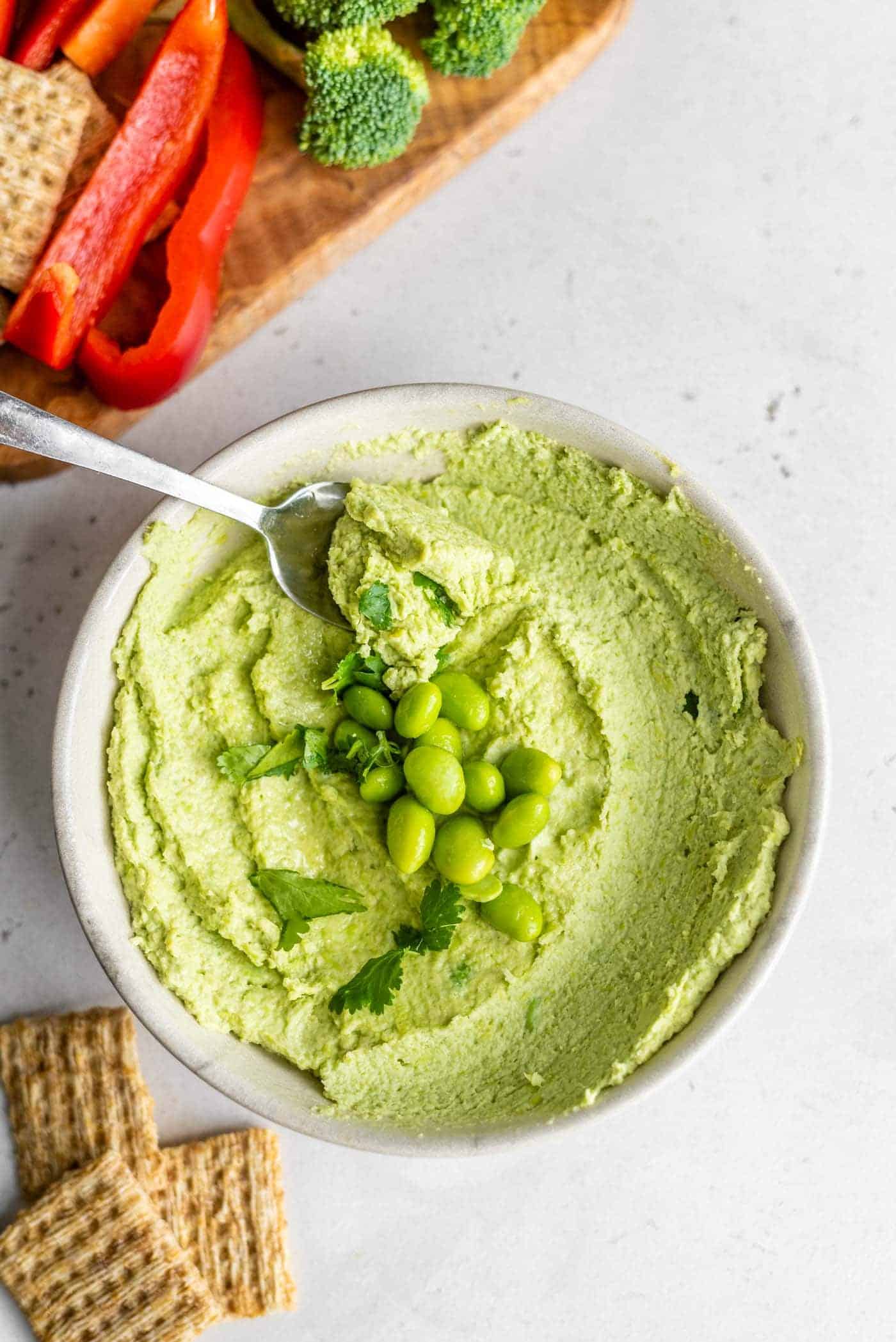 Article image from – runningonrealfood
This hummus is made with edamame instead of chickpeas for a twist on the classic Middle Eastern dip. Enjoy this spread as a dip for raw veggies, in sandwiches and wraps, on toast or scoop onto a salad or buddha bowl.
12. Roasted Red Pepper Hummus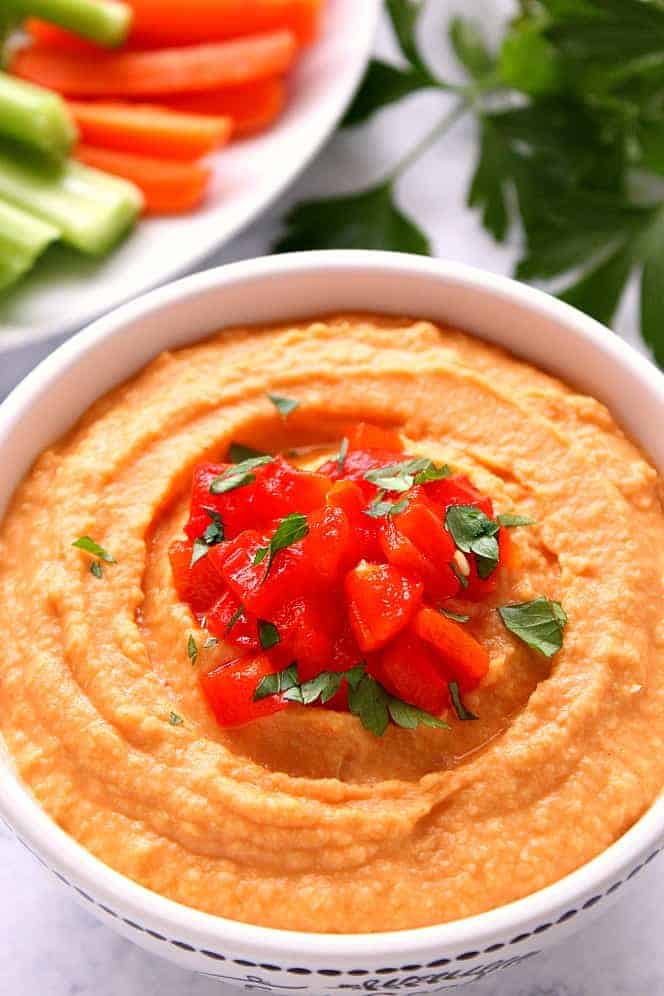 Article image from – crunchycreamysweet
Roasted Red Pepper Hummus is a quick and easy dip with roasted red peppers. Flavorful and so much better than store-bought! 
13. Cilantro Lime Hummus
Article image from – monkeyandmekitchenadventures
Calling all cilantro lovers, we've got a fun new twist on a classic dip!  This tasty Cilantro Lime Hummus is super addicting and packed full of zesty flavors. If you can't get enough cilantro and lime, then this hummus is right up your alley.
14. Green Hummus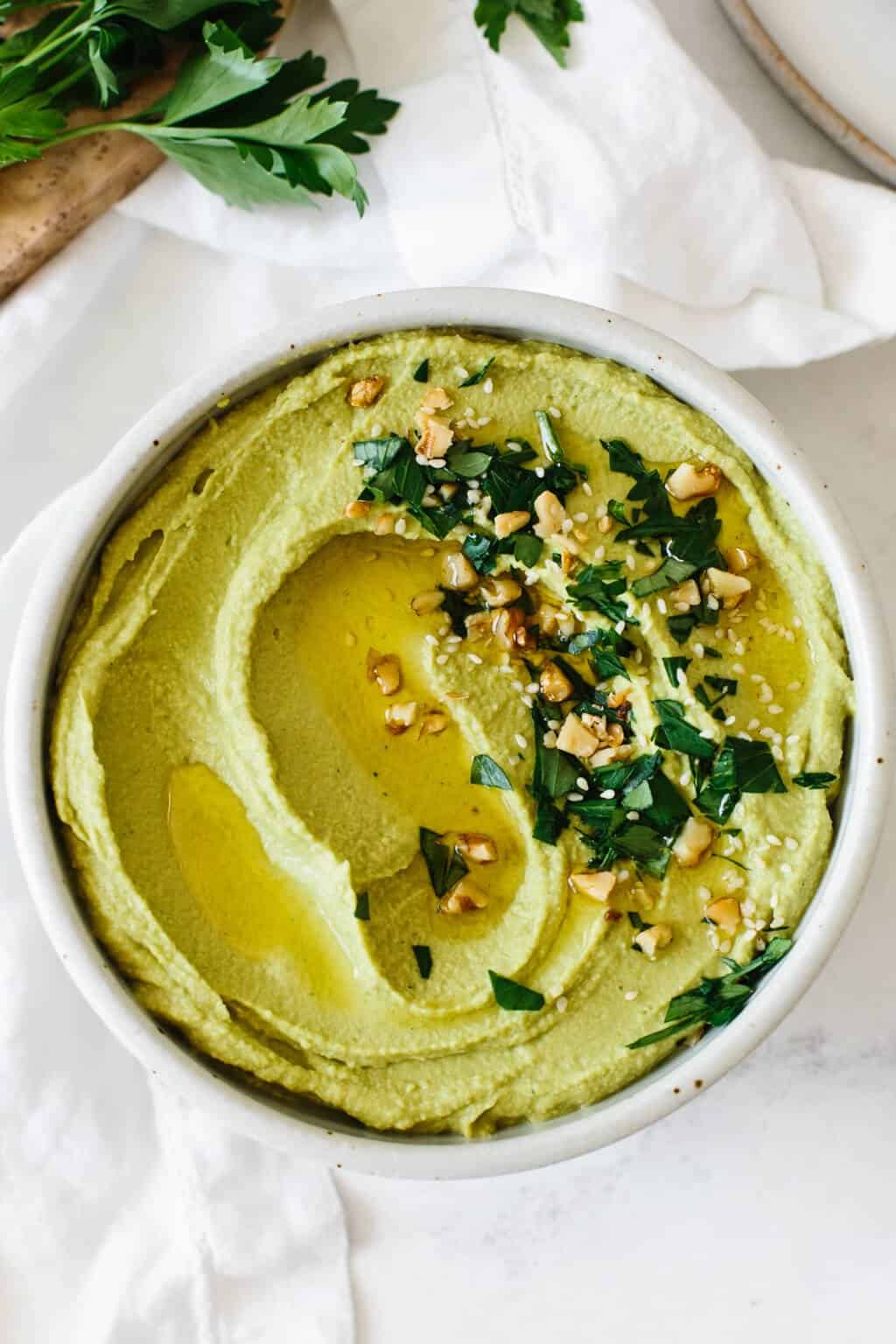 Article image from – downshiftology
Green hummus is creamy, delicious, and packed with herbs and veggies. It's a popular hummus recipe variation that's tasty as a snack or spread on a wrap.
15. The Best Hummus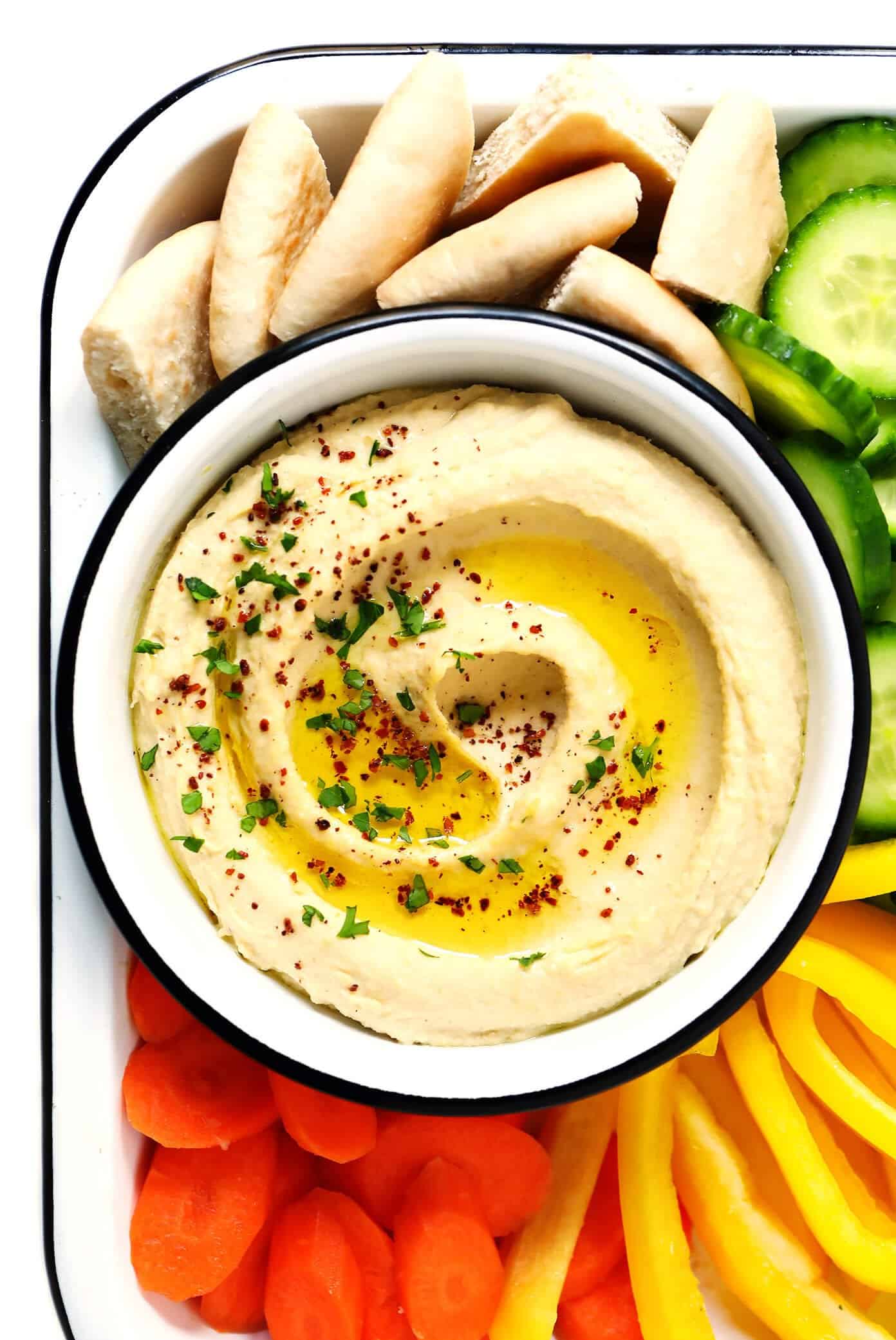 Article image from – gimmesomeoven
This homemade hummus recipe is quick and easy to make, super-smooth and creamy, and tastes so fresh and flavorful!