Do you want to make a nutritious meal this morning? Here are 15 Totally Delicious Vegan Breakfast Recipes to start your day off right.
Browse our other vegan recipes.
1. Simple Vegan Pancakes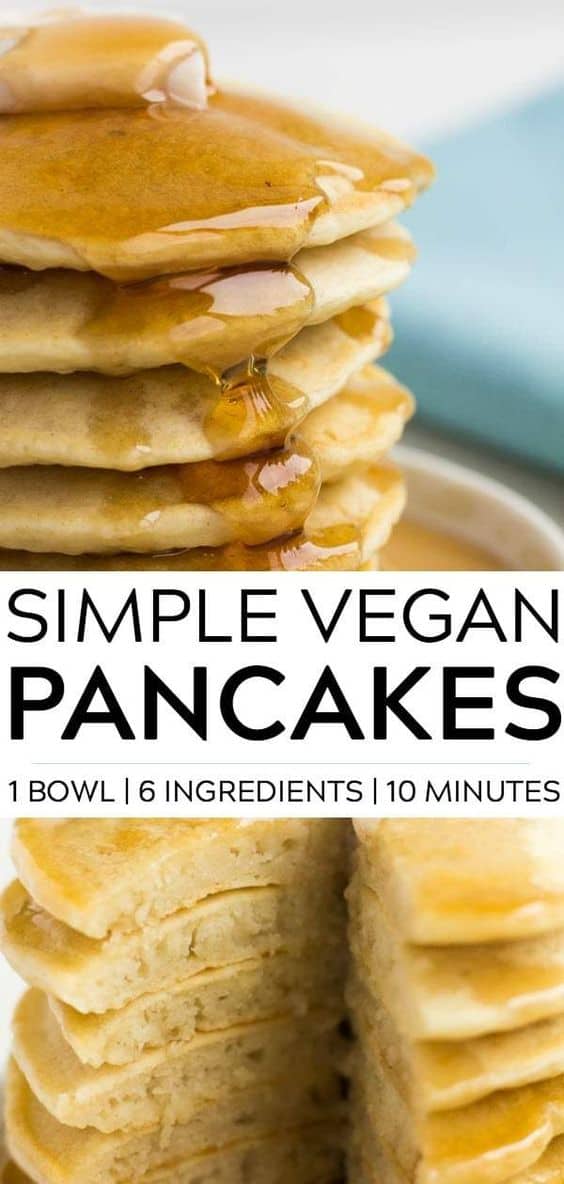 Article image from – noracooks
These simple vegan pancakes are light, fluffy and make the perfect weekend morning breakfast. Best of all, they are made with just 6 easy ingredients and 1 bowl! The recipe is easily doubled, tripled or even quadrupled.
2. Chickpea Scramble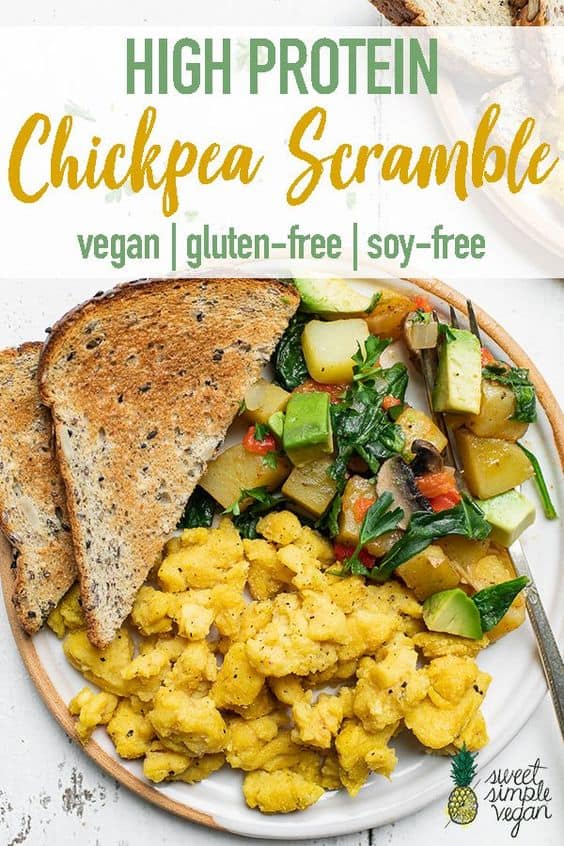 Article image from – sweetsimplevegan
Chickpea scramble is the perfect effortless vegan breakfast option. It's naturally soy and gluten-free, high in protein, and full of flavor. Plus, it requires just 5 ingredients and 10 minutes to make!
3. Vegan Crepes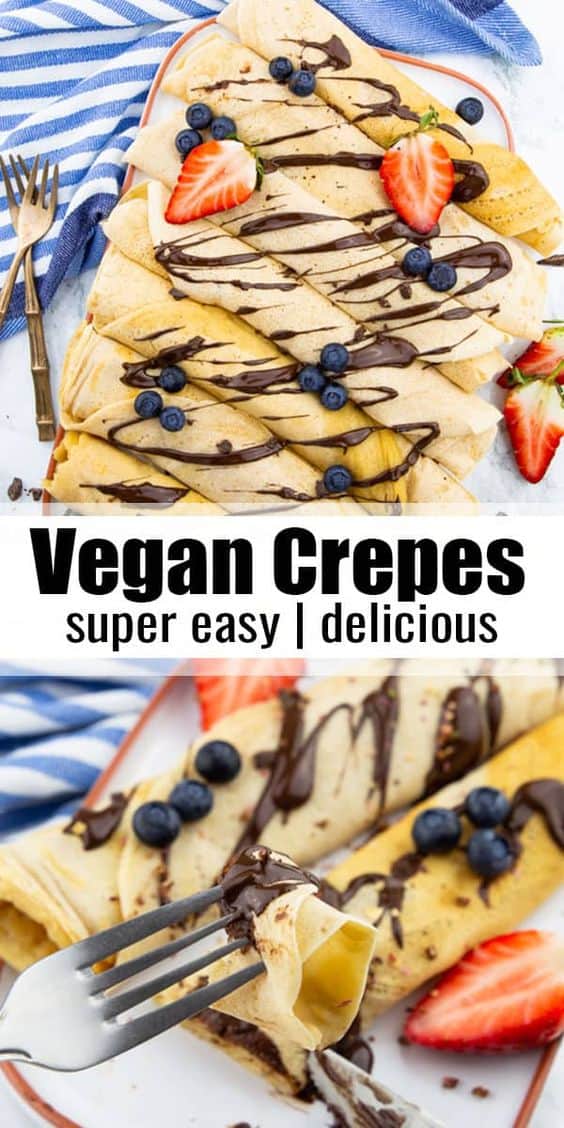 Article image from – veganheaven
Vegan crepes are not only super delicious but also really easy to make. And completely without eggs or milk. You can enjoy my vegan crepes with a sweet as well as with a savory filling. So yummy!
4. Vegan Blueberry Scones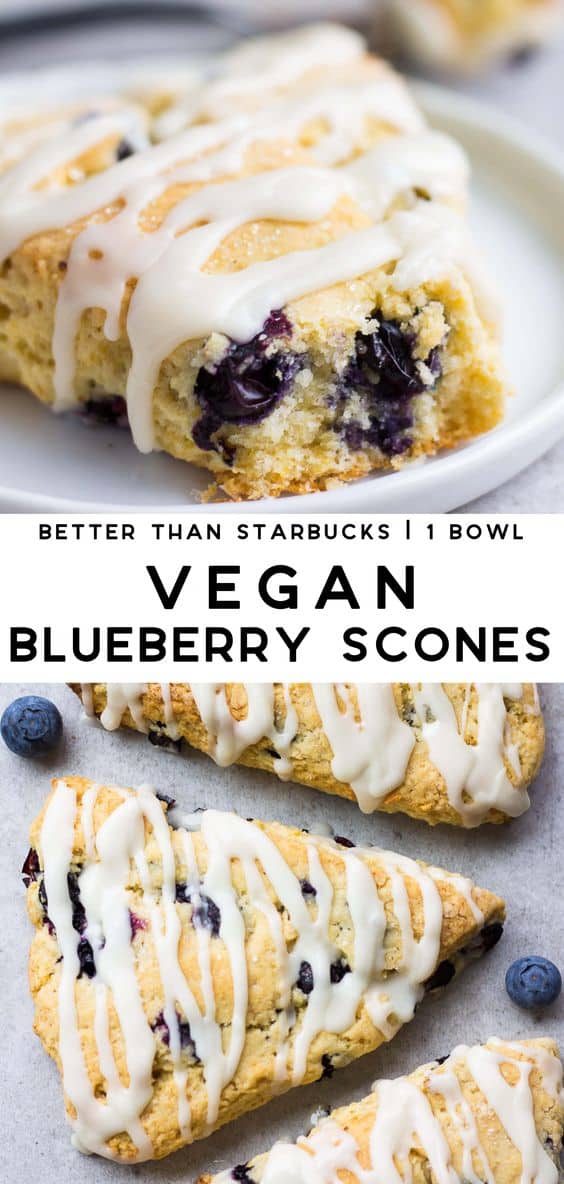 Article image from – noracooks
Tender, moist Vegan Blueberry Scones with simple glaze are a wonderful addition to any breakfast or brunch! Better than Starbucks!
5. Apple Cinnamon Overnight Oats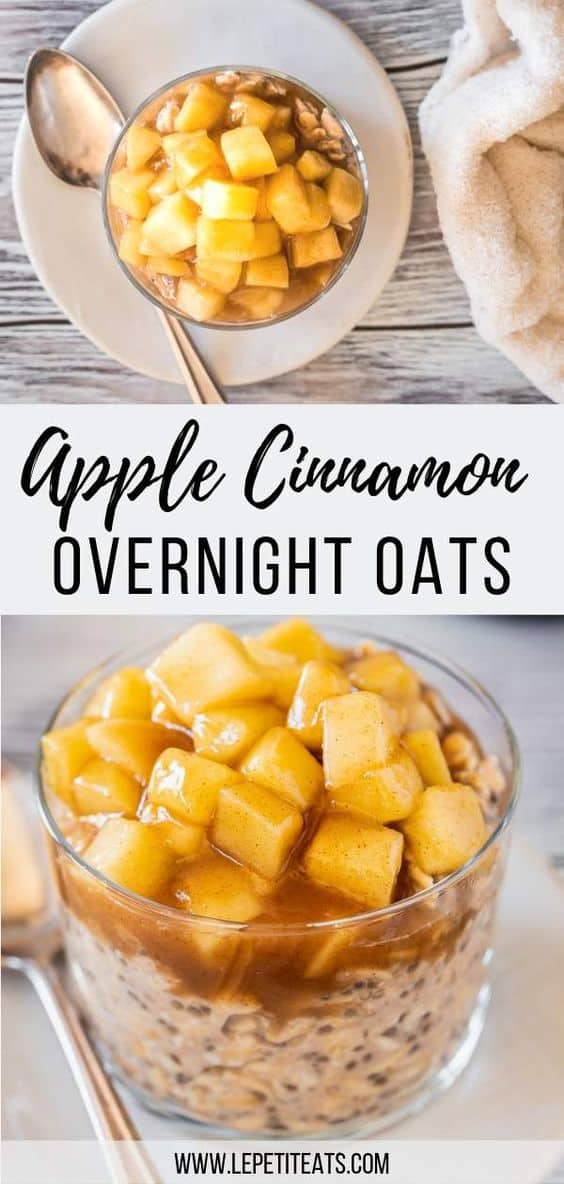 Article image from – lepetiteats
These apple cinnamon overnight oats are healthy and vegan, but you'll feel like you're eating apple pie for breakfast!
6. Banana Bread Pancakes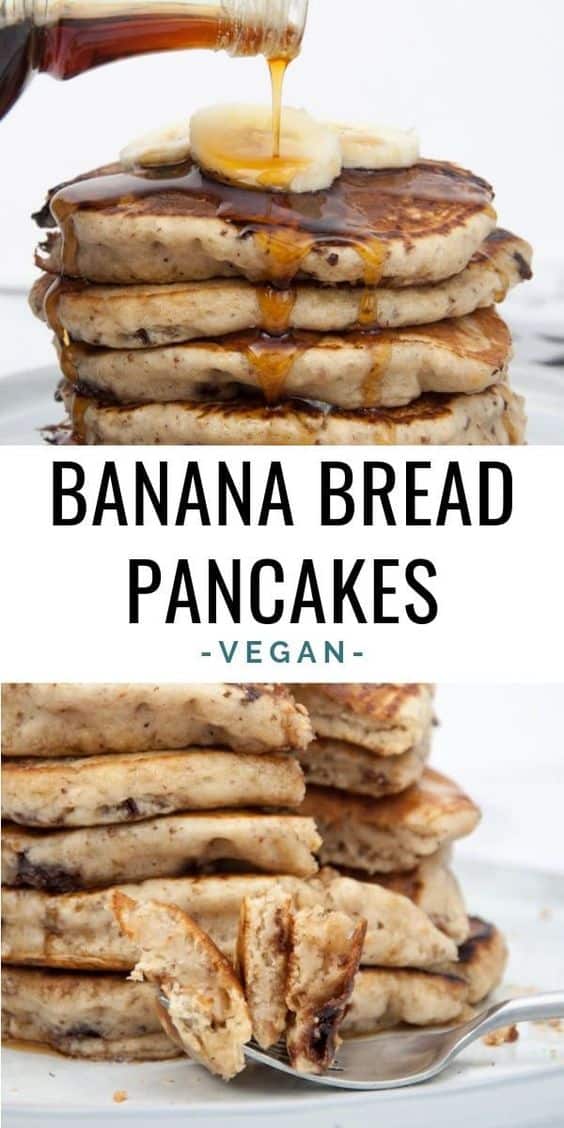 Article image from – elephantasticvegan
Looking for a dairy-free and egg-free pancake recipe? Then you'll love these vegan Banana Bread Pancakes with Chocolate Chunks! And you'll never have to decide between banana bread and pancakes again!
7. Vegan Cinnamon Rolls

Article image from – theloopywhisk
The fluffiest, softest, most decadent vegan cinnamon rolls you'll ever taste. With only 8 ingredients, this recipe couldn't be simpler – and it's entirely plant based! Vegan comfort food at its best.
8. Creamy Hazelnut & Coconut Porridge With Berry Compote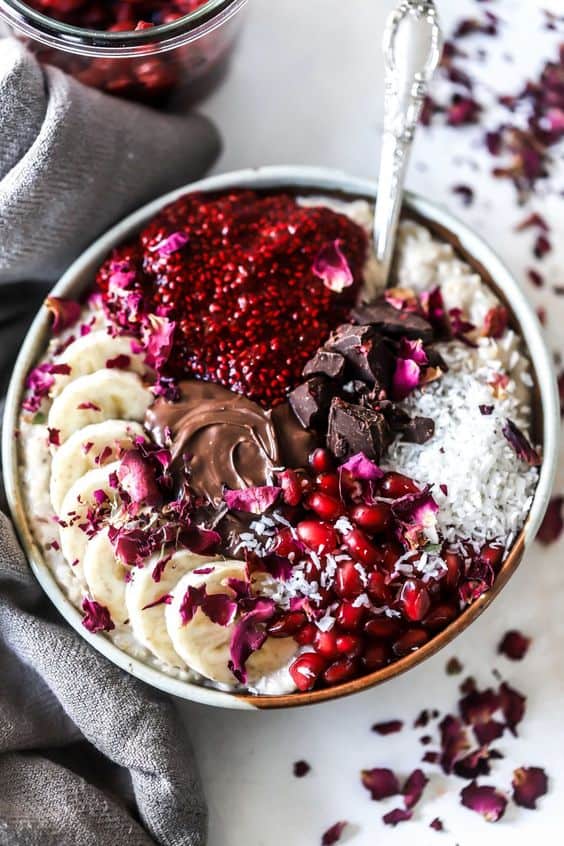 Article image from – charleyshealth
This porridge has a little bit of everything! Sweet, delicate, creamy oats with hints of hazelnut and chewy flecks of desiccated coconut. ALL the decadent toppings and then the sweet, slightly tangy chia berry jam (which is also delicious on toast and with some banana & PB slices as a quick snack!)
9. Vegan Chickpea Potato Breakfast Hash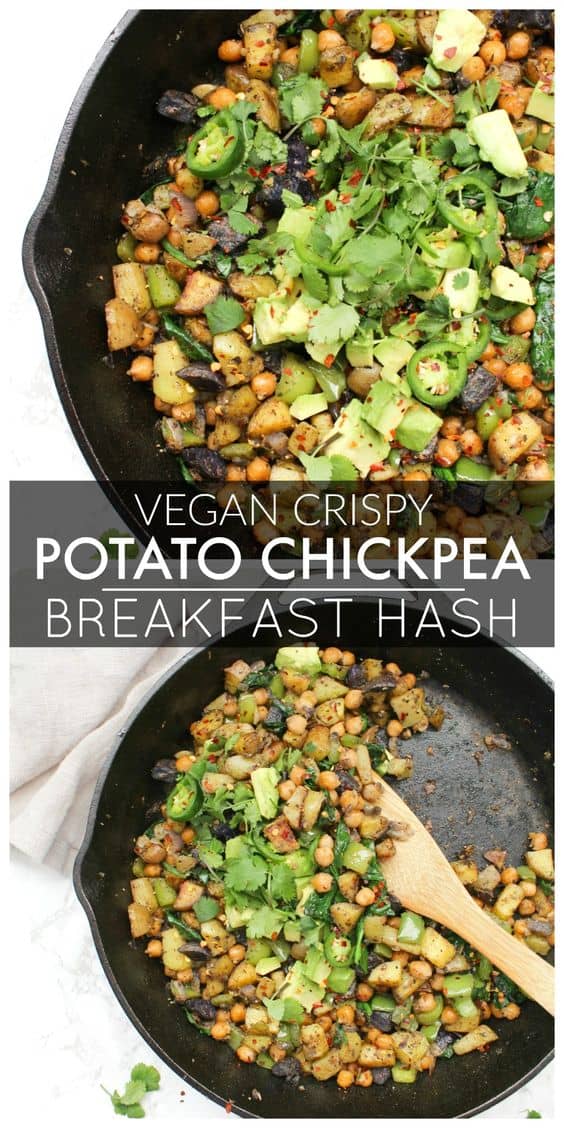 Article image from – thissavoryvegan
10. Vegan Chickpea Omelette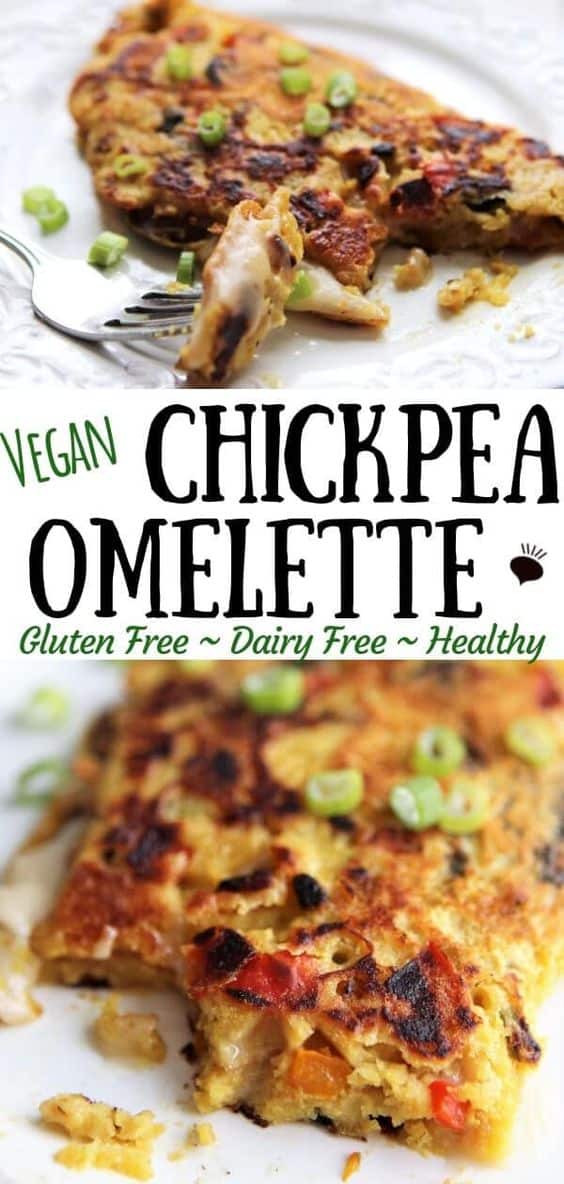 Article image from – thehiddenveggies
This chickpea omelette is the best invention for a vegan breakfast since sliced bread! It's vegan, gluten-free, soy-free, and of course egg-free, yet tastes surprisingly similar to egg omelettes! If you haven't cooked with chickpea flour yet, you have to try this recipe! It cooks up like magic!
11. Blueberry Oatmeal Breakfast Bars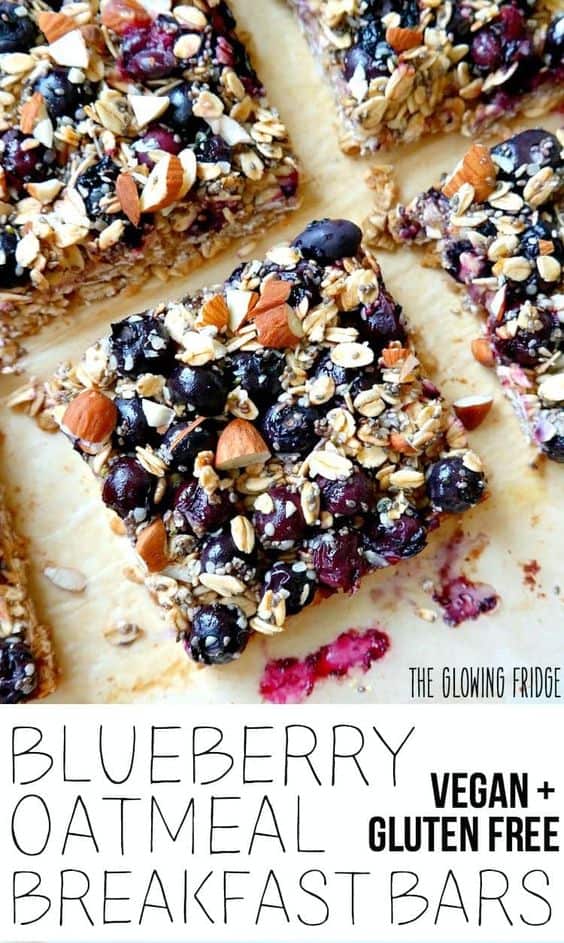 Article image from – theglowingfridge
Balanced, wholesome and clean, meet these yummy Blueberry Oatmeal Breakfast Bars. They'll become your newest healthy breakfast addiction!
12. Healthy Banana Bread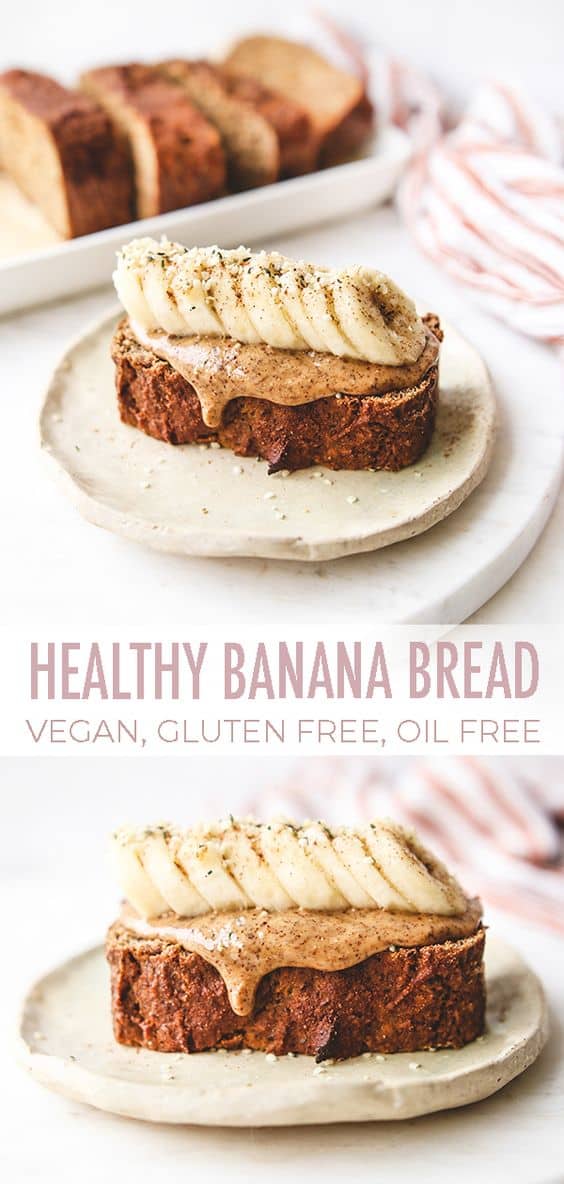 Article image from – veggiekinsblog
The best healthy banana bread recipe I've ever made, and possibly the most delicious way to use up your ripe bananas. Vegan, gluten-free, oil free and refined sugar free. Perfect for a sweet breakfast or an afternoon snack with tea, and it's meal prep friendly too! Most importantly, it's perfectly moist, and easy to make.
13. Vegan Gluten-Free French Crepes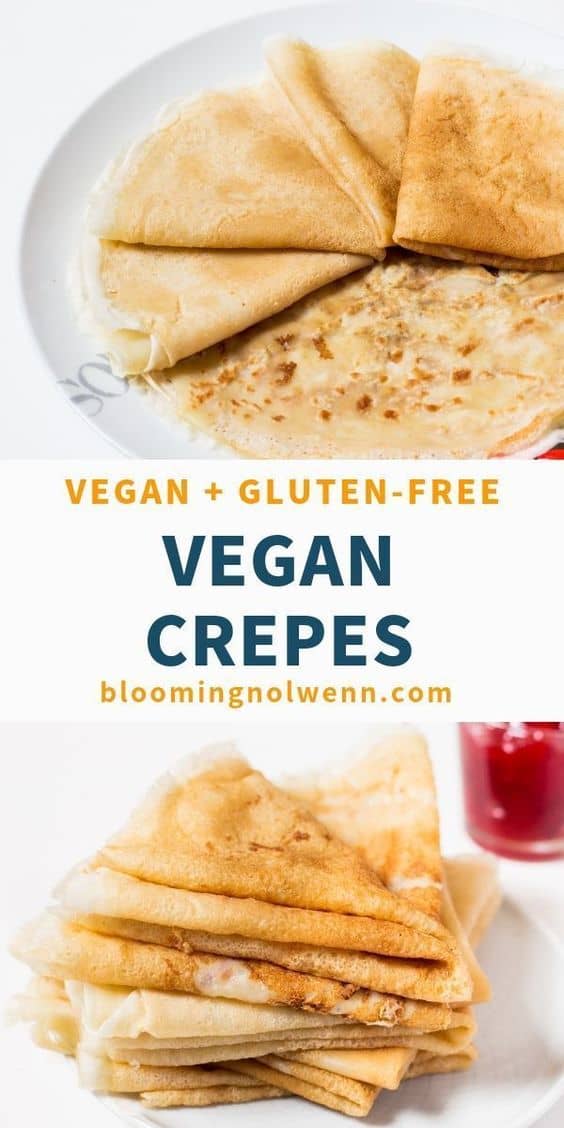 Article image from – bloomingnolwenn
Vegan Gluten-Free French Crepes: a very simple recipe for soft and delicious crepes that you can enjoy plain or with vegan chocolate spread or nut butter. Vegan, Gluten-Free, Refined Sugar-Free.
14. Lemon Poppy Seed Pancakes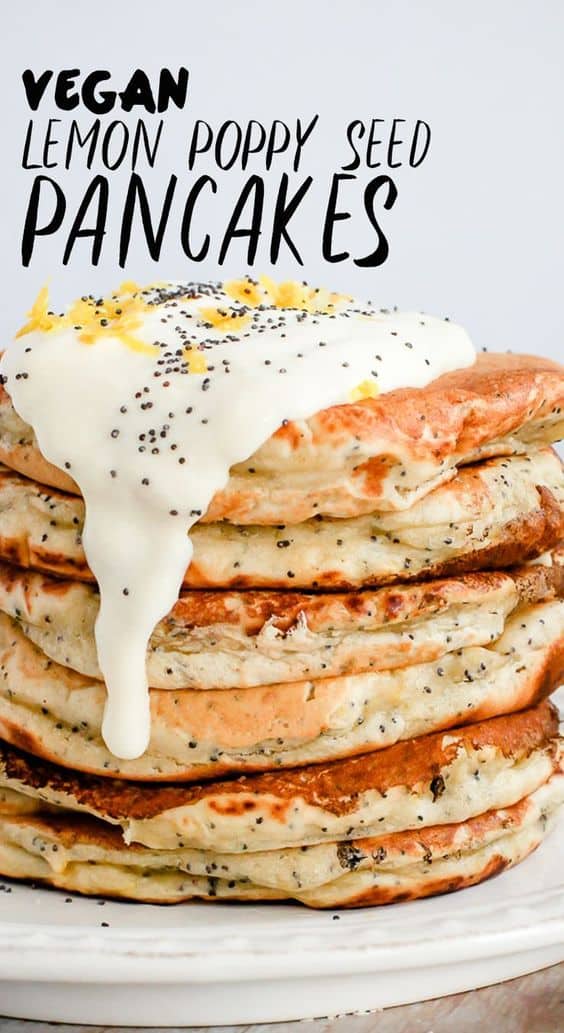 Article image from – wallflowerkitchen
If you love lemon poppy seed muffins and pancakes then this will be the breakfast of your dreams.
15. Vegan Waffles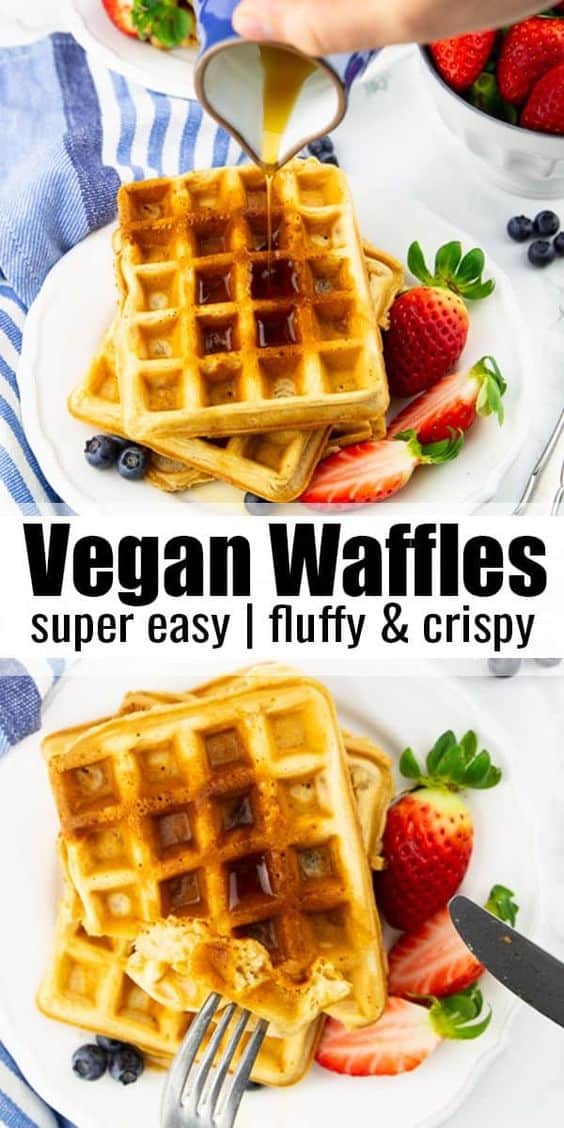 Article image from – veganheaven
You are going to love these classic vegan waffles! They are super quick and easy to make and they are golden crispy on the outside and perfectly fluffy on the inside. We love them as breakfast and dessert!