Vegan loaf cakes are great, especially during the Thanksgiving season. From a vegan spiced plum loaf, to a vegan fruit and nut loaf. Discover 15 Vegan Thanksgiving Loaf Cake Recipes.
Browse our other vegan recipes.
1. Vegan Fruit Loaf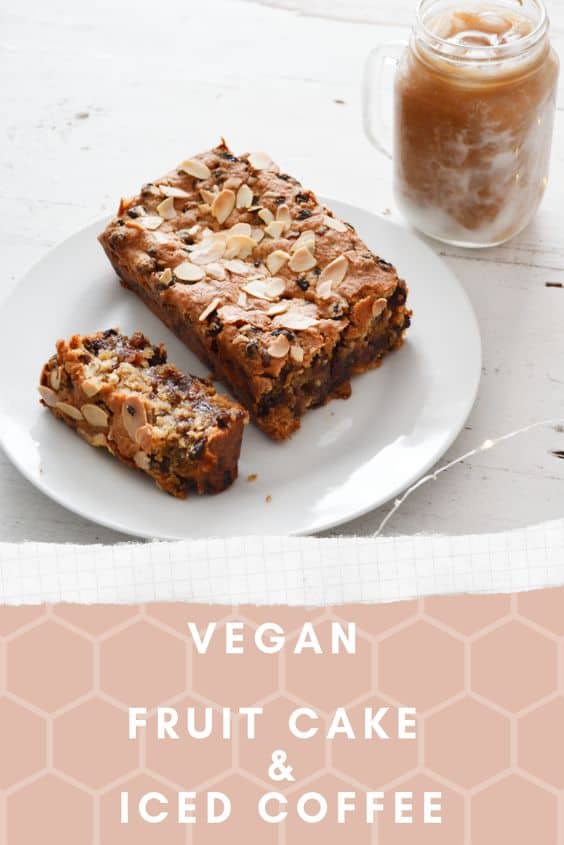 Article image from – shannonmichelle1
When I was younger, I used to love it whenever someone in the family would make a fruit loaf, but since being vegan I haven't had the opportunity to eat it. I know, so sad. However, today I had a bright idea to try and make a vegan version and I'm so happy with the result, so here I am sharing it with you of course!
Get the full recipe here.
2. Vegan Barmbrack Loaf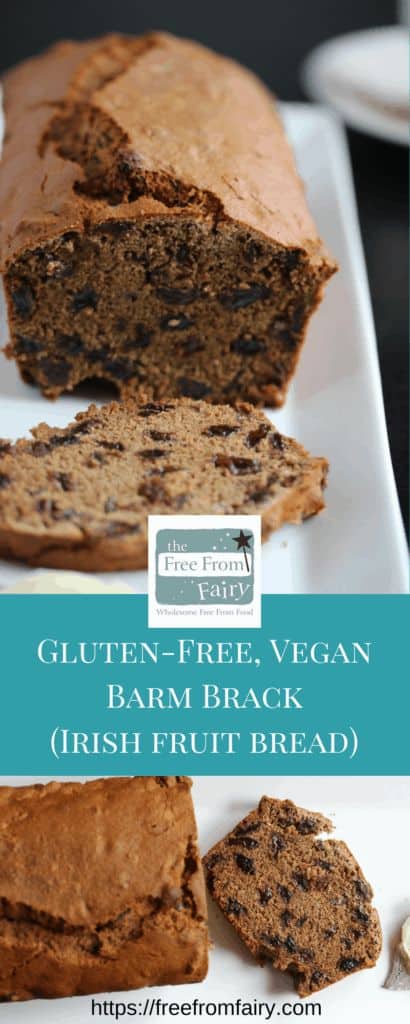 Article image from – freefromfairy
This gluten free tea loaf is a traditional Irish bread also called Barmbrack that is often eaten around Halloween. It's very simple to make with very few ingredients.
3. Vegan Almond Loaf Cake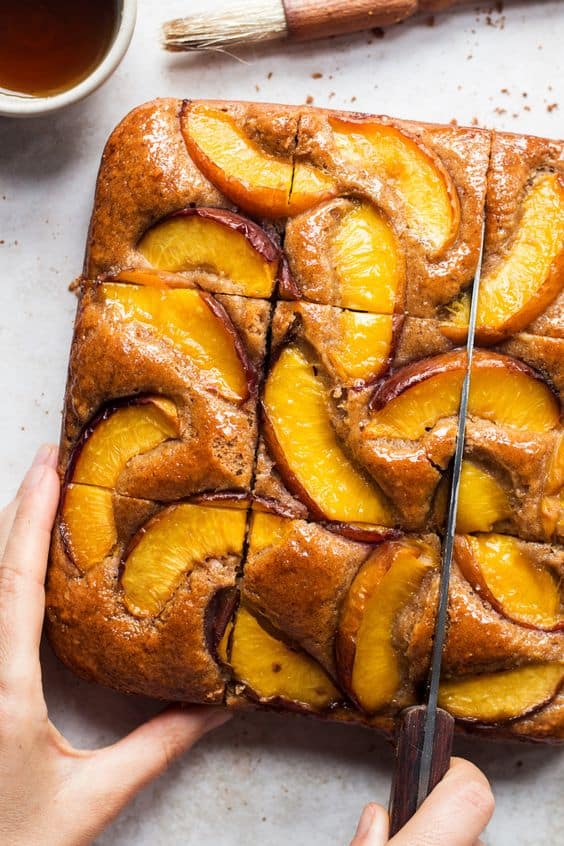 Article image from – lazycatkitchen
This cake is easy to make, uses no oil (vegan butter or margarine) and is sweetened with maple syrup. You can also make it gluten-free if you need. I like to have it with a dollop of creamy vegan yoghurt and some sliced fresh or roasted nectarines on the side.
4. Vegan Fruit Breakfast Loaf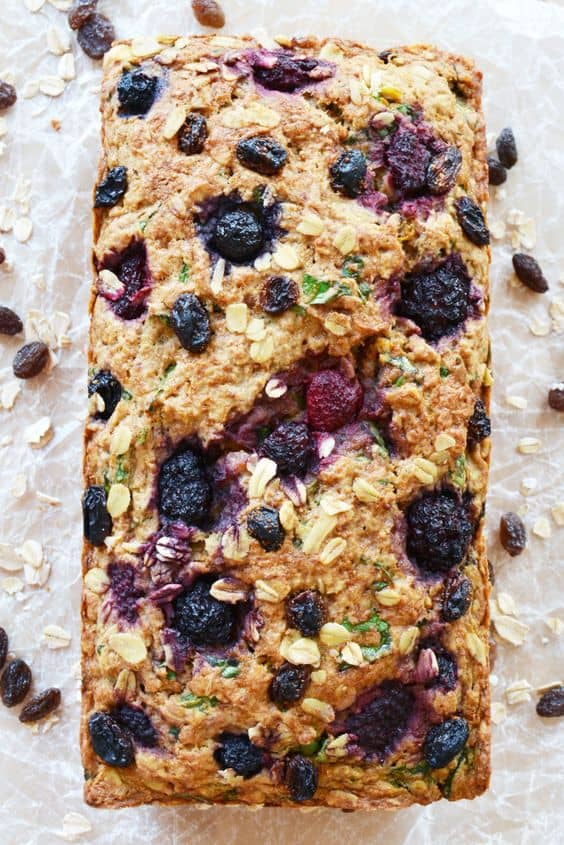 Article image from – thecolorfulkitchen
The result was today's Vegan Fruit and Veggie Everything Breakfast Loaf and I'm happy to report that it really hits the spot! It's hearty, crispy on the top, soft on the inside and full of flavor. It's perfect for breakfast but I've been enjoying it most as a 4 pm energy snack. I recommend toasting a slice and spreading coconut or vegan butter on top…mm!
5. Vegan Blueberry Banana Oat Bread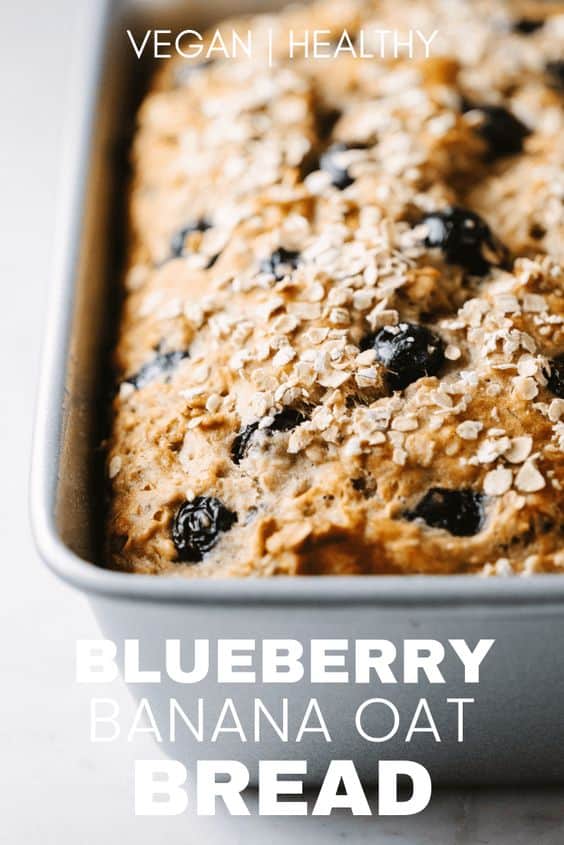 Article image from – simple-veganista
Vegan Blueberry Banana Oat Bread is made with heart healthy, wholesome ingredients, and bakes up moist, it's my new favorite quick bread for breakfast, a snack, or anytime of day when the craving occurs!
6. Vegan Cider Bread With Blueberries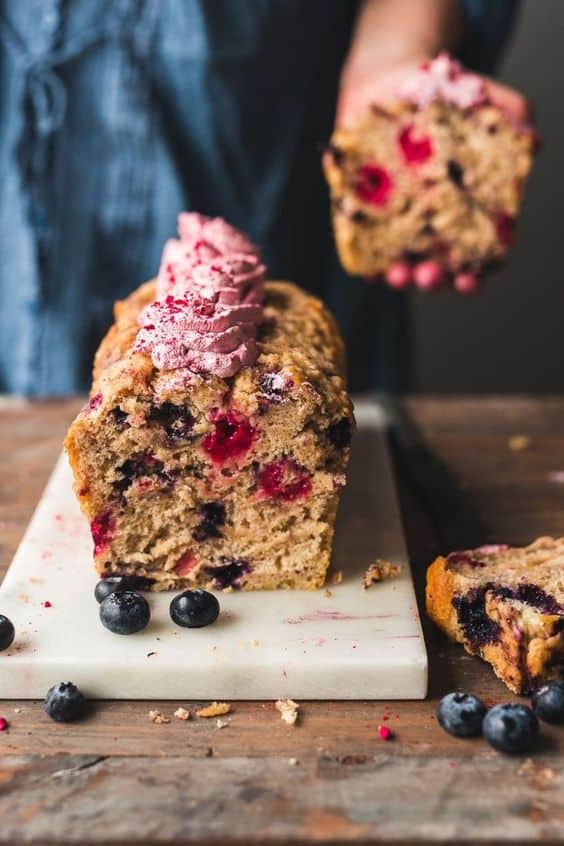 Article image from – myberryforest
This luxurious soft and fluffy bread with a crispy crust is a lovely weekend breakfast or weekday treat.
7. Vegan Banana, Pineapple, & Pecan Fruit Loaf

Article image from – thebakingfairy
Give your banana bread a fresh spring makeover by adding pecans and pineapple! This Vegan Hummingbird Bread is super simple to make, one-bowl, and delicious!
8. Vegan Spiced Plum Loaf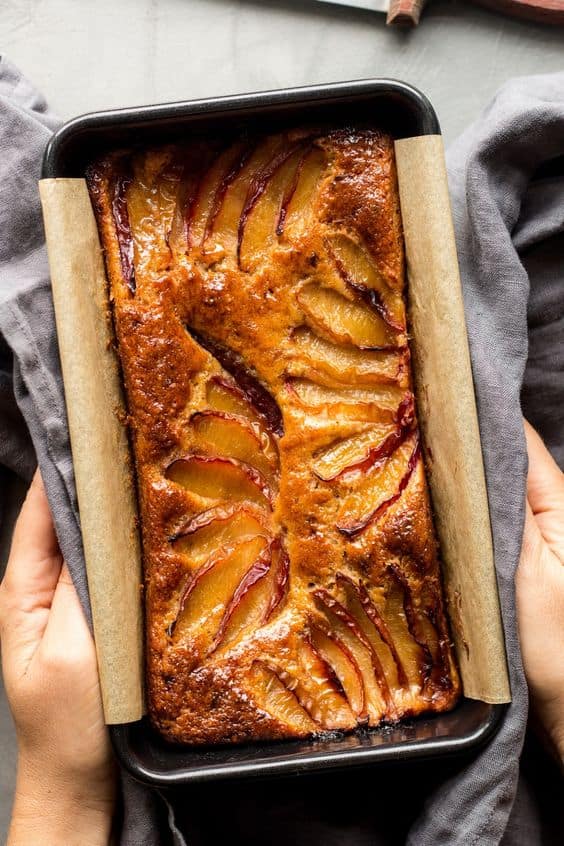 Article image from – lazycatkitchen
Well, those of you who are people after my own heart will be happy to hear that today, I am bringing you an August inspired cake recipe for spiced plum cake. It's easy to make, moist and delicious, fragrant with cinnamon, cardamom and vanilla.
9. Vegan Coconut & Raspberry Fruit Loaf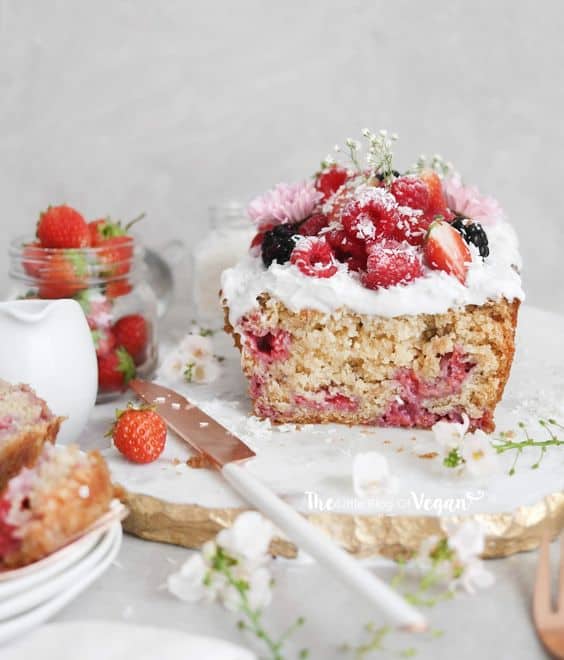 Article image from – thelittleblogofvegan
Summer to me screams fresh berries, vanilla cake, homemade lemonade and cream (coconut cream of course).
10. Vegan Mango Bread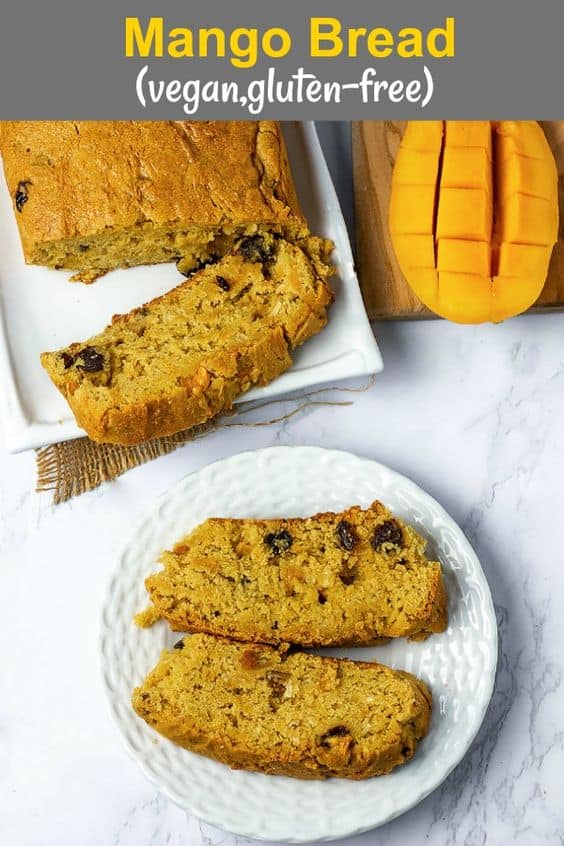 Article image from – healthiersteps
Vegan Gluten-Free Mango Bread is flavorful and moist with loaded mango flavor, made with fresh pieces of mangoes and mango puree. This tropical mango bread also has coconut flakes, walnuts, and raisins and the perfect texture that is perfect served as for brunch, tea or as a snack.
11. Vegan Lemon Raspberry Loaf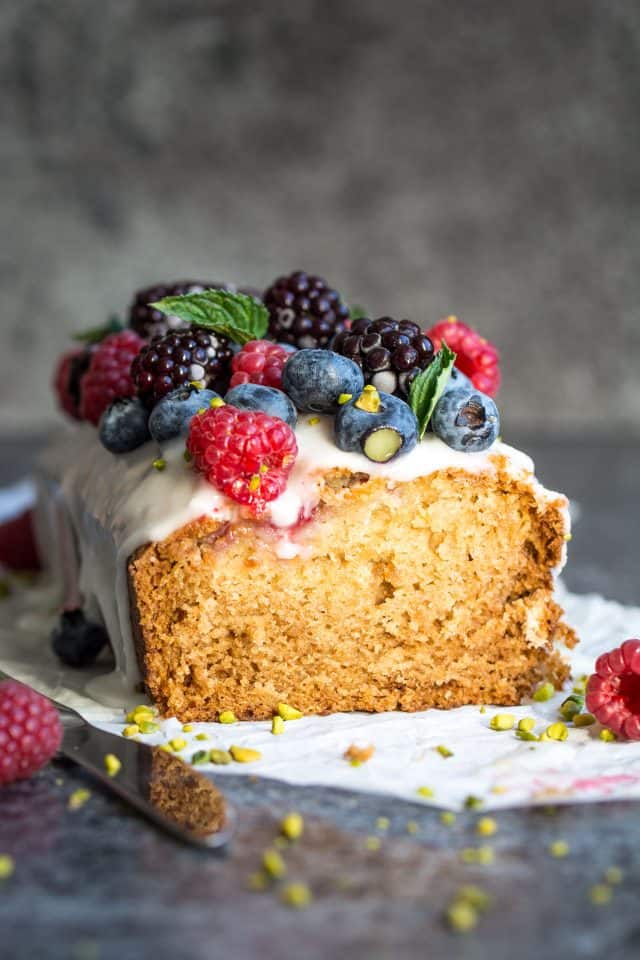 Article image from – laurencariscooks
Well hello there vegan lemon raspberry loaf cake. This cake is deliciously moist and crumbly and full of beautiful citrus flavour! Totally vegan and totally delicious!
12. Apple Crumble Loaf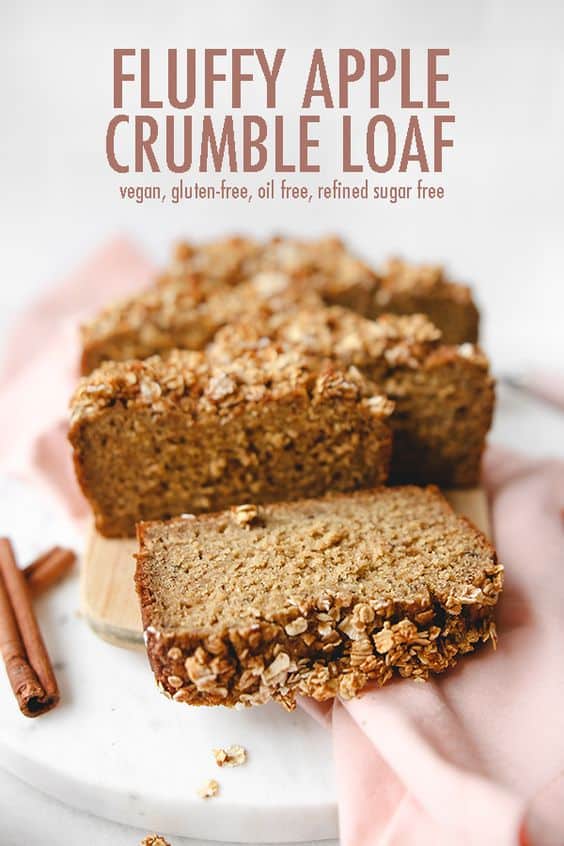 Article image from – veggiekinsblog
A fall treat you can make to use up your apples. Sweet with a little bit of spice, and very moist. Vegan, gluten-free, oil free and refined sugar free.
13. Vegan Nut & Fruit Banana Loaf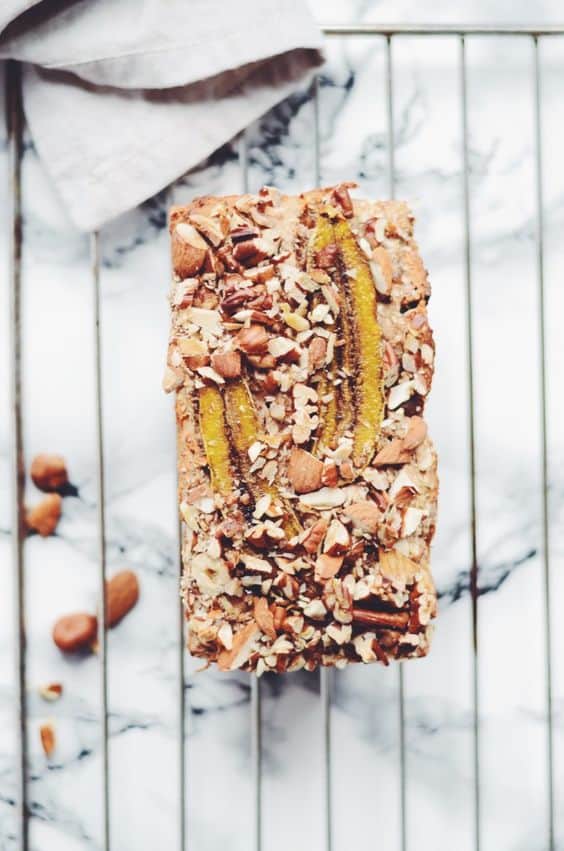 Article image from – fannythefoodie
So I'm not going to continue talking as I just honestly cannot think of anything else of importance other than the recipe to create this yummytummy deliciousness aka vegan and gluten-free nut&fruit banana loaf
14. Vegan Strawberry Streusel Loaf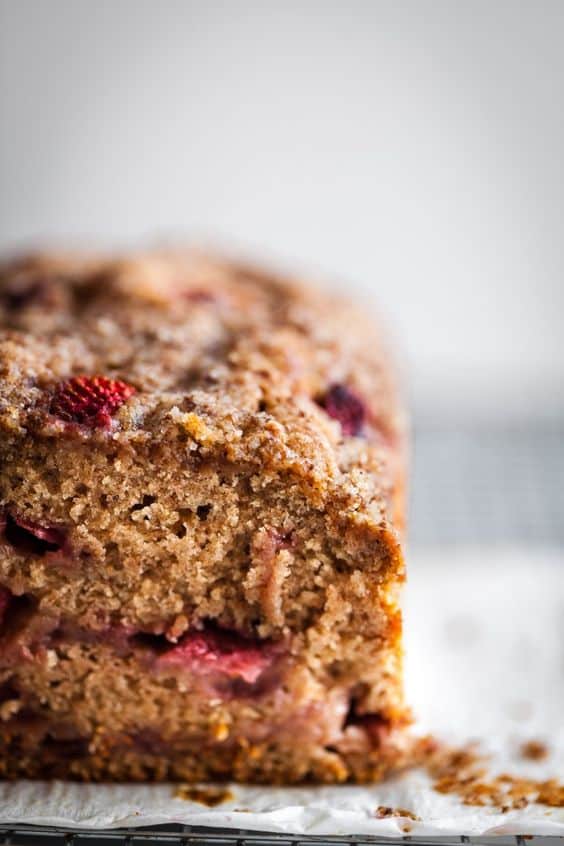 Article image from – baked-theblog
A quick and healthy alternative to your morning coffee shop treat. This vegan strawberry streusel loaf is made from a base of sprouted spelt flour and is low in refined sugar. Alternatively, if you don't have fresh strawberries available, opt for frozen ones. However, you may need to extend the baking time by 10-15 minutes.
15. Vegan Fruit & Nut Bread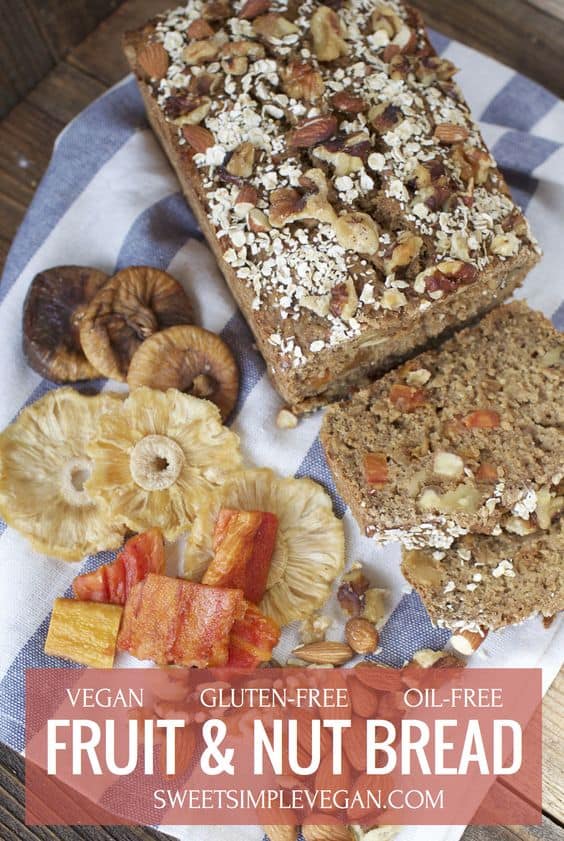 Article image from – sweetsimplevegan
You could use any nut and dried fruit combination for this bread, but I had a gift box that came with almonds and walnuts + dried figs, pineapple and papaya (which I strongly suggest as the color looks great with the bread!).
Pin It!