It's not easy being a woman. Society puts so many expectations on us, and it's often difficult to feel like we're meeting them all. Some days, we just want to be able to wear baggy jeans and a t-shirt without feeling like we're trying too hard or doing something wrong. But then there are other times when we want to look more feminine and girly – wearing dresses, skirts, makeup. It can be tough balancing between the two! In this blog post, I will talk about how to be more feminine and ways you can feel more feminine in your everyday life!
---
What is femininity?
Femininity is all about energy. Women are often seen as softer with less ego and more emotion than men. We're expected to behave in certain ways because we're supposed to embody these qualities. There can also be cultural expectations for femininities based on country or race!
The interesting thing about being feminine is that it varies from person to person depending on their experiences and who they want to identify with most (even if they don't feel like either gender!). For example, some boys might think wearing makeup would make them seem too feminine,
so instead choose clothes colors or styles associated with masculinity. Some girls may wear masculine clothes to seem more masculine, while others may wear feminine clothes because they want to identify with femininities.
What does it mean to feel feminine?
There are many ways to define being and feeling feminine, but for this post, I'm going to focus on the idea of how a person may feel when they're acting in a more feminine way.
Society's pressure on women is something that we all have felt at some point or another. Sometimes, it's hard to know your own definition of femininity because there are so many different standards out there! But no matter who you are and where you come from, everyone has their own unique concept of what being feminine means.
Here's my take on it: feeling girly or feminine doesn't always mean wearing pink clothes or makeup; sometimes, just taking care of yourself does enough. People do lots of things every day without thinking about them as "feminine" – arranging your hair, putting on lip balm, making sure to wear clothes that fit well and are comfortable. But those things can all be considered feminine!
The truth is, feeling feminine is different for everyone. It's all about what feeling feminine means to YOU!
---
How to appear more feminine:
1. Take care of your personal hygiene
Even if you're not the type of person to wear a lot of makeup, taking care of your personal hygiene is always important!
Brush and floss regularly (or use an electric toothbrush), take showers or baths every day, and wash off any sweat from exercising as soon as possible.
You want to feel confident in yourself, so make sure that when people look at you, they see someone who takes care of themselves – no matter what their definition of feminine may be!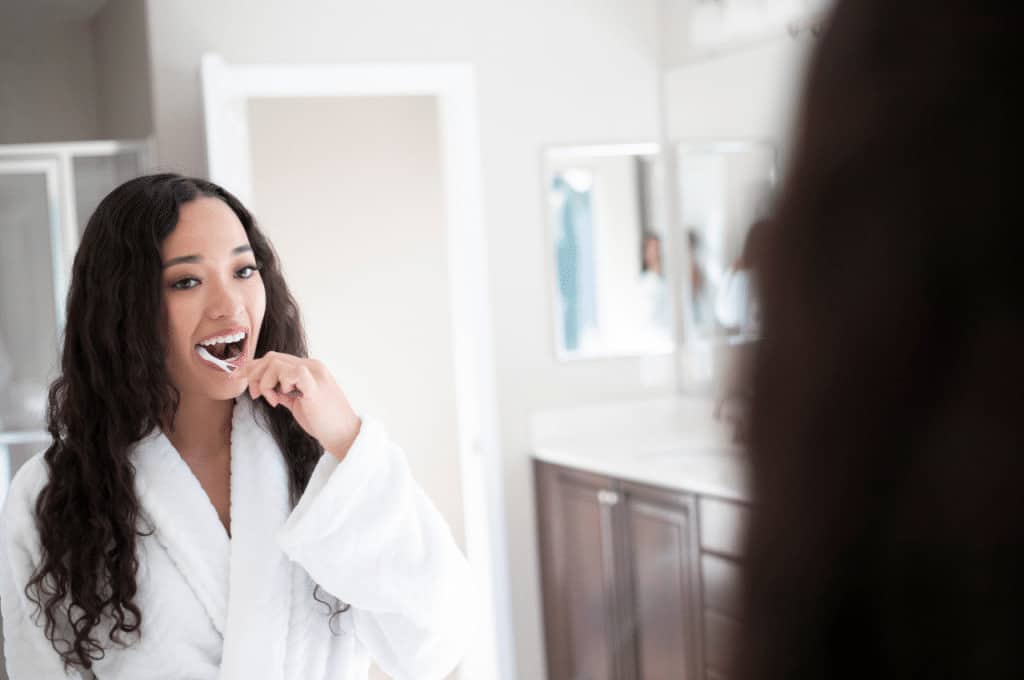 2. Wear girly clothes
Clothes play a big part in how we present ourselves to the world. More importantly, clothing can help us embody who we want to be.
If you want to feel more feminine, put on clothes that make you feel girly! Check your closet for anything with lace, ruffles, or any other traditionally "girly" features.
If you don't have any available in your closet, go shopping! What's more feminine than spending money on clothes?
Wear bright colors: Women often wear colors that stand out and seem bright, such as pink or yellows, to make them more feminine. When looking for a feminine style, it is best to wear shades of pink, lavender, blue, teal, green, and yellow.
Experiment with feminine patterns and textures: Wearing feminine outfits will make a woman feel more feminine. Delicate styles, patterns, and fabrics are considered to be female clothing pieces that work well for many womenswear looks. Patterns like lace, floral prints, silk velvet, and polka dots give any outfit a touch of femininity. These soft fabrics also help women achieve the kind of shape they're naturally looking for – an hourglass figure!
Wear "girly" accessories: Not only are accessories a great way to spice up an outfit, but you can also dress them up or down depending on the occasion.
Accessories such as heels, scarves, handbags, and jewelry can help tie together your look and help bring out your feminine side.
Sometimes just changing up the outfit can do wonders for how we're feeling about ourselves. So take some time every day to put together an outfit that makes YOU happy!
3. Wear makeup
Wearing makeup is one of the easiest ways to look and feel more feminine!
It can be intimidating at first, but once you get comfortable with it, putting it on your face will become second nature. It's really just a matter of knowing what suits your skin tone (and style) best.
Cosmetics are good for both men and women; they're tools that allow us to express our individuality through how we present ourselves-whether that means adding some blush or wearing eyeliner every day.
The two most important parts of applying makeup are blending everything seamlessly and choosing colors that suit you perfectly. The right foundation should match your skin tone as closely as possible…but if you don't know where to start, try looking for foundations in the same color family as your skin. And when choosing colors for eyeshadow, blush, and lipstick, test them out on a piece of paper or napkin to see how they look before you put it all over your face!
After trying a few different products, think about what looks best with your natural features and style preferences. There's no right answer-it's whatever makes YOU feel most feminine!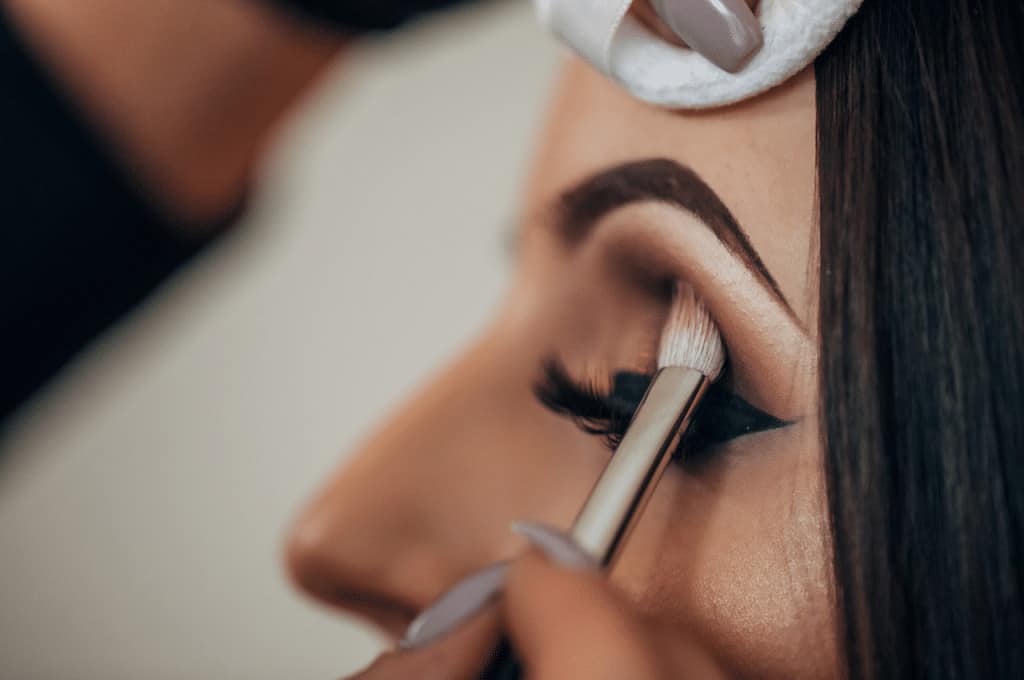 4. Experiment with "feminine" hairstyles
Hair can make a huge difference in how feminine you feel.
There are many times when we want to look more feminine for an event, and sometimes it's hard to know what hairstyle will work best!
If your hair is long enough, braids or ponytails are always great options. If you have shorter hair, try using pieces like headbands or barrettes that match your outfit.
When deciding which hairstyle suits you best, think about what works well with your face shape and style preferences. You should feel comfortable wearing any hairstyle that you choose, whether it's short or long wavy locks.
5. Embrace your sexy side
Many women struggle to feel feminine and act accordingly, which is why it's important to give in to your inner sexiness.
At first, many women are scared to wear provocative clothing for fear of being seen as promiscuous. It's all about balance.
There are many ways that women can feel more feminine, and you don't have to be limited because of what society says.
Looking back on my life, I've realized the things about myself that make me feel very feminine-whether it's wearing a sexy dress or just feeling confident in who I am.
Being feminine is an important part of being a woman, and society doesn't automatically give you the chance to feel that way all the time. Being feminine is sexy, so embrace it. Don't be afraid to wear an outfit that highlights your womanly attributes, or dont be scared to get a little bit flirty with the men in your life.
Have fun with it!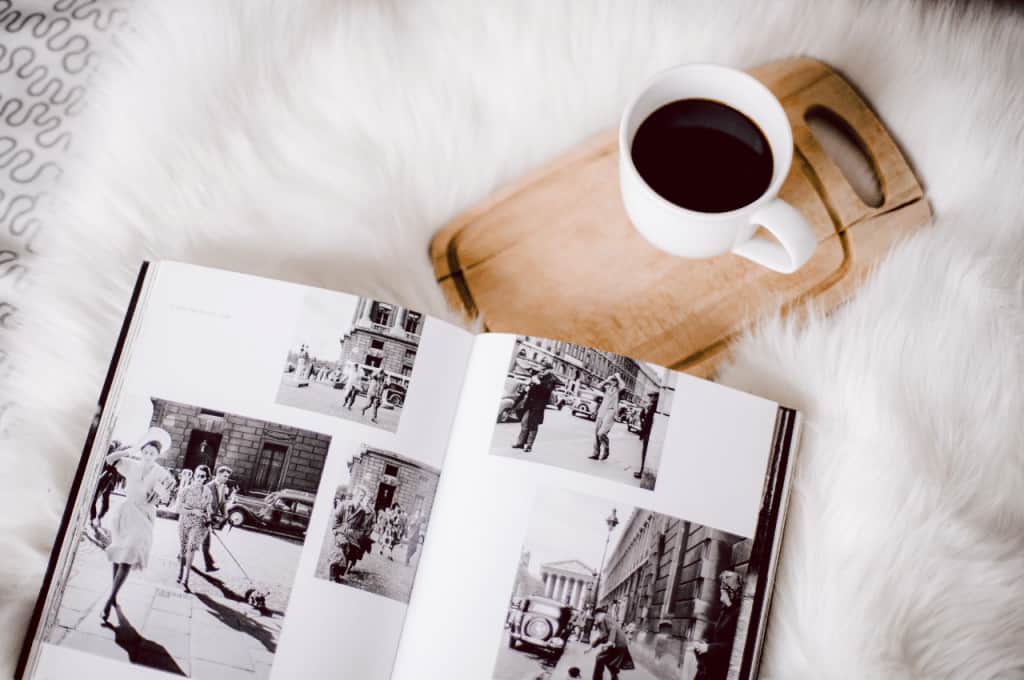 ---
How to act more feminine:
6. Practice good posture
Practicing good posture is one of the best ways to look more feminine.
It's also a great way to help boost your self-esteem because you'll feel like you're standing taller and looking better overall!
Nowadays, it can be really easy for us girls to slump over our desks or hunch over in front of our computers all day without even realizing what we're doing.
Keep your back straight while sitting or standing, and make sure you're not slouching when you walk. It will help create a more feminine silhouette for anyone looking at you!
Sitting cross-legged also helps you look more lady like-and, if you're like me and have a short dress on, it will help show off your legs too!
7. Develop good manners
Good manners are a huge part of being feminine.
After all, you never want to be seen as rude or ignorantly outspoken!
It might seem like it's hard or fake at first, but practicing good manners is really not that difficult once you get the hang of it.
Try to incorporate simple manners in your daily habits such as:
Saying "please" and "thank you."
Giving up your seat for someone else.
Being polite to everyone, even strangers!
Being courteous to others even when you don't feel like it.
Chewing your food with your mouth closed.
Listening politely.
Good manners are important for everyone, not just women.
It's never too late to start practicing them!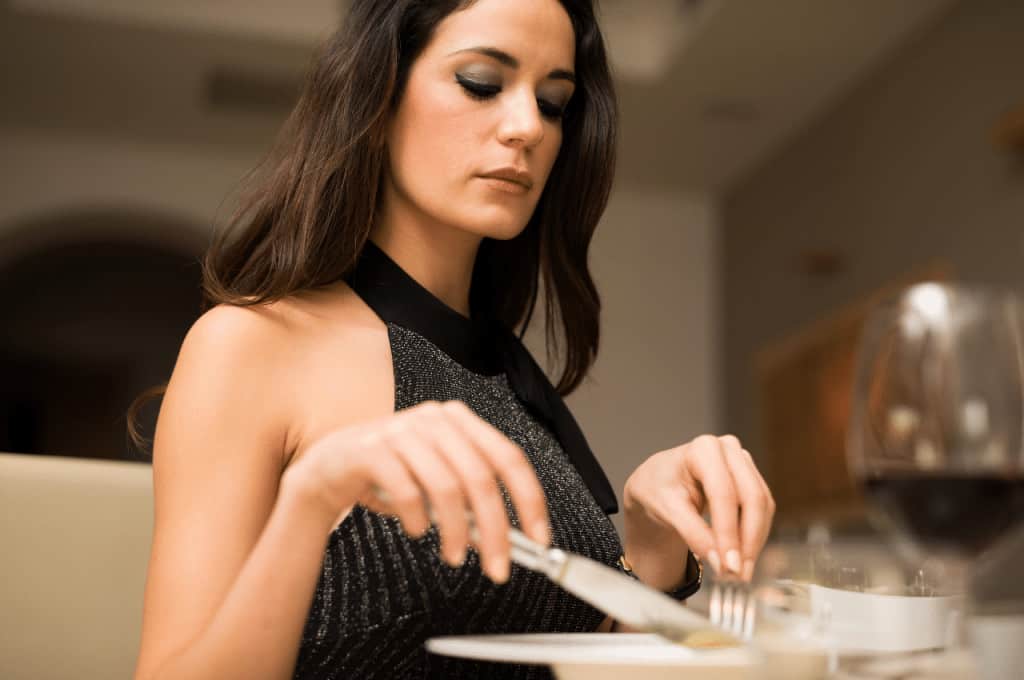 8. Speak like a lady
There is no need to change the way you think or talk to be perceived as feminine. Confidence-solely on its own is feminine enough.
Women often talk about how different they sound when speaking compared to men-they tend to use higher-pitched voices, speak softer and slower, and take up less space with their words.
If you're not sure what this means, try reading through the article aloud from start to finish! As long as you don't have an unbroken monotone voice or yell so loud that your throat hurts afterward, then I would say it sounds pretty female!
You might be surprised by how much of a difference changing your speech can make for people who are listening to you. They will actually think better of you because of all the effort put into sounding girly instead of constantly talking like a boy.
Being feminine also means being able to communicate appropriately, so make sure that you're not using words or phrases that are too vulgar when speaking with others!
9. Avoid masculine behaviors
The delicate balance between acting "feminine" and being one of the guys can have its challenges, but there are many ways to be attractive on both fronts.
You want to avoid masculine behaviors such as:
Being rude or crude.
Yelling and swearing excessively.
Using a lot more profanity than you're used to.
Throwing temper tantrums when you don't get your way (like at the store).
Getting into fights with others-particularly in public places.
Having a girly image doesn't mean you can't drink beer, enjoy sports, and more while still being stylish at the same time.
Some of these things are common for both genders, but it's important to be aware when you're acting "more masculine" to not accidentally come off as a guy.
How you act depends on the context, of course, but in general, try to use your feminine voice and keep yourself poised when speaking with others-especially if you're trying to impress!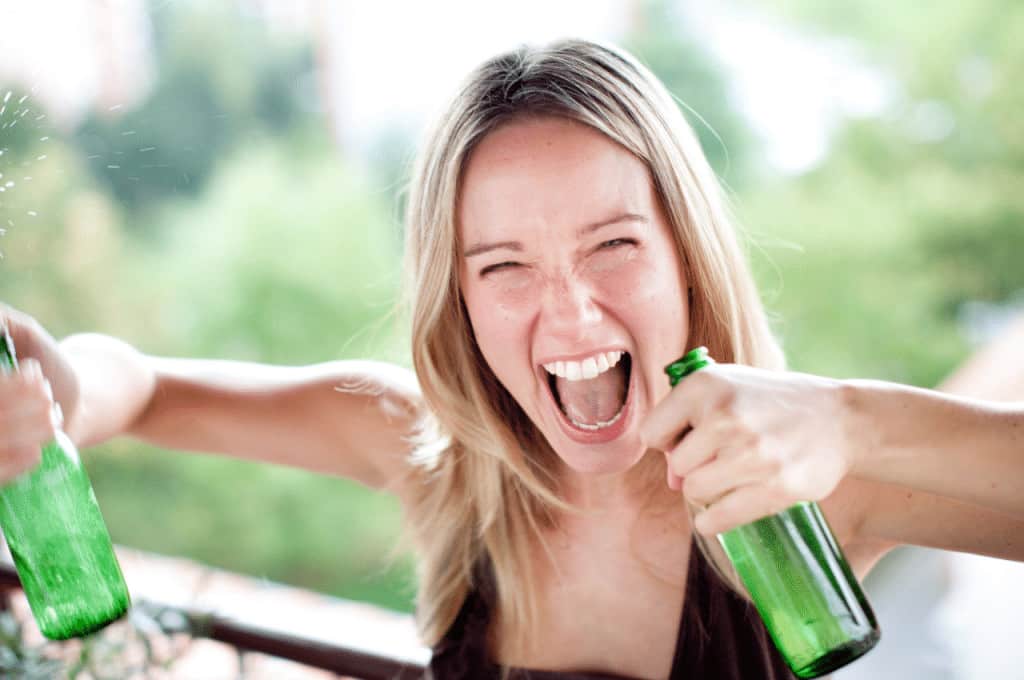 10. Make female friends
Female friends will likely better provide insight into what it means to have a feminine persona.
One way to better understand the feminine is by spending more time with women. This includes your friends, classmates, family members, and anyone else who fully understands what it means to be a woman!
Try holding conversations about topics that are traditionally thought of as "girly," like makeup or fashion, and get their thoughts on how they would dress in different situations.
Lean on your girlfriends for emotional support.
They might even have some feminine advice that can help you out later!
11. Read women's magazines
There is no denying that women's magazines can be immensely helpful for ideas on how to look and act like a woman.
It will also give you insight into the different expectations of femininity in today's society so that you don't have any surprises when it comes time to meet them!
Some examples of popular publications: Cosmopolitan, Vogue, Glamour, Seventeen. You might want to throw your local magazine store or library some extra business by requesting these titles too.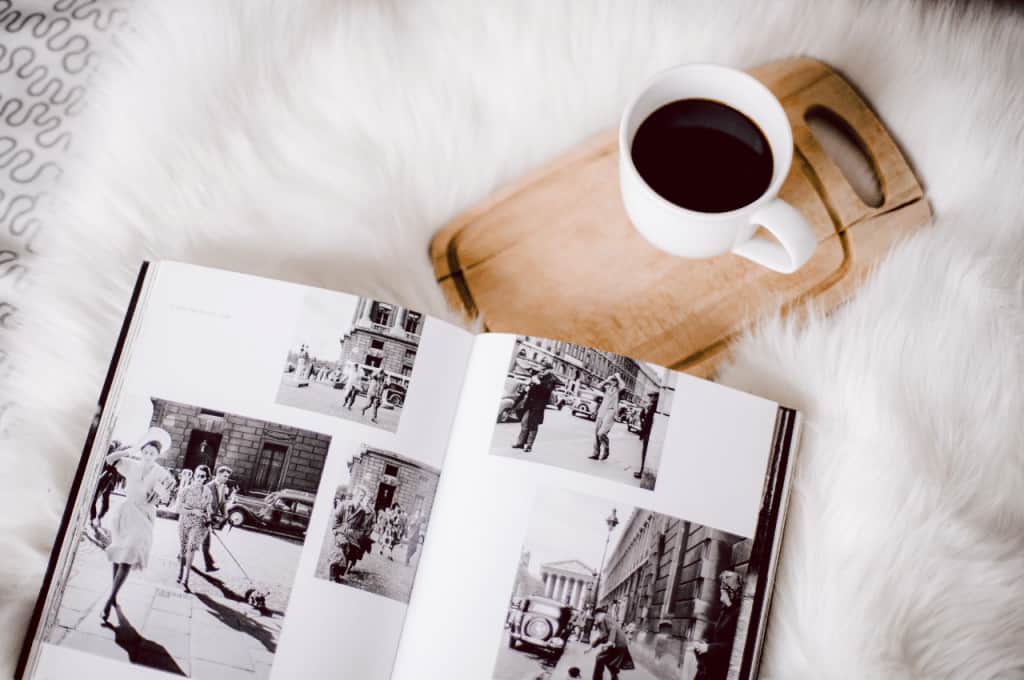 ---
How to embrace a feminist mindset:
12. Develop your self confidence
Confidence, no matter what the source or how it's expressed-is feminine.
Women are often expected to be nice and friendly at all times, even when they're feeling anything but happy about something!
This can lead to some serious frustration that affects self-esteem in many ways.
Remember: you don't have to put on a facade if you don't want to! It's okay for your inner feelings to show through now and then as long as you know how not to let those emotions affect other people around you too much.
Believe in yourself, because both men and women will respect someone with confidence from day one!
You'll also find that there is far less pressure to be confident than trying not to act like yourself.
13. Show empathy for others
Straight-ahead advice: the most confident and feminine are those who can empathize with others.
Women have this innate ability to understand how other people feel, making them good at what they do.
It's not just a "nice" skill either; it helps us form better relationships when we're able to put ourselves in someone else's shoes for even a second!
Sometimes we have to be hard on a person or give them some tough love, but the ability to empathize is important because it allows us to put ourselves in someone else's shoes.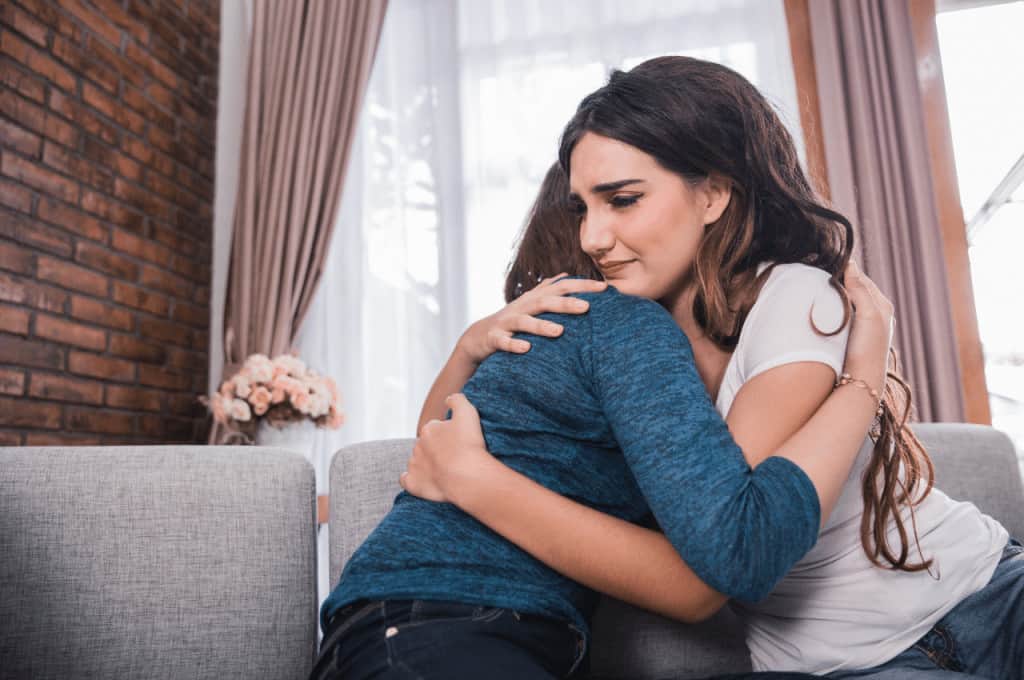 14. Express yourself
There is a stereotype that women should be expressive and emotional, but this can lead to some difficult situations.
A woman needs to find the right balance between being feminine and expressing their feelings-both, good and bad!
This means finding ways to express yourself in public without taking over or making everything about you.
Expressing your emotions does not mean acting out angrily every time something doesn't go your way!
Learn how to speak up when it matters while still respecting other people's boundaries as well. This includes both men and women; everyone deserves respect at all times!
15. Be more carefree
Being carefree is a feminine quality-something that many of us lose as we grow up.
Some women even feel resentful about the fact they can't be more carefree because of their responsibilities!
It's important to learn how to take time for yourself and just have fun without having any worries or expectations weighing you down.
The best part? You don't need anyone else around to be carefree, so enjoy some solitude now and then relax.
You'll find that taking control of your life will make you stronger than ever before, which means less stress for everyone involved!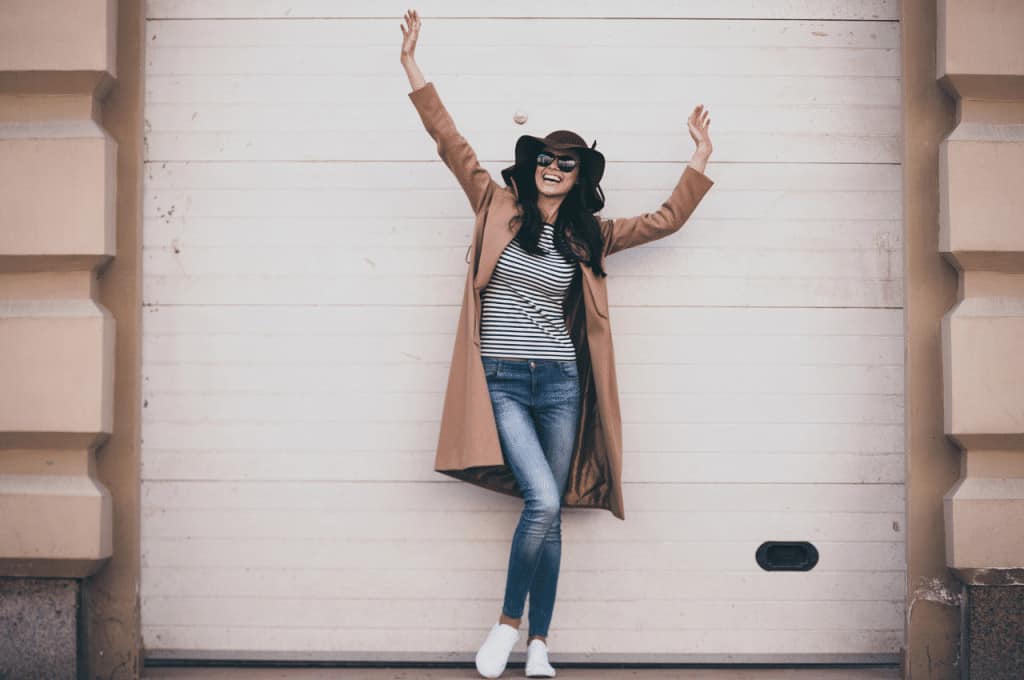 16. Learn how to compliment others
We've all been on the receiving end of compliments, but how often do we pay them out?
This is another feminine quality that many women lose as they grow up.
As children, it's natural for us to learn at a young age how to show appreciation and gratitude for those around us-but this trick falls by the wayside when life gets more complicated!
Compliments are great because they can help build someone else's self-esteem while also making you feel good about yourself in return!
The recipient will most likely be appreciative, too; no one likes being told terrible things about themselves repeatedly.
It's important to be careful with what you say; there is a fine line between complimenting someone and being patronizing.
You don't have to always shower them in compliments either. Complimenting their contributions during your conversation or acknowledging that they look good can go far!
17. Accept compliments graciously
Resisting compliments and opportunities to be more feminine is unwise.
As with anything in life, the best way to succeed at feeling more feminine is by accepting a compliment or opportunity graciously.
A good way to accept a compliment is to say "thank you."
It's not hard; all that needs to be done is opening your mouth and saying the words!
This will make the person who complimented you feel great inside because they know how much of an impact their words had on you.
Many people don't think about what it feels like to be told something nice-so thank them for making such a difference in your life with those few simple words!
They'll most likely return the favor at some point when you least expect it, so remember this lesson well. It may just come back around one day to help out someone else too.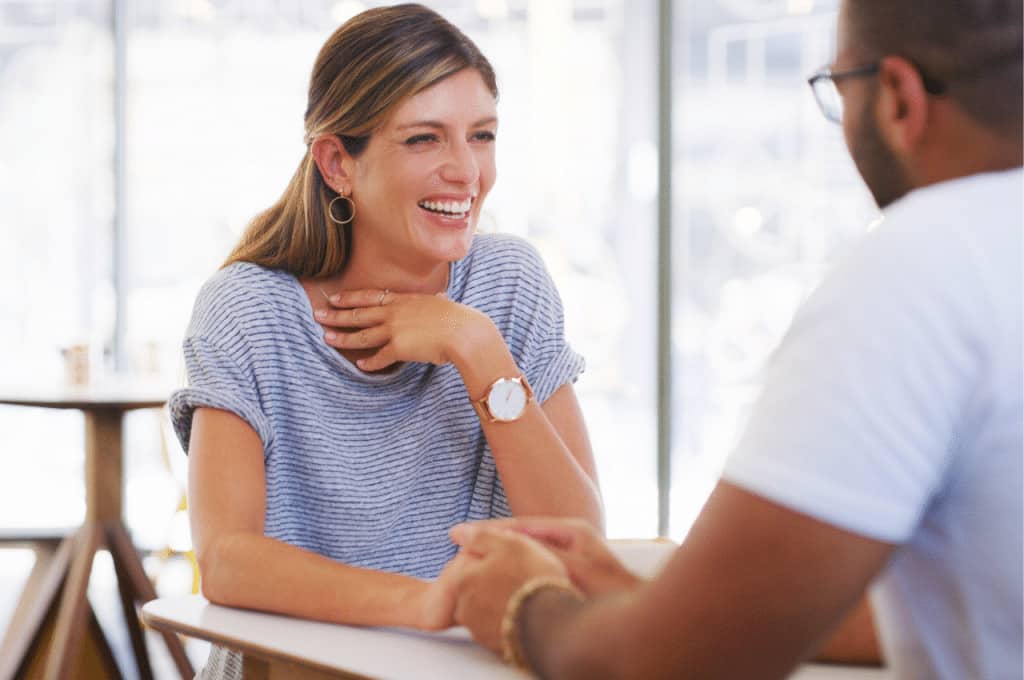 18. Compliment yourself
Take five minutes every day to look in the mirror and shower yourself with compliments.
You might be surprised how good you can feel when you compliment yourself like this, which will then show outwardly to those around you today.
It's important to remind yourself of all the good things you do in order to combat any feelings of negativity coming up from within.
Nobody is perfect, and it should be okay for us to admit that, but constantly putting ourselves down will only make our self-esteem worse!
If you find yourself feeling better about yourself after a little bit of time spent complimenting oneself or others around them, then this means taking care of one's mental health can go even farther than we think!
19. Put more time and energy into socializing
A good sense of social graces is a vital trait for anyone–especially if they are shy or introverted.
This is an important part of being feminine because it shows that you are comfortable in social situations and have a good personality.
Social skills can be learned through practice and by reading up on how to interact with other people better.
It's not always easy, but there are definitely things we can do to improve this skill set.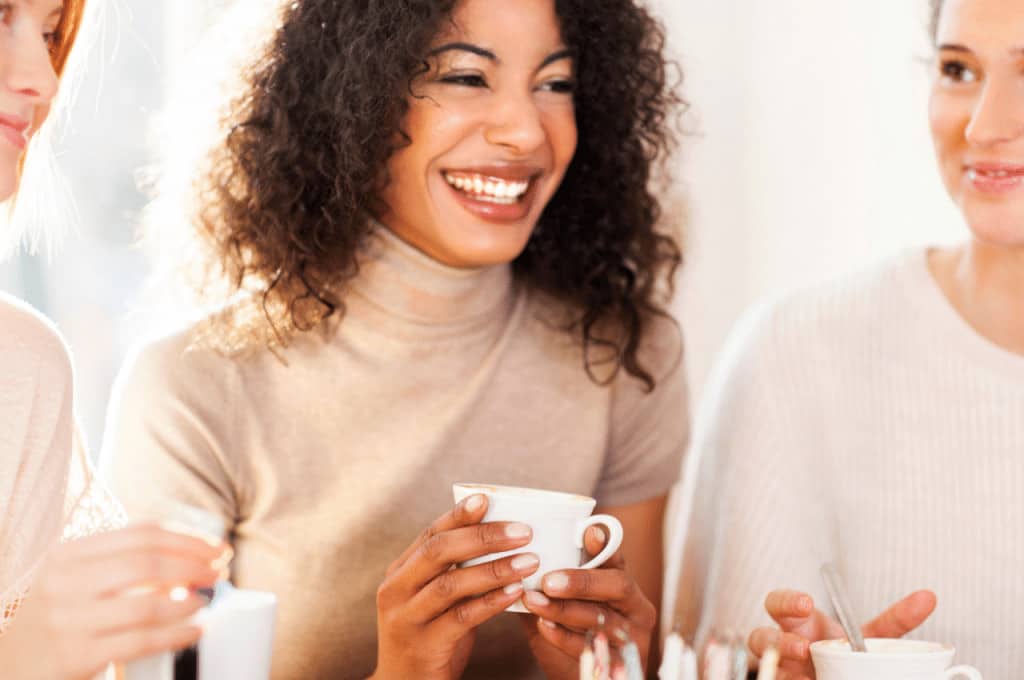 20. Walk the walk
When it comes to feeling feminine, one of the best things you can do is walk like a woman.
This means taking smaller steps and placing your feet in front of each other–not side by side as we often see men walking.
It's also important to pay attention to how fast or slow you are going-speedwalking while wearing heels will not make for an elegant look!
If there's anything women have learned over time, it's that even small gestures matter when they come together with others. That goes double for femininity!
---
FAQs
What are the ways that I can feel more feminine?
You can feel more feminine by:
Wear a dress or skirt to work.
Use makeup sparingly and only wear neutral colors.
Keep your nails polished with a French manicure.
Carry a small purse that can be slung over the shoulder.
Have long hair – don't cut it short!
Be confident in who you are, even if you're not traditionally feminine.
Why is it important for me to be more feminine?
It's important for you to be more feminine because it is a part of being a woman.
Society puts expectations on how we should act and look, so it's hard to balance sometimes!
Femininity can boost our self-esteem if we take care of ourselves and accept compliments gracefully–it doesn't matter whether or not these compliments come from others or oneself!
Social skills are important because they show confidence in social situations as well as implying good personality traits. This will help make other people.
How can I make my face look more feminine?
You can make your face look more feminine by:
Wearing makeup.
Picking a flattering lip color and wearing it with confidence!
Styling your hair and wearing it down for a softer look.
Smiling often as you go throughout the day.
What is feminine energy?
Feminine energy isn't just about how we look. It's about how we feel inside and outside. It starts with our attitude, social graces, and ability to walk in high heels.
We can also talk about self-love and self-respect and take care of ourselves by commenting on all the good things that happen instead of thinking badly all the time!
Learning ways to say no will help us feel more confident, too, because nobody likes when someone tries to take advantage or make decisions for them.
How can you tell if a girl is feminine?
You can tell that a girl is feminine when:
Doesn't take no for an answer.
She speaks her mind and expresses herself without fear of what people might say or think.
She is confident in who she is, even if that means not being traditionally feminine!
She isn't afraid to walk into a room full of strangers like she's the queen bee–she owns the space that belongs only to her.
She lives life on her terms instead of feeling pressured by others' expectations every day.
She takes care of herself.
Can men be feminine?
Yes, men can be feminine.
All genders need to be feminine because it is a part of who we are and how we view ourselves.
Men could wear skirts, carry purses, or even use makeup – it doesn't matter what your gender identity is! It's perfectly okay to feel more feminine to boost self-esteem and confidence levels.
Remember that femininity isn't about being "girly," though; there are many different ways people can be feminine without having traditional expectations placed on them by society.
Feminine energy as an idea should not just apply exclusively to women either – men have their own type of strength too, which includes vulnerability when they need some extra loving care from time to time. That doesn't make them any less masculine; it just makes them human.
Why should I dress how I want and not what society tells me?
You should dress how you want because you will be happier that way.
Society places expectations on us to be feminine – whether that's dressing in a certain way or wearing makeup.
It can be difficult to balance all of these things sometimes, and it's important for us as women not to feel bad about ourselves because we don't fit into societal norms!
Do what makes you happy with how you dress and look – you'll feel much better than if society forces your hand.
---
Final thoughts
When you are feminine, it is an extension of your true self. You will be more confident and feel better about yourself when you embrace the qualities that make women powerful.
I hope that this article has been helpful and has shown you how to be more feminine. It is important to remember that one person's femininity can't be defined, and the most feminine woman in the world could still have some masculine qualities.