Is it possible to manifest your dream job? The answer is yes – if you know the right techniques, you can attract your dream job effortlessly.
In this article, I'll walk you through seven straightforward steps to manifest a job, whether you've already applied or it's still just a vision. Let's dive in.
Things to Know:
The more detailed you are about the job you want, the easier it will be to align your energy and vibrations with your goal.

✓

Knowing why you want a particular job is as important as knowing what job you want.

✓

Manifesting your dream job requires action. Create a plan with small, consistent steps towards your goal.

✓
---
7 Steps to Manifesting Your Dream Job
1. Identify your desired job
Before you even try to manifest your dream job, you need to know what you want. The law of attraction works best when you have a clear and specific goal in mind. The more specific you can be about what you want, the easier it will be to align your energy and vibration to what you're trying to attract.
I used to think any job would do as long as it paid the bills. But when I sat down and really thought about what I wanted, I realized I wanted more than just a paycheck.
Take some time to ask yourself the following questions to help narrow down your options and make it easier for you to focus your thoughts on a specific goal:
What job do I want?
What industry do I want to work in?
What type of company do I prefer?
What are my ideal working hours?
2. Understand your motivation
Once you know what you want kind of job, you need to understand why you want it because this will help you figure out the intention behind your desire. Knowing the 'why' is just as important as the 'what.'
I recommend reflecting on the following questions:
Why do I want this job?
What will it allow me to do/achieve?
How will it make me feel?
For example, if you want a job in the fashion industry, why do you want it? Do you want to work in fashion because you're passionate about it and love clothes? Or do you want to work in fashion to be wealthy and successful?
There's no right or wrong answer here. It's all about getting clear on your intention and ensuring that it aligns with your overall desire.
3. Brainstorm a plan of action
So now that you know what kind of job you want and why you want this job, you need to understand how you will manifest it and make it a reality. Manifestation requires taking action, so create a plan with small, consistent steps toward your goal.
Using our fashion industry example from earlier, if you want a job in the fashion industry, your plan may look something like this:
Research the fashion industry and learn as much as you can about it.
Start networking with people in the industry, attend industry events, etc.
Get a job in a related field (e.g., retail, customer service, etc.)
Start freelancing or working on personal projects in your spare time.
Pitch your ideas to fashion brands and companies.
Maybe you don't already have the skills and experience that you need to get your dream job. Remember, learning and growth are part of the journey. You don't have to have the skills and experience right now. Be proactive in manifesting your dream job, and it will come to you faster.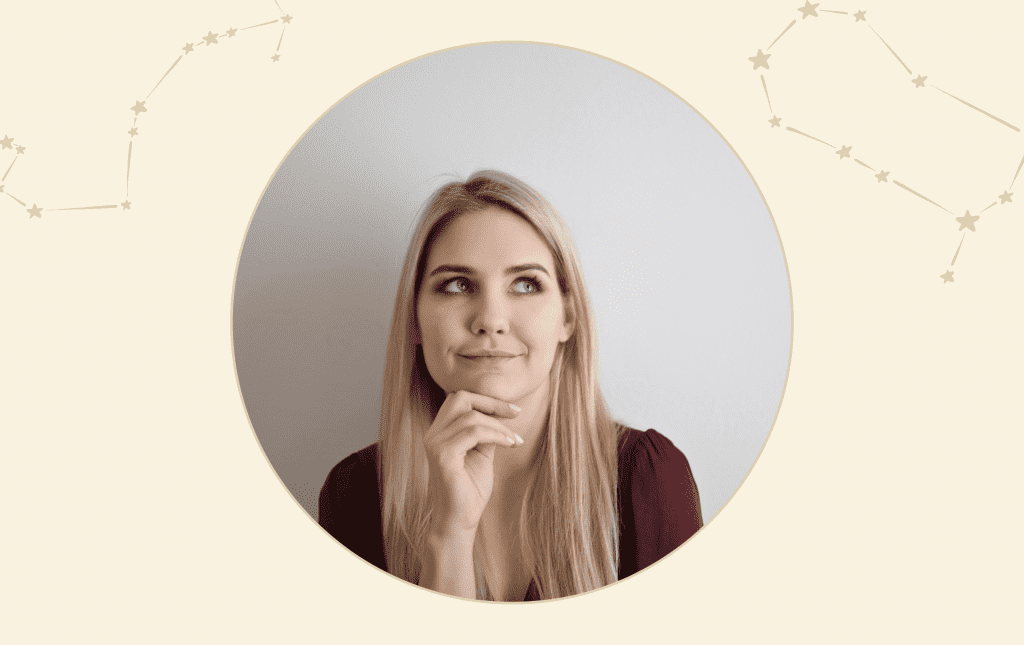 4. Overcome self-limiting beliefs
Self-doubt, fear, and limiting beliefs will often get in the way of your dreams. Think about times when you haven't called back a company for an interview or decided not to pursue a job offer because of self-limiting beliefs. Maybe you didn't think you were good enough or were afraid of failure.
These common self-limiting beliefs can prevent you from manifesting your dream job. Self-limiting beliefs must be removed from your thought process if you want to stand a chance of achieving your goals.
To manifest your dream job, you must tackle these beliefs. You can follow the steps below to try and combat this:
Identify self-limiting beliefs: Reflect on moments when you held yourself back. Determine the beliefs that stopped you from taking action.
Write them down: Document your self-limiting beliefs to challenge them effectively.
Disprove them: For each belief, find evidence that contradicts it. This helps you let go of these limiting thoughts.
Replace with positive beliefs: Use positive affirmations to build empowering beliefs. Examples of job affirmations include:

I am confident and capable.
I am qualified for the job I desire.
I have the perfect job for me.
I am excited about my new job.
I am grateful for my new job.
Repeat these affirmations daily and place reminders around your living or workspaces to reinforce your new, positive beliefs.
If you want a longer list of affirmations to help you manifest your dream job, then you can check out our guide.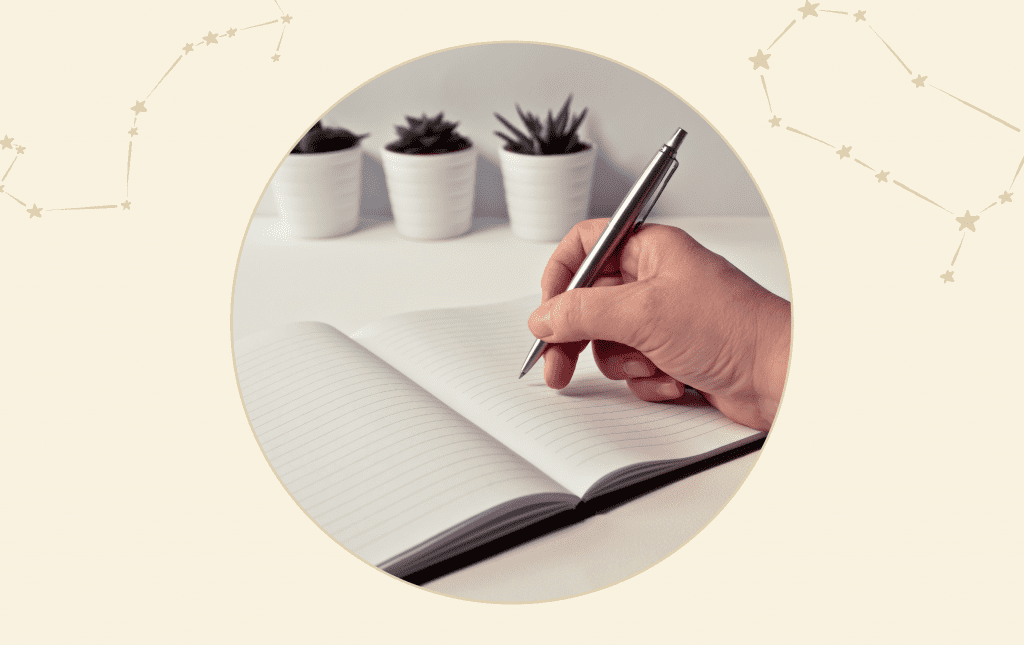 5. Visualize yourself in a new job
Visualizing yourself in your ideal position is crucial for manifesting your desired job. This powerful tool helps you envision your goals, making it more likely you'll take steps to achieve them.
Before I tell you my step-by-step process of visualization, I want you to keep these things in mind as you visualize:
What your commute looks like.
How your work day starts.
The people you see daily.
Your office and stuff that you use at your job.
Okay, now that you know what to keep in mind as you visualize, let's go through the process step-by-step:
Find a quiet, uninterrupted space.
Close your eyes and take three deep breaths.
Imagine yourself in your dream job, considering every detail, from your office's location to your coworkers.
Visualize yourself enjoying the work and receiving fair compensation.
Embrace the excitement and joy of your new job.
Spend a few minutes each day visualizing yourself in this dream job every day and watch as the universe starts to conspire to make it happen. Put as much emotion and feeling into your vision as possible, and use all five of your senses to get a clear picture of what you want. After visualizing yourself in the new position, feel confident that it's already yours!
If you're seeking to harness the power of your mind to shape your reality, explore these proven visualization techniques for manifestation that can guide you on your journey.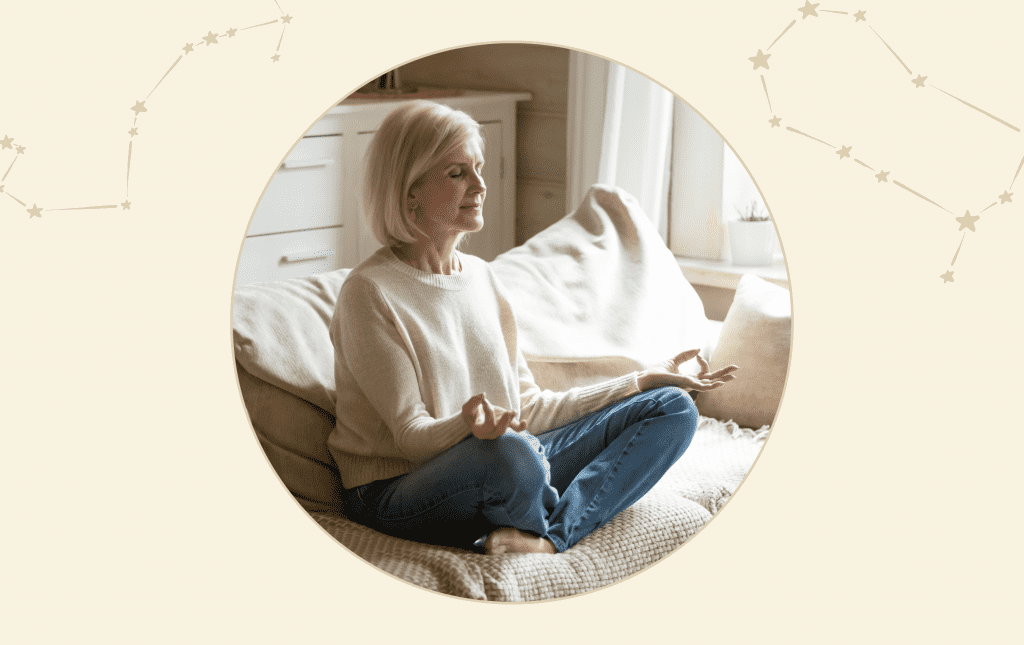 6. Show gratitude
Although you're using manifestation to bring a new job into your life, it's still vital that you acknowledge the things you currently have in your life. Gratitude allows you to appreciate what you have, putting you in an abundant mindset to attract more.
Even when I was stuck in a job I didn't love, I found things to be grateful for. It was a lesson in finding the silver lining.
So, how can you show gratitude for the job you already have, even if it's not your dream job? Well, start by:
Appreciate having a job, considering those without one.
Recognize the skills and knowledge gained from your current job.
Value the relationships formed with co-workers.
Be thankful for the financial security it provides.
Fostering an attitude of gratitude helps create the right mindset for manifesting your desired job.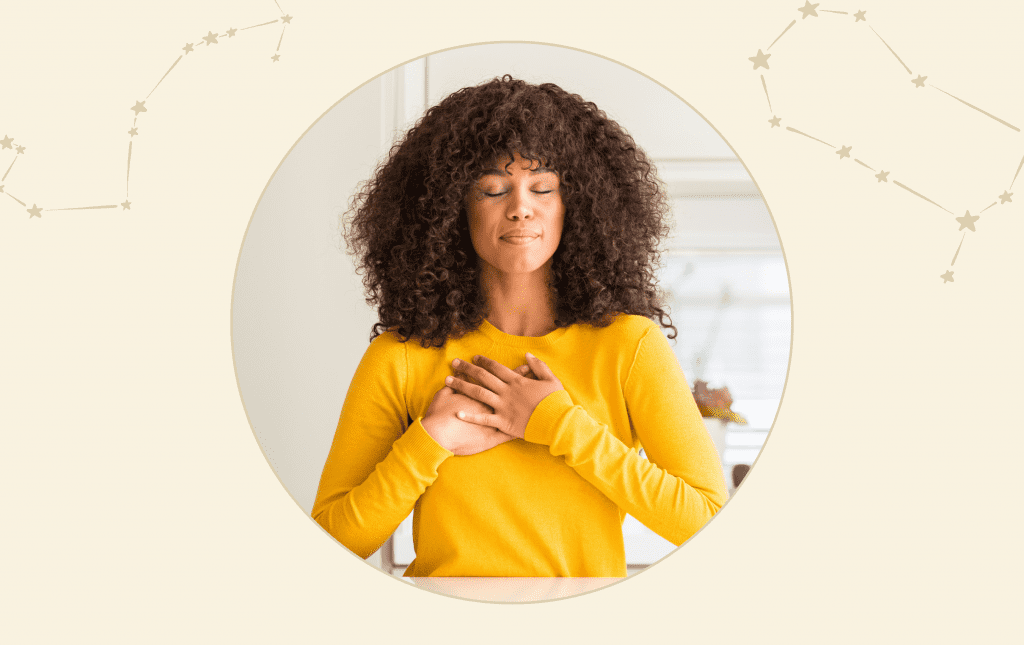 7. Release attachment to the outcome
A crucial step in manifesting a job is trusting the universe and releasing attachment to the outcome. This allows you to embrace new possibilities and opportunities.
Trust the universe to provide for your needs, even if the path is unclear.
Let go of control and be open to unexpected opportunities.
Focus on the process rather than worrying about paying bills or immediate concerns.
Stay open to different ways of making money, even beyond a traditional job.
Letting go of the outcome was perhaps the hardest part for me. But by releasing attachment, you open yourself up to limitless possibilities and a better chance of attracting your ideal job or career opportunity.
What You Should Avoid Doing When Manifesting a Job
1. Don't expect it to happen overnight
It's important to remember that even the most successful people had to start somewhere. They didn't get to where they are today by simply sitting back and waiting for good things to happen.
So don't get discouraged if your manifestation doesn't seem to be working right away. Just keep putting in the effort and trust that things will fall into place in due time.
2. Dont allow self-limiting beliefs to get in the way
Many people fail to manifest their dream job because they allow self-limiting beliefs to get in the way. For example, if you believe that you're not good enough or that you don't deserve to have the job you want, then it will be very difficult for you to achieve your goals. These negative beliefs will only hold you back, so it's important to identify them and work on replacing them with positive ones.
3. Don't focus on the lack of what you have
When you're manifesting a new job, it's important to focus on what you want rather than what you don't want. Focusing on the lack of a job will only create more feelings of lack and scarcity, hindering your ability to attract what you desire. It's like if you work in the job of your dreams, but all you can think about is how you don't currently have it.
The universe will only give you more of what you're thinking about, so make sure to focus on what you want to achieve in your career and feel confident and optimistic that you will achieve it.
---
Final Thoughts
The process of manifesting a new job may seem like an insurmountable obstacle, but the key is to stay positive and stick with it until you find what you're looking for. By manifesting a new job effortlessly, you can reach your goals and accomplish your dreams. If you have any further questions about how to manifest a new job effortlessly, or you'd like to share your own experiences in the process of manifesting something, please leave a comment below!
---
References