Can you invite more synchronicity into our lives? The answer is yes, you can; you've just got to know how. Let's delve deeper into the fascinating topic of synchronicity and explore how we can attract more meaningful coincidences.
---
Step 1: Set a Clear Intention
What do you want to attract into your life? Is it a goal? A vision? A specific achievement? The clearer your intention, the more synchronicities you'll start to notice. To get crystal clear on your intuition, follow the tips below:
Be specific: Instead of saying, "I want to be happy," say, "I want to find a job that I love, and that makes me happy." Specificity helps the universe understand exactly what you're asking for.
Visualize your intention: Close your eyes and imagine what achieving your intention would look and feel like. This isn't just daydreaming – it's a powerful tool that aligns your thoughts and feelings with your desired outcome.
Write it down: Grab a pen and put your intention in writing. It's like making a contract with the universe. Plus, it helps to clarify your thoughts and focus your mind on your intention.
If you're intrigued by the concept of synchronicity and want to delve deeper into understanding its spiritual implications, our comprehensive guide on 'What Are Synchronicities & What Do They Mean?' provides a thorough exploration of this fascinating phenomenon.
Step 2: Trust in the Process
You've got to have faith in the universe and trust your intuition. Sometimes, our gut feelings or snap judgments can guide us towards synchronistic events. Building trust is easy once you know how:
Practice mindfulness: This isn't just about being present. It's about paying attention to the present moment without judgment, which can help you become more aware of your intuitive feelings.
Be open to possibilities: Don't just dismiss synchronicities as mere coincidences. They could be signs from the universe. So, keep your eyes open and embrace the unexpected!
Reflect on past synchronicities: Remember that time when you bumped into an old friend just when you were thinking about them? That's synchronicity! Reflecting on these experiences can help build your trust in the process.
Step 3: Practice Mindfulness and Meditation
These practices heighten your awareness and make you more receptive to synchronicities. They can be as simple as a few minutes of deep breathing or a full session of guided meditation. Don't struggle to implement these new practices, follow the tips below to help get started:
Start small: If you're new to meditation, start with just a few minutes each day and gradually increase your time. You'll be amazed at how manageable it is!
Try different types of meditation: There's a whole world of meditation out there, from mindfulness meditation to loving-kindness meditation, and transcendental meditation. Explore and find what resonates with you. You might just discover a new favorite practice!
Be consistent: The magic of meditation comes with regular practice. Make it a daily habit and watch how it transforms your life.
Step 4: Follow the 'Breadcrumbs' of Synchronicity
Keep your eyes open for signs and coincidences. They might be guiding you towards something significant. To spot and decode synchronicities, follow the steps below:
Keep a synchronicity journal: Jot down any synchronicities that you experience. It's like a treasure map, helping you see patterns and connections.
Reflect on the meaning: If you experience a synchronicity, don't just brush it off. Take a moment to reflect on what it might mean. It could be a sign pointing you in a certain direction.
Decode the synchronicities: Synchronicities can come in many forms and might mean different things. For example, seeing repeated numbers might be a sign that you're on the right path, while encountering certain animals might have specific symbolic meanings. To decode your synchronicities, consider their context, your personal associations, and any common symbolic meanings. The interpretation that feels most resonant to you is likely the most accurate.
To further enhance your journey towards increased synchronicity, we recommend exploring our detailed article on the "9 Synchronicity Signs You Shouldn't Ignore", providing you with essential insights into recognizing and interpreting these meaningful coincidences.
Step 5: Stay Grounded
While it's exciting to be open to synchronicities, it's equally important to stay grounded and not misinterpret the signs. Remember, not every coincidence is a synchronicity. Avoid misinterpret the signs by following the tips below:
Practice discernment: Not every coincidence is a synchronicity. Use both your intuition and your rational mind to understand the nature of the event.
Don't obsess over synchronicities: They're fascinating, but they shouldn't be the sole basis for making decisions. Use them as one of many tools in your decision-making process.
Balance intuition with rationality: Synchronicities often involve intuition, but don't forget to also use rational thinking and common sense.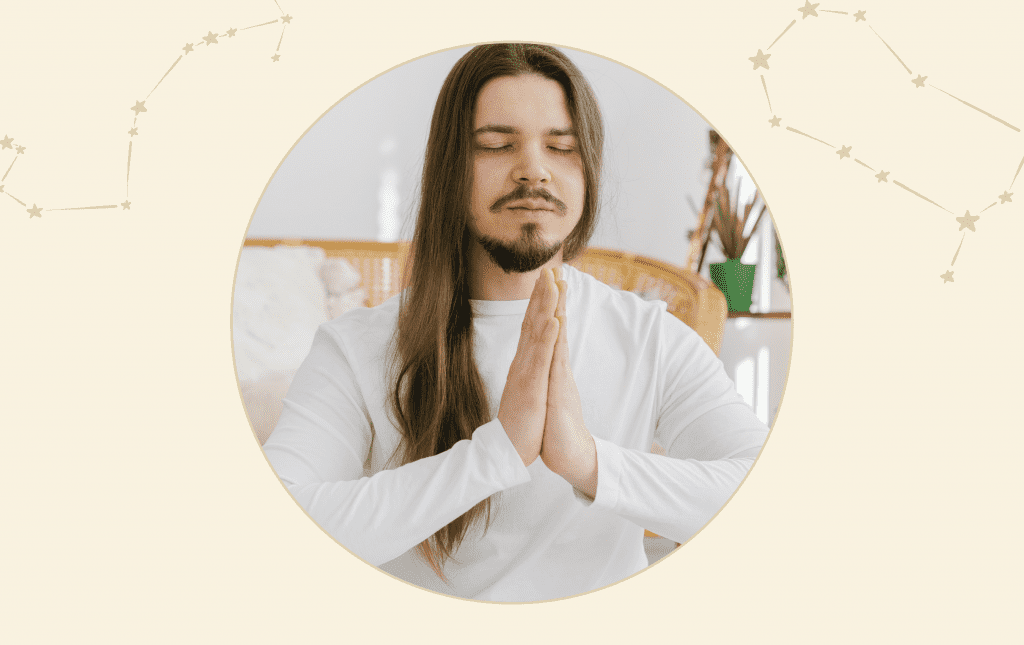 Step 6: Cultivate Positive Thinking
Positive thinking is like a magnet for positive experiences, including synchronicities. Try to maintain an optimistic and favorable outlook on life. Keeping your mindset positive is simple once you know how:
Practicing gratitude: Make it a habit to express gratitude daily. It's a simple shift that can transform your focus from what's wrong in your life to what's good.
Focus on the good in every situation: Even in difficult situations, there's always a silver lining. Find it and hold onto it.
Visualize positive outcomes: Regularly imagine yourself achieving your goals and experiencing positive outcomes. It's like giving the universe a preview of what you want.
Step 7: Connect with Nature
Nature is full of synchronicities. By spending time in nature, you can become more attuned to the natural rhythms and patterns of the universe. Unsure how you can connect with nature? Follow the tips below:

Spend time outdoors: Whether it's a walk in the park, a hike, or simply sitting in a garden, make time for nature. You'll feel more connected and refreshed.
Observe nature: Notice the patterns in nature, like the change of seasons or the movement of the stars. They're a beautiful reminder of the larger rhythms of the universe.
Engage in nature-based practices: Try gardening, nature meditation, or nature-based art. They're fun and they connect you with the natural world.
Step 8: Embrace Change
Life is a constant flow of change, and often, synchronicities occur during times of change or transition. Embrace these changes, and see them as opportunities for growth and new experiences. This openness can invite more synchronicities into your life. The tips below will help you to embrace the ever changing flow of life:
Be open to new experiences: Trynew things, meet new people, and explore new places. You never know what synchronicities these new experiences might bring!
Adopt a growth mindset: See challenges as opportunities for growth rather than obstacles. This mindset shift can open up a whole new world of possibilities.
Practice flexibility: Be willing to adapt and adjust when things don't go as planned. Flexibility is a superpower that can help you navigate change more smoothly.
Step 9: Practice Kindfulness
Kindfulness is mindfulness with a heart. It's about being present with a gentle and compassionate attitude. By practicing kindfulness, you can create a more positive and receptive state of mind, which can attract more synchronicities. To add more kindness into your life, follow the tips below:
Be kind to yourself: Treat yourself like you would a dear friend. This can include self-care practices, positive self-talk, and forgiving yourself for mistakes.
Be kind to others: Show compassion and understanding to others. This can include listening with empathy, offering help, or simply being there for someone.
Be kind to your environment: Treat your surroundings with respect and care. This can include cleaning up after yourself, recycling, and being mindful of your impact on the environment.
Step 10: Engage in Creative Activities
Engaging in creative activities like painting, writing, or playing music can put you in a 'flow' state. This state of flow aligns you with your true self and the universe, making you more receptive to synchronicities. Being more creative is easy, just follow the tips below:
Find a creative outlet that you enjoy: This could be anything from painting to cooking to dancing. The key is to find something that you love and that allows you to express your creativity.
Make time for creativity: Set aside regular time for your creative activities. This could be a few minutes each day or a few hours each week, depending on your schedule.
Get into the 'flow': Allow yourself to become fully absorbed in your creative activity. Let go of any thoughts about the outcome or how well you're doing, and just enjoy the process.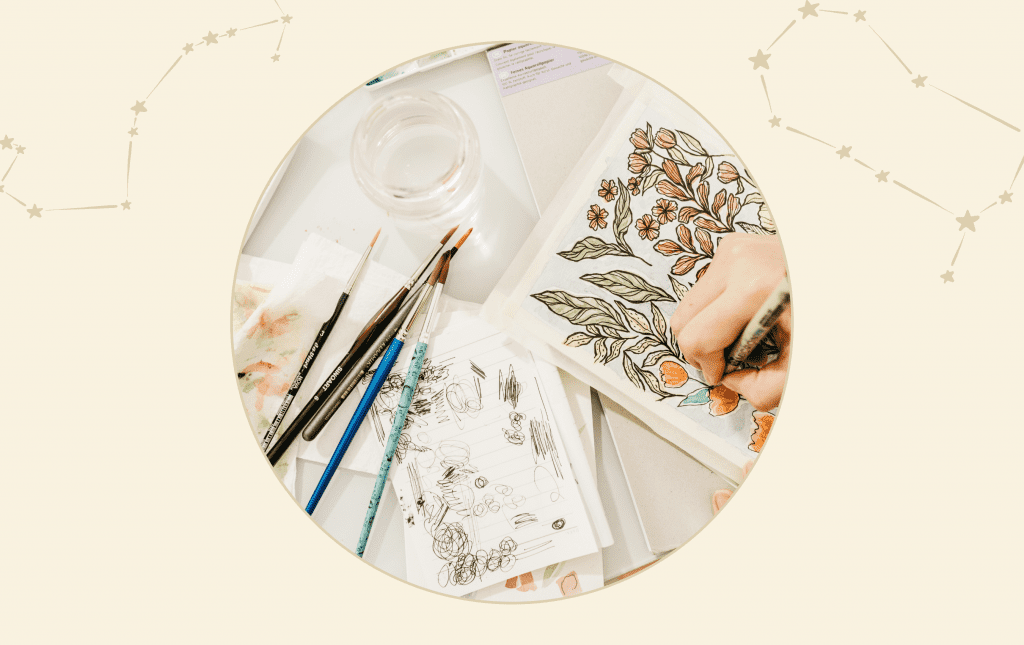 ---
Final Thoughts
Synchronicity is a magical phenomenon that can guide us, inspire us, and remind us of our connection with the universe. By practicing mindfulness, setting clear intentions, and staying open to the signs, we can invite more synchronicity into our lives.
Once you've started increasing these magical occurrences, you might be wondering how to make sense of them. For a deeper understanding, check out our guide on how to interpret synchronicity in six easy ways.
So, why not start today? Embrace the magic of synchronicity and see where it leads you. As someone who has experienced the power of synchronicity, I can assure you that it's a journey filled with wonder, surprise, and profound insights. Remember, the universe is always communicating with us; we just need to listen.