Being vegan during Thanksgiving might sound difficult. However casserole makes the perfect vegan dish! You can add in whatever vegetables you like. For ideas, here are 10 delicious vegan thanksgiving casserole recipes.
Browse our other vegan recipes.
1. Cheesy Broccoli Rice Casserole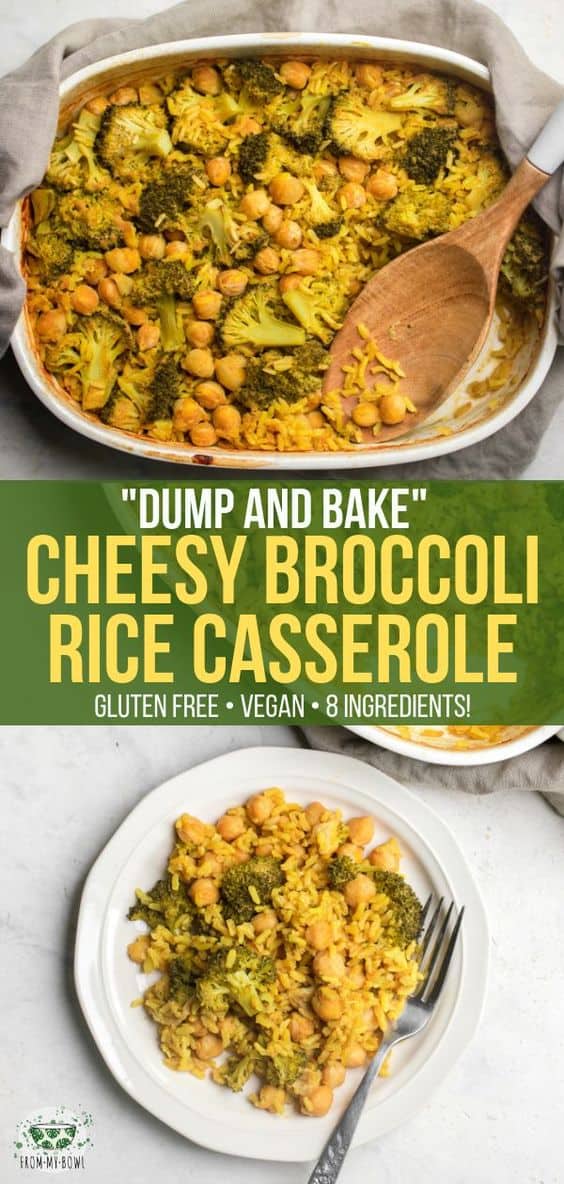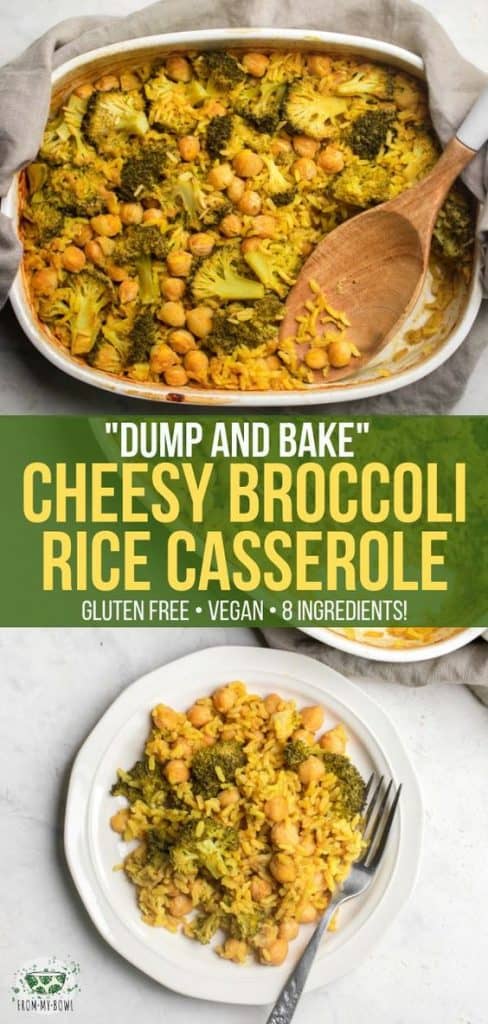 Article image from – frommybowl
This Cheesy Broccoli Rice Casserole is Gluten-Free, Dairy-Free, and made with only 8 healthy ingredients! Simply add everything to a pan, bake, and enjoy.
2. Vegan Mexican Casserole

Article image from – healthylifes.live
This healthy vegan Mexican casserole has roasted corn, roasted bell peppers, cheese, enchilada sauce, and corn tortillas. Perfect leftovers for lunch!
3. Vegan Pot Pie Casserole


Article image from – plantpowercouple
This vegan pot pie casserole is a quick, easy, and deliciously vegan version of the chicken pie I fell in love with in London. Made with tremendously simple and easily found ingredients, the hardest part is waiting for it to finish cooking!
4. Vegan Mexican Casserole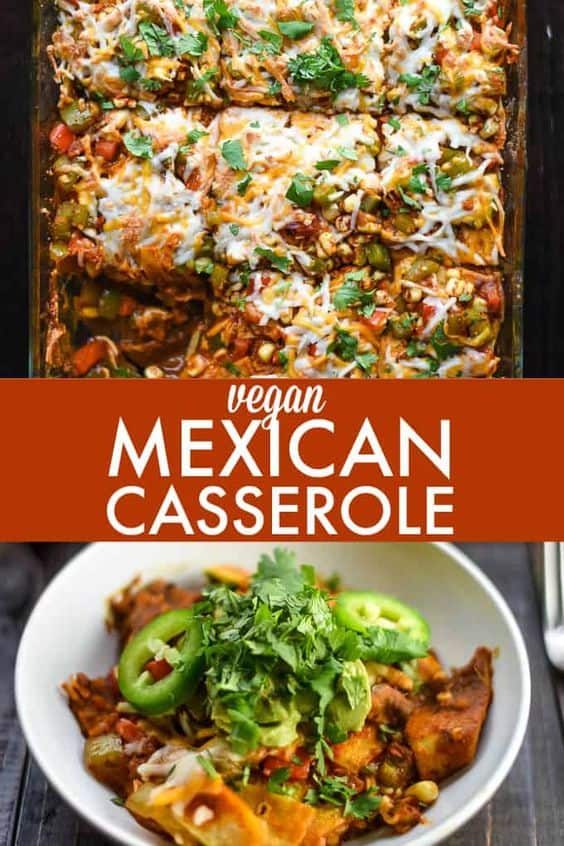 Article image from – simplystacie
I follow a mostly vegan diet, so–likely to no one's surprise–I eat a lot of salads and bowls with grains, a source of protein, and a creative dressing or sauce. But, I won't lie. Sometimes I get tired of staring at the same ingredients and, usually around the same time, a casserole craving sets in.
5. Greek Style Green Bean Casserole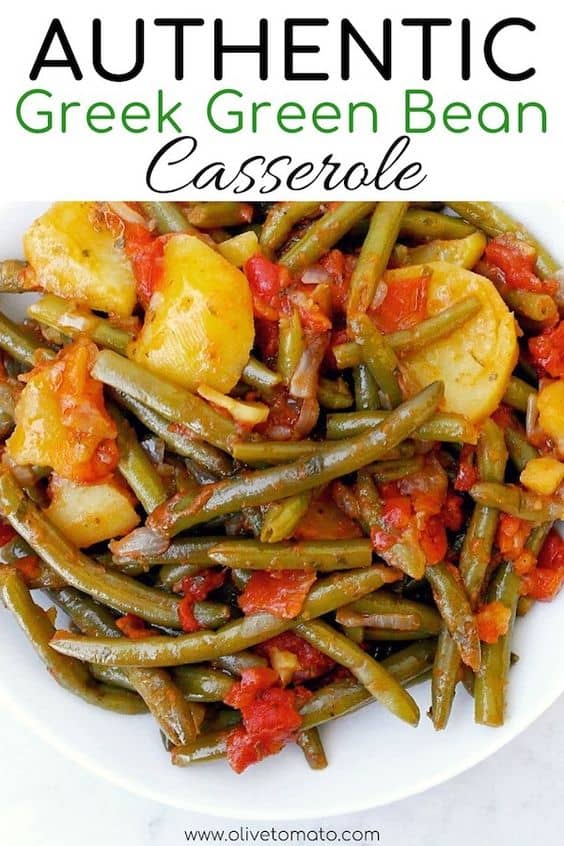 Article image from – olivetomato
I would say that this is the secret weapon of the Greek diet, it is why Greeks consistently have the highest intake of vegetables (per person) in the world. These dishes are very filling, because you basically consume about 4 servings of vegetables in one sitting, plus the olive oil provides satiety.
6. Vegan Tater Tot Green Bean Casserole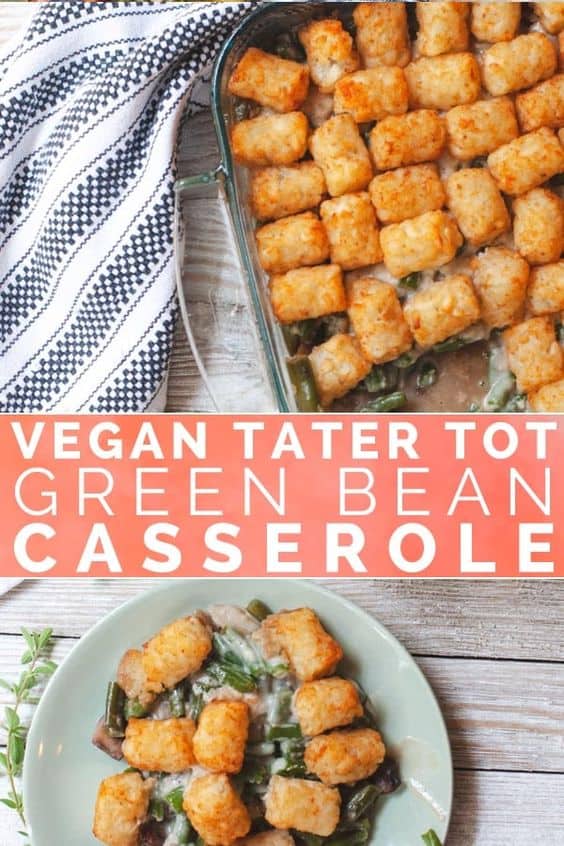 Article image from – cozypeachkitchen
You'll love how easy it is to make this twist on the classic green bean casserole. This from scratch casserole is full of mushrooms and green beans and topped with tater tots, making it the ultimate vegan comfort food.
7. Cheesy Vegan Cauliflower Casserole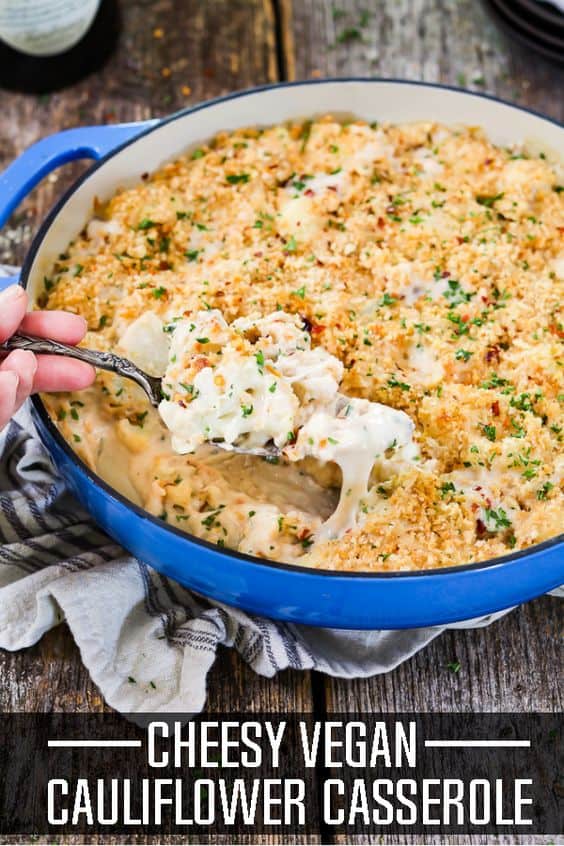 Article image from – veganhuggs
This veggie-loaded Vegan Cauliflower Casserole is layered with ooey-gooey cheese, topped with buttery breadcrumbs and then baked to perfection. It's easy and delicious!
8. Vegan Buffalo Cauliflower Casserole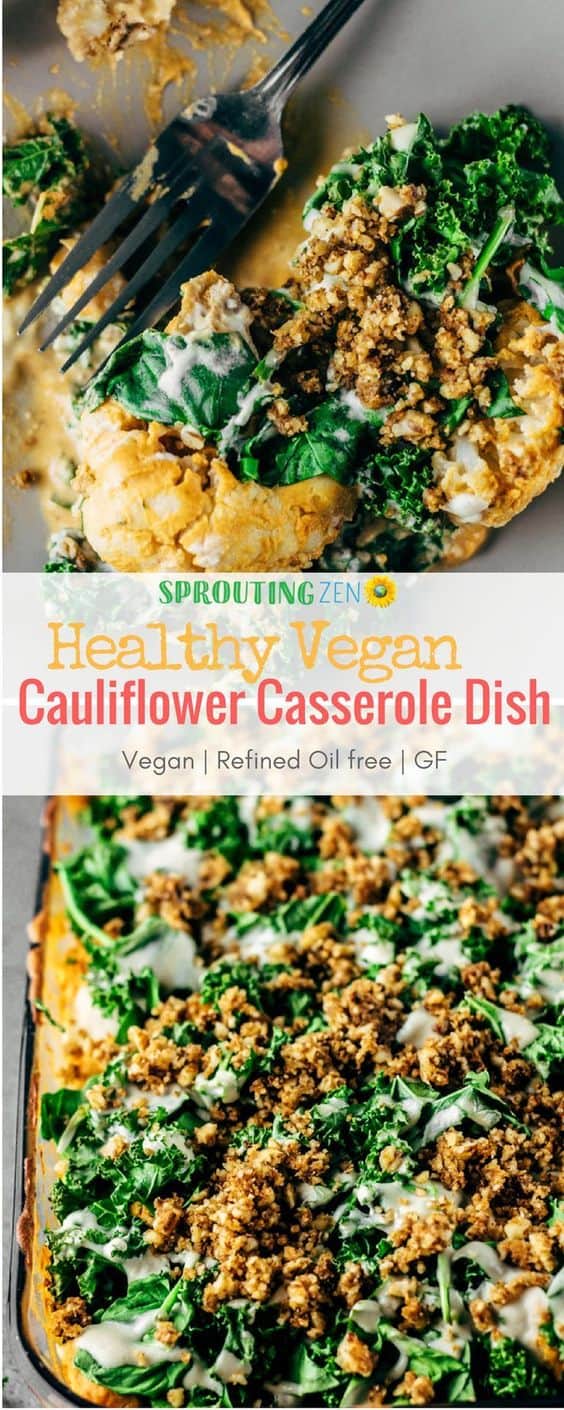 Article image from – sproutingzen
Where are my cauliflower lovers at? I know you're here somewhere. And if you're not a cauliflower lover yet, you need to try this, because this will make you a cauliflower lover. I promise.
9. Vegan Potato Casserole
Article image from – contentednesscooking
My Vegan Potato Casserole recipe brings a fresh vegan twist to a classic. It is a full fresh vegetable bake on its own and comes with a savory oil-free sauce that is easy to make. A real highlight of the Vegan Potato Casserole is the crunch on top of it, made from macadamias and gluten free breadcrumbs.
10. Vegan Vegetable Bean Casserole
Article image from – vnutritionandwellness
This Vegetable Bean Casserole is creamy and delicious. This comforting casserole is gluten-free and filled with brown rice, broccoli, carrots, and celery. It's perfect for a hearty and tasty any day meal.