Following a Keto Diet during thanksgiving might sound difficult. Not being able to eat certain foods sucks, but luckily for you I've put together a list of 20+ Must Have Keto Thanksgiving Desserts.
Just What Is Ketogenic?
"Ketogenic" is a term for a low-carb diet. The idea is for you to get more calories from protein and fat and less from carbohydrates. You cut back most on the carbs that are easy to digest, like sugar, soda, pastries, and white bread.
How It Works
When you eat less than 50 grams of carbs a day, your body eventually runs out of fuel (blood sugar) it can use quickly. This typically takes 3 to 4 days. Then you'll start to break down protein and fat for energy, which can make you lose weight. This is called ketosis. It's important to note that the ketogenic diet is a short term diet that's focussed on weight loss rather than the pursuit of health benefits.
Talk To Your Doctor
Talk with your doctor first to find out if it's safe for you to try a ketogenic diet, especially if you have type 1 diabetes.
Weight Loss
A ketogenic diet may help you lose more weight in the first 3 to 6 months than some other diets. This may be because of several reasons but research is very biased both for and against and none of this has been proved yet.
Exercise
A ketogenic diet may help endurance athletes like runners and cyclists when they train. Over time, it helps your muscle-to-fat ratio and raises the amount of oxygen your body is able to use when it's working hard. But while it might help in training, it may not work as well as other diets for peak performance.
Side Effects
The more common side effects aren't usually serious: You might have constipation, mild low blood sugar, or indigestion. Much less often, low-carb diets can lead to kidney stones or high levels of acid in your body (acidosis). Other side effects can include the "keto flu," which may include headache, weakness, and irritability; bad breath; and fatigue.
Diet With Care
When your body burns its fat stores, it can be hard on your kidneys. Starting a ketogenic diet or going back to a normal diet afterwards can be tricky if you're obese (because of other health issues you're likely to have). If you have any health conditions, make diet changes slowly and only with the guidance of your doctor.
Too Many Refined Carbs Is A Problem
Personally I am not a great fan of the ketogenic diet system. However, I do think most people eat too much refined carbohydrate and in particular sugars. Adding some Keto meals or dishes into your diet will not cause any problems and may help you with certain things. Everything in moderation is one of those wise tenets we seem to forget too often.
1. Keto Sugar Free Pecan Pie
Article image from – alldayidreamaboutfood
Classic pecan pie gets a sugar free grain-free makeover! I just updated my pecan pie recipe to be better than ever. It's easier to make and has fewer carbs, so it fits perfectly into your keto diet.
2. Keto Pumpkin Cheesecake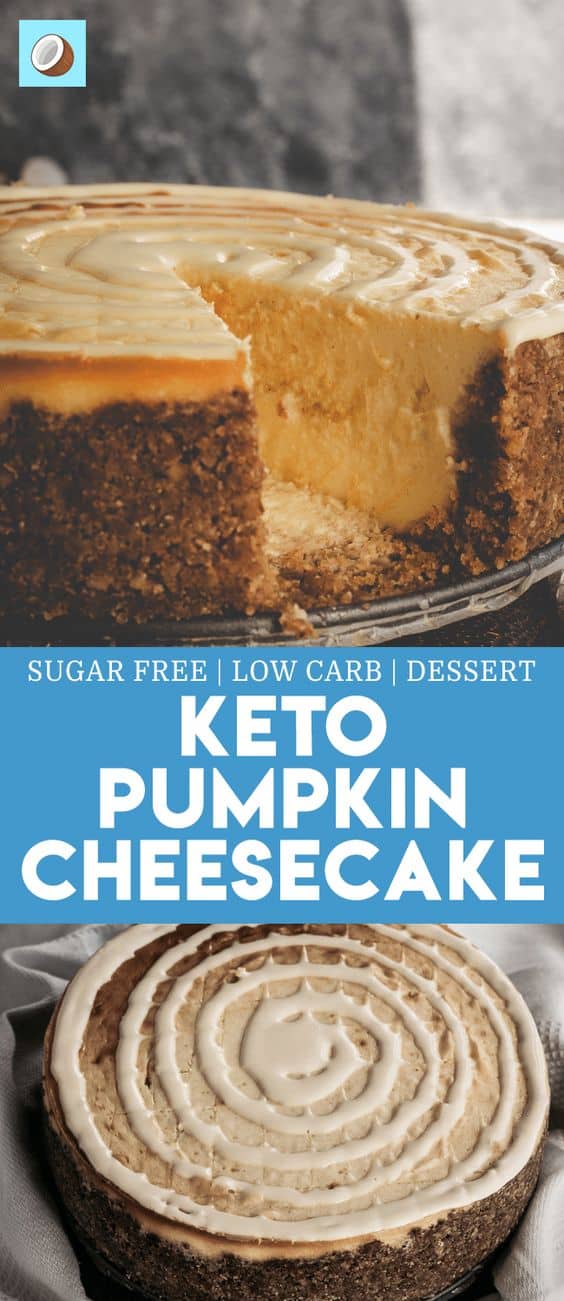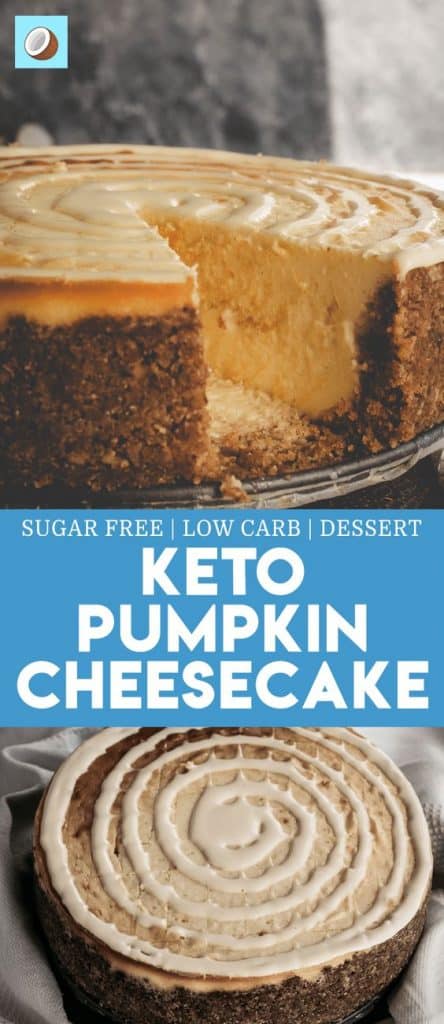 Article image from – fatforweightloss
You might usually take a pumpkin pie for Thanksgiving dessert, but what if you took a pumpkin cheesecake this year? This recipe is probably one of the best tasting cheesecakes I've ever created, and I'm not saying that lightly.
3. No-Bake Keto Pumpkin Cheesecake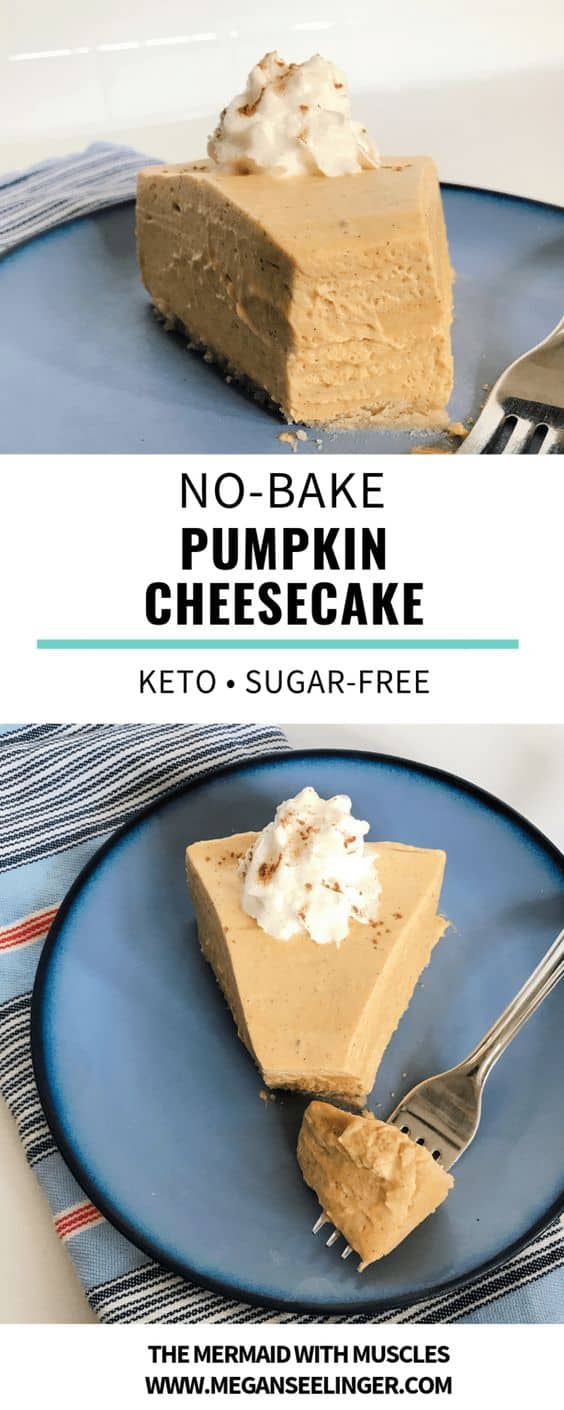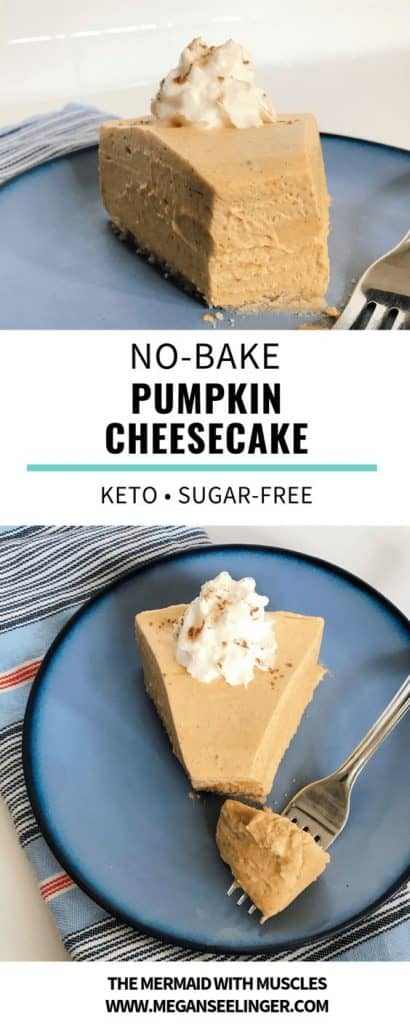 Article image from – meganseelinger
What is fall without a pumpkin dessert? Boring… the fall season is boring without a pumpkin dessert.
4. Keto Apple Cobbler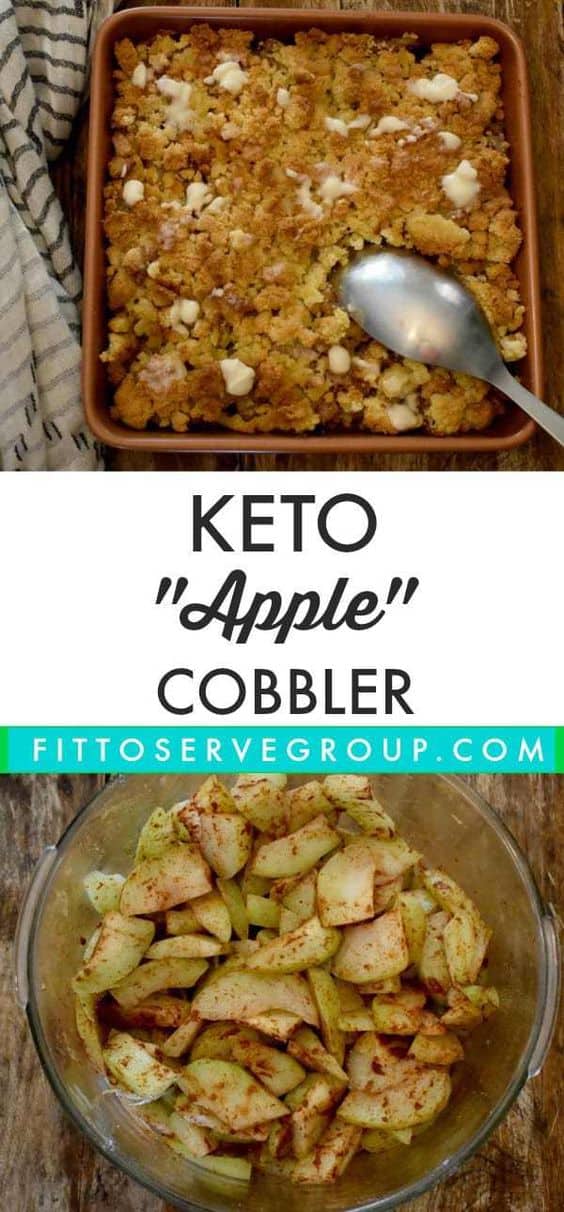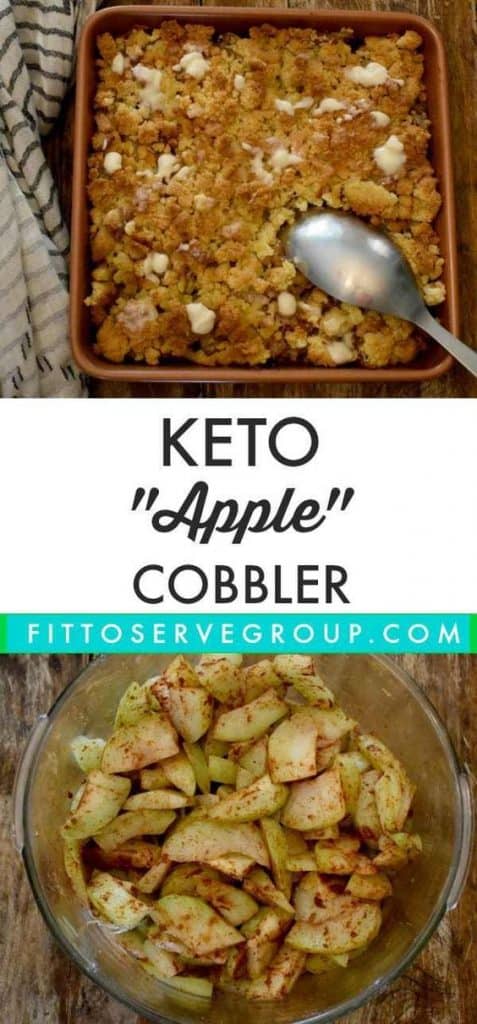 Article image from – fittoservegroup
A keto apple cobbler recipe that swaps high carb apples for low in carbs chayote squash. It's the perfect mock apple option. Get all the flavor of apples minus the extra carbs.
5. Keto Pecan Pie Tarts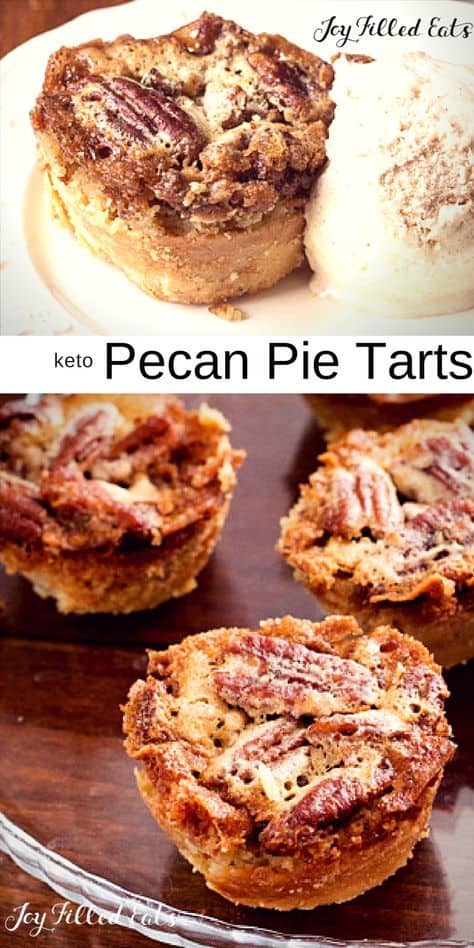 Article image from – joyfilledeats
I love pecan pie. It is so rich and indulgent I used to only make it once a year for Thanksgiving. But now that I have a sugar free, low carb, keto recipe I plan on making keto pecan pie tarts much much more often.
6. Keto Pumpkin Swiss Roll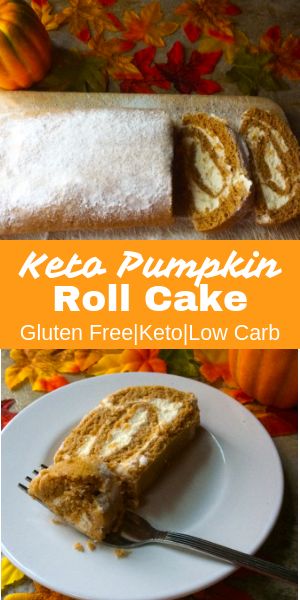 Article image from certainlyketo
I created this keto pumpkin swiss roll or roulade (just a fancier way of saying roll) because it is one of those desserts that is so good and looks great. I wanted to make something that I can bring to family gatherings (or work potlucks) that would look great and taste even better, plus still be keto.
7. Keto Pumpkin Cupcakes

Article image from – ketocookingchristian
Moist and delicious cupcakes that taste like pumpkin pie with a vanilla cream cheese frosting!
8. Keto Pumpkin Cheesecake Bars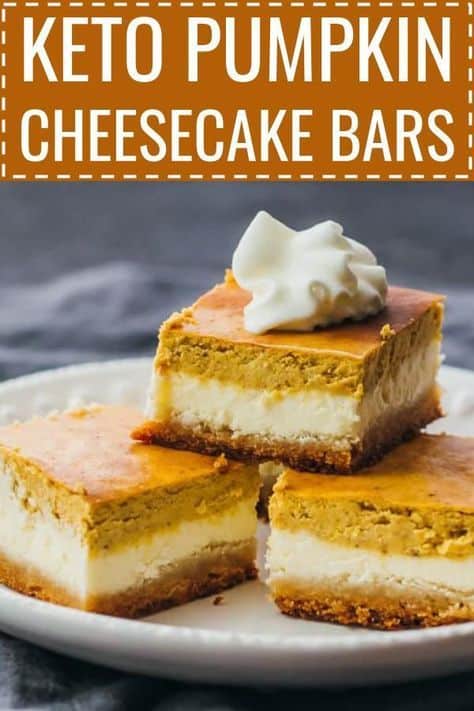 Article image from – savorytooth
These healthy pumpkin cheesecake bars are layered with a bottom almond flour crust, a middle cheesecake layer, and a top pumpkin layer. Low carb, keto friendly, and gluten-free.
9. Keto Pumpkin Cheesecake
Article image from – joyfilledeats
This easy pumpkin cheesecake recipe comes together in minutes in your food processor or blender. With less than 10 ingredients and about 10 minutes of prep time, you can have a delicious fall dessert.

10. Keto Pecan Bars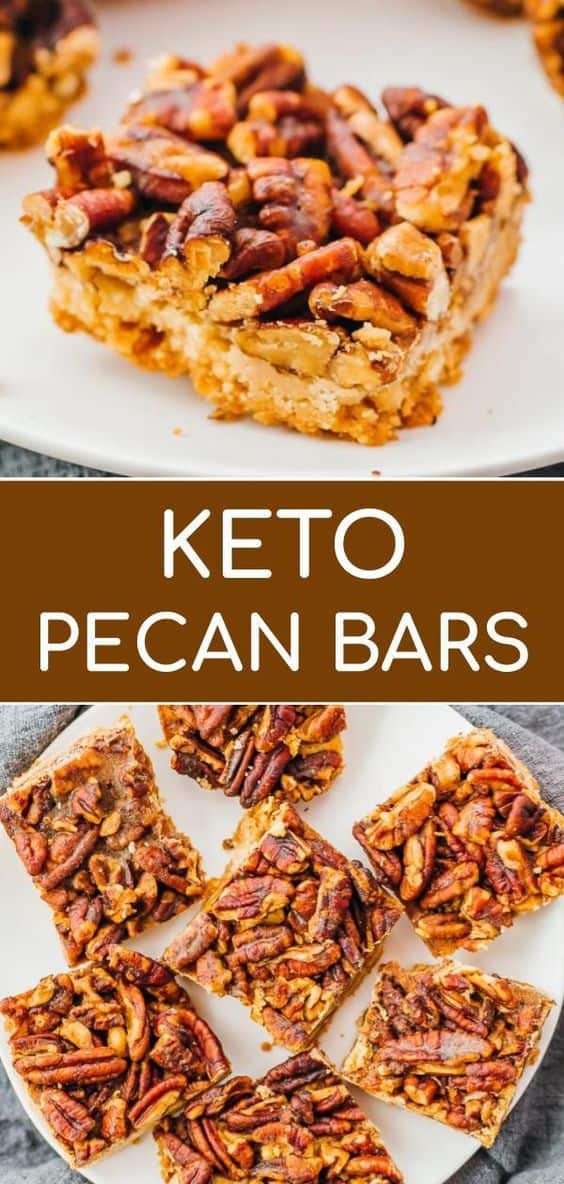 Article image from – savorytooth
These keto pecan bars have a sweet and crunchy pecan topping over a crisp almond crust. Low carb and gluten free, this is a fantastic easy dessert to make for nut lovers or for holidays like Thanksgiving and Christmas.
11. Keto Pumpkin Cream Cheese Pound Cake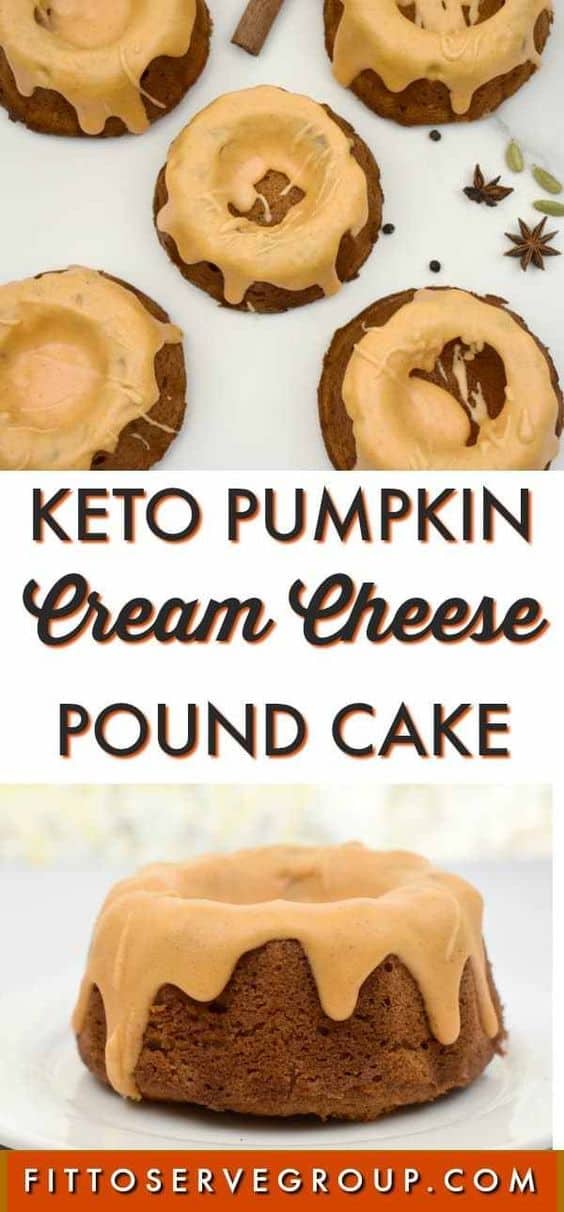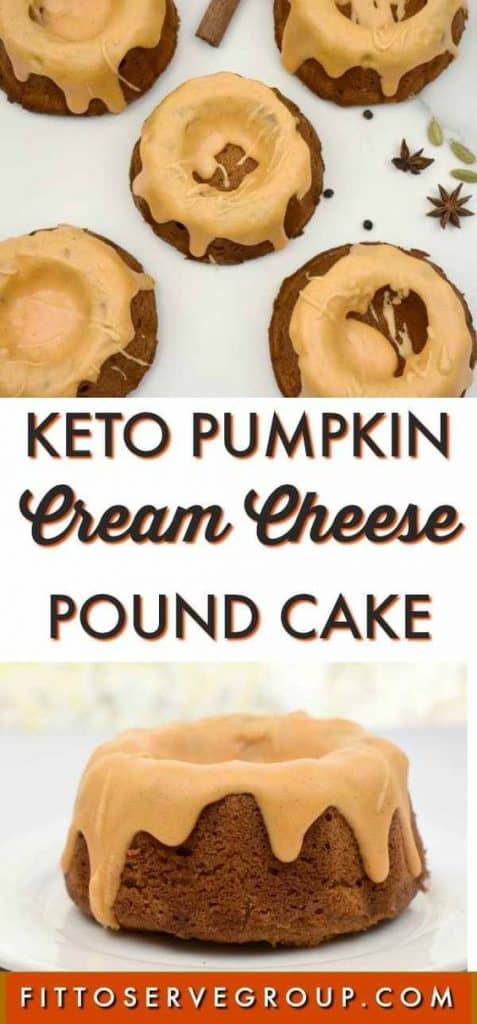 Article image from – fittoservegroup
A keto pumpkin cream cheese pound cake recipe that's topped with a keto-friendly maple icing. It makes the perfect low carb dessert!
12. Keto Pecan Pie Bars

Article image from – thebigmansworld
When it comes to holiday desserts, pecan pie is my all-time favorite. A ridiculously sweet pie chock full of my favorite nut (pecans!) and with a gooey glaze…..what could be better?
13. Keto Pumpkin Cream Pie
Article image from – alldayidreamaboutfood
A creamy keto pumpkin pie filling with a tender almond flour crust. If you want a light and airy Thanksgiving dessert, then this Pumpkin Cream Pie is for you. With only 7g total carbs per serving, you can afford to indulge this holiday season.
14. Keto Blueberry Pie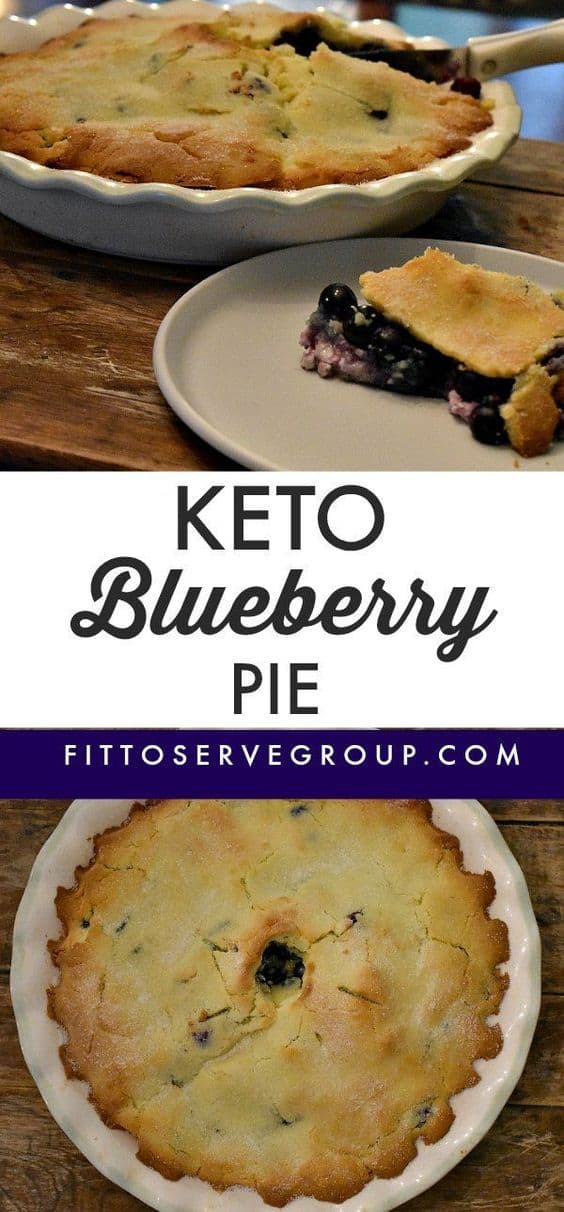 Article image from – fittoservegroup
This recipe for Keto Blueberry Pie features fresh blueberry filling and has a double crust the perfect fresh berry pie for anyone watching their carbs. Because this recipe is sugar-free, gluten-free it's also keto-friendly.
15. Keto Mixed Berry Crumble


Article image from – ketocookingchristian
A mix of blackberries, blueberries and raspberries baked with a cinnamon streusel like crumble topping!
16. Keto Pumpkin Cake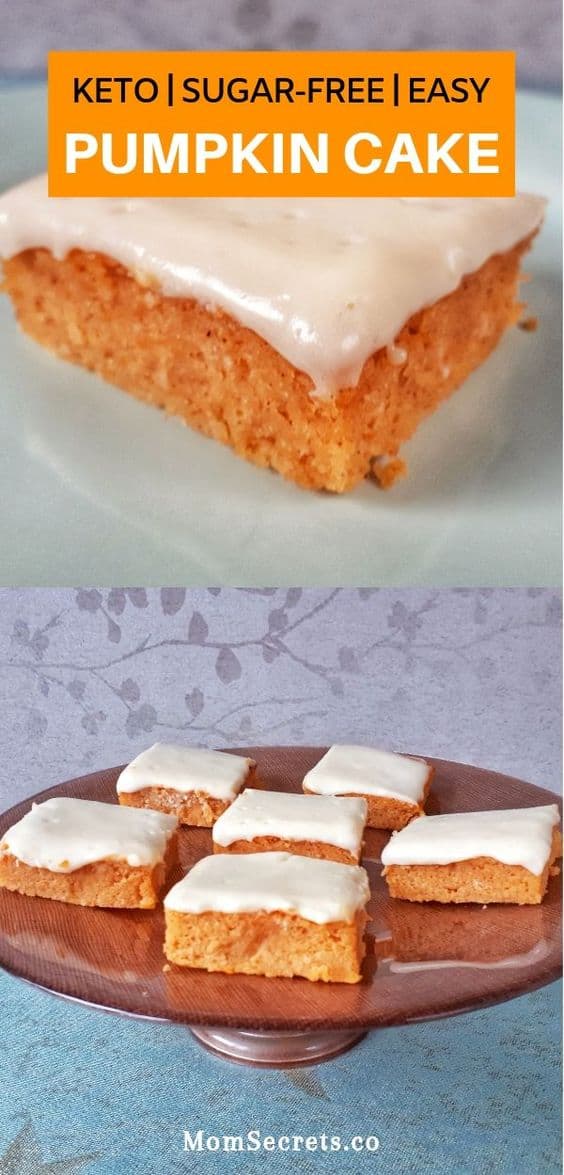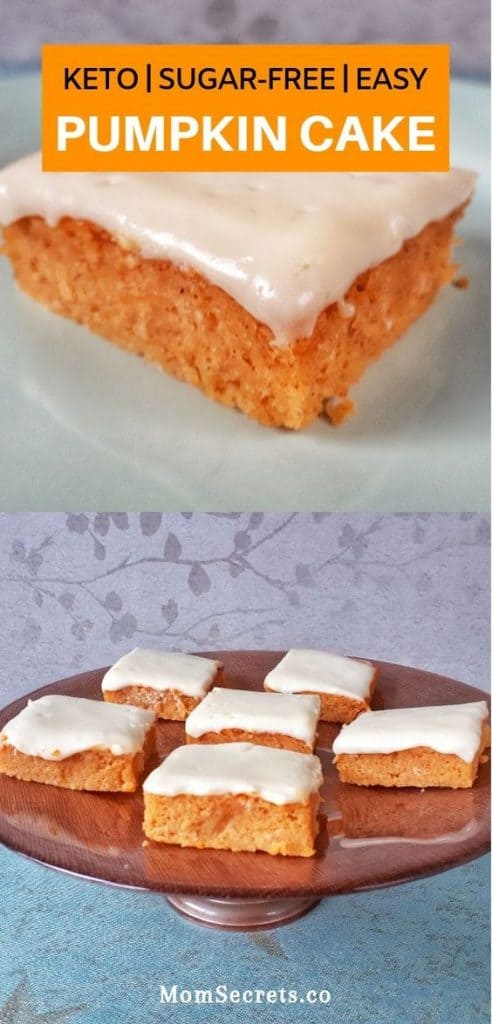 Article image from – momsecrets
Pumpkin cake with cream cheese frosting is keto, low carb, gluten-free and sugar-free. It is so fluffy, moist and amazingly delicious. Simply the BEST!
17. Keto Pecan Pie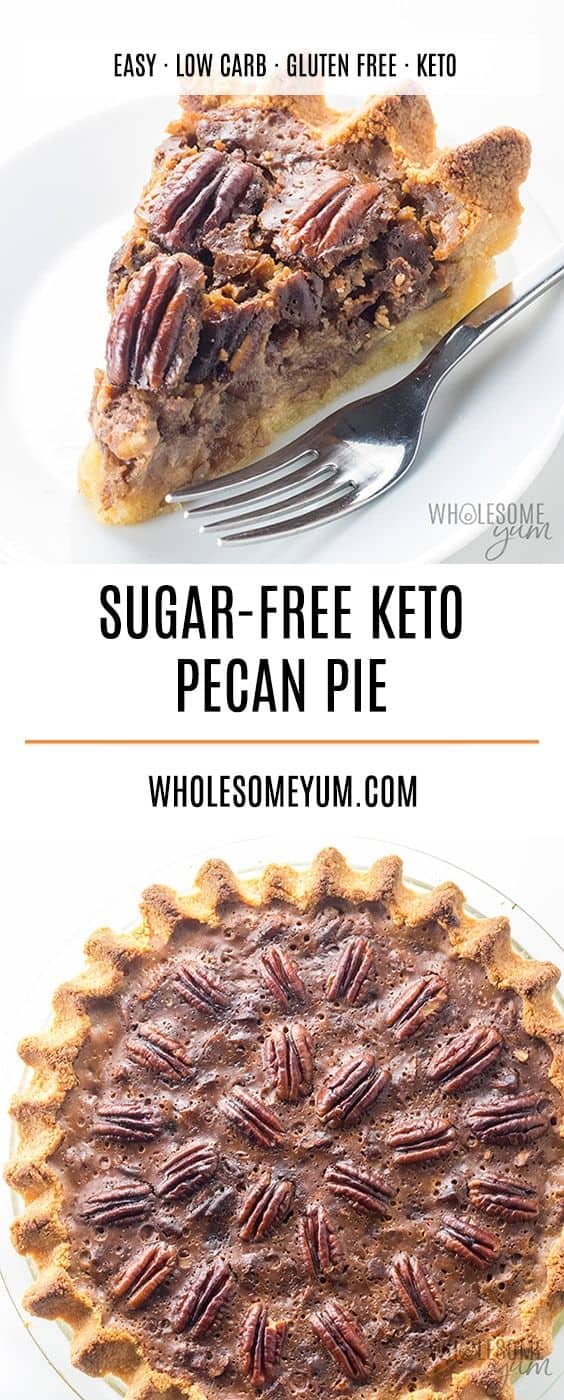 Article image from – wholesomeyum
This keto pecan pie recipe is the only one you'll ever need for the best sugar-free pecan pie ever! Easy to make and just like the real thing.
18. Keto Chocolate Chip Pumpkin Bars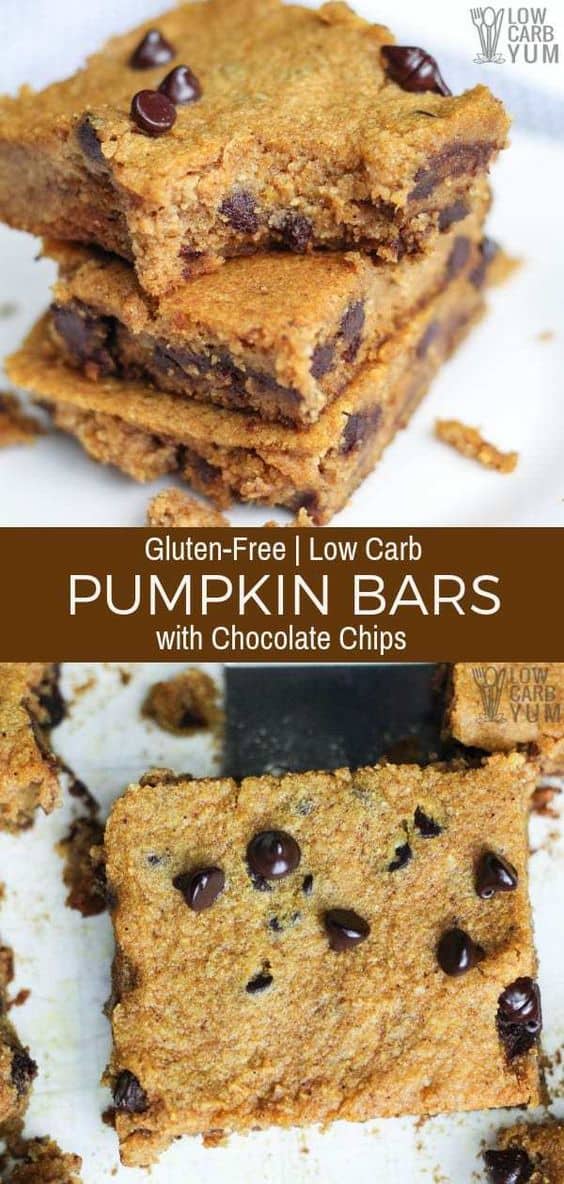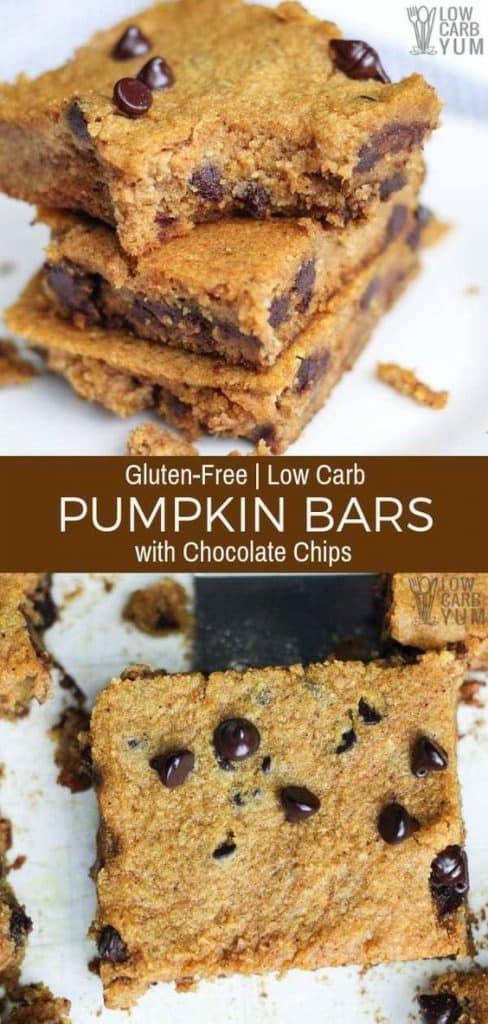 Article image from – lowcarbyum
Easy to make low carb gluten free pumpkin bars with chocolate chips that have no sugar added. They're so good even the kids love them.
19. Keto Pumpkin Pie Fat Bombs


Article image from – hungryforinspiration
They're so easy to make it's almost ridiculous and they will satisfy your sweet tooth in no time!
I love to have them as a small & sweet snack in the evening with a hot cup of tea – it feels so cozy and perfect for fall.
20. Keto Maple Bacon Crack

Article image from – joyfilledeats
If you've never had Maple Bacon Crack you have missed out. It is amazing. A sweet pastry with maple and bacon. What could be better? And now with a low carb version, you have no reason not to indulge in this delicacy.
21. Keto Instant Pot Pumpkin Cheesecake


Article image from – beautyandthefoodie
A tasty, creamy Keto Instant Pot Pumpkin Cheesecake with Sour Cream Topping is low carb, gluten free and made in the Instant Pot. The electric pressure cooker makes the best and creamiest cheesecakes I have ever experienced.
22. Keto Pumpkin Muffins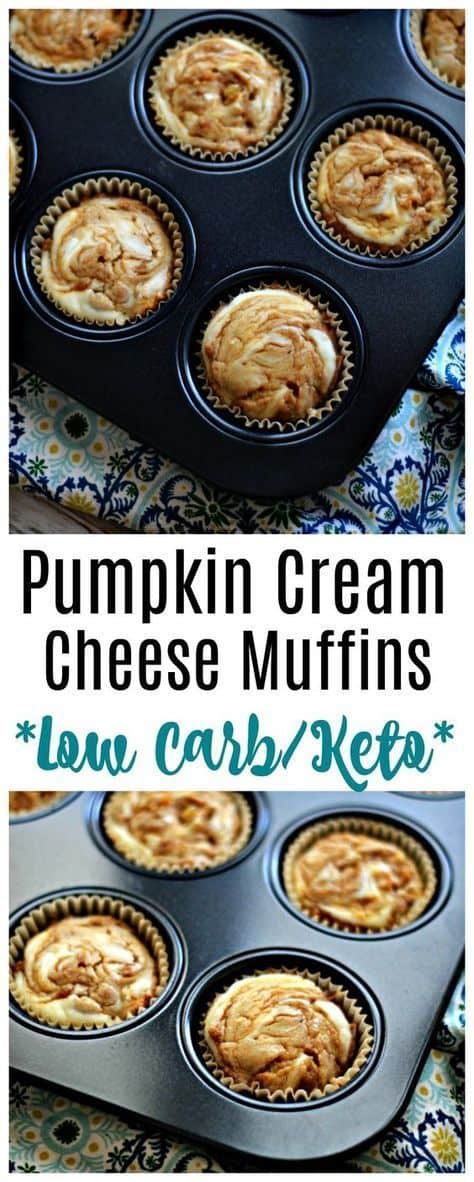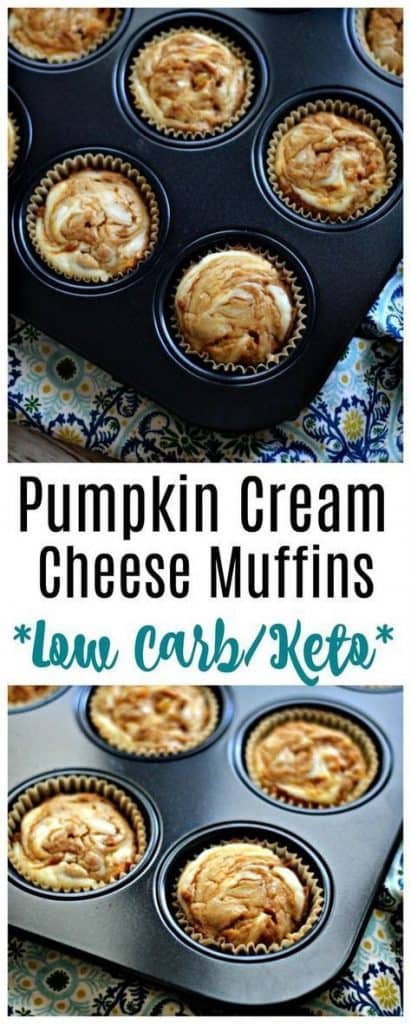 Article image from – kaseytrenum
This Keto Pumpkin Muffins with a Cream Cheese Swirl Recipe is going to be a go-to treat or breakfast in the fall. Pumpkin spice season hits, and this is a must in your recipe list! So easy, yummy, and perfect for that craving!
23. Keto Pumpkin Snickerdoodle Cookies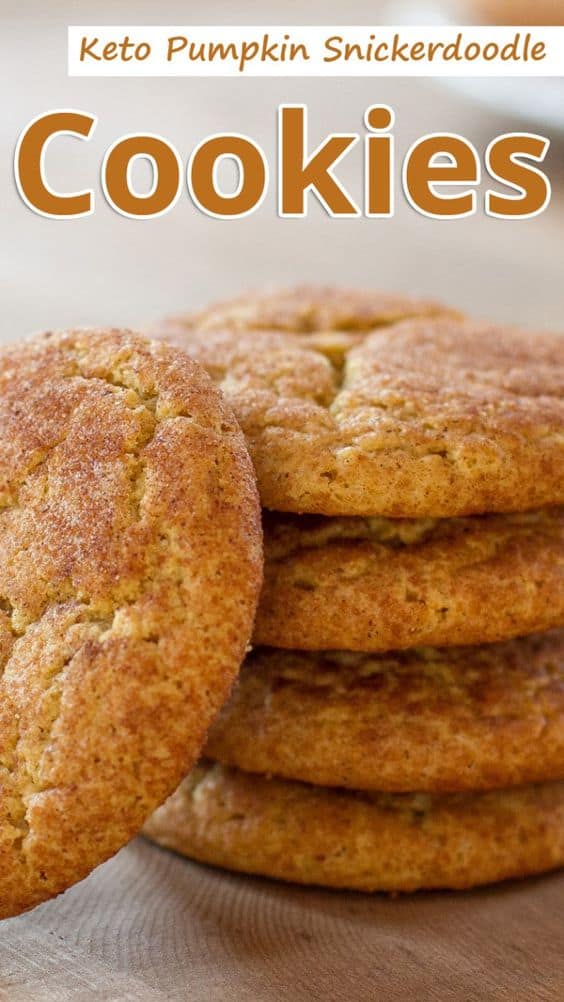 Article image from – recommended.tips