These days, there are a lot of commercial lip balms available in the market. However, many people have reported allergic reactions and negative side effects of these products. It is always better to make your own natural lip balm at home because you can control what ingredients go into it and avoid artificial flavours. This article will provide you with 10 DIY Hydrating Natural Lip Balm Recipes that are perfect for chapped or dry lips during the winter months.
Browse our other natural content.
---
What is lip balm?
Lip balm is often made from petroleum jelly or some other ointment and is applied to your lips to soothe and moisturize them. It was originally used as an ingredient in lipstick, but it became popular as its own product. Lip balm has many uses beyond just the basics, such as preventing chapping or cracking and also helping with dry skin conditions like eczema and dermatitis.
Benefits of using a lip balm
Lip balms are often used to keep lips moisturised and healthy. They usually have a high SPF content which protects your delicate lip soft tissue from the sun's harmful UV rays while also providing antioxidants that help fight free radicals in your body. These products also contain soothing ingredients and some even include pain relief agents for those who suffer from cold sores or chapped skin on their lips.
Although they can be expensive, lip balms provide long-lasting moisture that will leave you with smooth, supple, kissable lips!
Why should you use a homemade lip balm?
I will tell you why. There are many reasons to try it out, and here they are: firstly, it's cheaper than store-bought products; secondly, less packaging means less waste; and thirdly, you can save money by making your own!
---
10 DIY Hydrating Natural Lip Balm Recipes
The best natural lip balm is are not available in stores, but they're easy to make at home. The ingredients for these concoctions can be found at your local pharmacy and grocery store, but the results will far surpass any mass-produced product that you could purchase. The following recipes have been tested by countless women all over the world with varying degrees of success. They're all simple to make and affordable!
1. DIY Healing Lip Balm Recipe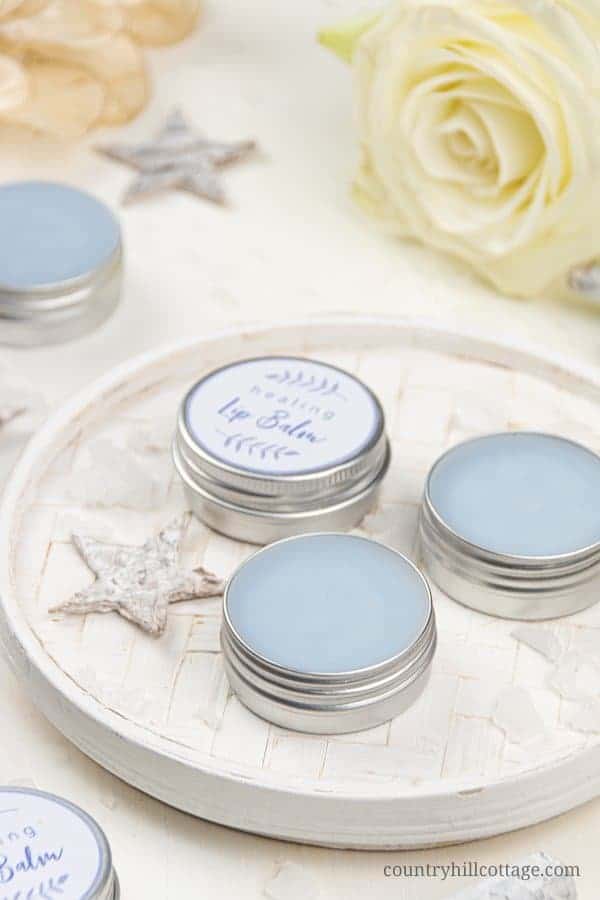 Article image from – countryhillcottage
See how to make a healing lip balm recipe to care for chapped, peeling lips! This homemade natural lip balm for dry lips with coconut oil and hemp seed oil is ready in minutes. This easy DIY lip balm without beeswax is a great moisturizing lip balm for winter and comes with free printable labels.
2. Raspberry Lemon Lip Balm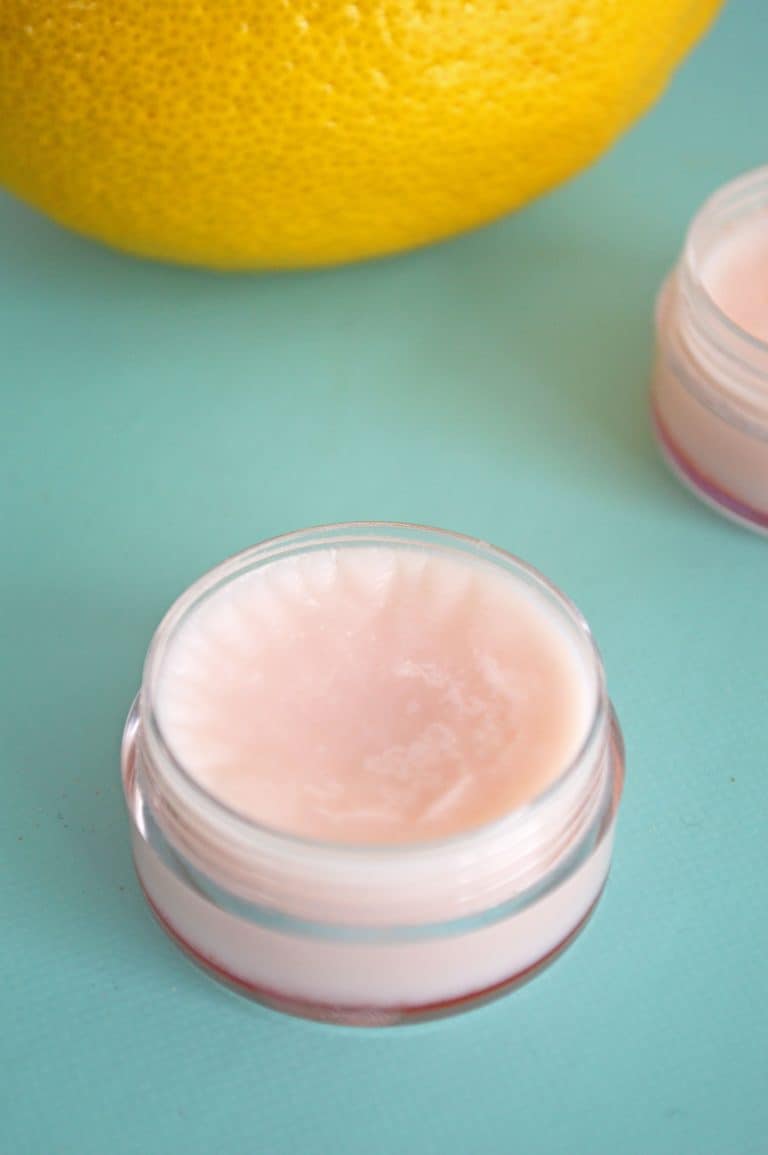 Article image from – simplisticallyliving
This Raspberry Lemon Lip Balm was the perfect way to bring a little bit of spring into my home early.
3. Honey & Cinnamon Lip Balm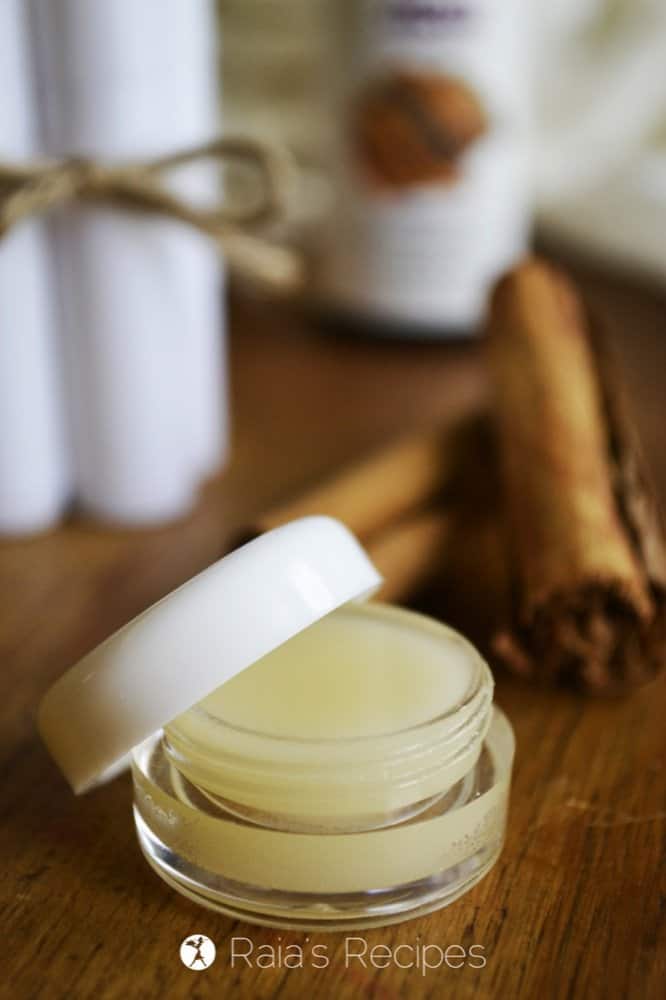 Article image from – raiasrecipes
This DIY Honey & Cinnamon Lip Balm makes an easy, healthy alternative to store-bought lip balms. With only a few, non-toxic, ingredients, you'll be surprised at how easy it is to whip up.
4. All-Natural 4-Ingredient Lip Balm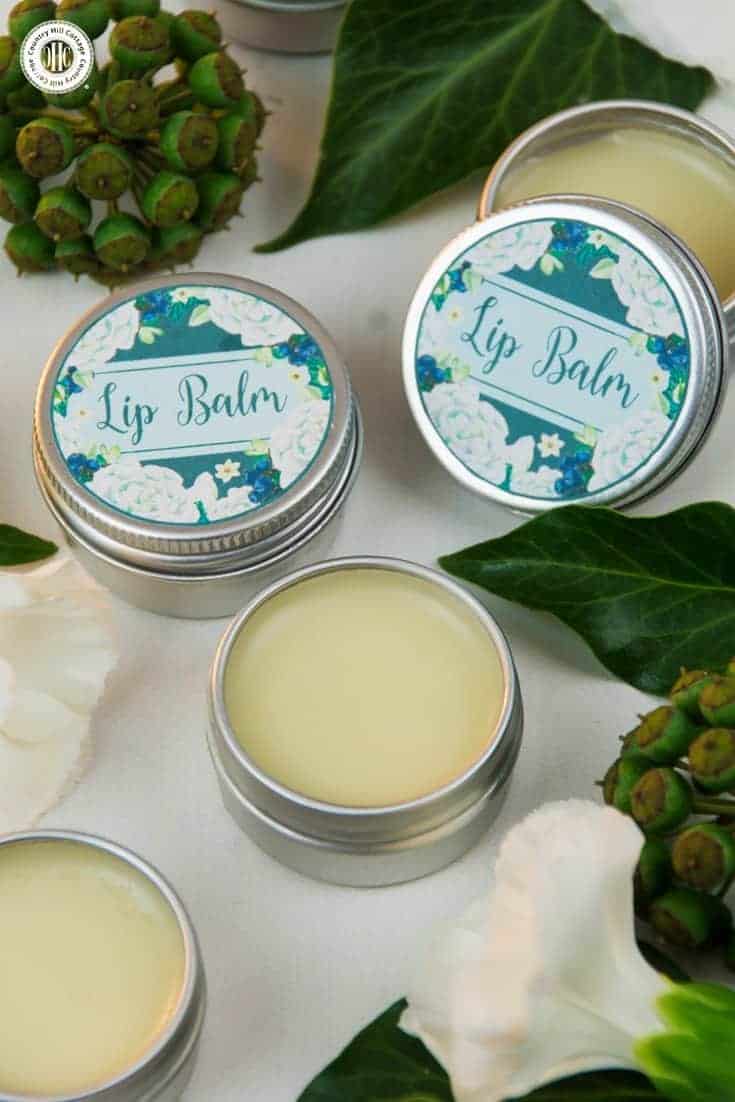 Article image from – countryhillcottage
Learn how to make an easy natural 4-ingredient DIY lip balm. The moisturizing and healing lip balm recipe is made with hydrating shea butter, organic coconut oil and beeswax oil to leave your lips feeling soft and supple.
5. DIY Peppermint Lip Balm Recipe
Article image from – countryhillcottage
See how to make peppermint lip balm! This easy DIY lip balm recipe is very moisturizing and perfect to soothe dry, cracked lips during the winter months. This lip balm without beeswax is also vegan and plant-based, so everyone can enjoy it.
6. DIY Vegan Lip Balm with Lavender
Article image from – helloglow
Keep your lips soft and hydrated with this homemade vegan lip balm.
7. Herbal Lip Balm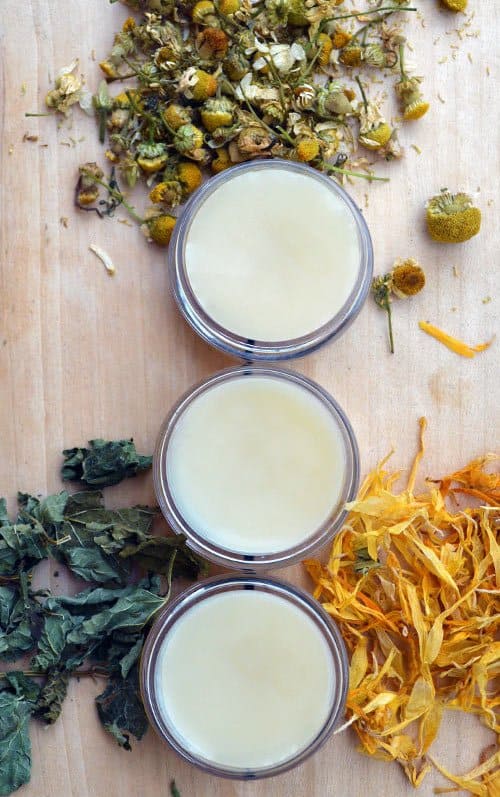 Article image from – lovelygreens
Learn how to make herbal lip balm using a flexible recipe of oils and herbs.
8. Easy DIY Grapefruit Lip Balm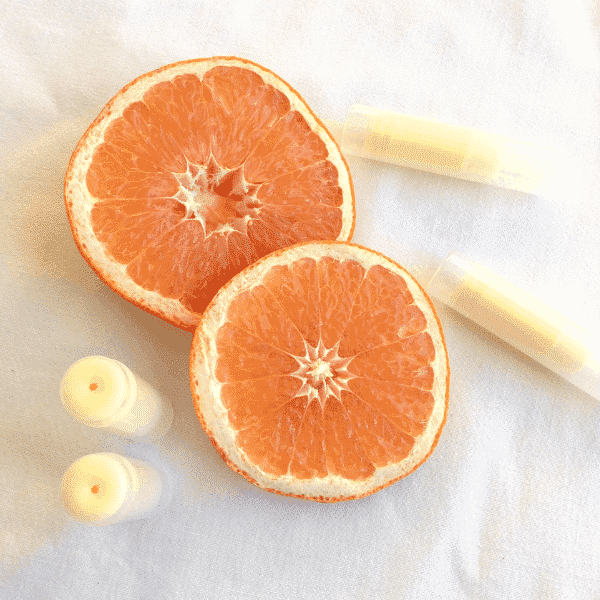 Article image from – saltinmycoffee
This light and fruity lip balm is made with simple, all-natural ingredients, and does an amazing job keeping lips soft and healthy. And it's so easy, you can make it in 15 minutes – even with little helpers!
9. DIY Orange Creamsicle Lip Balm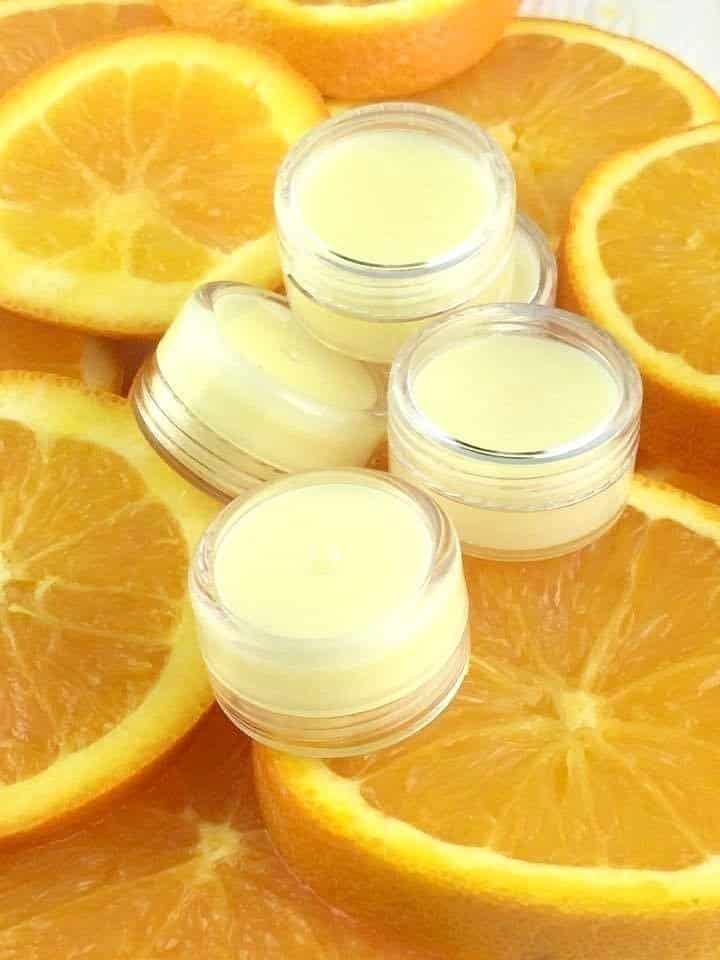 Article image from – thecentsableshoppin
Dry lips? Whip up this DIY Orange Creamsicle Lip Balm with orange and vanilla. It's easy to make and keeps your lips beautifully nourished!
10. Honey Lavender Lip Balm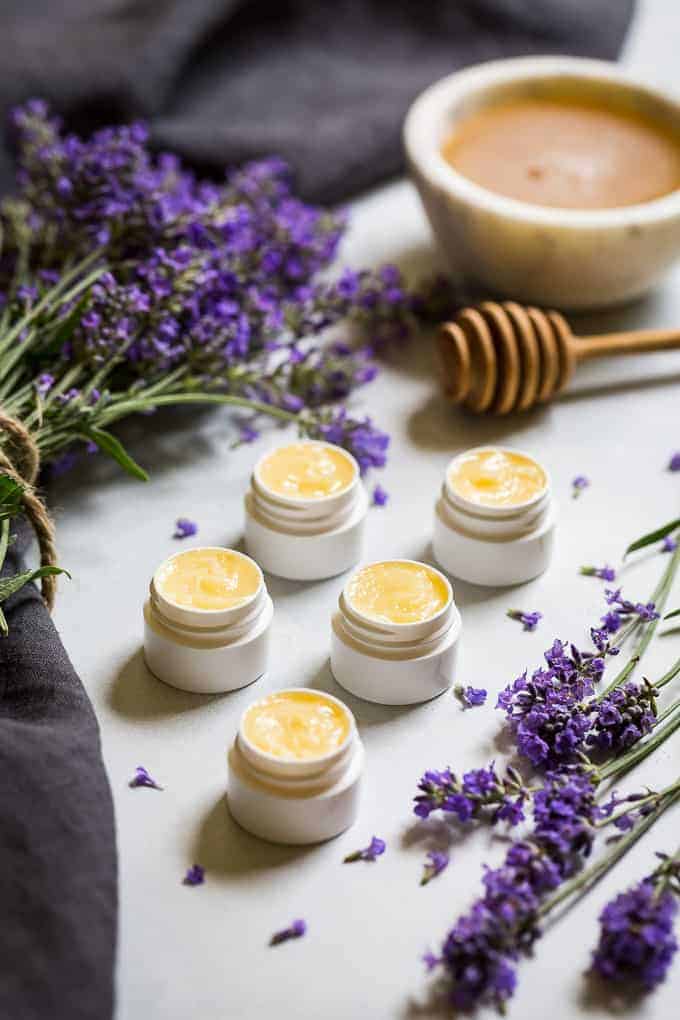 Article image from – getinspiredeveryday
This recipe is easy to make, you simply melt everything together in a small saucepan. Then there's one easy but crucial step to make sure it emulsifies. Since this recipe contains honey, it's essential after the ingredients have been melted together to whisk the lip balm over an ice bath until it thickens.
---
FAQs – Questions You May Have
How often should I use lip balm?
Though it may seem like a silly question, how often should you use lip balm? It's important to maintain the moisture in your lips because they are fragile. There is a misconception that frequent application of chapstick will cause dryness and flaking; however, this isn't true! Lip balms lock in moisture for hours while also providing pigment to make them more appealing.
Lip balm can be used anywhere from once per hour to every day depending on the level of exposure to sun or wind. If you're going out for an extended period of time and plan on being outside, then reapplication might be necessary every two hours just as with sunscreen. Otherwise, if you work at home or have minimal outdoor exposure then.
What is a good natural lip moisturiser?
The best natural lip balm moisturiser is one that has been approved by dermatologists and designed to keep your lips moisturised and healthy. The most popular ingredients are Vitamin E, shea butter, lanolin, beeswax, and allantoin.
Do you want a natural lip moisturiser that will make your lips soft like baby skin? If so then I recommend looking for one with these five key ingredients: vitamin E, shea butter, lanolin, beeswax, and allantoin. What does this sound like to you?
What is the best lip balm?
I have many different lip balms in my purse, but the one I keep going back to is Chapstick. The scents of some other brands make me feel sick and the flavours are not appealing to me. I also find that it takes a lot longer for other lip balms take effect than with Chapstick. When I apply Chapstick, it feels like as soon as I put it on there's instant relief!
There are so many different chapsticks out there that you will never get bored with your routine because they offer a variety of flavours and scents – from vanilla, mint chocolate chip, cherry cola candy cane, strawberry margarita to mango tango!
What essential oils are good for a natural lip moisturiser?
A natural lip balm is a good option for those who want to avoid harsh chemicals and potentially dangerous substances in their beauty products.
There are many different options when it comes to what essential oils can go into your lip balm, and depending on the desired effect, you may not need any at all. For instance, if you're going for a more soothing and moisturising type of lip treatment with minimal colouration, consider using chamomile or lavender oil because they have properties that will soothe dry skin while also providing hydration. Another great option would be to use tea tree oil; this one works well as an anti-microbial agent against bacteria that cause problems like cold sores. A third option might be pepper.