The skin is the most important organ of our body. It helps us in many ways and protects us from various environmental hazards. To take care of it, we need to choose a skincare routine that is suitable for our skin type, age and lifestyle. In this article, I will be sharing with you 10 DIY Homemade Clay Face Mask Recipes as an alternative way to treat your skin right at home.
Browse our other natural content.
---
Benefits of using clay as a face mask
Clay masks are among the oldest and most common types of skincare treatments for all skin types. Clay masks are usually made of bentonite clay and are often used for deeply cleansing the skin. Some people use clay face masks to help with oily skin by drawing out toxins from within pores, while others may rely on it as an exfoliant because of its natural ability to slough off dead surface cells.
Do you want to smooth out your forehead wrinkles, get rid of a couple of blackheads, and tighten the pores in your skin? If so, then making and using a clay face mask is definitely for you. It's easy too! 
Why should you use a homemade clay face mask?
If you're looking for a way to save money and reduce waste, then making your own products is the way to go. You will spend less on each product since you make it yourself, and there are no packaging or shipping costs! Instead of spending $8-$10 on something in stores that needs to be shipped over from China, just make your own for about $2!
Making your own also means that you can customize what goes into the product- if you don't like an ingredient already included in the recipe or want something else instead of one of the other ingredients, then simply leave it out or swap it out with another alternative. And if nothing else convinces you: homemade products are better than store-bought because they have more love.
---
10 DIY Homemade Clay Facial Mask Recipes
The best homemade clay face masks are not available in stores, but they're easy to make at home. The ingredients for these concoctions can be found at your local pharmacy and grocery store, but the results will far surpass any mass-produced product that you could purchase. The following recipes have been tested by countless women all over the world with varying degrees of success. They're all simple to make and affordable!
1. DIY Blue Clay Mask
Article image from – countryhillcottage
Learn 6 DIY blue clay mask recipes for glowing skin! These hydrating blue face mask ideas are gentle and a wonderful at-home skin care treatment for dry skin. A hydrating face mask with blue clay is easy to make.
2. DIY Turmeric Clay Face Mask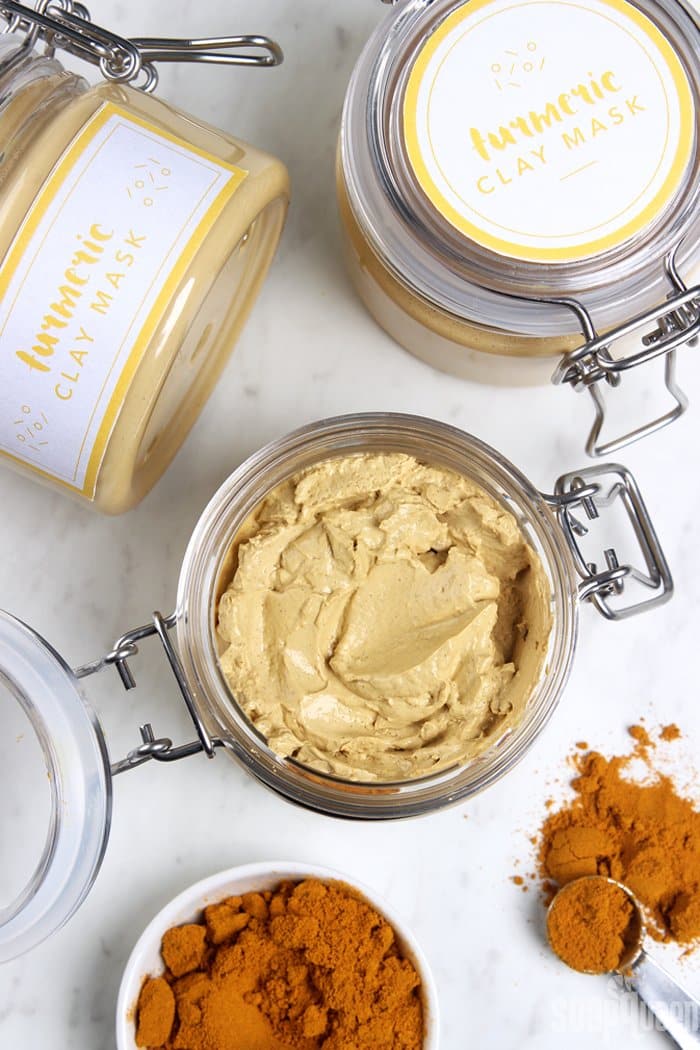 Article image from – soapqueen
This Turmeric Clay Mask harnesses the skin-loving properties of turmeric and is great for normal skin types.
3. Matcha Green Tea Clay Mask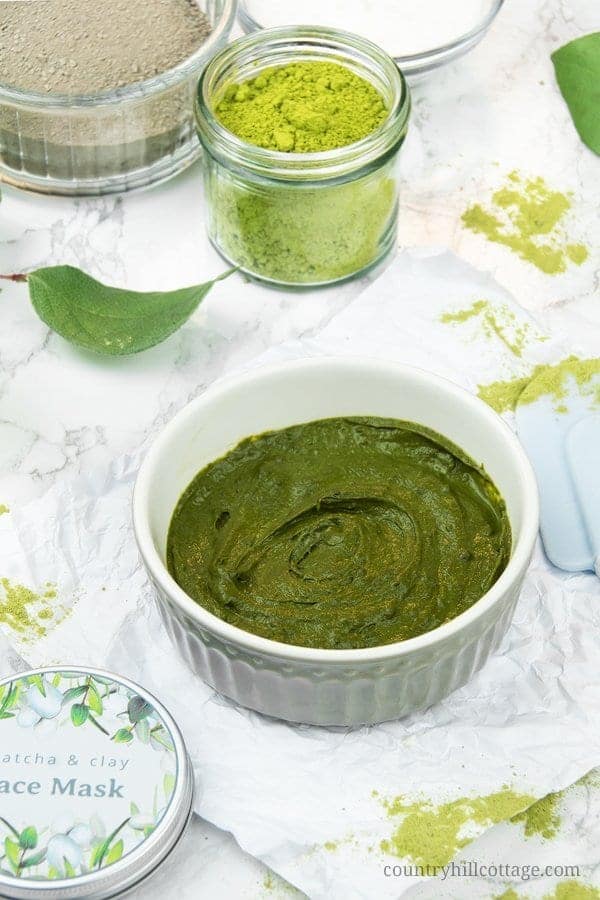 Article image from – countryhillcottage
Let your skin glow with a purifying DIY matcha green tea clay mask! This gentle, all-natural matcha clay mask helps to cleanse and detoxify the skin, making you look radiant. Masking is an essential part of your battle against impurities such as acne, blackheads, or large pores.
4. Creamy French Green Clay Face Mask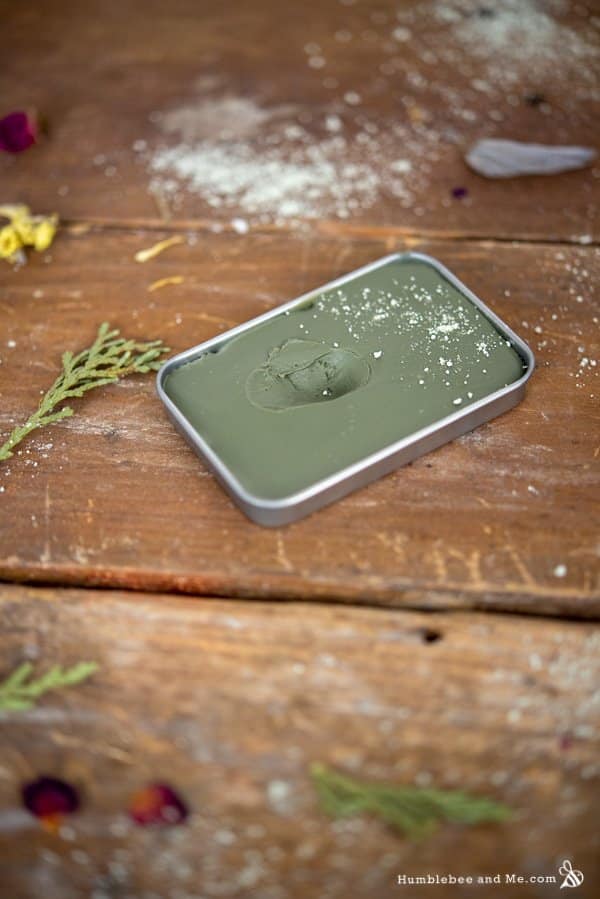 Article image from – humblebeeandme
Today we're whipping up a simple, creamy, oil-based face mask. A soft balm base is loaded with silky French green clay (my favourite clay for face masks!) to create an ultra velvety skin treat.
5. Green Tea Clay Mask Recipe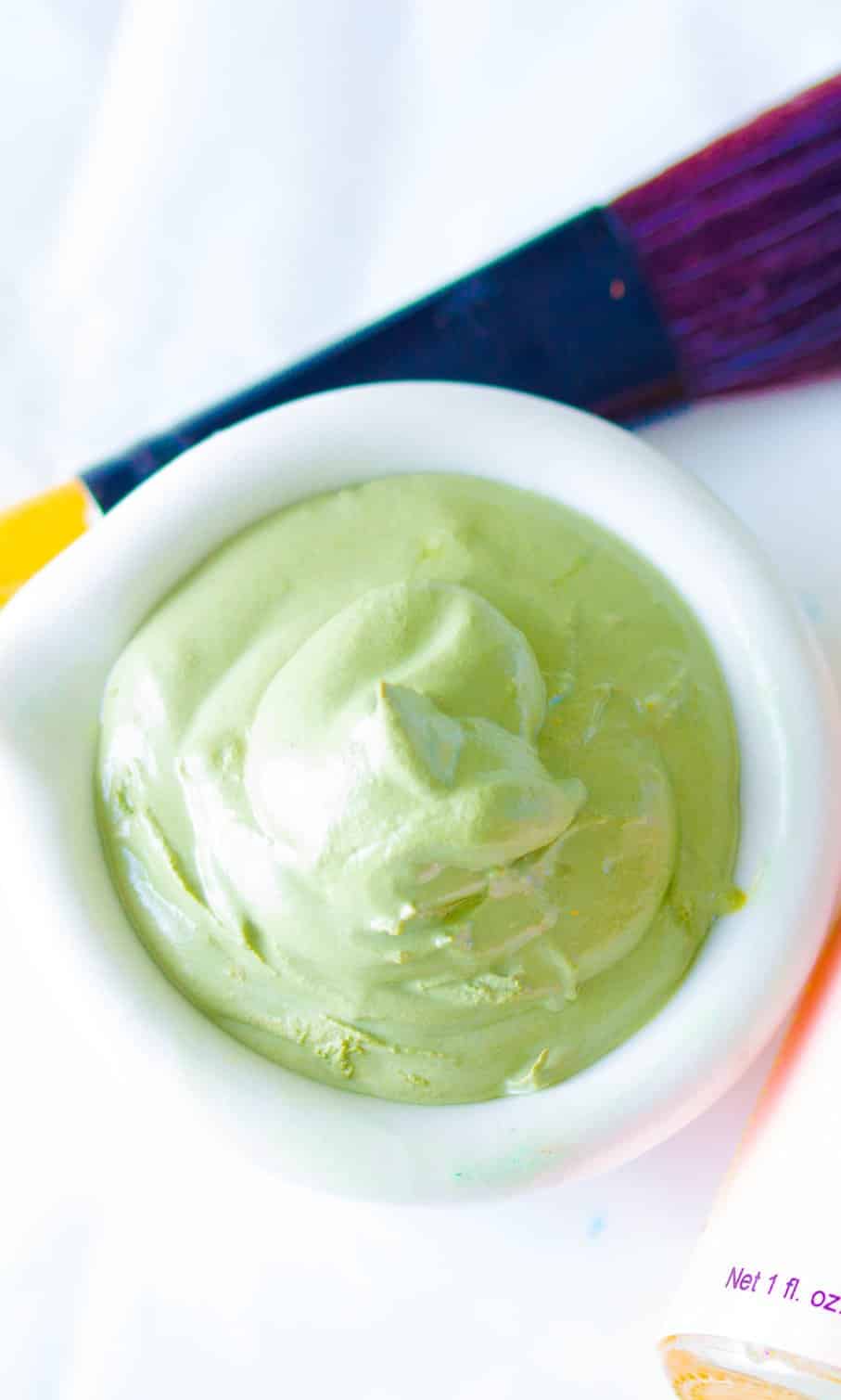 Article image from – savynaturalista
Today we are making this easy green tea clay mask this mask is not only thick but it's the perfect way to tighten and revitalize the skin. I truly enjoy this all-natural green tea clay mask because it's one of my favourite new ways to use green tea powder. I really think green tea powder is a culinary spice at this point.
6. Vitamin C Packed Mango Clay Mask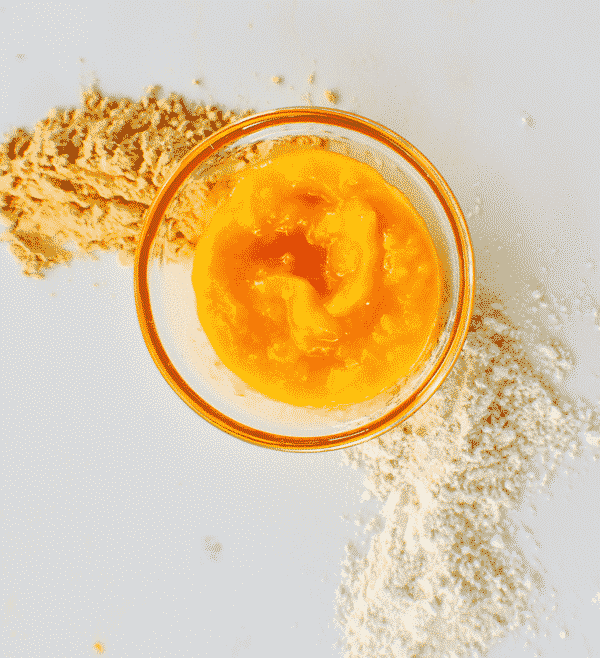 Article image from – facialclaymasks
Mango is indisputably packed with a boatload of Vitamins and Antioxidants. That's a major requirement for any ingredient that we choose to add to our clay mask recipes.
7. DIY Healing Honey Clay Mask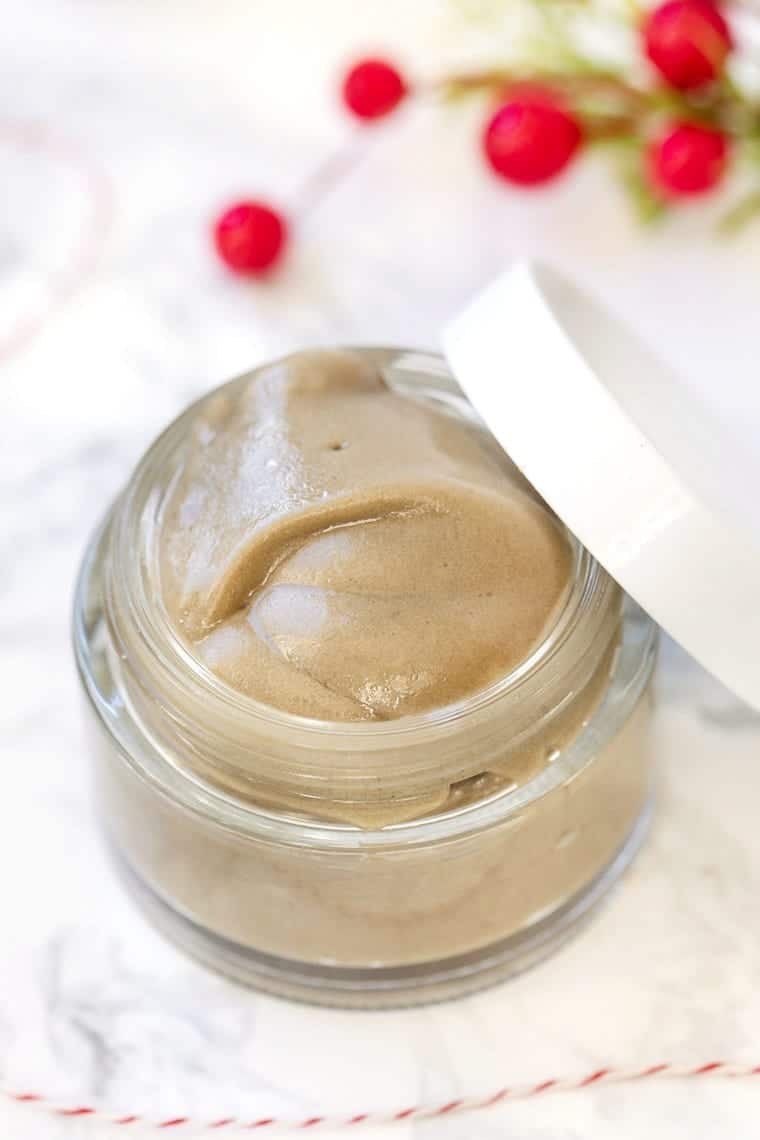 Article image from – simplyquinoa
How to make a clay mask at home. This Healing Honey Clay Mask is super hydrating as well as pore cleansing which makes it great for dry and acne-prone skin.
8. Rose Clay Face Mask DIY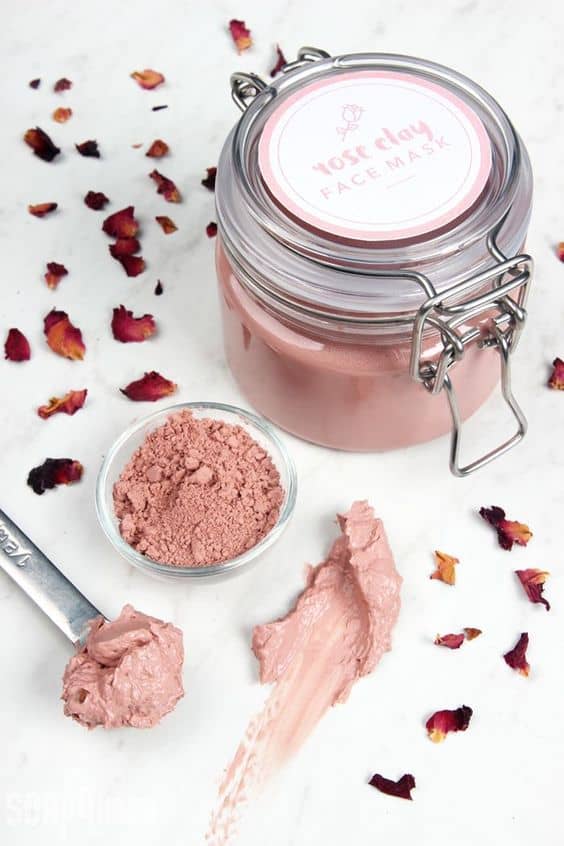 Article image from – soapqueen
Rose clay is a naturally beautiful skincare ingredient. It adds a soft, rosy hue to this Rose Clay Face Mask. Rose clay has gentle oil-absorbing properties, making this mask suitable for both dry and oily skin types. Scented with rose absolute, this face mask is luxurious and pampering.
9. Moisturizing DIY Clay Mask
Article image from – heartbeetkitchen
10. Aztec and Charcoal Healing Clay Mask
Article image from – savynaturalista
Charcoal and Bentonite clay is a powerful mixture to get rid of acne and unclog pores. It's that time of the month for me, so my skin has been looking pretty oily and the appearance of black heads have been showing up more often than usual. It doesn't help that it's been pretty windy in the desert so I have been moisturizing like crazy.   
---
FAQs – Questions You May Have
How often should I use a clay face mask?
I recommend that you apply these masks every two weeks to achieve your skin's maximum potential.
Is clay mask bad for skin?
Clay masks are often high in minerals that provide intense and deep-cleansing action, but they can have a tendency to dry out the skin. It's important to follow your clay mask with moisturiser for the best results. Clay masks are also known for their ability to reduce acne and minimise scars.
Clay masks may be good for some people, but those with sensitive skin should use caution when using them as it could cause irritation or redness. As always, make sure you consult a doctor before beginning any new skincare routine if you're unsure of whether it is right for you or not.
Is using a clay mask good for dry skin?
Clay masks are often used by those with dry skin as it helps absorb moisture, smooth out fine lines, and soothe irritation.
Some people find that they have an adverse reaction to certain ingredients in clay masks, such as kaolin or bentonite which are both naturally occurring minerals found in soil. These may cause allergic reactions on sensitive skin and should be avoided if you're prone to them.
Do clay masks bring out pimples?
Clay masks are popular for their ability to not only prevent pimples from worsening but also fix them. Clay is a natural element that sucks up oil and bacteria, leaving your skin feeling clean and refreshed without irritation or dryness thanks to the antioxidants in the mask itself!
Do clay masks shrink pores?
The wonders of clay masks are endless. Not only do they shrink pores, but they also offer a variety of benefits to your complexion and skin type. Similar in texture to the mud you may find at the bottom of a riverbed, this ancient beauty secret is just as powerful when applied topically for an instant deep-pore cleansing that gets rid of dirt and impurities. Stone powder forms the base for these formulas, which typically have small granules or pieces mixed into them – this ensures that it's not too heavy on the application, instead of leaving your face feeling refreshed and balanced after use!