These 10 Easy Vegan Packed Lunch Recipes are perfect to pack for work or school, hot or cold. They will keep your energy levels high throughout the day, as all are filled with veggies. 
Browse our other vegan recipes.
1. Spicy Chickpea Wraps with Avocado and Spinach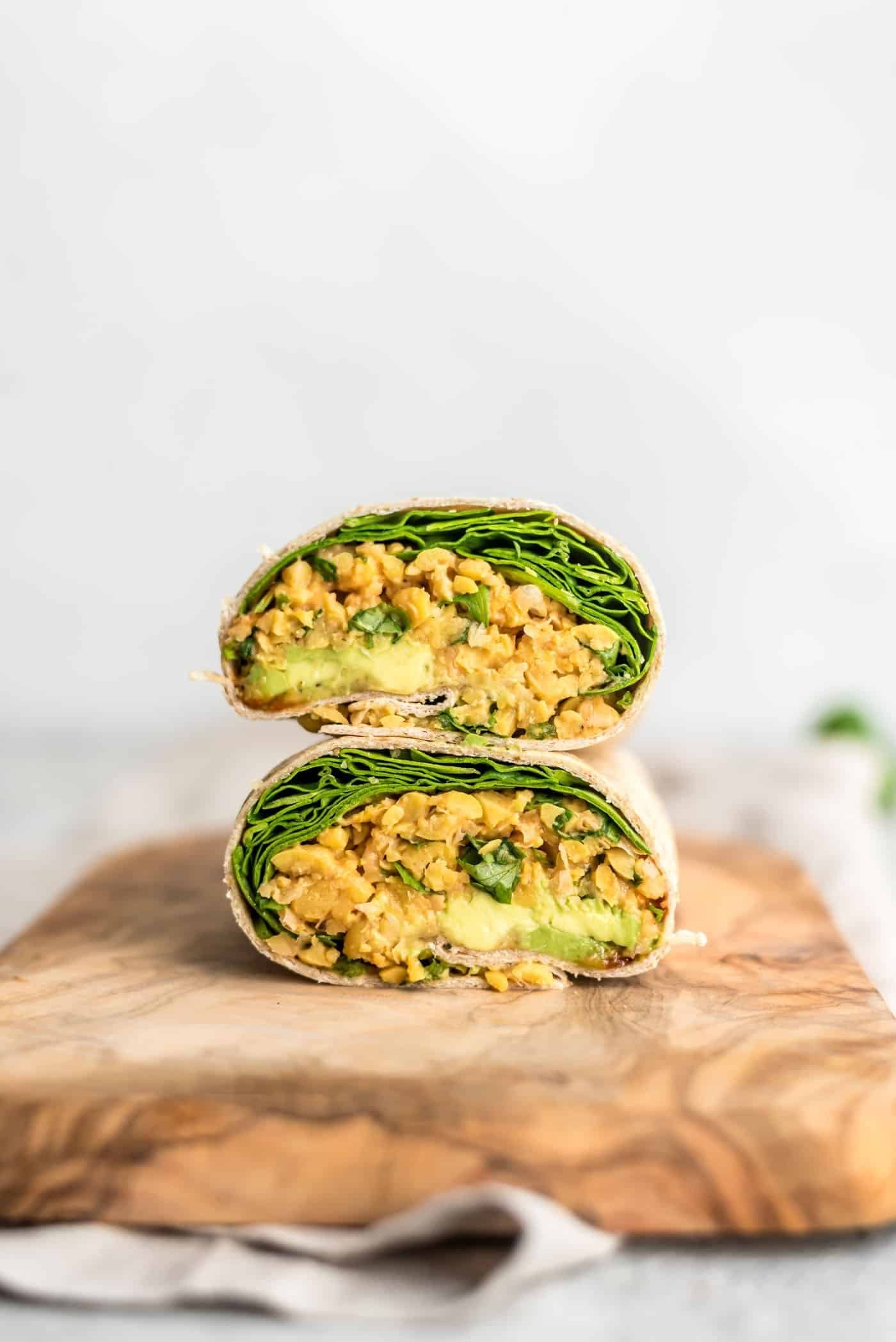 Article image from – runningonrealfood
Looking for a super quick and easy vegan packed lunch? These spicy chickpea wraps with avocado and spinach take just minutes to make but are just delicious! Try them for a healthy packed lunch or simple, plant-based dinner.
2. Vegan Caesar Salad with Chickpea Croutons
Article image from – noracooks
Vegan Caesar Salad is the ultimate vegan version of the classic salad! It's made from whole food ingredients and is fairly simple to make. With crunchy roasted chickpea "croutons", a roasted garlic cashew dressing and optional vegan parmesan cheese, this salad is sure to impress!
3. Spicy Tenderstem & Peanut Noodle Stir Fry
Article image from – wallflowerkitchen
A quick, easy and super delicious dish that can be served hot for supper or cold for tomorrow's packed lunch.
4. Roasted Broccoli Quinoa Salad with Sunbutter Dressing
Article image from – oursaltykitchen
In just thirty minutes you can become the envy of the block or the lunch table with this delightfully delicious roasted broccoli quinoa salad. It's perfectly balanced with sweet, nutty, and tart and will elevate your lunch status to Level 10 Tasty with just a handful of seasonal whole foods. You seriously won't believe it's vegan!
5. Quinoa And Tempeh With Tomato Sauce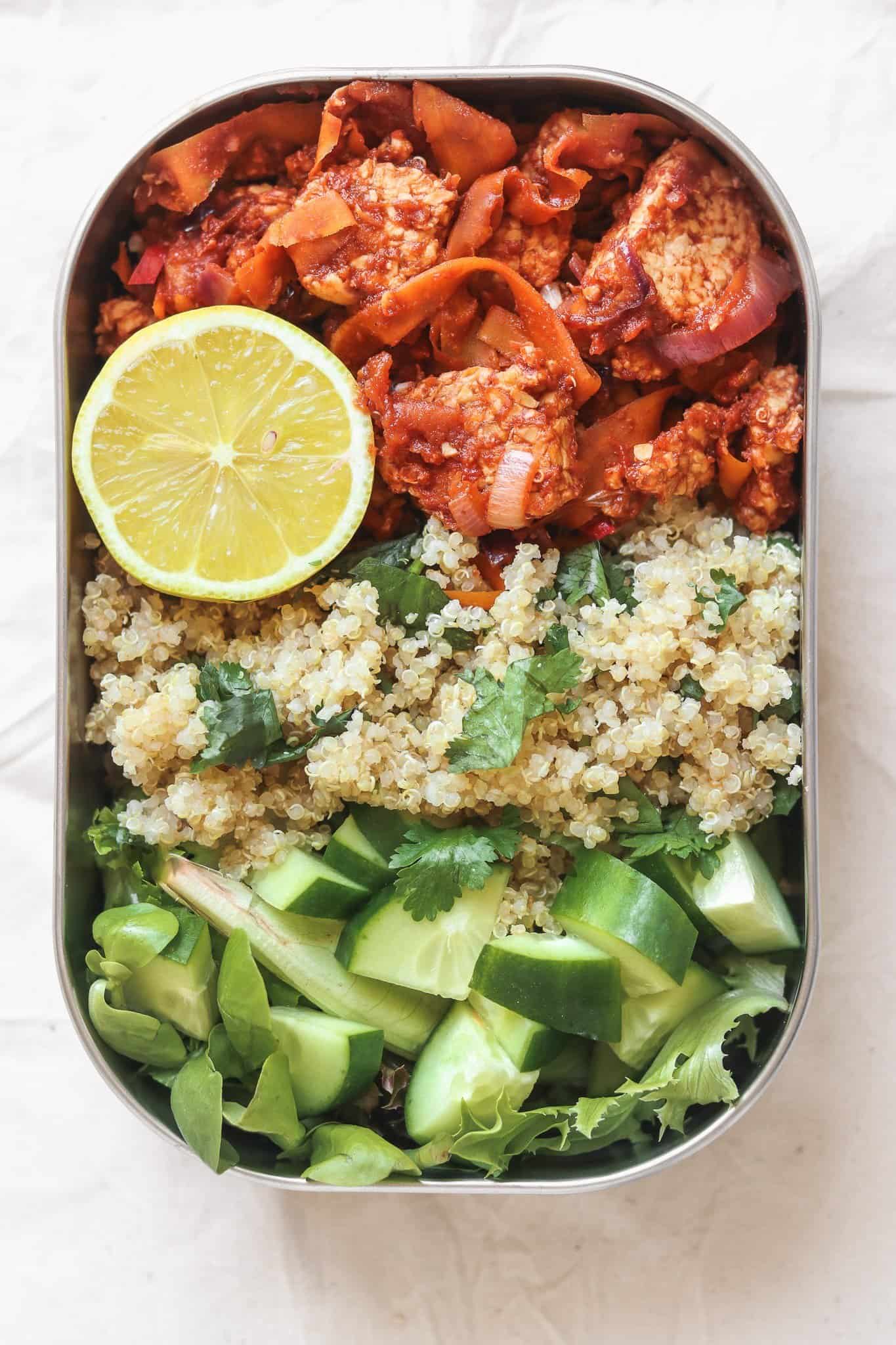 Article image from – earthofmaria
Looking for a vegan meal prep idea that's simple and super yummy? This quinoa and tempeh with a rich, spicy tomato sauce may become your new favourite make-ahead lunch. Ready in under 25 minutes, as well as oil and gluten-free.
6. Quinoa Superfood Salad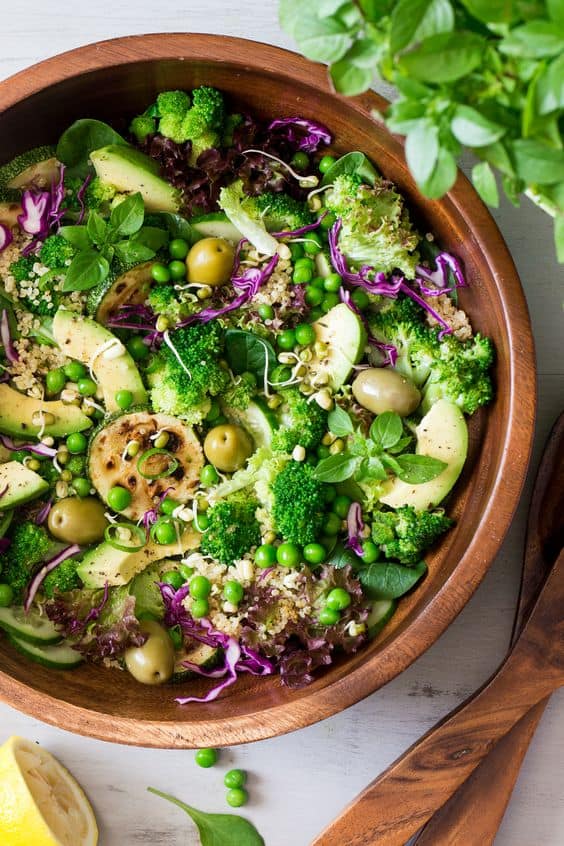 Article image from – lazycatkitchen
7. Chickpea Salad Sandwich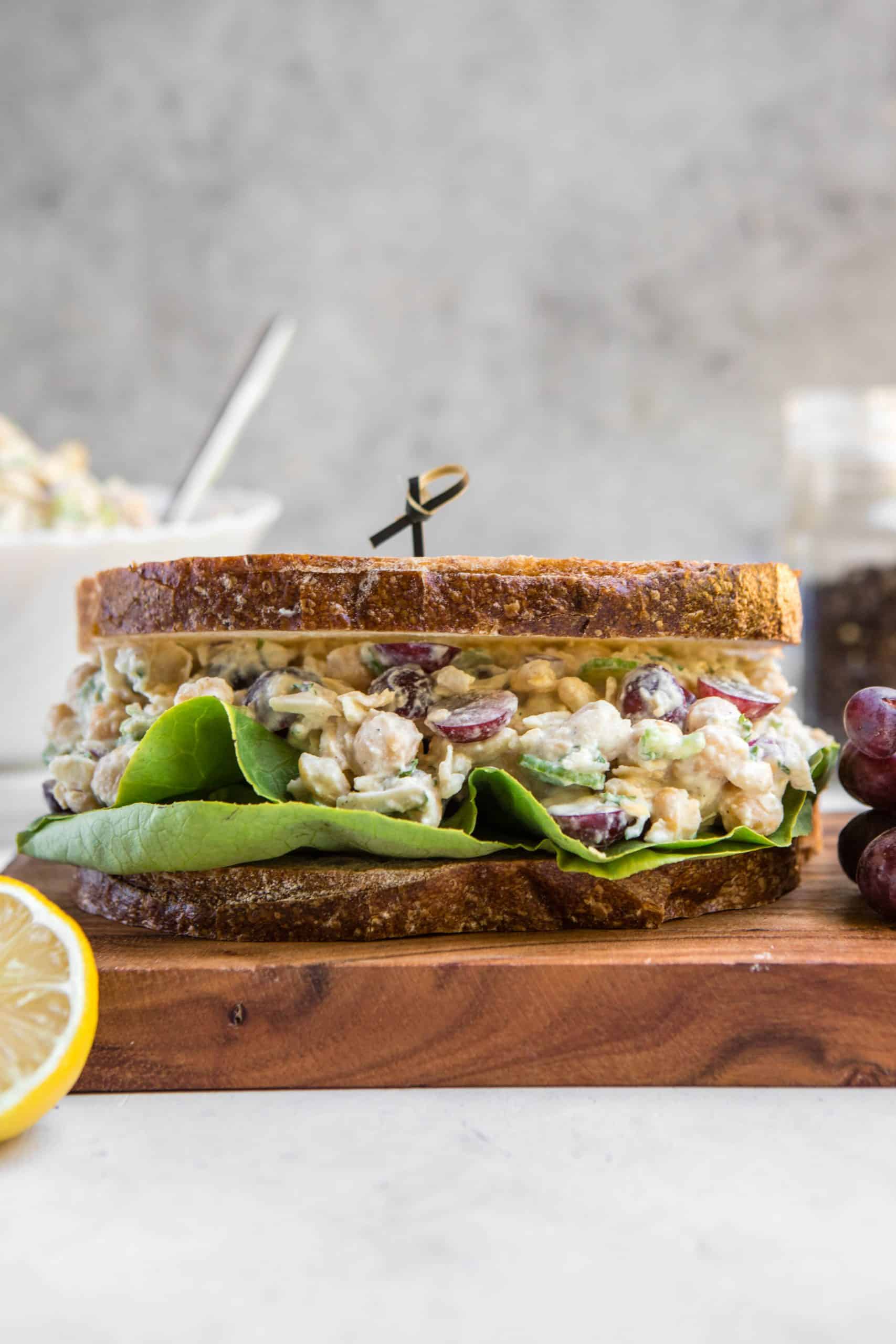 Article image from – frommybowl
This Chickpea Salad Sandwich is truly the Ultimate! Loaded with chickpeas, crunchy veggies, slivered almonds, & a tangy oil-free mayo, it's a perfect lunch.
8. The Ultimate Vegan Protein Burrito
Article image from – blissfulbasil
This ultimate vegan protein burrito packs a whopping 22 grams of protein, oodles of fiber, and plenty of other goodness, like healthy fats, omega-3s, vitamins, and trace minerals. Fluffy quinoa is tossed with black beans, hemp seeds, cilantro, and seasonings.
9. Greek-Inspired Kale Salad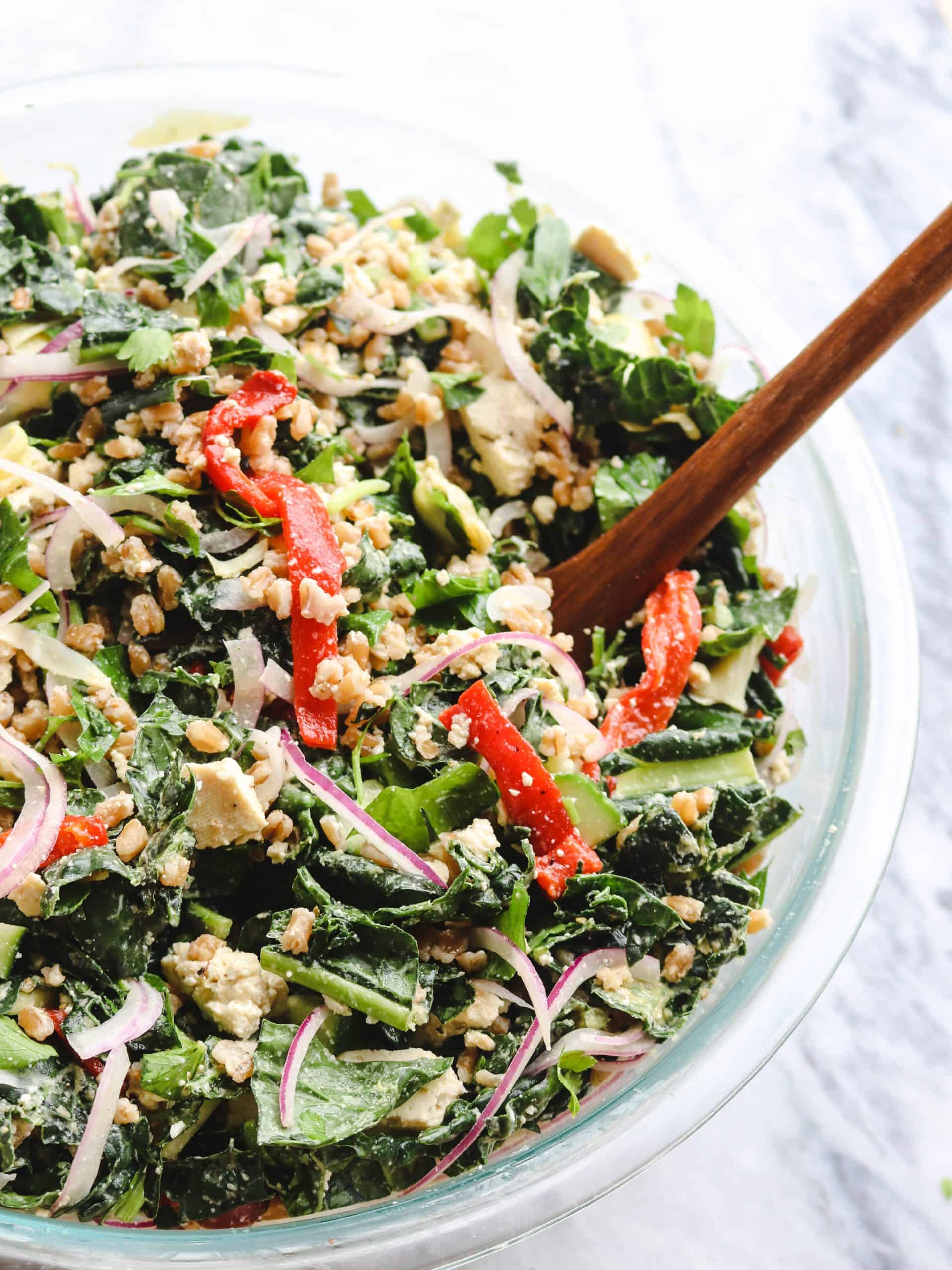 Article image from – frommybowl
This Greek-Inspired Kale Salad is loaded with Fresh Vegetables, Hearty Grains, and a Tofu "Feta" to make it a Satisfying and Wholesome Meal all on its own.
10. Simple Harvest Salad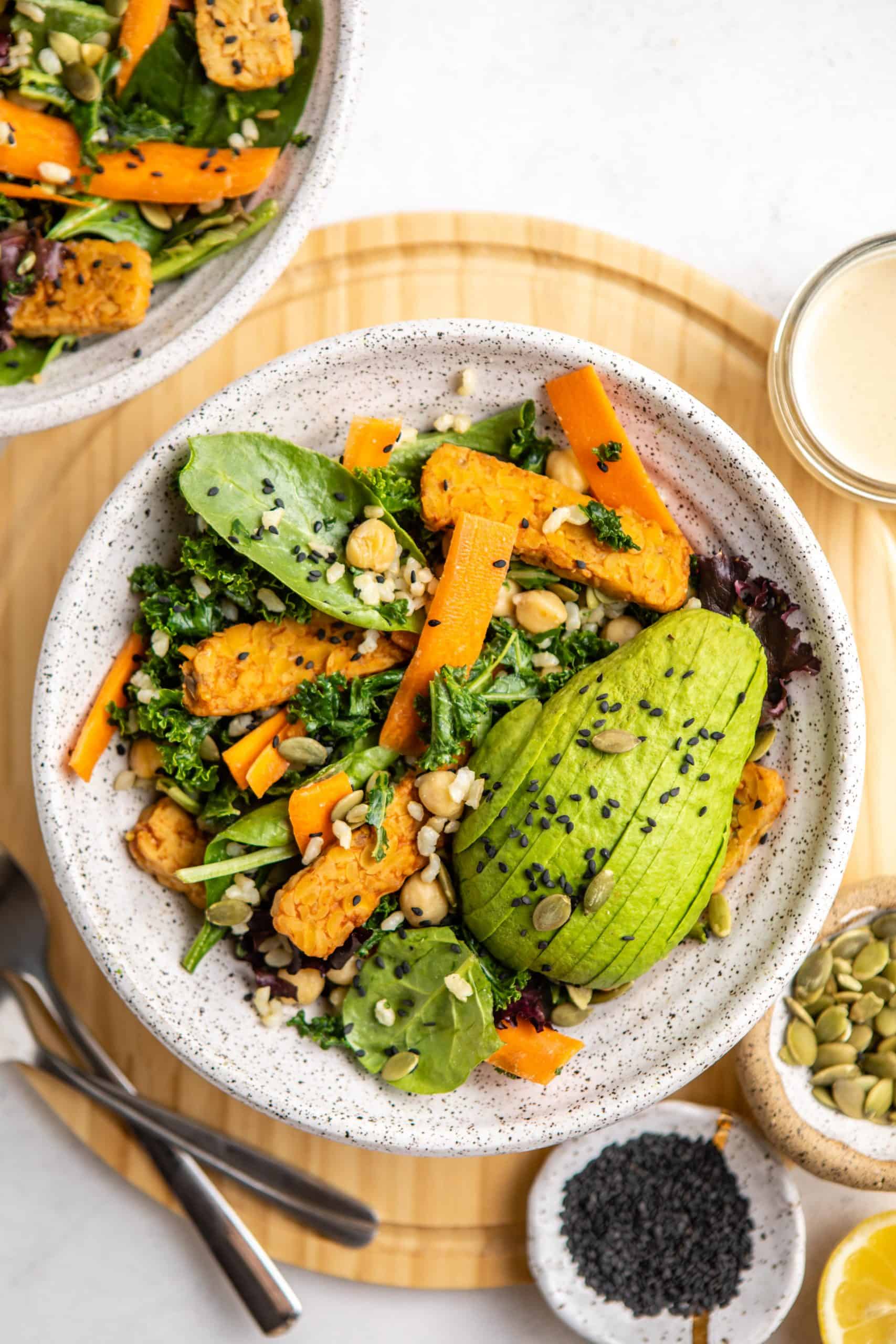 Article image from – frommybowl
This simple harvest salad is packed with leafy greens, crunchy veggies, chickpeas, and hearty brown rice for a wholesome and satisfying meal!