Rice bowls are packed with flavour and you can add any vegetables you want. Im giving you 10 Healthy Clean Eating Rice Bowl Recipes that are delicious and super easy to make.
Browse our other healthy recipes.
1. Kale and Sweet Potato Brown Rice Bowls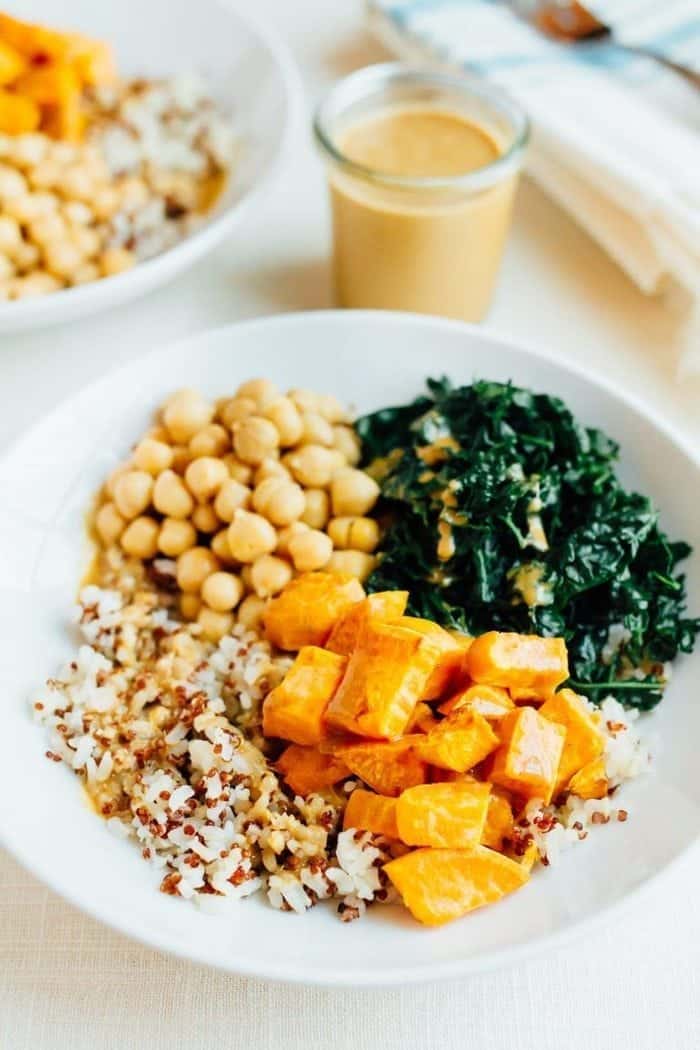 Article image from – eatingbirdfood
Make yourself this crazy delicious vegan brown rice bowl with roasted sweet potatoes, kale and chickpeas all coated in a savory peanut sauce. 18 grams of protein and 20 grams of fiber per bowl!
2. Spicy Rice Bowls with Korean Marinated Tofu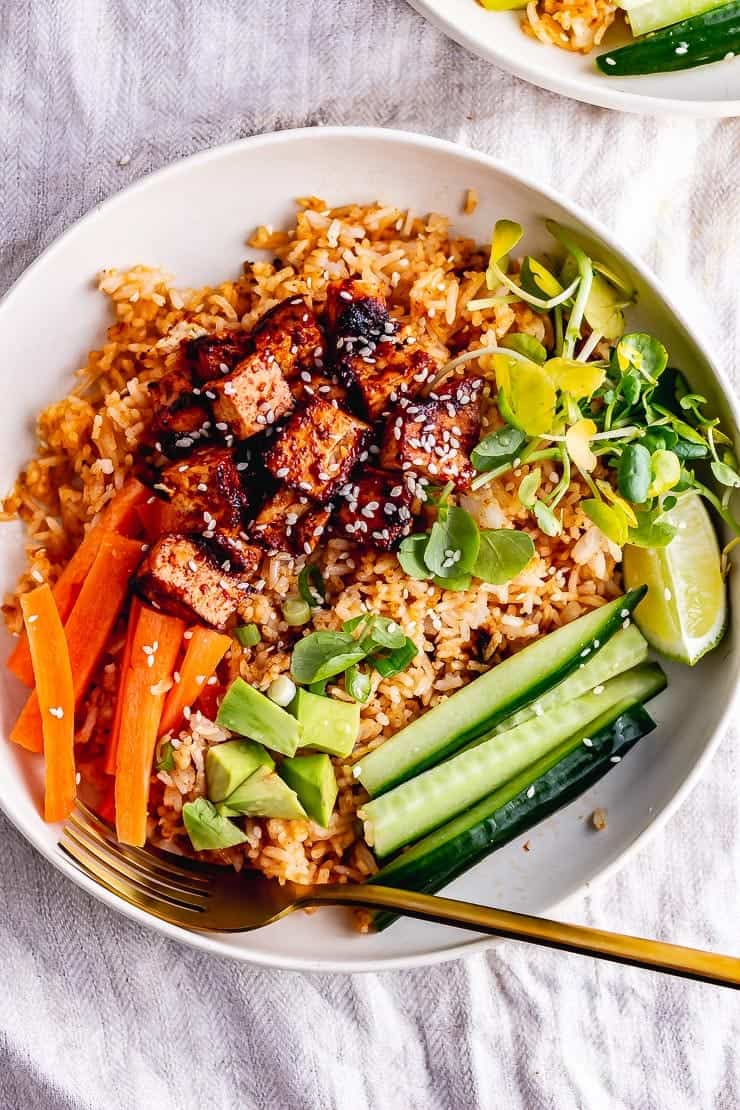 Article image from – thecookreport
These spicy rice bowls are an explosion of flavour thanks to the Korean style marinated tofu. Add your favourite toppings and a squeeze of hot sauce for an easy and healthy dinner.
3. Roasted Vegetable Rice Bowl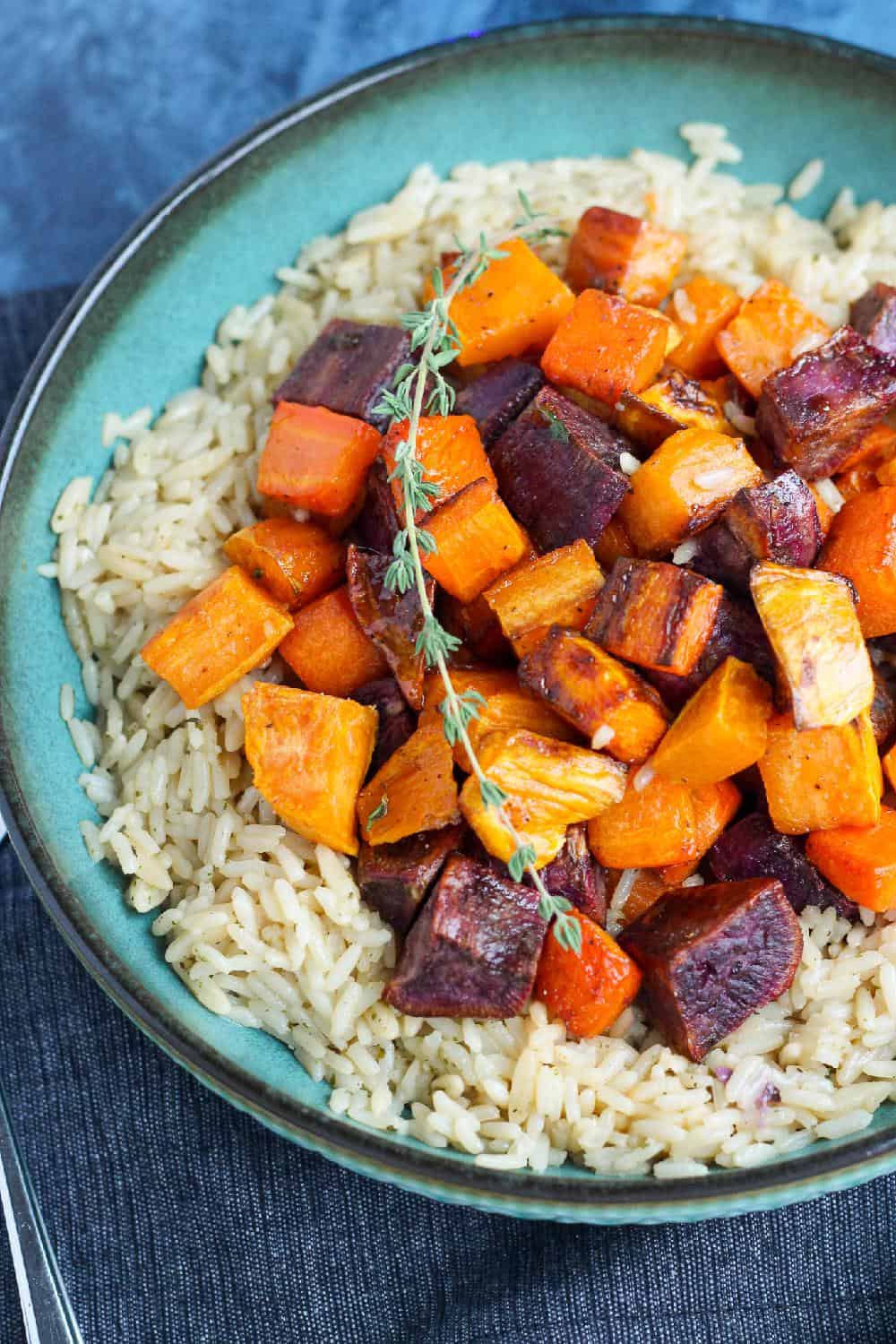 Article image from – blackberrybabe
This Roasted Vegetable Rice Bowl is a hearty meal incorporating roasted root vegetables and rice pilaf. A tasty vegan rice bowl for busy weeknights!
4. Vegan Burrito Bowl with Quinoa Brown Rice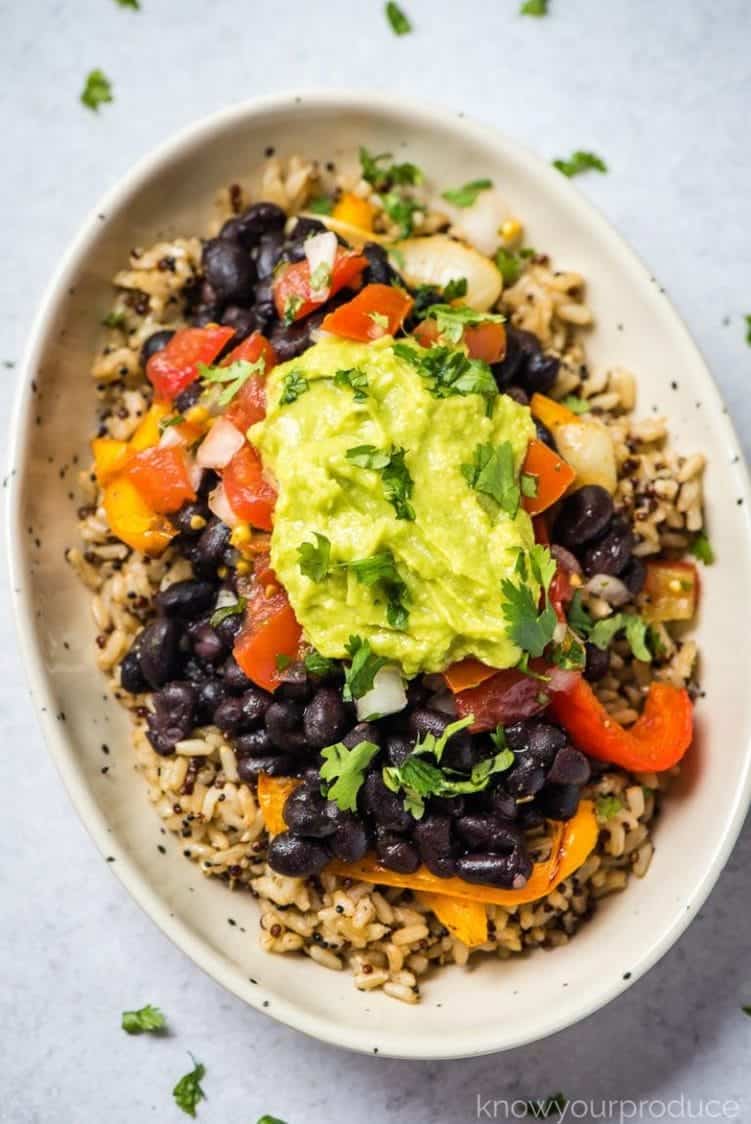 Article image from – knowyourproduce
Make this filling Vegan Burrito Bowl with Quinoa Brown Rice for lunch, dinner, or even to meal prep!
5. Coconut Curry Rice Bowls with Roasted Vegetables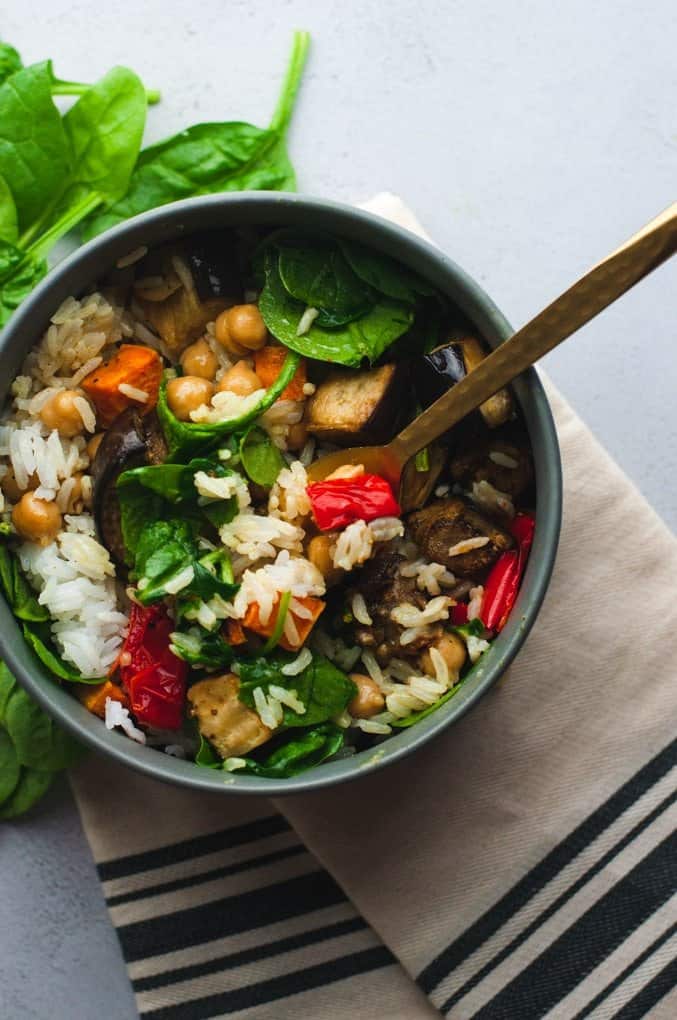 Article image from – cozypeachkitchen
Simple roasted veggies, rice, and chickpeas simmered a flavorful coconut curry sauce make this coconut curry rice bowl nutritious and downright delicious. Gluten-free and vegan.
6. Thai Peanut Veggie Rice Bowls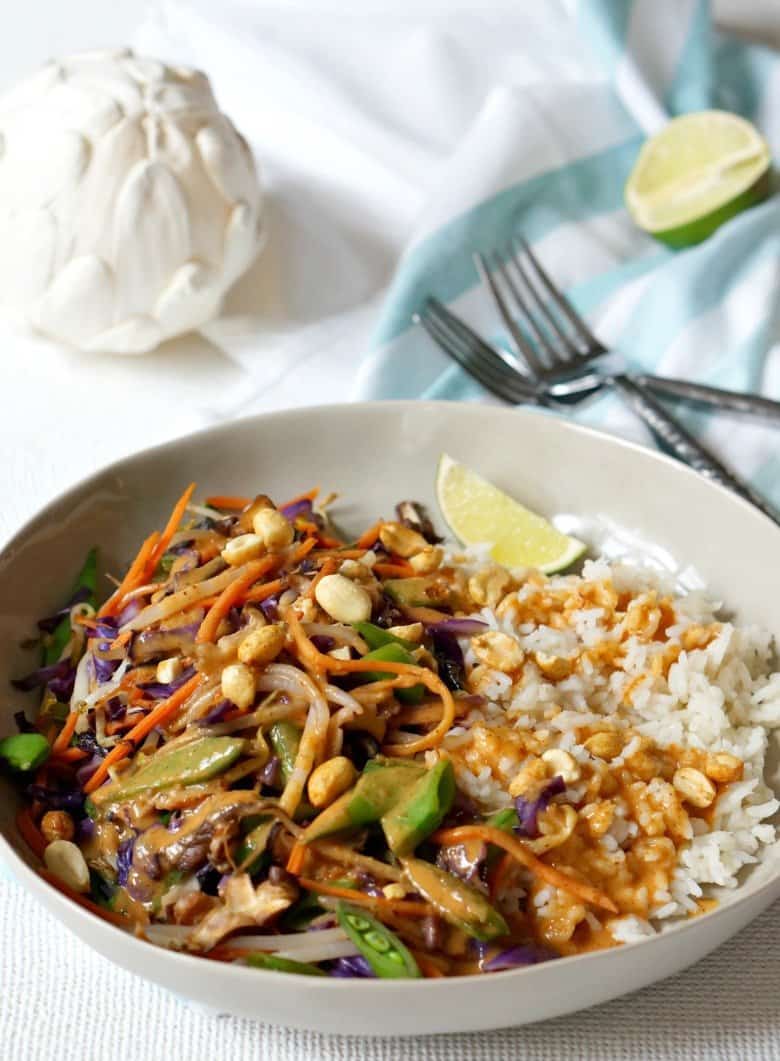 Article image from – forksandfolly
Colorful, flavorful and easy. These Thai Peanut Veggie Rice Bowls are freaking delicious! Mix and match your favorite veggies and add some grilled chicken or meat if you like. You'll wanna use the extra Thai Peanut Sauce on EVERYTHING!
7. Coconut Curry Rice Bowl
Article image from – healthyhappylife
This speedy Coconut Curry Rice Bowl is a flavorful entree featuring fluffy jasmine rice and nutty skillet chickpeas. This recipe can easily be whipped up in just a few minutes. The flavors include coconut-curry, sweet potato, garlic, spinach and a touch of either lime or lemon juice to bring everything to life.
8. Vegan Butternut Squash Rice Bowl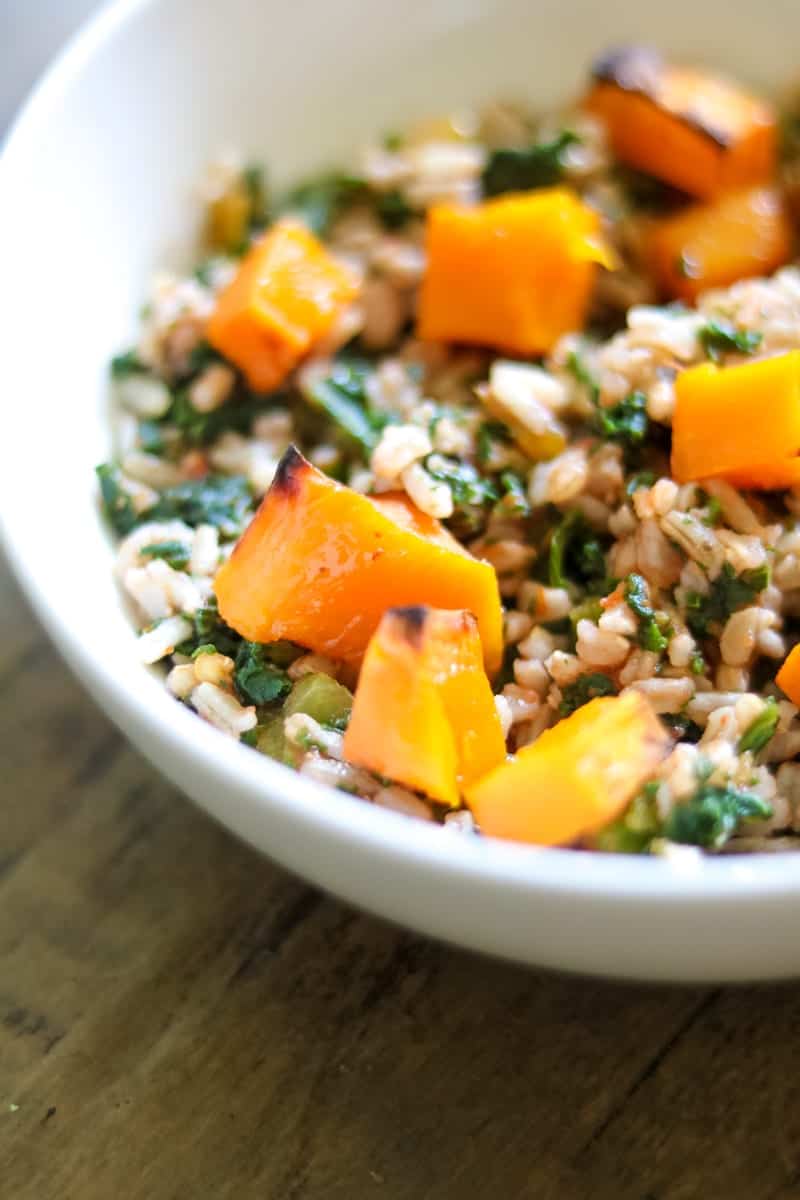 Article image from – amindfullmom
Filled with southwestern seasoning, roasted butternut squash, and kale, this Butternut Squash Rice Bowl is a simple, wholesome, vegan friendly recipe. This rice dish is a great recipe to use butternut squash and makes a hearty plant based meal.
9. Cauliflower Rice Bowl with Sweet Potatoes and Chickpeas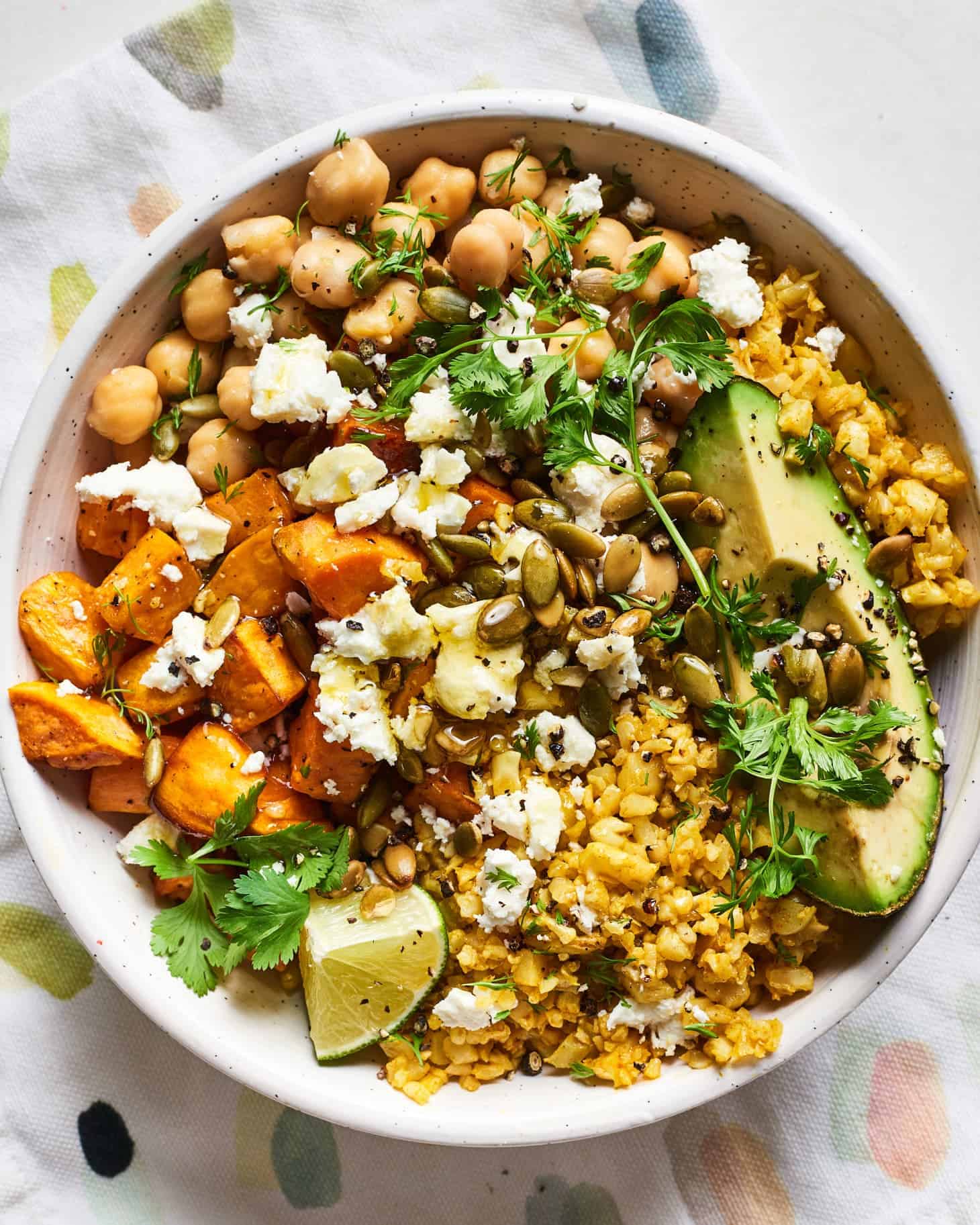 Article image from – thekitchn
10. Brown Rice Burrito Bowl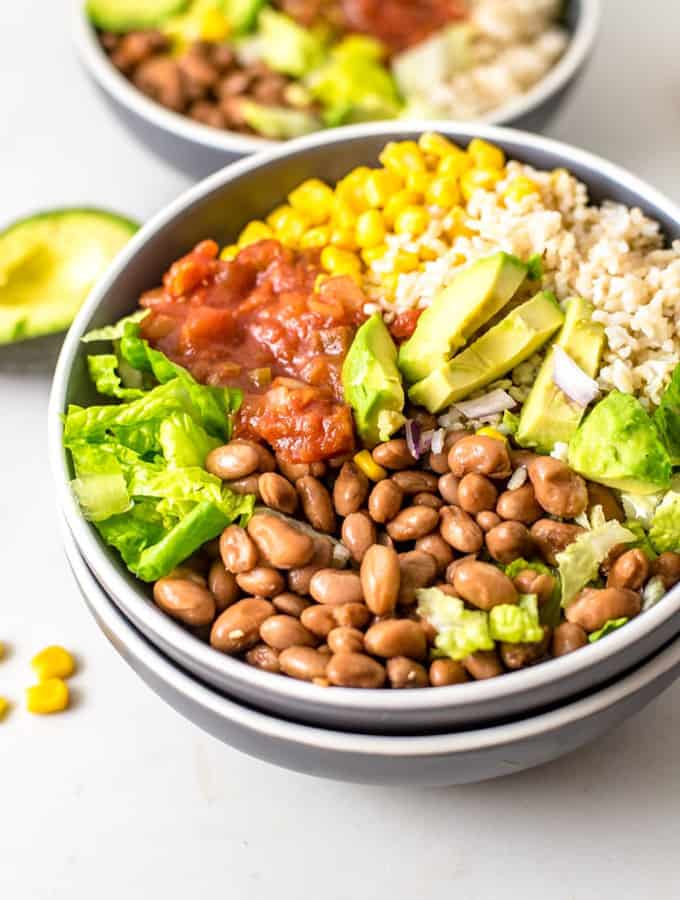 Article image from – countsofthenetherworld
All these 6-ingredient burrito bowls are really simple to create and make a fantastic dinner any night of the week. They are high in protein and fiber, filling, delicious and healthy.