Cutting out meat and going vegan doesn't mean you have to stop eating what you once loved – just find alternatives! Here are 15 Best Homemade Vegan Burger Recipes.
Browse our other vegan recipes.
1. California Burger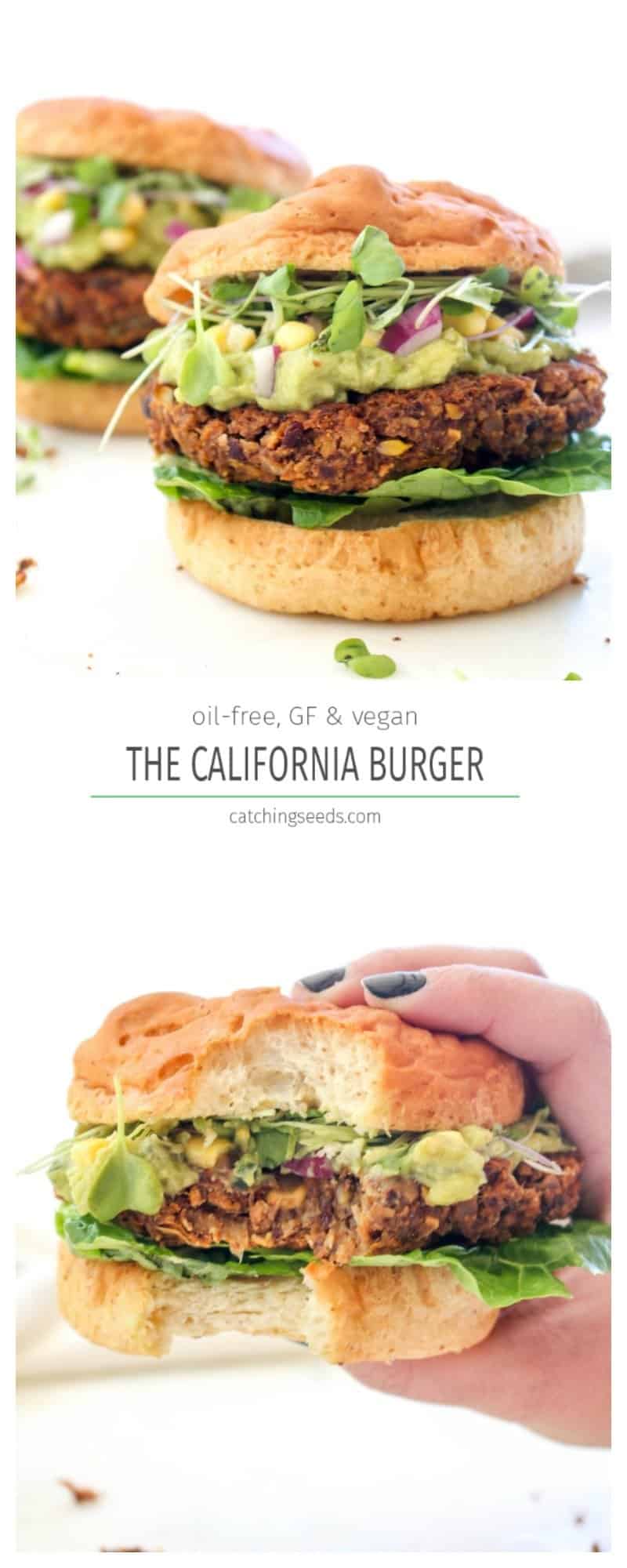 Article image from – darngoodveggies
This California Burger is a big juicy vegan burger loaded with guacamole, fresh corn salsa and sprouts. It is lean and clean West Coast cuisine meets decadent burger.
2. Smoky Black Bean and Sweet Potato Vegan Burgers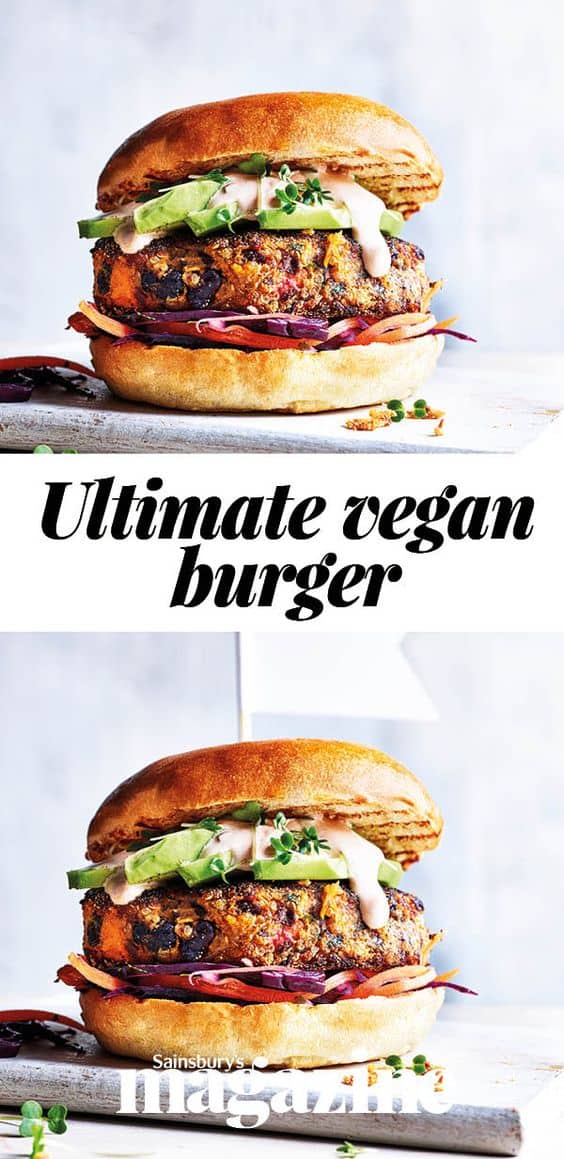 Article image from – sainsburysmagazine
Our ultimate vegan burger is made with black beans and sweet potatoes. Just add a side serving of potato wedges
3. Vegan Big Mac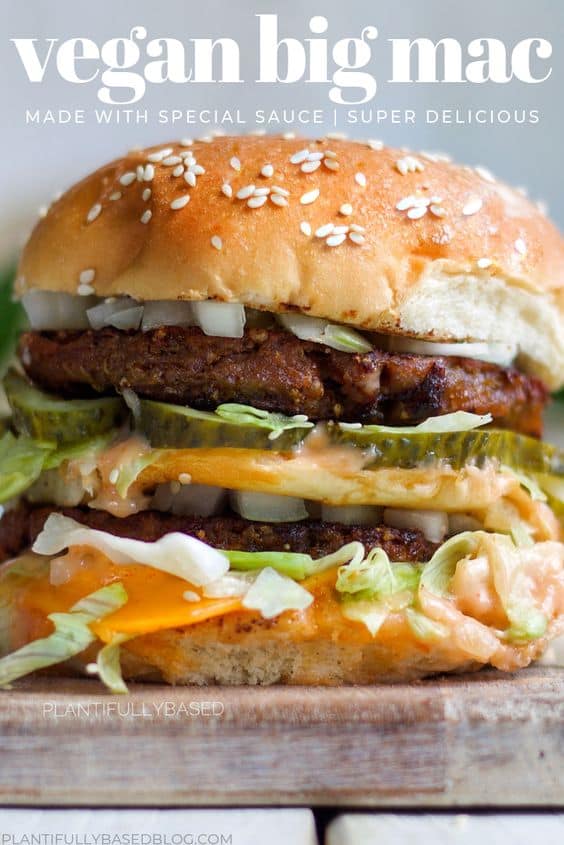 Article image from – plantifullybasedblog
I have never had an actual Big Mac. I am putting that as the first sentence as a disclaimer. However, what I made was pretty damn delicious and I would consider it to be pretty close to a real Big Mac. The burger itself is pretty standard onions, pickles, lettuce, American cheese. The real magic comes from the special sauce.
4. Best Grillable Vegan Burger Ever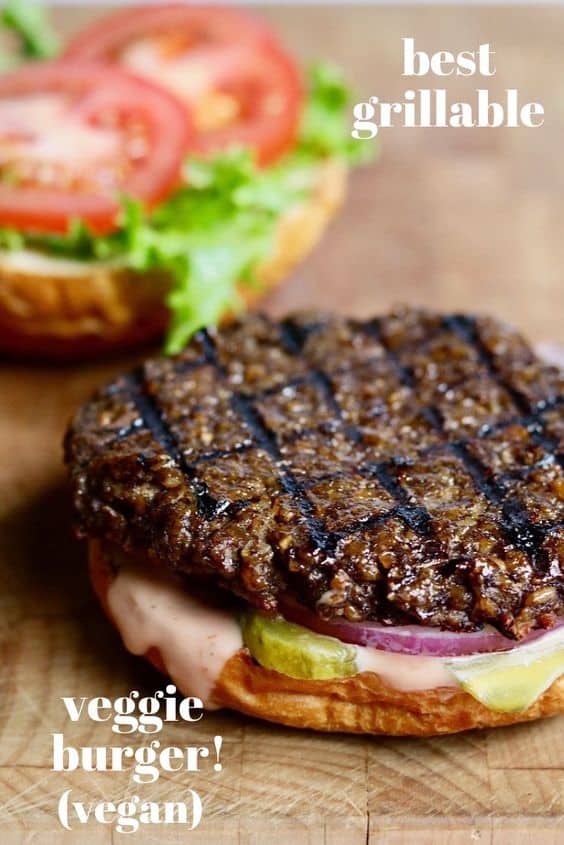 Article image from – thecheekychickpea
The Best Vegan burger Recipe Ever you say!? OH Yah it's a Winner! These Ultimate Beefy Vegan Burgers are the best ever and made with a lot of love, Yup- definitely a labour of love. I have been trying to make a juicy, won't fall apart, delicious, grillable veggie burger recipe for ages now! and…
5. Kidney Bean Burgers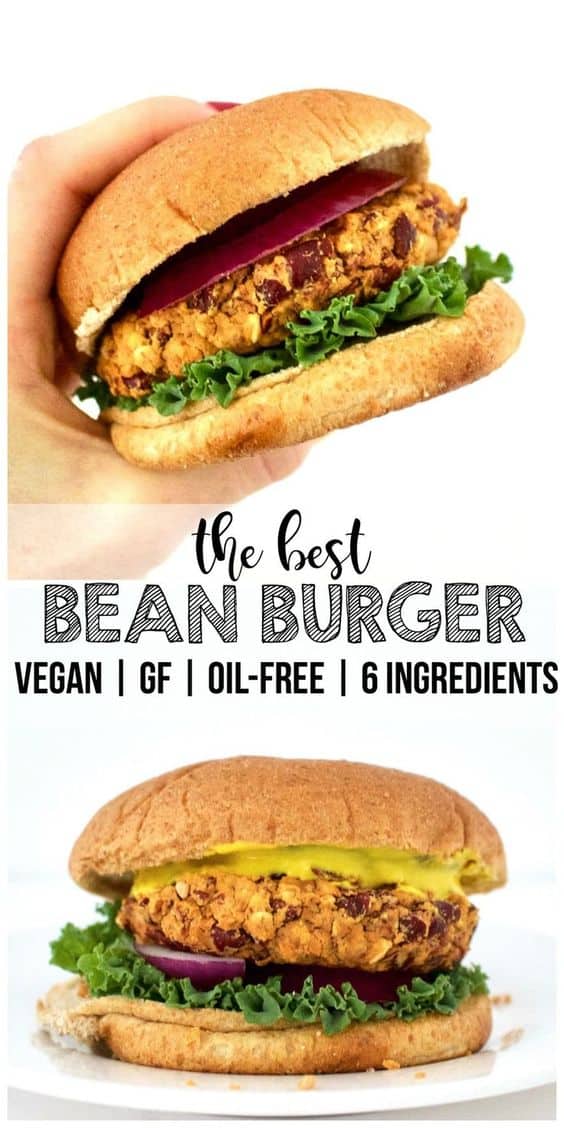 Article image from – vegannie
The BEST & simplest Kidney Bean Burgers! Made with only 6 simple, wholesome ingredients. Vegan, gluten-free, oil-free, and low-fat!
6. Vegan Mozzarella Mushroom Burger

Article image from – biancazapatka
7. Vegan Broccoli Burger With Tahini Dressing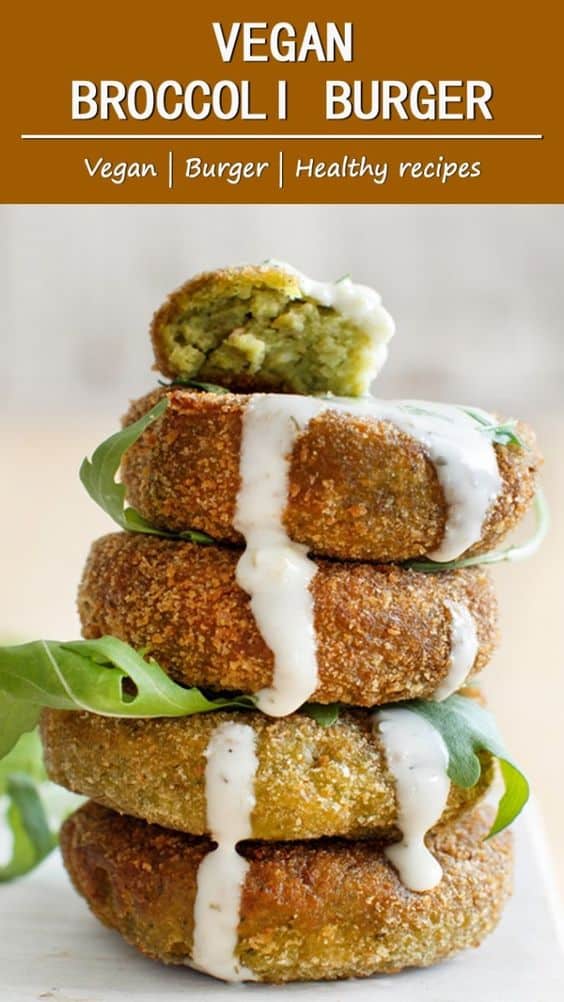 Article image from – morethanlifestyle
Would you like a burger, but not necessarily with meat? With this broccoli burger, you will be thrilled. Vegan broccoli burger with tahini dressing is vegan and super easy to prepare.
8. Lentil Veggie Burger Recipe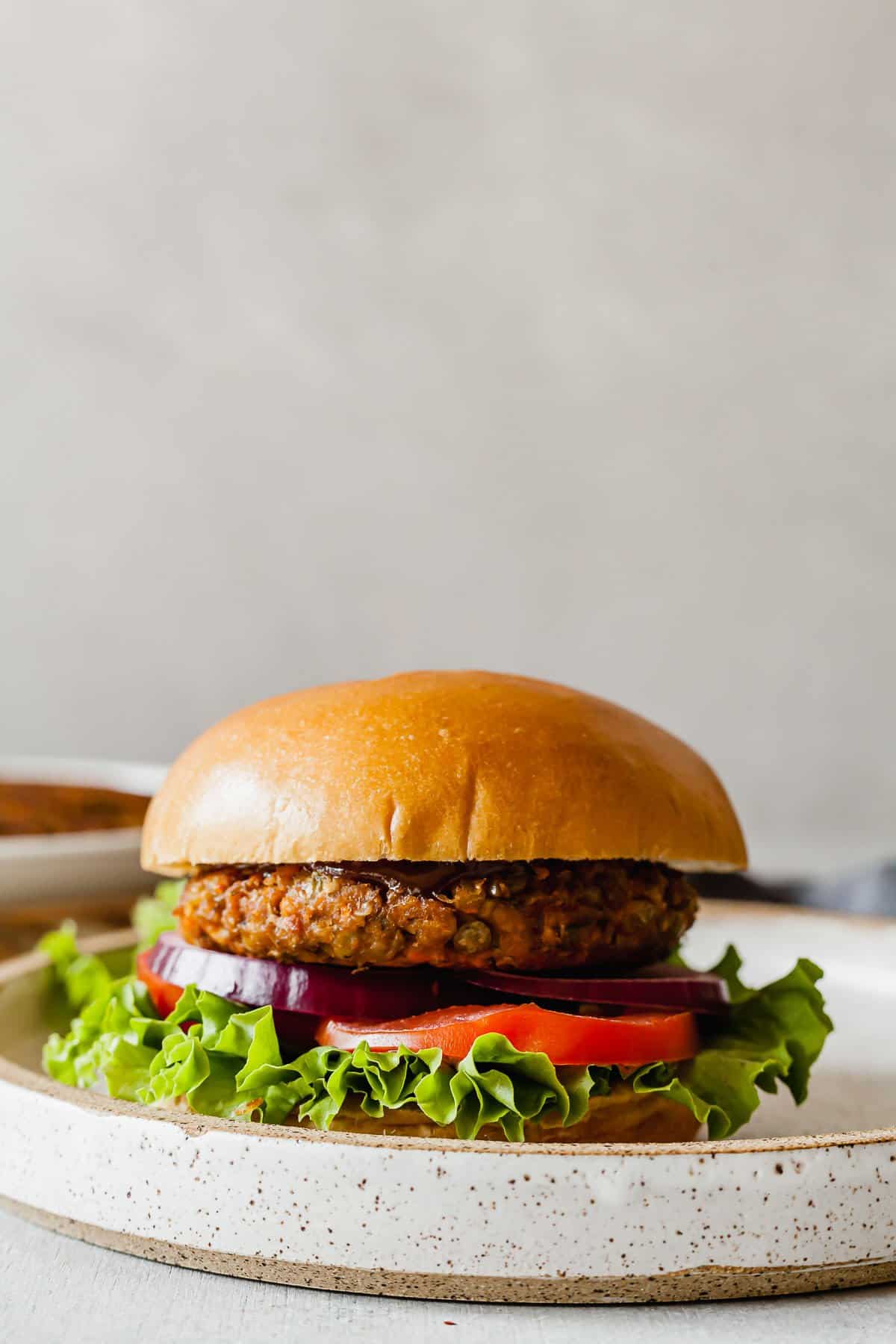 Article image from – theliveinkitchen
These lentil veggie burgers are a hearty, flavorful vegetarian dinner idea! These veggie burgers are full of protein and fiber, making them a healthy recipe choice for cookouts, barbecues, or a cozy winter meal.
9. Vegan Sweet Potato Burgers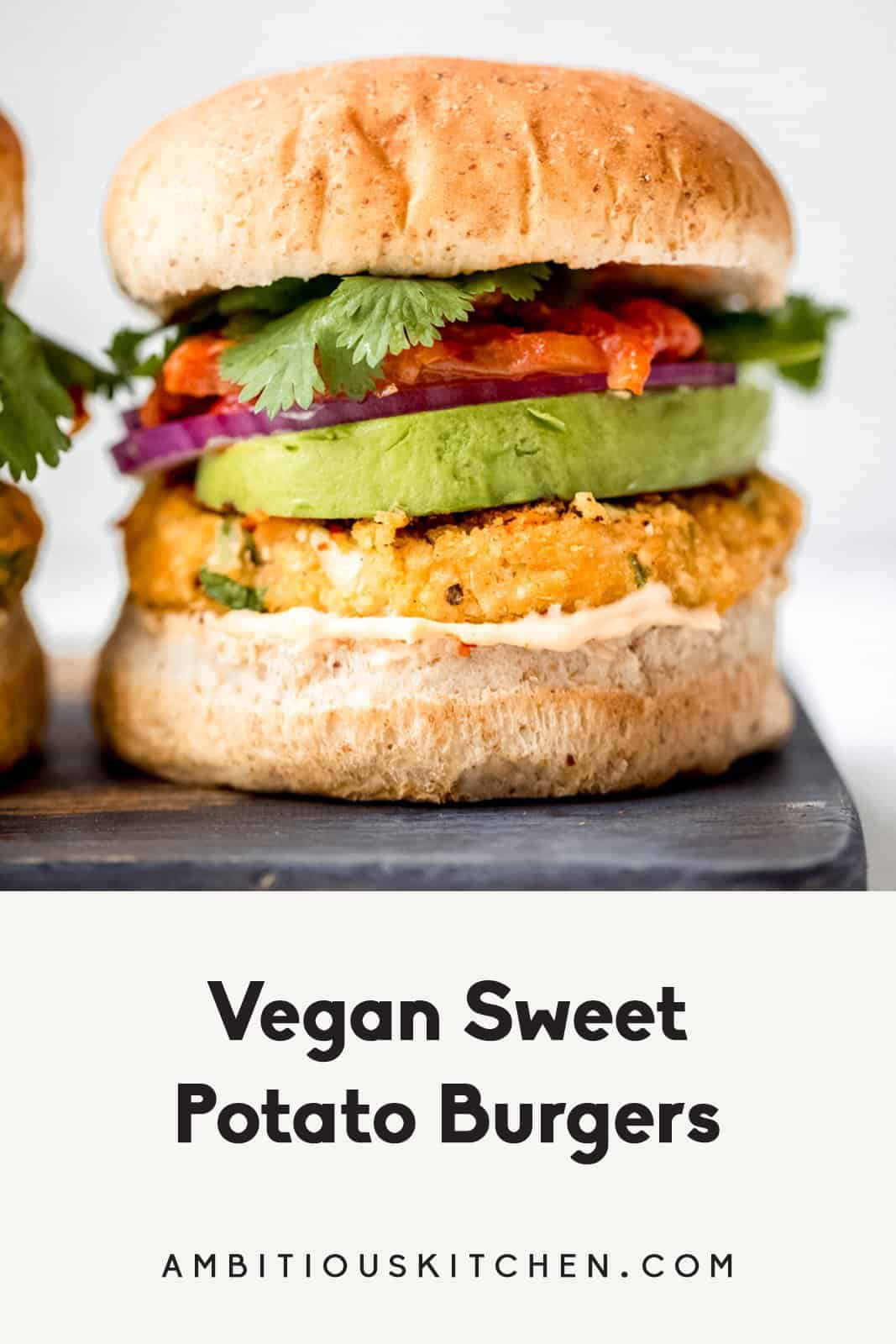 Article image from – ambitiouskitchen
Flavorful vegan sweet potato burgers packed with delicious spices and topped with avocado, vegan mayo, red onion, and Spicy Nasoya Kimchi. These easy homemade sweet potato burgers are the perfect combination of savory & spicy and come together in just 30 minutes!
10. The Best Black Bean Burgers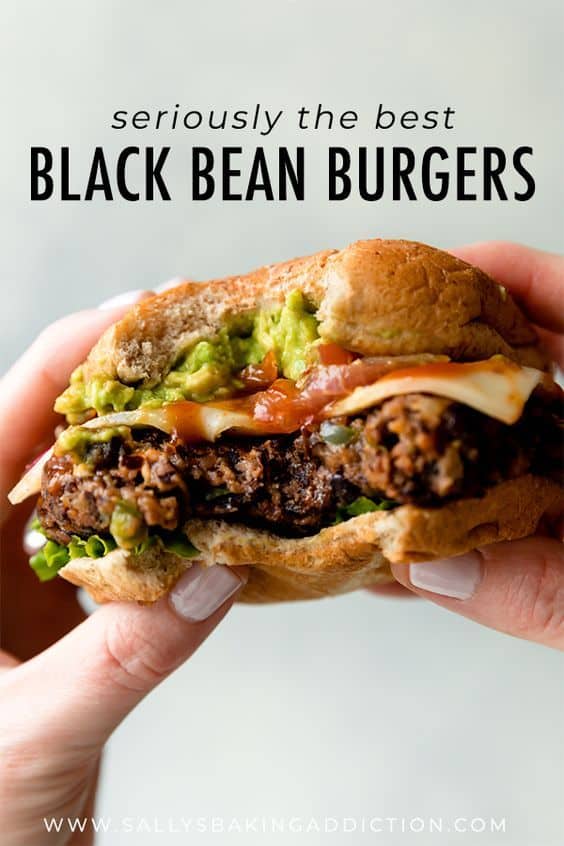 Article image from – sallysbakingaddiction
Between homemade, restaurant, and store-bought, these are the best black bean burgers I've ever tried. With great reviews from taste testers around the world, I'm confident you'll be satisfied with this veggie burger recipe! The trick is to partially dry out the black beans so the burgers do not taste mushy. Grill or bake the black bean burgers and enjoy on a bun, plain, or on a salad.
11. Balsamic Portobello Burgers with Garlic Aioli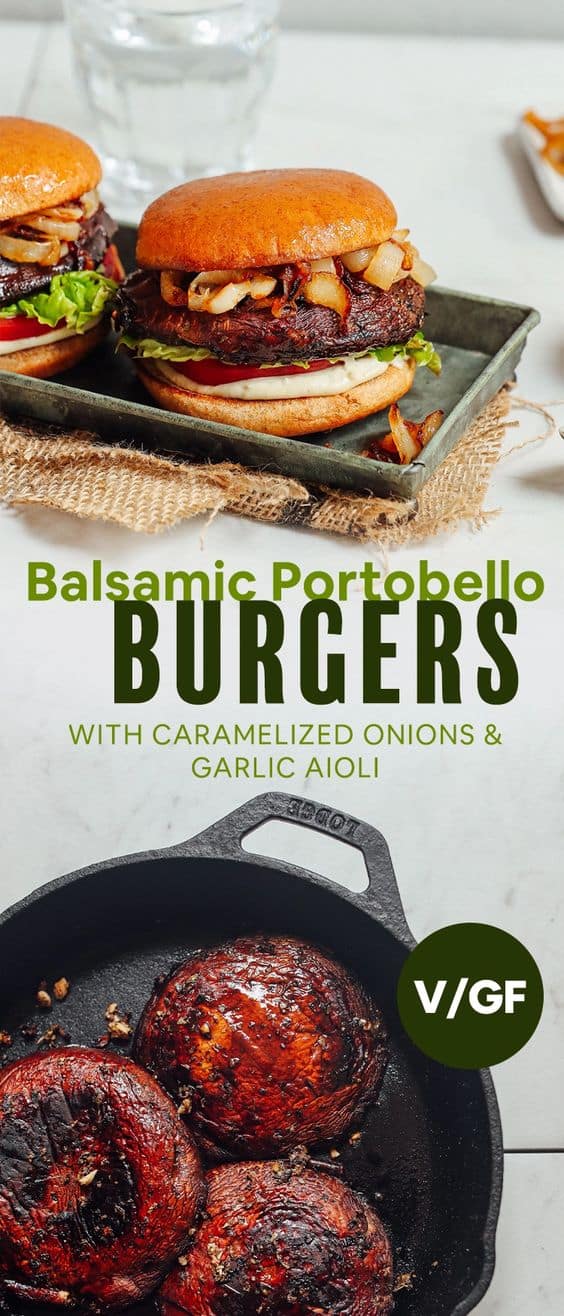 Article image from – minimalistbaker
These 10-ingredient portobello burgers are the best mushroom burgers we've ever had! It's the balsamic-herb marinade and homemade garlic aioli that sets them apart. Sure to please plant-based and meat eaters alike!
12. Chipotle Pumpkin Veggie Burgers

Article image from – peasandcrayons
These tasty Chipotle Pumpkin Veggie Burgers are quick, easy, and a total crowd pleaser! Each veggie burger is vegan, gluten-free, freezer-friendly and 100% delicious!  
13. Black Bean Walnut Burgers with Saucy Sweet Onions 

Article image from – vanillaandbean
Nourishing, and delicious with a bit of a kick, Black Bean Walnut Burgers with Saucy Sweet Onions are freezer friendly and easy to pull together. vegan + gluten free
14. Smoky Chipotle Black Bean Burgers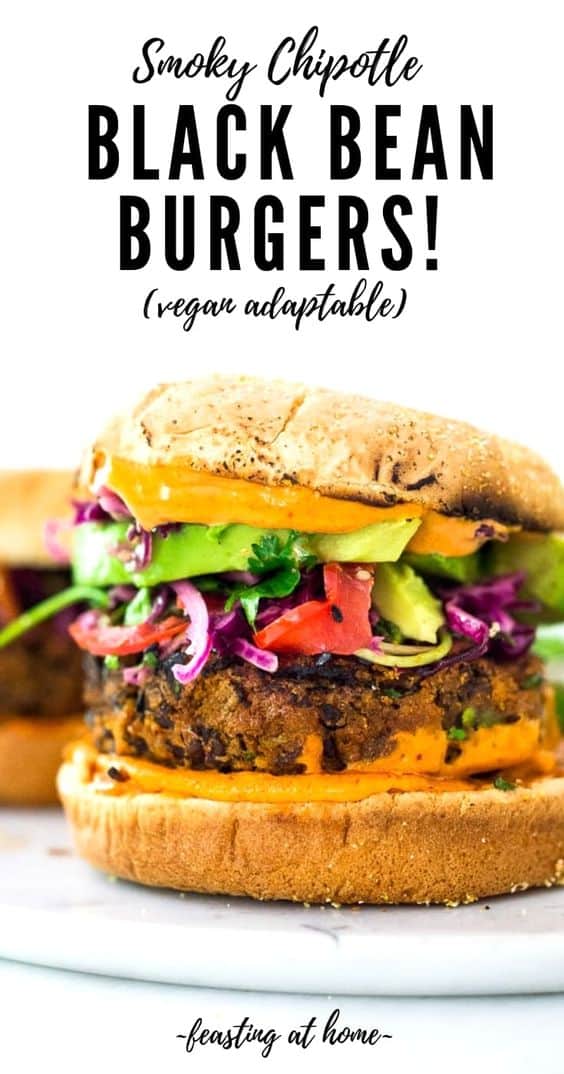 Article image from – feastingathome
A quick and easy recipe for Smoky Chipotle Black Bean Burgers that can be made in under 30 minutes! Vegan and GF adaptable, perfect for weekly meal prep!
15. Vegan High-Protein Teriyaki Mushroom Burgers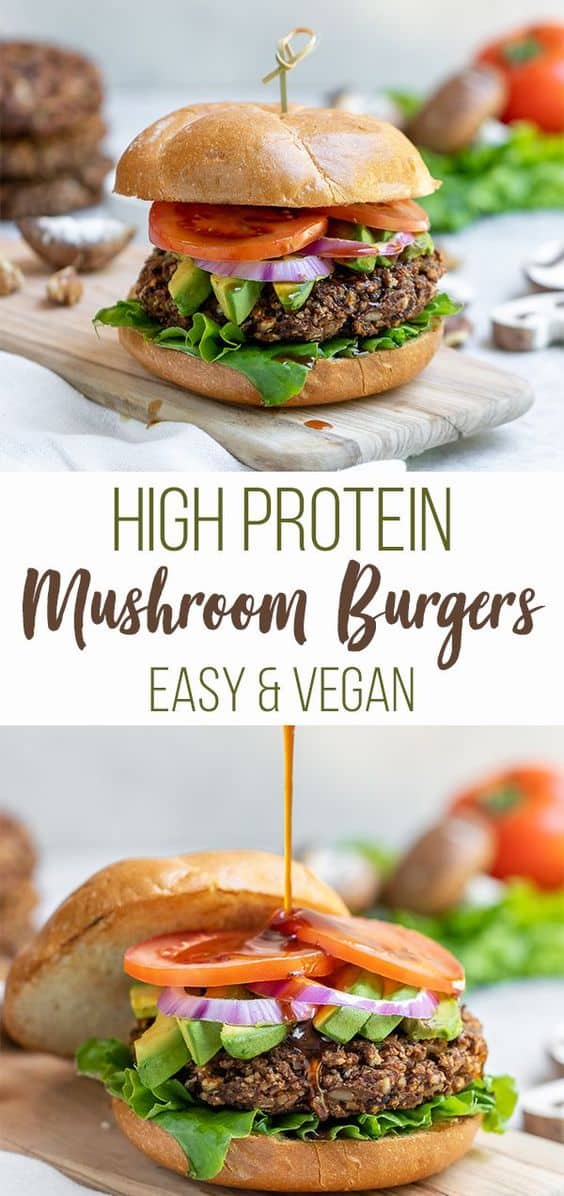 Article image from – sweetsimplevegan
These vegan burgers are easy to make, require simple ingredients and are jam-packed with plant protein. Plus, they are bursting with flavor and are perfect for your next summer party.