We all want to go through a glow-up. Right?
We want to go through a phase in our lives where everything aligns beautifully.
We feel good about ourselves.
Our energy is high, and we're consistently feeling on top of our game.
But how do we really get it?
Well, there's one way – manifestation.
Manifestation is the act of bringing something to fruition through thought, will, and action.
Basically, you make things happen by thinking about them, using your will to make it happen, and putting in the effort.
Today I want to show you how you can manifest a glow-up.
---
How to manifest a glow up
1. Be clear on your idea of a glow up
We all have different ideas of what a glow-up means.
It could mean losing weight, gaining muscle, finding a new job, ending a toxic relationship… The list goes on.
The first step to manifesting a glow-up is knowing exactly what you want – and being detailed about it.
Do you want to lose 10lbs?
Do you want to feel happy and healthy every day?
Do you want to find a new job that makes you feel inspired and fulfilled?
Whatever your idea of a glow-up is, make sure you have a clear mental picture of what beauty means to you.
It's important to be very specific when setting your intention because the more detailed your goals are, the easier it will be to manifest them.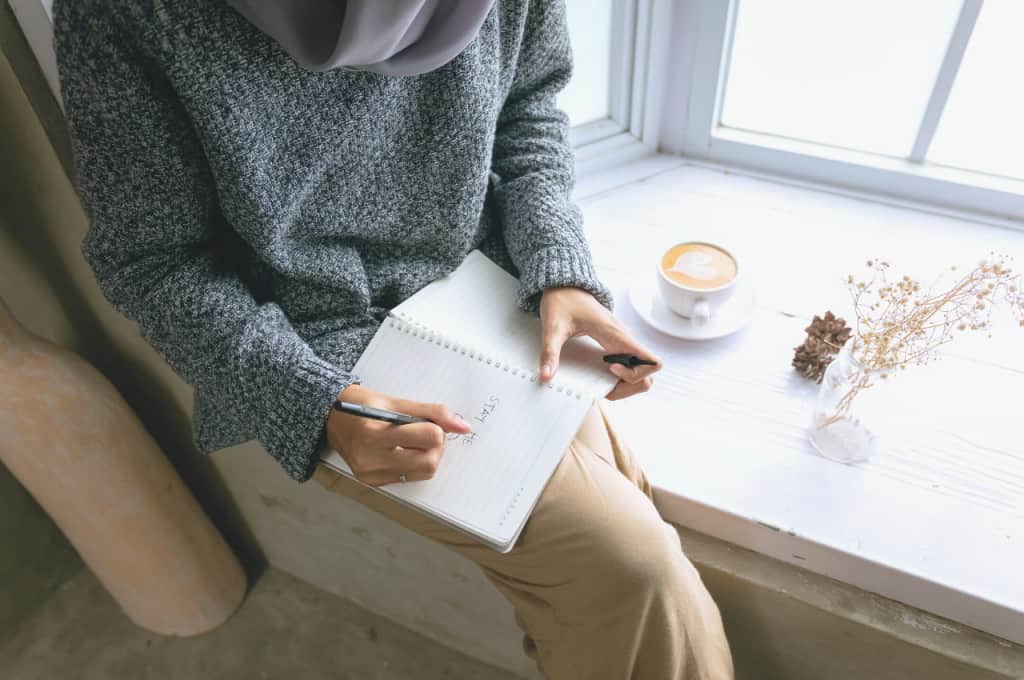 2. Believe that change is possible
No matter how stuck you feel in your current situation, know that change is possible.
You always have the power to grow and evolve into the person you want to be.
Believing change is possible doesn't mean that you have to be positive all the time or ignore your doubts.
It simply means that you trust in the power of positive change.
Step back and look at your life from a bird's eye view.
Imagine yourself in a year and notice where there has been a positive transformation.
Once your mind believes that you can change, manifesting will become easier.
3. Visualise your glow up
The subconscious mind responds best to pictures and images.
When you visualize a goal as having already been achieved, you will activate your subconscious mind and open up a path to manifest that goal.
A great way to practice visualizing your glow-up is to meditate.
Take 5 minutes out of your day and close your eyes.
Focus on each of your senses one by one, starting with sight.
In your mind, see yourself looking in the mirror and seeing a transformation.
How do you feel?
Are your eyes shining with joy and confidence?
Can you see your physical changes as well?
Now, imagine hearing the compliments other people give you about your glow-up.
How do you feel?
Do you feel proud and confident?
Picture yourself in your new life, full of joy and light.
Those images in your mind will send a strong message to the universe about what you want and expect to receive.
You can practice visualization as often as you want, adding more detail and emotion each time.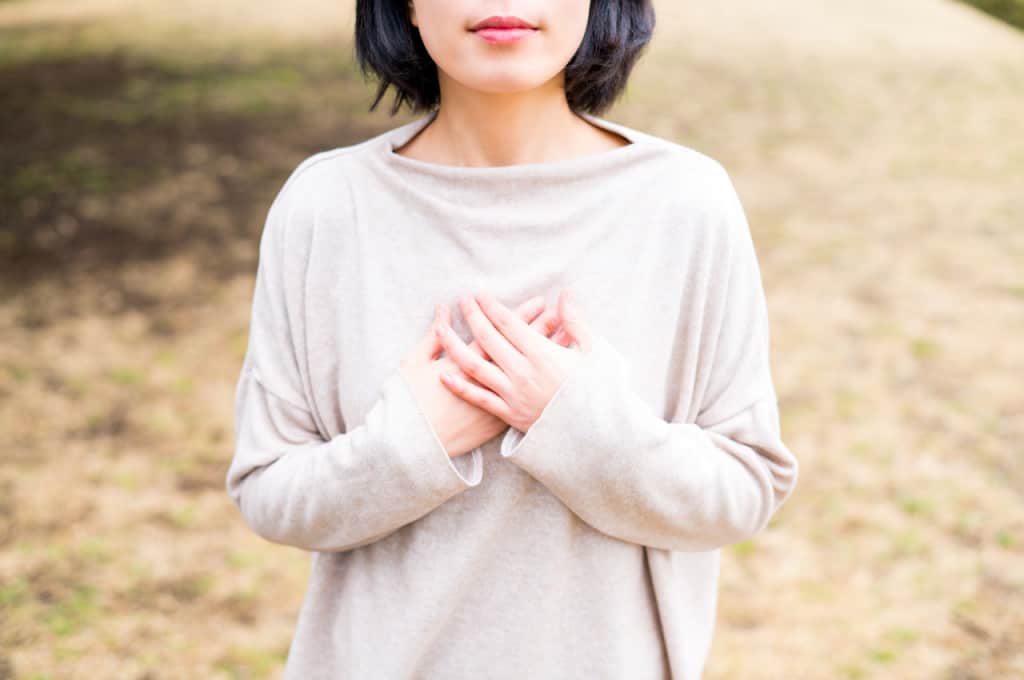 4. Keep your thoughts positive
Manifesting will only work if you can stay positive.
We all have self-doubt, but everything starts to go wrong when you focus on your insecurities.
Be mindful of what you are thinking about at all times, and make sure your thoughts are uplifting and supportive.
Do your best to avoid thinking about the reasons why your glow-up isn't happening or how you don't deserve to have what you want.
The moment you notice your thoughts turning negative, bring them back into focus by using positive affirmations.
Positive affirmations are statements that you repeat to yourself when you feel negative.
A few positive affirmations that you could use are:
Change is possible for me.
I am grateful for this new opportunity.
My glow-up is happening right now.
The universe is taking care of me, and I am ready to shine!
Pick a few affirmations that resonate with you can repeat them daily.
As you say the affirmations, feel the emotion and belief behind them.
You will be amazed at how quickly your mind and body respond to positive self-talk.
5. Love yourself
Self-love is the most important part of manifesting a glow-up.
If you don't love yourself, it will be nearly impossible to receive the things you want because your thoughts and energies will always be focused on what's lacking.
Self-love is a muscle, and like any other muscle, it can be strengthened with practice.
Always find a way to love yourself even in the smallest moments.
When you wake up in the morning, look yourself in the eyes and tell yourself that you are amazing.
No matter what has happened or how you feel, you are worthy of all the wonderful things this world has to offer.
You have to believe that you deserve it before anyone else will.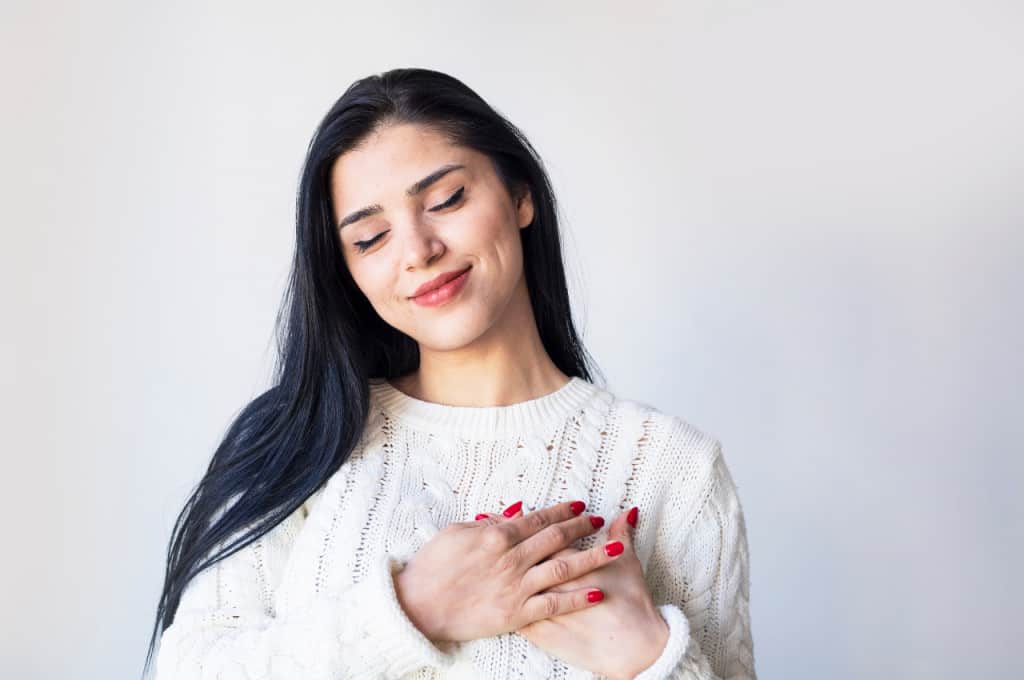 6. Take action
Change doesn't just happen.
You have to step out of your comfort zone and start taking action to receive all the wonderful things you want in life.
If your glow-up is all about improving your fitness, don't sit around thinking about it.
Start by setting small goals that you can accomplish every day.
If your glow-up is all about eating healthier, don't let your kitchen be a source of temptation.
Clear the house of all junk food and replace it with healthy snacks that you love.
Take action on all of your goals, and you will be amazed by how quickly they manifest.
---
FAQs
How long does it take to manifest a glow-up?
There's no set time limit when it comes to manifesting a glow-up.
Some people say you have to focus on your goal for one year before the universe has enough energy to bring it into your reality.
Others say that you just need to take action on what you want, and the universe will take care of the rest.
You must remember that any change in your life will happen quickly if you believe it already is.
Your first step should be to believe that your glow-up is already complete.
After all, you are the only one who can decide what to do with your life.
Can you manifest beauty?
Yes, you can manifest beauty.
Everything about yourself is something you created, including your outer appearance.
Manifestation works by focusing your thoughts, feelings, and beliefs on what you want to attract.
This means that you can manifest the outer beauty you desire by focusing your thoughts and feelings on it.
How can I manifest more attractive?
You can manifest more attractiveness by focusing on your self-confidence.
When you believe in yourself, anything seems possible to achieve.
Your confidence will allow you to take the actions needed to manifest a glow-up.
Start by making a list of all the things that make you feel confident and beautiful.
When you feel less confident, read your list to remind yourself of your amazing qualities.
---
Final thoughts
Having a glow-up is all about loving yourself and believing in your own incredible potential.
You are powerful, you are strong, and you deserve the best life has to offer.
If you work hard and stay positive, everything you desire will be yours.