Imagine looking in the mirror and seeing yourself with healthy, thick hair.
Running your fingers through your hair and being so amazed at how much more you have.
It would be a dream come true for many, but the unfortunate reality is that so many people have to deal with thinning, unhealthy hair.
If you are one of them, there is good news for you.
With the power of attraction, hair loss can be turned into hair growth.
Every day you are given the power to shape your life into the one you want.
Whether it's losing weight or applying for a new job, manifesting is the art of bringing your desires into reality through the power of your subconscious mind.
The key to manifesting is understanding the laws that govern it and practicing them every day.
If you want to learn how to manifest hair growth while improving the health of your scalp and hair, then keep reading.
You may also like:
---
Can you manifest hair growth?
Yes, you can manifest hair growth.
Manifestation works by focusing your thoughts, feelings, and beliefs on what you want to attract.
This means that the more you think about yourself with healthy, long hair, the better your chances of it actually manifesting into a reality.
If you're too busy thinking about your thinning hair or the balding patch on the back of your scalp, then all of that negativity is going to manifest itself into your reality.
How to manifest hair growth
1. Be clear on what you want
The first step to manifesting hair growth is to know exactly what you want to attract.
You have to be clear when it comes to manifestation because you don't want things to backfire.
The more specific you are, the better your chances of manifesting it.
So, take some time and think about the type of hair you want to manifest.
Do you want to grow your hair long?
Are you looking for volume?
Do you want thicker hair?
Once you know exactly what you want to manifest, you can move on to the next step.
2. Believe that change is possible
Manifestation is all about belief.
If you don't believe that change is possible, then it's never going to happen.
This can be difficult if you've been struggling with hair growth for a while.
But you have to try and be as optimistic as possible.
Negative thoughts such as, "I will never have hair growth" will only manifest more negativity and lack of hair growth.
Instead, you should think about how possible it is to have the hair growth that you want.
You can use positive affirmations to try to retrain your brain, such as:
"I am growing my hair to be long and strong."
"My hair is healthy and beautiful."
"I can manifest anything that I want because my thoughts create my reality."
"I am worthy of having the hair I want."
Repeat these affirmations whenever you start to struggle.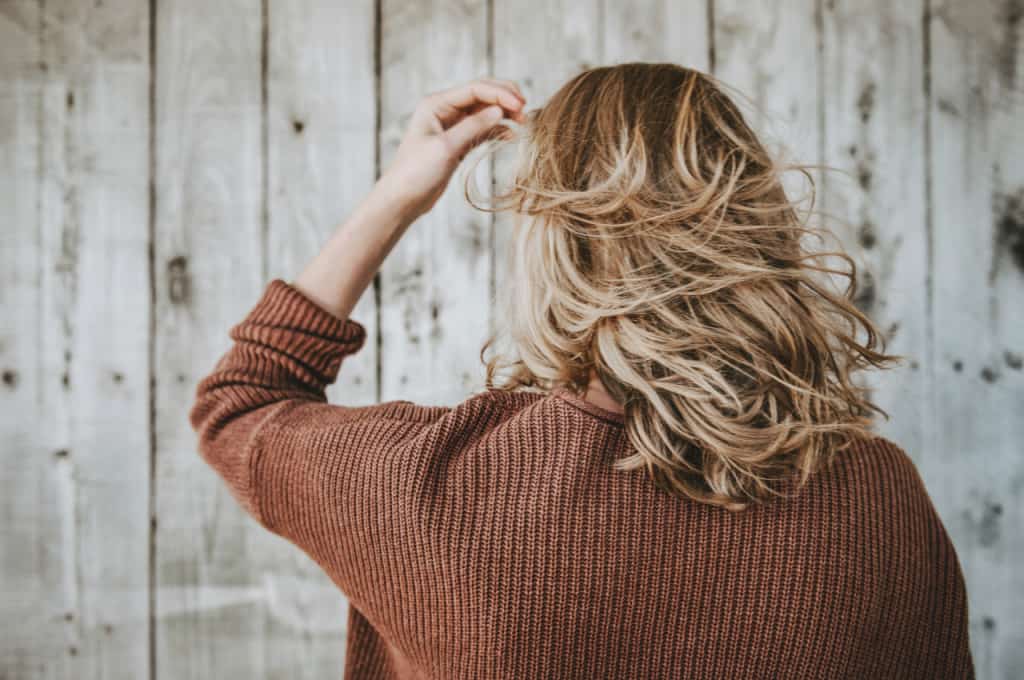 3. Visualise your hair growth
One of the best ways to manifest hair growth is by visualizing yourself with your dream hair.
When you see yourself with longer hair and how it would change your life, you'll be more likely to attract it into your life.
Close your eyes and imagine what you would look like with healthier, longer hair.
How does it feel to grow your hair long?
What type of hairstyles can you try?
See yourself looking in a mirror and smiling with happiness because your hair is finally what you want it to be.
Imagine brushing your hair, touching it, and running your fingers through it.
Immerse yourself in the experience of having long hair and how it affects you daily.
Feel the confidence, the compliments, and the happiness.
This positive visualization will help you attract hair growth into your life.
You should do it as often as possible, ideally every morning upon waking up and before going to bed at night.
4. Take positive action
Manifesting is a lot about taking positive action.
If you want your dream hair, then take positive actions towards making it happen.
This means doing things that promote hair growth, such as:
Drinking lots of water.
Using natural oils like coconut oil or argan oil to massage the scalp.
Eating a well-balanced diet.
Avoiding using heat on your hair.
Avoiding washing it every day.
Getting your hair cut regularly.
It might take a little time to manifest the change you want, but it will happen if you take action.
---
Final thoughts
Remember, you should always speak to your doctor or dermatologist if you have concerns about hair loss.
Manifesting is all about positive thinking, believing that change is possible, having a clear vision of what you want to manifest, and taking action towards it.
If you do this consistently, you have a very good chance of having long, beautiful hair within no time.