The new moon is a powerful time to set intentions for your future and prepare yourself to be the best version of yourself.
These new moon affirmations are designed to give you positive thoughts and ideas for the month ahead.
They can help you stay on track with all your plans, and change your negative habits into even better ones.
Use these affirmations to boost self-esteem and help you grow stronger in whatever you're working towards.
You may also like:
---
What are affirmations?
Affirmations are short, positive statements that are used to retrain your thinking.
They can help eliminate negative thought patterns, which often block you from achieving your goals.
By repeating an affirmation that supports or resonates with you, you can shift the way you think and change your reality.
We are conditioned from a very young age to think in a certain way, and while some of this conditioning is positive, most of it isn't.
When we use positive affirmations, we speak to our subconscious mind.
Your subconscious mind is the part of your brain that deals with emotions, intuition, and creativity.
It is responsible for your automatic behaviors, feelings, emotions, thoughts, actions, and reactions.
In other words, your subconscious mind is what drives you to feel and behave a certain way.
When you repeat affirmations, you are retraining your subconscious mind to think in a way that will support you in achieving your goals.
26 new moon affirmations to guide you
1. I am totally deserving of success.
2. I am constantly surrounded by abundance and prosperity.
3. I am supported by the universe in every possible way.
4. I trust my intuition completely.
5. Every day, new opportunities are opening up for me.
6. I am a magnet to money and success.
7. I am grateful for everything I have in my life right now, big or small.
8. I am confident, intelligent, and capable.
9. The universe is working in my favor right now.
10. My heart and mind are open to new possibilities.
11. My light is shining brightly.
12. I am at peace with where I am right now, knowing everything is unfolding perfectly for me.
13. My past does not equal my future.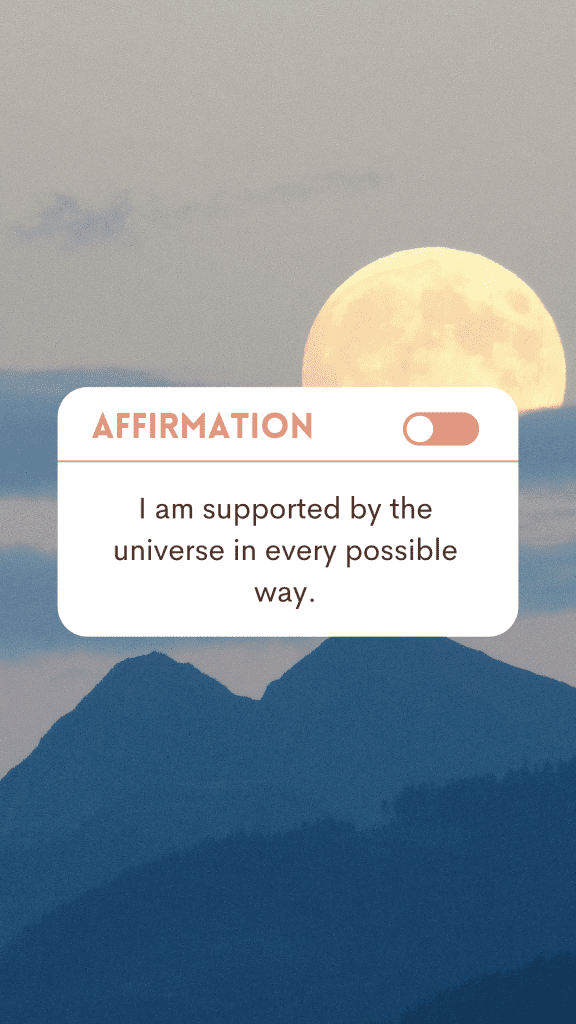 14. I am calm, relaxed, and confident as I move forward into the unknown.
15. I am a beacon of light to all who seek guidance.
16. I am overcoming my limiting beliefs and stepping into total faith and trust.
17. I embrace failure as a learning opportunity.
18. I exhale stress and inhale calmness.
19. I am open-minded and eager to learn new things every day.
20. Every moment is an opportunity for something new and beautiful to emerge.
21. My spirit is overflowing with joy, peace, love, and understanding.
22. I am open to all possibilities.
23. What has unfolded in the past is preparation for an incredible future.
24. I easily manifest my desires.
25. The power of my mind is limitless.
26. I am constantly supported by the universe.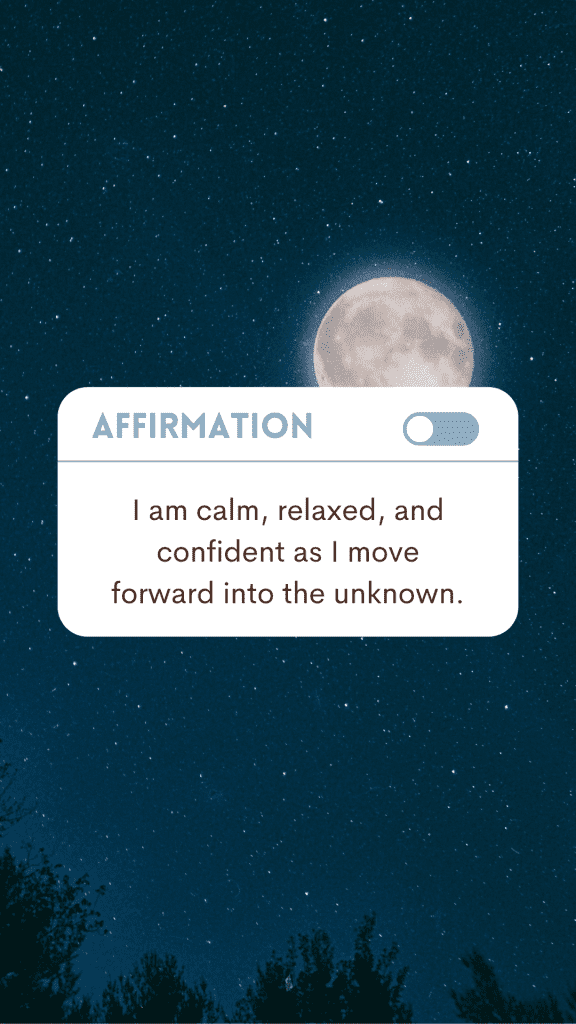 How can I use new moon affirmations?
The new moon is a time of beginnings and fresh starts, making it the perfect time to use affirmations.
This particular cycle is an excellent time to set intentions, visualize what you want to manifest, and formulate your goals.
Use the affirmations on this list above each day for a month to help you permeate your subconscious mind with positivity.
You can post them up on your mirror, carry them around in your pocket, or keep them on your bedside table.
Repeat them whenever you need a reminder of how amazing you are, and before long, your mind will be filled with positive thoughts.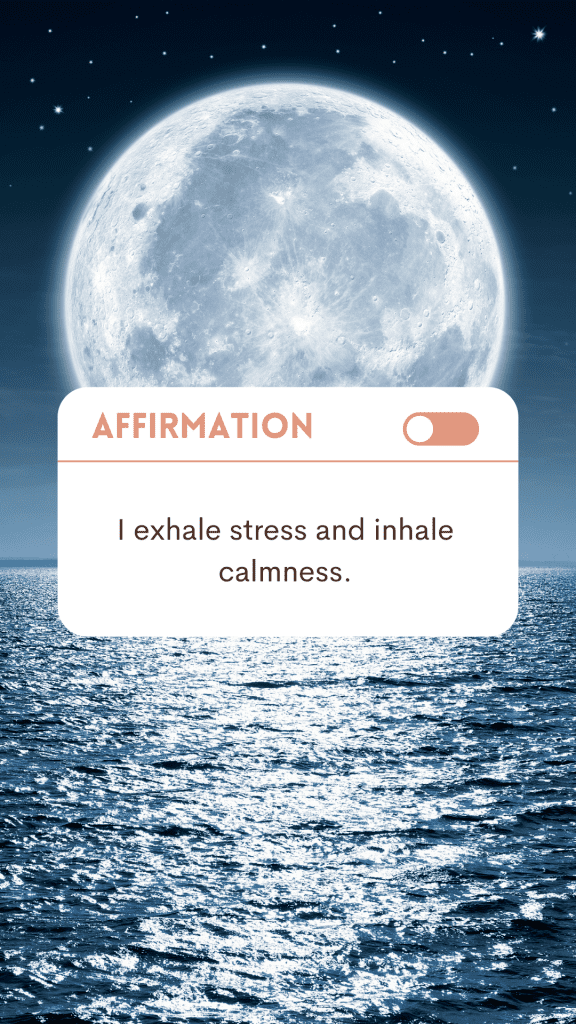 How do I choose the best new moon affirmations for me?
Every person is different, so you'll need to choose affirmations that resonate with you.
Think about what your goals are for this month:
What areas of your life do you want to improve?
What obstacles are in the way of you achieving your dreams?
Which affirmations speak to you the most?
When choosing your affirmations, think about what you'd like to change in your life.
It's important that the affirmation is something that truly inspires you.
You'll know when you've found the right ones because they will make you feel motivated and excited to get started.
---
Final thoughts
The first step to manifesting your dreams is to start with positive affirmations.
When you're constantly bombarded by negative thoughts, it can be tough to turn those around.
However, by repeating positive affirmations you're changing your subconscious mind and opening up new possibilities.
New moon affirmations are perfect for this, as they're designed to work with your subconscious during the first day of each new moon cycle.
Use them to begin your journey towards manifesting your goals and dreams.